Enhance Your Workflows With

Custom Fields

>
Create your personalized nTask project management powerhouse just the way your business needs.
*100% free to get started. No credit card required.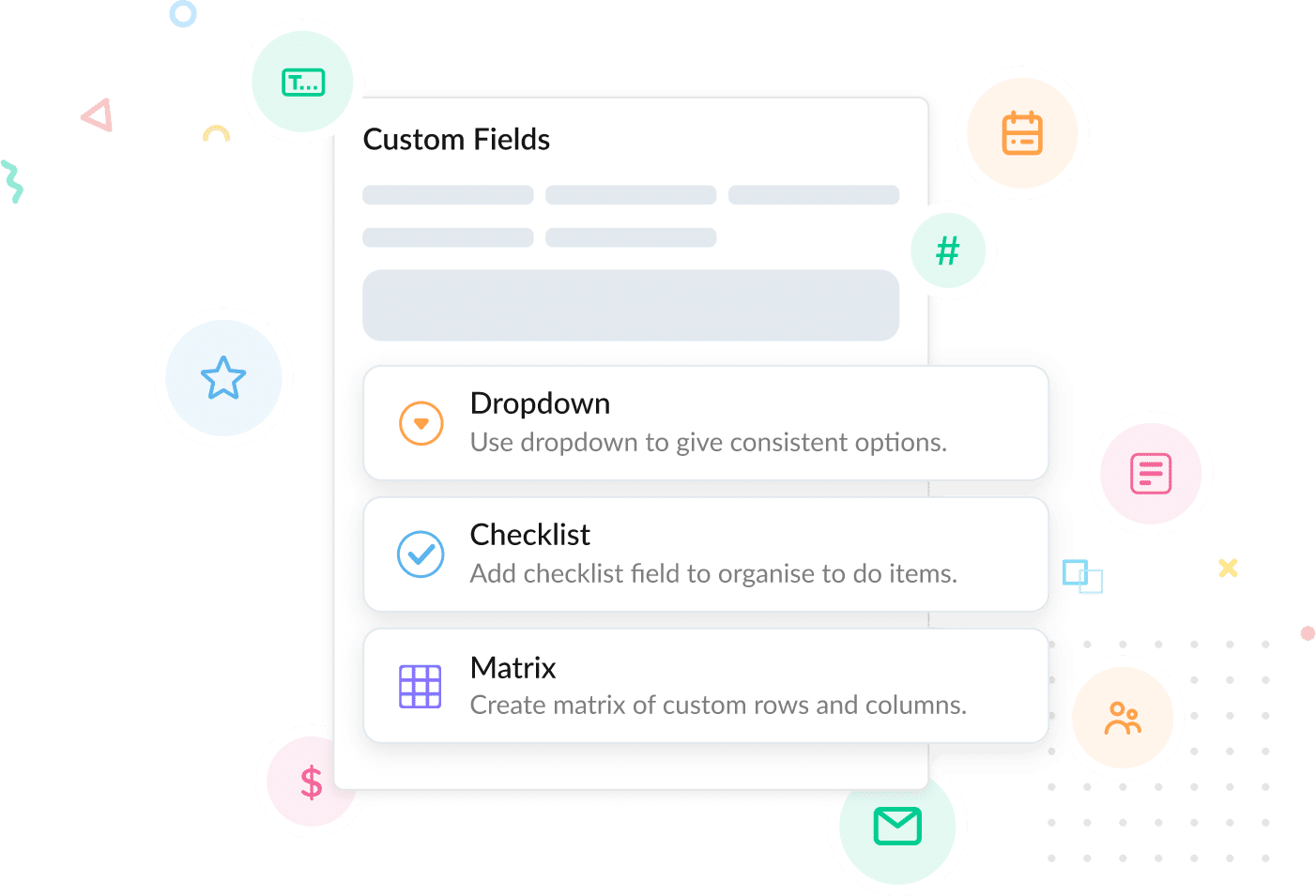 Build Your Dream Workflows
Customize your tasks, projects, risks, and issue management workflows by using our tailor-made custom fields. Create, organize, track, and develop processes that can drive business growth using nTask.
Key FEATURES:
Customized data record
Apply fields to all workspaces
Group fields in sections
Suitable for any industry
Make Anything Possible to Manage
Using nTask can create numerous possibilities to develop and organize work you want to manage productively. Custom fields can be used across all the modules offered in the app, and be used at any workspace with the fields you have created.
Key FEATURES:
Text (single line or paragraphs)
Dropdown
Add Data Fields That Are Important
Now you can make simple calculations using nTask custom fields for determining costs, revenues, lead scoring, profit, and any other value you in your workspace view.
KEY FEATURES:
Track Your Data Easily
nTask enables you to create and track your data without any hassle. Now you can use nTask for data entry, contact management, client management, CRM, progress tracking, and so much more.
Key FEATURES:
Add Reminders & One-Click Data Export
Break the clutter, and add only those custom data fields that are important to your business. You can create different fields for each department in your organization separated by workspaces or teams. Moreover, you can add reminders and export all your data in to an Excel sheet with just one click.
KEY FEATURES:
Import & Export Data
Custom Reminders
Third Party Integrations
Manage Fields
nTask Custom Fields Are Designed for Your Use Case
Our app is used in different industries to customize workflows that best fit the individual business and teams' requirements.
Do More with Integrations
nTask integrates with your favorite and preferred apps instantly. Use Zapier to integrate nTask with thousands of applications that you already use and maximize your workflow productivity.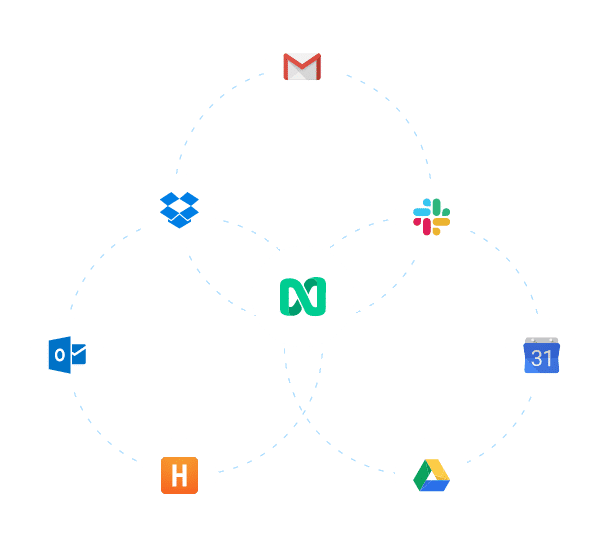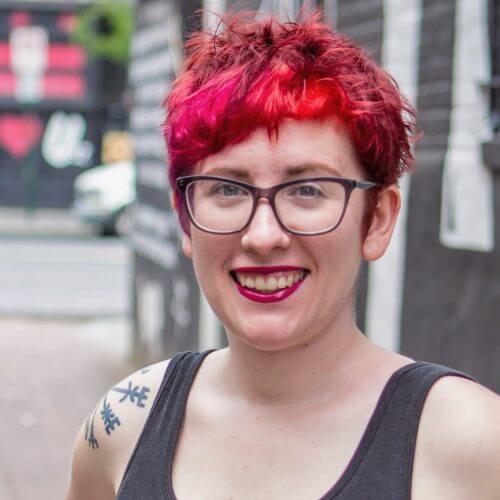 A more high-powered alternative to a Trello or Asana style tool, without having to sacrifice good design.
Michelle Nickolaisen
Content Marketer & Strategist
@Bombchelle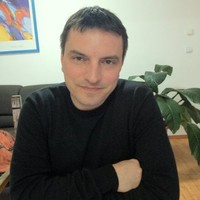 I am very satisfied about using nTask, because I can work very well with my team, and very important, I can manage all the situations that we have in our company, and we can easy solve them!
Laslo Horatiu Dacian
General Manager
@Electroplus LTD

nTask is designed as a collaboration tool for businesses that is a full project management solution.
Oberon Shaw, MCH
Head of Talent Acquisition
@North America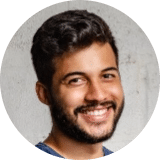 The best thing about nTask is it is all-in-one. You can take care of tasks, communications, reporting, Kanban, Gantt charts, time tracking, meeting management, and a lot more from one app.
Raj Tripathi
Founder
@Infuse