Your workflow guides most of your projects, it is how you schedule your tasks, assign resources and keep up with the deadlines of the project. But sometimes your workflow might not be it, it might need little tweaks here and there for more optimal working.
What if you could optimize your workflow and improve your productivity? What if workflow optimization helps you become more efficient? All of us would love that, won't we? Well, we are here to do just that.
This article gives you a rundown of the best, most effective workflow optimization strategies that can help you accomplish your tasks and complete your project in the best and quickest possible way. Before we dive into the itsy-bitsy details of workflow optimization, why don't we give it a once-over to workflow optimization?
What Is Workflow Optimization?
Let us see what can help in optimizing workflows.
Workflow optimization refers to the improvement of work processes in the company. Workflow optimization aims to enhance the end results by optimizing the working of existing processes.
The goal of an optimal workflow is to:
Reduce the time taken to complete the tasks
Lessen the costs
Improve the efficiency of existing processes
Smoothen communication between team members
Strengthen collaboration
Keep a record of documents
Optimize the use of resources
Workflow optimization has become an integral part of businesses in recent times. The benefits obtained tell a lot about the efficiency of the method.
Benefits Of Workflow Optimization Method:
Why is workflow optimization important or what are the benefits of the method? Here we answer your question with a list of benefits associated with workflow optimization:
Enhanced efficiency: Companies often undergo setbacks due to the lack of an efficient workflow. The gaps in existing processes sometimes lead to unforeseen issues that can hinder the smooth accomplishment of tasks. In addition, an inefficient workflow can result in the wastage of precious resources, capital, and time. A good, optimized workflow, however, works in your favor and increases your team's overall efficiency by keeping it more organized and focused.
Time-efficient: Time, in a project, is of critical importance. Making sure that deliverables are completed on time and that the processes run smoothly is of vital importance. In that aspect, workflow optimization helps you save time by streamlining processes in the company.
Improved quality: One of the greatest and most coveted benefits of an optimal workflow is its ability to improve the quality of work. With an optimized workflow at hand, you can make sure that the quality of the deliverables is up to the mark.
Flexibility: The flexibility of an optimized workflow allows you to keep an eye on potential risks and issues and make adjustments wherever necessary. You can say goodbye to rigid processes and welcome flexibility in your work, making your work easier and smoother.
Transparency: With tracking and monitoring, you can keep an eye on all the underlying activities taking place in a project. A bird's eye view of the processes keeps you updated about all the details so that you can work your way around obstacles and ensure smooth delivery of end products/services.
Improves communication: 'Communication is the key to success. We cannot emphasize enough the perks of communication. Once you have established a system of communication and collaboration, you can get rid of a lot of issues that might threaten your work process otherwise.
In addition to the above-mentioned benefits, workflow optimization has tons of advantages to offer. The benefits of incorporating an efficient workflow optimization method can only be harnessed once you have employed the method in your work processes.
Here are some quick tips to optimize workflow:
Get organized
Communicate clearly
Prioritize difficult tasks
Take short breaks
Avoid data silos
Start to automate
Track, and monitor all the metrics
Optimizing Workflow in Three Phases
Workflow optimization, which comprises three distinct phases, can be defined as an effort to manage the workflow from its inception through execution and evaluation.
Visualizing a workflow into an as-is workflow diagram is called "workflow mapping" (a diagram representing the current state of how the workflow is currently being executed)
Workflow analysis involves examining the workflow diagram in order to assess how well it performs in relation to measurements and KPIs, spot inefficiencies and bottlenecks, and create a strategy for workflow improvement.
Workflow optimization is the process of putting the modifications you've planned into practice and then keeping track of them. The workflow should ideally be improved by these improvements, but it may be necessary to perform another round of process analysis and optimization.
These three stages for optimizing workflow are carried out with the assistance of technology solutions. Businesses can use multiple solutions at the same time or use an all-in-one workflow management software, which allows enterprises to map, analyze, optimize, monitor, and update workflows in a single platform.
How To Optimize Workflow?
We have given you a rundown of workflow optimization and its benefits. Coming back to the main agenda of this article, how to optimize workflow or the strategies for workflow optimization.
Here's a bunch of things you can do to optimize your workflow and improve your productivity:
1. Eliminate Bottlenecks
The very first workflow optimization tactic in our list is eliminating bottlenecks. Whether it is a list of approvals or lengthy feedbacks, bottlenecks can become a pain in the neck when left unattended.
Feedbacks and approvals often hinder the smooth working of processes. The fact that employees have to get approvals to continue their work implies that they will have to stop their work unless their team leader puts a seal of approval on the task accomplished.
The long and tedious process of waiting can put a pause on the overall working so your first concern should be to eliminate these bottlenecks and keep the work on track.
In order to eliminate bottlenecks, you can lessen the number of approvals required for the continuation of work processes or make sure approvals and feedbacks on required tasks are immediate.
By eliminating potential bottlenecks, you make sure that your workflow flows smoothly, without any hiccups.
2. Clearly Identify the Decision-Makers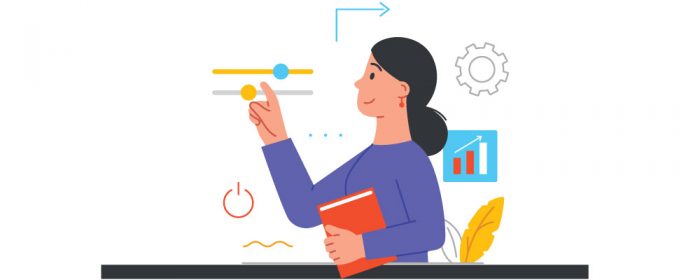 Giving decision-making powers to too many people can be detrimental to the smooth flow of your work. If there are a number of decision-making people then chances are that your work will be stuck in getting approvals and permission from all the significant personnel.
The result is delayed deadlines and overdue work. To make sure that your workflow runs smoothly, clearly identify the important decision-makers of the process. Make sure that the number of decision-making people is not more than necessary and there are no unnecessary clashes among the decision-makers.
Once you have clearly attributed decision-making power to concerned individuals, your workflow will get streamline and more efficient.
3. Automate Your Workflow
Workflow automation is literally safe heaven. You can get so much done in such little time without over-exhausting your energies and investing your precious time.
Some automation that may prove helpful include:
Automating recurring tasks
Scheduling daily, weekly or monthly meetings
Adding notification, reminders, alerts, etc.
Offering a shared space for data exchange
Workflow automations and subsequent optimization are a match made in heaven. The undeniable advantages of automation are more than just obvious. It has been noted that workflow automations are a great way of saving time and are helpful in big data analysis.
4. Make Your Workflow Visible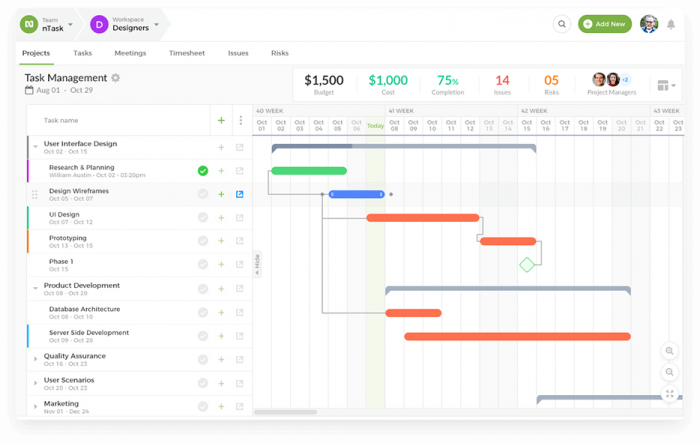 Who doesn't love visuals? We sure do! Visual workflows are the newest trend in leading businesses. A clear and easily readable visual workflow can contribute a lot to improving the efficiency of team members.
Whether it is a Kanban board, a Gantt chart, a simple to-do list, or a calendar, a visual representation of the workflow can help teams keep an eye on their performance and how far along are they in a project.
A visual workflow allows team members to see the tasks assigned to them, the deadlines for tasks, and other related details. With a visual report insight, they will be more mindful of their work and will certainly work harder to accomplish the goals of the project.
5. Identify Potential Risks and Issues and Rectify Them
Workflow optimization method can come in handy when used to detect potential risks and issues in a process. While working on a project, encountering problems are inevitable but what if you could detect the potential occurrence of these issues and risks.
Surely, you will be able to prepare yourself and take mitigating steps in time. An optimized workflow does that, it helps you detect and identify potential risks in the process so that you can prepare yourself beforehand and remove the threat before it seriously affects the processes underway.
6. Keep A Track of Time Spent on Tasks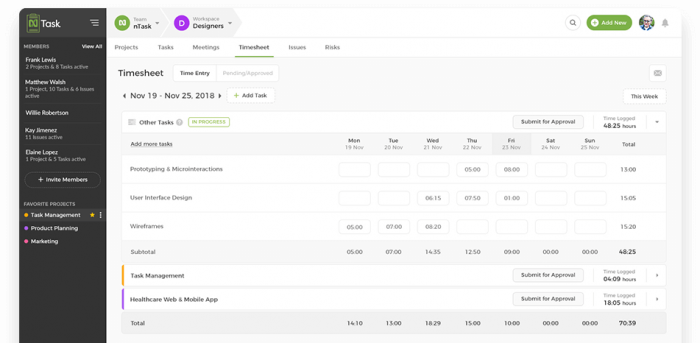 Another workflow optimization method that has proved its efficiency in recent times is time tracking. Including time tracking abilities in your workflow can do wonders for you.
A study conducted in recent times concluded that almost 90% of staffers admit to wasting time on the clock. The wastage of time is directly linked to wastage of finances and resources. You, however, can curtail time wastage by employing the use of time tracking.
Time tracking helps you identify the time spent by each employee on a specific task. You can also use time tracking to generate invoices based on billable and non-billable hours.
Time tracking can play a significant role in helping employees improve their focus. It can also help you keep a check on the working of the employees.
7. Encourage Communication and Collaboration
Having smooth communication in the work environment is akin to better collaboration and strong work culture. Improving communication among employees can have a significant impact on their performance.
Keeping in touch with the team members can not only strengthen your bond but can also prove helpful in improving their work. With the help of healthy communication, employees can interact with each other freely and stay updated about each other's workload.
It can also help in exchanging feedback and removing any sort of miscommunication or hard feelings between employees. Communication is a sure way of keeping up with your team members, their roles in business processes, and the subsequent development of the project.
8. Keep On Improving the Workflow
An optimal workflow is not a rigid one. You have to understand that every plan, every idea is susceptible to changes. You will encounter problems and you will have to update your workflow accordingly.
But that should not lower your spirits. Updating your workflow means you are increasing the chances of success and eliminating risks. It guarantees the successful completion of the task underway. Not only does it put your workflow on the path of improvement but is also a sure way of identifying potential issues and mitigating them.
Updating and upgrading are a win-win for you and your project so, do not shy away from incorporating changes in your workflow.
Conclusion
What if we told you that you could get all on this in one place? Sounds amazing, doesn't it? Well, yes you can optimize your workflow with the help of a good project management software such as nTask.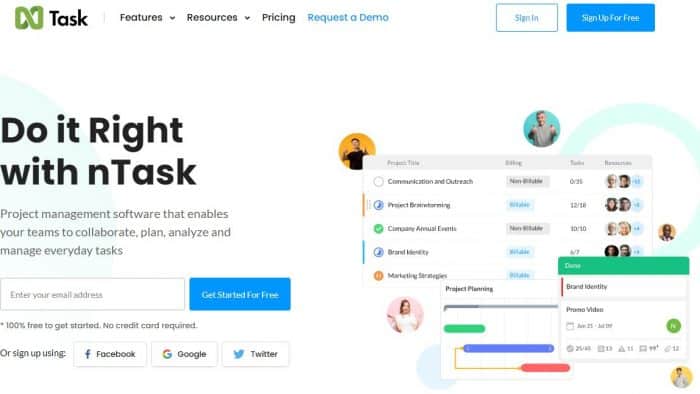 nTask is your one-stop shop for creating an optimal workflow. With the help of its various features, you can:
Identify and reduce bottlenecks
Add workflow automations
Make your workflow visible via Gantt charts and Kanban boards
Use risk management and issue tracking to identify and mitigate potential risks and issues
Time tracks the tasks
Smoothen communication and collaboration in the organization
In addition, the wide-ranging solutions of the software are just icing on the cake. Once you employ the use of the tool, you will realize its potential and surely love the results.
These were some of our favorite tactics for workflow optimization. Which one do you think works best? Let us know by writing an email to fwilson@ntaskmanager.com. We would love to hear your opinion.
Thank you and goodbye!