If you have worked in project management for any domain, you have probably heard of the project management office or PMO, but have you heard of an Enterprise PMO?
EPMO stands for Enterprise Project Management Office. The EPMO is a company's strategic department that specifies project goals and standards such as project governance, process control, key performance indicators for projects and portfolios, and technology use.
According to experts, 70% of initiatives fail because of several causes of project management failure. The majority of incidents can be related to a mismatch of project objectives.
Your team members will benefit from enhanced organization and project success rates if you have an enterprise project management office (EPMO) and a project management office (PMO).
This post explains an EPMO and why so many businesses use it. Do not worry, we will answer all of your burning concerns regarding EPMOs and how much value they may provide to your organization.
---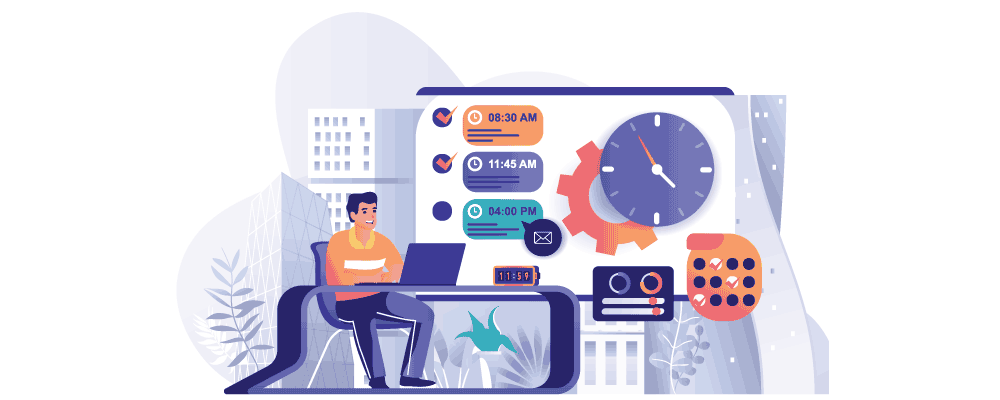 What is an EMPO?
An enterprise project management office reports directly to the CEO and the board of directors. It is made up of a senior leadership team in charge of making significant decisions about organizational goals and who should manage them.
In addition, to implement productivity, they will help ensure that the technical aspects of each work are standard. An enterprise project management office's typical roles and duties include the following:
Making assured that project expenditures are within budget
All project-related contracts must be completed with all i's and t's crossed
Creating status and financial reports
Keeping track of deliverables, comments, and deadline adjustments when comparing projections to actual project progress
They are often assisting their project manager
---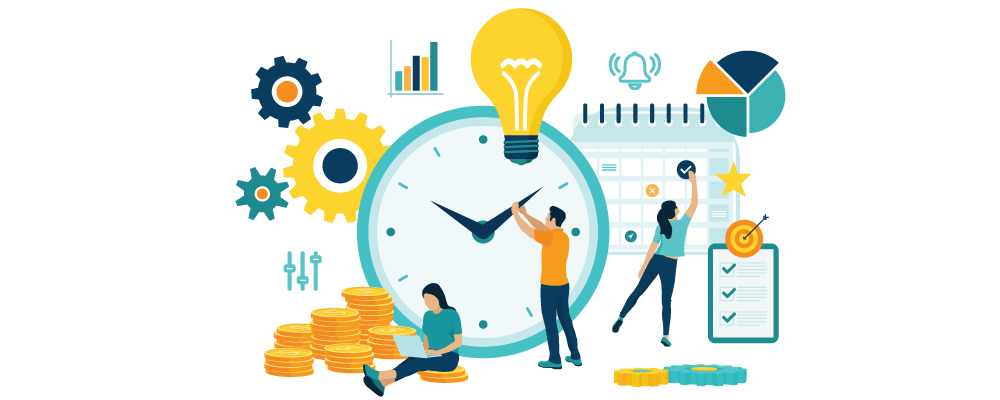 Is EMPO Differ From PMO?
EPMOs and PMOs both help businesses manage and align projects with their short- and long-term goals. They provide strategic and tactical guidance in project selection, approval, implementation, and delivery. Using a project management office is a good way for businesses to fulfill corporate goals, stay under budget, and finish projects successfully and on time.
Over the last decade, businesses have learned about and implemented project management with huge achievements as a regular business approach. However, as this new business expands, so must our understanding of where it is headed. While PMO has benefited many businesses, EPMO is the way of the future.
Regardless of their differences, project management offices and business project management offices have a common theme: perspective. PMOs are in charge of day-to-day operations, whereas EPMOs have a high-level view of the project.
The following are some important differences between EPMOs and PMOs:
Creating a plan: EPMOs usually cooperate with executives to create a project strategy that ties each project with quarterly or yearly corporate goals to optimize the effect of every important team effort.
Standardize processes: EPMOs develop procedures, conventions, and language that all company teams on projects will use. They will also standardize rules to align them with business goals.
Governance: EPMOs oversee the whole functioning of the business, including everything from communication planning to project management tools.
---
Do your Company Need EMPO?
Your company may need to implement an EPMO if it suffers from:
Uncertain PMO direction
PMO resources that are underutilized
Even at increased expenses, project performance is poor.
Inconsistency with the enterprise-wide strategy
Simply, if your organization plans to continue using project management or will soon adopt this method and positions, an EPMO is essential. PMO effectiveness is measured by connecting the dots between project and business objectives, which EPMOs do.
Instead of just confirming that a certain task is within the parameters, EPMOs go above and above to ensure that successful resource use, goal alignment, and team performance all work in tandem.
---

EPMO Framework
While establishing your EPMO framework, it is vital to conduct extensive research. Mapping your organization's current and future needs and goals is essential for the successful implementation of an EPMO.
In addition to the organizational structure mentioned above, the EPMO should have clear business tasks as well as a clear EPMO structure. EPMO is responsible for
Ensuring also ensure that there are enough project managers and team members available to take on each project and deal with any team member disagreements.
Before project approval and deployment, EPMOs must identify and assess potential risks and establish strategic measures to manage them.
EPMOs must guarantee that the organizations they serve are functioning effectively in terms of performance management.
EPMOs are in charge of developing and implementing project governance frameworks throughout their enterprises.
EPMOs must connect with stakeholders to ensure that the organization meets its objectives and exceeds expectations.
---
How To Transition To An EPMO
Transitioning from a PMO to an EPMO is not always easy, but it is well worth the effort if it is the right option for a firm.
An EPMO that works directly with a project team and communicates with senior management may guarantee that projects are assigned to the proper project manager and finished on time, within budget, and within scope.
Internal moves are often achievable without the requirement for new hires. Many PMO professionals may easily transition into a less hands-on role; however, some businesses may want to outsource their EPMO, which can be just as beneficial.
Work with other leaders to assess project managers and other workers to determine if they can move into a position within your EPMO, whether you are constructing your EMPO internally or outside. Those who do not may be required to move positions and departments to match their competence.
---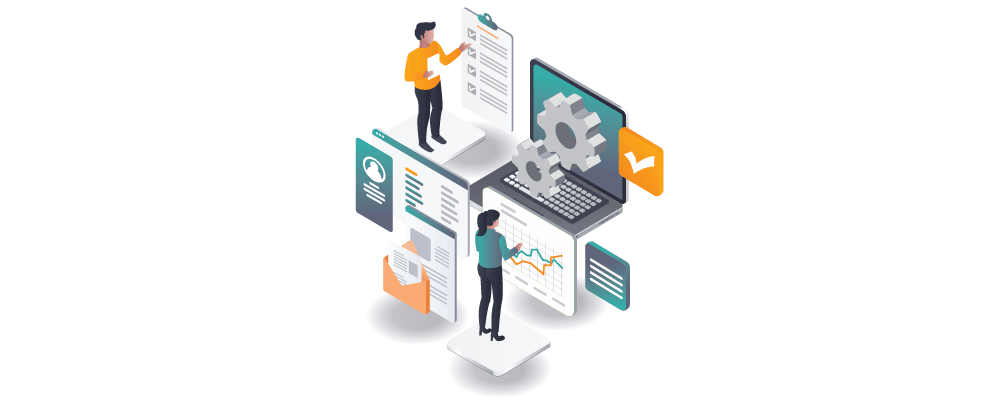 EMPO Standardization
Every organization has its own set of internal rules, procedures, processes, and influences that form its PMO or EPMO standards to varying degrees. In general, consistency may not exist inside a typical PMO company; in a PMO, each of the policies, practices, processes, tools, and culture may seem completely different from the rest of the corporation.
Standardization in these areas should be consistent with an EPMO's overall higher-level strategic aims.
This ensures that all efforts carried out directly progress the company's overarching purpose, vision, goals, and general direction, as defined by the management team. This reduces waste and uncertainty while enhancing the overall success rate of all organizational operations.
---
Benefits of EMPO
An EPMO integrates strategy, implementation, and measurement of the effect
They are actively working to rectify several of the now-outdated practices of the old PMO department
They provide strategic alignment for all project tasks across the organization rather than simply one project at a time
EPMOs assist in the planning and execution of operations that ensure the success of all projects
They often serve as the connection between departments, ensuring that even the most complex initiatives receive enough communication and assistance
EPMOs, unlike typical PMOs, may build priority lists for all proposed assignments and forecast demand for future projects
They can standardize project management, reporting, and data collection, producing similar records that executives may use to assist their decision-making
---
Common EMPOs Challenges
Now that you know what is EMPO, let's go through common challenges you can face
1. Relatability
The measures how easily team members and stakeholders may examine project-related data. PMOs typically collaborate with teams spread throughout the country or the globe. Keeping everyone informed is tough when dealing with different time zones, many email chains, and informing colleagues who have been kept out of the loop on important conversations.
Staying up to date on critical project developments via public project channels may assist reduce redundant comments, highlight recurring activities, and ensure more hands on deck to notice concerns before they happen.
 Transparency saves time by improving communication. Rather than calling or pinging your team for reports, stakeholders can access their view of the project materials and quickly acquire what they want without any back and forth.
2. Organizational structure and participation
Teams may need some time to acclimatize to a new chain of command. The adjustment will be significant if they are used to going directly to the COO or have a framework that fosters segregated work. When an EPMO joins a team, they act as a liaison between the teams and the C-level executives. Unless a task requires approval, the EPMO will deal with comments and problems independently.
3. Misalignment
One of the most important responsibilities of an EPMO is to ensure that each project and business goal is aligned. But it is not only about connecting two ideas. Involving the rest of the staff, processes, and current tools in the alignment process is also required. Do not forget to forecast an accurate and relevant ROI for the entire company.
At any given time, there might be more than a dozen ongoing and on/off programs influencing company expenditure and overall productivity. An EPMO must assess current project processes and design a method for validating alignment or enable others to do so via clear instructions.
---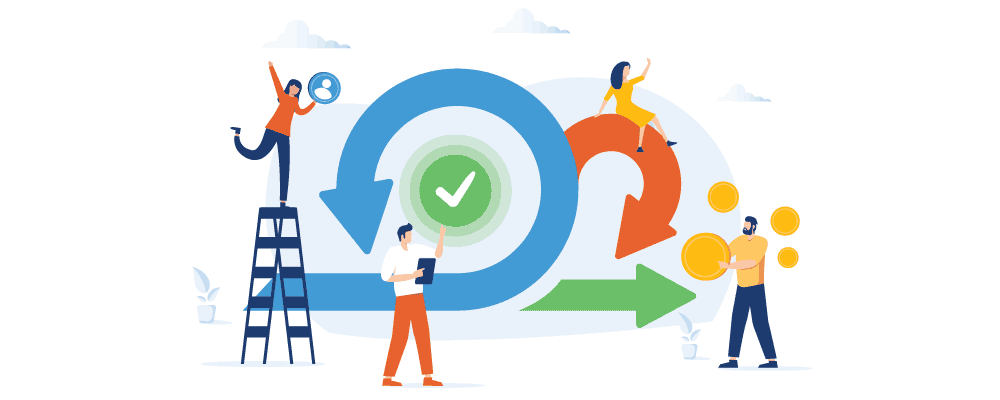 EPMO Best Practices
The best EPMO framework blends management and outcome-focused strategy. You must check all of the following options whether you are hiring someone or utilizing EPMO software:
Create a central point of contact for all project planning, communication, and resource management
Schedule phases and tasks precisely. This is best achieved by taking individual workloads into account and ensuring that team members have ample time to complete all tasks
Using realistic timelines, budgets, and visual tools, devise solutions to minimize or mitigate potential project risks
Give sufficient freedom in resource allocation so that unforeseen challenges do not ruin the overall project
Automate the collection, organization, and analysis of critical data so that all corporate stakeholders may benefit from projects in real-time
Create a strong communication strategy that allows team members to get approvals readily, modify task statuses, and engage other people in ongoing conversations
Create templates from successful recurring projects, stages, and activities to help with future planning
Establish a single repository for all project-related data, such as onboarding forms, meeting minutes, and marketing materials
Outline procedures and practices that all employees may use to increase productivity
---
What Software Platforms Should EPMOs Implement?
Tools that increase teamwork are among the most important for EPMOs to implement.
Using Microsoft Teams or Google Drive, documents, spreadsheets, and presentations may be easily shared across team members. These systems also facilitate remote work by providing video and phone conferencing.
If your company is large enough, an EPMO is one of the greatest methods to guarantee that your projects connect with your company's goals and plans. They keep project managers and project teams on track and high-level executives aware of what is happening throughout the organization.
---
Conclusion
We got here because of the project management foundation, but as we learn more about these techniques, it seems inevitable that new and improved systems like EPMO have arisen. Knowing what EMPO is, companies can grow their teams and employ people from all over the world. Having an EPMO on your side to properly organize everything is well worth the cost.
Keep in mind that your EPMO project manager has a lot going on. They will require every conceivable aid in matching projects with goals, supervising project managers, and establishing new procedures.
With a successful EPMO, your project investments will have a greater chance of achieving their intended advantages because it offers the organization systems, procedures, and environments that encourage project success from start to finish. PMO exist to help organizations succeed from the conception of a project through its execution.