Product development teams, whether using Scrum or Kanban, require a range of tools to be productive. That is the goal of backlog grooming: to maintain product development systematized and seamless.
Below, we dig deep into the strategy's benefits and best practices, including how to execute successful backlog refinement meetings to guarantee a strong product team. Continue reading to improve team structure and meeting activities.
What is Backlog Grooming?
It is the process in which Backlog items are evaluated and discussed by the product owner, product managers, or team members (some or all) to ensure they are up to date and ready for the following sprint stages. If required, the team may divide huge backlog items into smaller ones. This is an excellent time for the product manager and anyone involved in planning to prioritize product backlog items so that the highest-priority items are addressed first. To answer 'what is backlog grooming', let us dive deeper.
The following activities are included in Product Backlog Grooming:
Removing obsolete user stories
Modifying user stories to meet changing customer demands
Rearranging backlog items to prepare them for the next sprint level
Re-prioritizing user stories
Evaluating user story estimates
Correcting estimates based on current information and scenarios
Why is backlog grooming needed?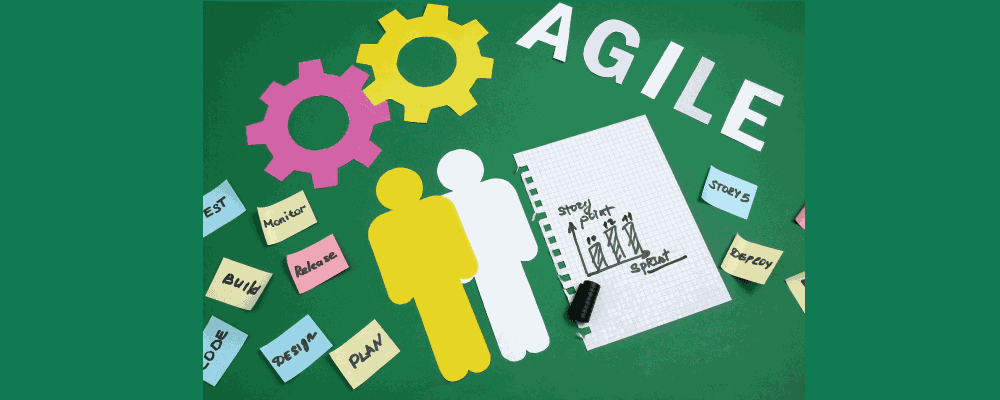 When executed rightly, it will help your team maximize their efficiency but also smoothens the product development process.
1. Enhanced Work Velocity
With a smaller, more refined backlog, sprint planning meetings will be quick and efficient. It lays the groundwork for team members to plan the next sprint delivering product features fast and efficiently with better velocity.
Also, see:
Velocity Chart in Project Management – What Is It and How Do You Use It?
2. Keeps Team Members Updated
Although backlog grooming mainly focuses on making sprints more effective, grooming meetings are also an excellent opportunity to check that all team members are on the same track. Make backlog refinement sessions more collaborative so that everyone on the product team has full knowledge of the agile project.
3. Efficient Task Handling
As more items are added to task lists, they tend to grow out of control. When the backlog receives input from a large number of individuals or teams inside the company, it might be chaotic.
Grooming the backlog on a constant schedule makes it doable, enabling teammates to prune user stories and create a rational list of bite-sized pieces to work on.
4. Offers Company Updates
The backlog is also an excellent opportunity to provide business updates. The sprint backlog provides a place to track any changes when deadlines or KPIs change, new initiatives emerge or clients' demands change.
Because it serves as a repository for all activity that has to be finished, it makes sense to include these types of changes in the backlog so that the entire team is informed.
5. Sustain Backlog's Relevancy
The goal of backlog refinement is to fill the backlog with activities that are relevant, well-documented, and prioritized in line with the demands of the customer and business.
Nothing gets developed until it is in the queue, but having something on the backlog does not mean it will be done. The backlog refining product process guarantees that only the most important tasks of your teams are scheduled for completion in the next sprint.
Who should be in Backlog Grooming Meeting?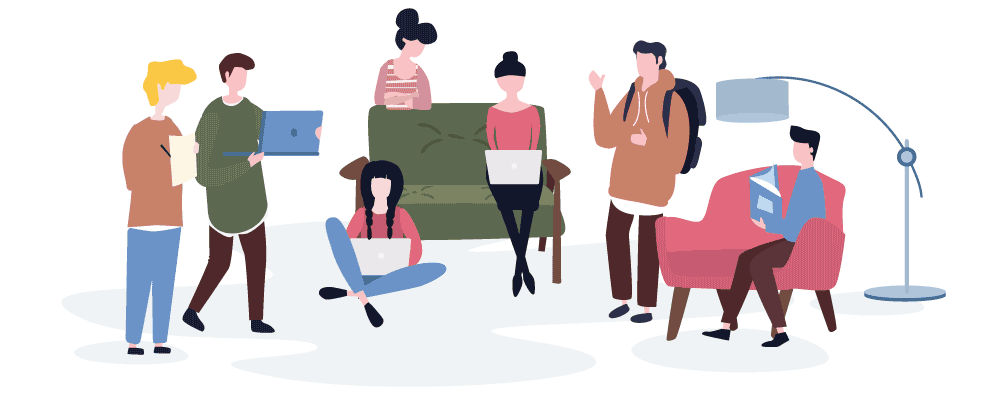 Backlog refinement meetings are often facilitated by the product owner or product manager. That does not, however, imply that they are entirely responsible for holding backlog grooming meetings. These meetings can also be rarely led by the Scrum Master (in Agile Scrum teams), a project manager, or the other team members.
At a high level, the following functions must be represented in refinement sessions:
Someone to moderate the meeting: A product owner, product manager, scrum master, project manager, or even an agile coach or consultant might be involved.
The product owner and/or representatives from other product teams
The delivery team. (If the team is too big to invite, consider inviting representatives from management.)
Quality assurance representatives
Also, a word regarding invitees. While you want to foster cross-functional interaction, you must be careful not to introduce too many ideas and viewpoints. As a result, just invite those who are essential for the task at hand. Discussions with stakeholders, such as the product owner or product manager, should take place before backlog refinement meetings, not during them.
Are Lengthy Backlog Meetings Beneficial?
A backlog refinement session has no specified time limit. However, it is not recommended to devote too much time to these sessions. The consensus is that a backlog grooming session should last 45 minutes to an hour.
When it comes to grooming sessions, efficiency is everything. You must keep things flowing and ensure that discussions stick to the plan. To keep things moving, some teams elect to apply time limitations to each user narrative. This is when a project manager, scrum master, or another facilitator might come in handy.
How can a Product Owner Help with the Grooming Session?
As a Product Owner, attending a Backlog refinement session can be challenging as it puts you in the spotlight. Here are a few points to help you increase your team's efficiency
1. Evaluate your Strategic Targets
Take a step back and remind yourself of the overall plan defined in the product roadmap. You do not have to rewrite the whole strategy every time you plan for backlog grooming, but you should maintain high goals and ambitions.
2. Interact with Stakeholders
Stakeholders should be consulted regularly, both internally (executives) and externally (customers). As a product manager, you serve as a link between stakeholders and strategy.
3. Examine Key Metrics
If you are doing experiments you will want to take care of the results. You should also check the status of any critical metrics your team is measuring to see whether there have been any notable adjustments.
After you have gone over the subject again, you should be able to answer the following questions:
What are the current dominant themes and stories?
Why are these the highest priorities right now?
What is their worth, and how do they relate to our strategic goals?
Most certainly, you would need to re-prioritize the backlog in light of new insights and changing needs. Priorities should be shifted before the backlog grooming session rather than during it. Some teams, however, like to re-prioritize user stories in the backlog collectively so that everyone can understand why items are changing.
Backlog Grooming – Best Practices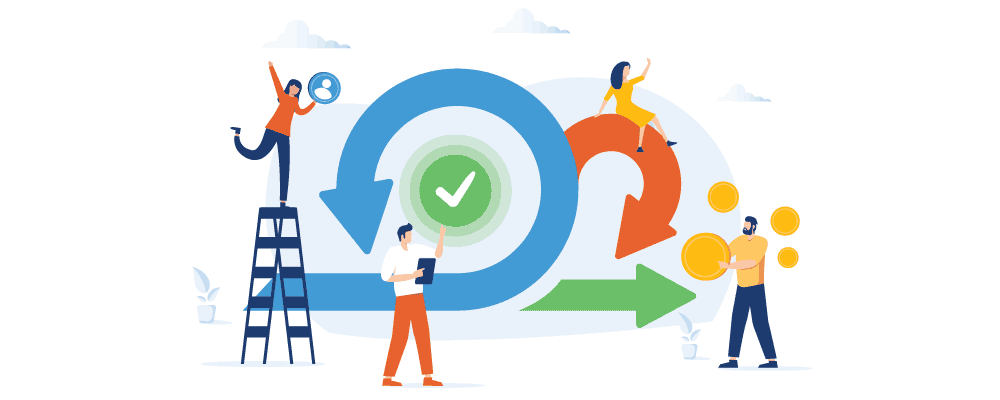 The product owner conducts a meeting with stakeholders and existing user stories are reviewed by the team to determine which ones may be removed from the backlog. Here are some tips to help you make faster progress.
1. Create a DEEP Approach
The acronym DEEP was created by Roman Pichler, author of "Agile Product Management with Scrum" to summarize the key aspects of a successful product backlog:
Appropriately Detailed — Cross-functional teams must understand user stories and other things in the backlog that will be completed shortly. Items and activities which will not be implemented for some time should be described in greater detail.
Estimated – Items near the top of the backlog should have an accurate estimate of the effort necessary to execute them. Backlog items, on the other hand, should only be evaluated tentatively since they're not fully known
Emergent — the backlog of a product evolves. As fresh user insights are gathered, the backlog will be adjusted to meet the demands of the customers.
Prioritized – The product backlog should be arranged in increasing order, with the most valuable things at the top and the least valuable ones at the bottom. Every backlog item is graded based on its business value and fit with the company's strategic goals.
2. Optimize Your Meetings
Backlog grooming activities should be conducted effectively to ensure an efficient backlog. Prepare an agenda with explicitly original objectives, and ensure that everyone in session understands what those goals are and how they are expected to contribute to their achievement.
Finally, keep the meeting to a minimum. While meetings tend to be lengthy, it is better to keep them brief. Determine what has to be done and only meet for an hour or two every two weeks.
3. Plan Strategies in Line With Customer Needs
Backlog grooming requires a guide, and the guide is always the customer. Consider them as prioritizing the backlog. Customers may serve as a yardstick by which everything else is assessed.
4. Determine Dependencies
Sometimes one user story or activity cannot commence until another is done. If these dependencies are not identified, they might stymie team members and cause delays in development.
After completing a backlog grooming session, the team should have enough user stories for two sprints. In this manner, they will have enough work to keep them busy until the next backlog grooming, as well as tasks to accomplish if priorities fluctuate.
5. Specify Shared Attributes of All Backlog Items
The Scrum Guide recommends a specific set of criteria for your backlog items:
Description — what is the main objective of the product backlog item?
Value – the item's commercial value, as evaluated by the person in charge of the backlog refining process.
Order — the item's asset priority level.
Estimate – the product delivery team's estimate of the effort necessary to accomplish the item
Classify Backlog Items for Better Team Structure
A product backlog might comprise the following products and initiatives:
User stories.
Specifications of features.
Suggestions for new features
Insights and feedback from users
A typical backlog grooming error is to combine all of these data into a single backlog list with no classification. It is essential to segregate your development backlog from your product backlog and insights backlog. Make sure to name each item accurately. This will not only make your backlog less congested, but it will also make your backlog grooming sessions faster.
Be Attentive
While an agenda with specified goals is essential for effective backlog grooming, it is not set in stone. The product owner must have an open mind and listen to what the team has to say during the Refinement Process
Maintain a Professional Attitude
There can be differing opinions at a backlog grooming meeting, but everyone on the team is working to create the best product possible. They may disagree on how to proceed, but their drive is based on passion and experience.
A product owner or manager must keep this in mind and treat everyone equally. Allow everyone to be heard and valued while keeping the team focused.
Automate Quality Control and Productivity Factors
Task automation and approvals can help your team stay focused in the sprint meetings. Managers may create as many prompts as they wish to initiate certain activities, relieving their staff of tedious tasks. To ensure that no user narrative is accomplished erroneously, task approval ensures that only those allowed to modify a task's status may move it to the done column on your Kanban.
Why Do You Need a Product Backlog Management Tool?
Backlog grooming is a key task for any team looking to enhance their products. While reading the article, you have probably noticed that backlog grooming is not a one-time operation. To keep your backlog of activities and problems reasonable, you must groom regularly.
To maximize team productivity while ensuring that every member of the team understands their responsibilities, here are some proven Product Backlog management tools to help you out:
7 Best Product Backlog Management Tools to Use in 2022
Bottom Line
Backlog Grooming should be a continuous procedure because it is the standard for the qualitative growth of the product. The most essential thing here is to optimize activities in the backlog for future sprints.
Tell us in the comments the practices and tools you will be using in your next backlog refinement session.