A successful and incentive business does not come easily, it needs a certain kind of push every now, and then that can encourage the team to work for better. One cannot always rely on monetary investments to keep it running.
Here enters a sales tracker board.
What is a Sales Tracker Board?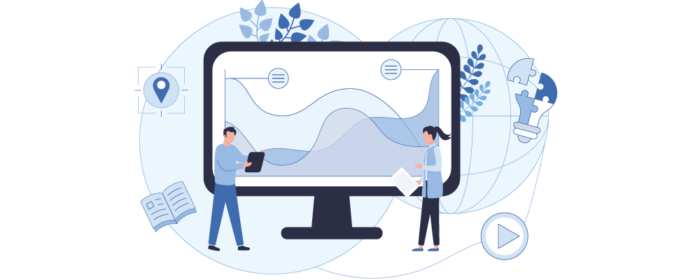 A sales tracker board is designed for the sales team, and even other departments relevant to the sales come on board. The tracker board will help every member to coordinate and collaborate with other members to solve a particular issue. The core idea of this board is to create an effective sales team.
A sales tracking board is a document with all the listings and details of the customers having different issues and questions. This platform will store all the information, suggestions, inquiries, and feedback of the customers. The sales team and other members from other departments can use this document to resolve the issue. Moreover, this board will also provide a track of the progress made.
Several different tracking software can help you manage and collaborate while using a single platform. These boards also come with several qualifying features and a range of options to manage the sales task with ease.
You can use these boards to keep track of the progress of the sales every month or annually. Year-end listing and sales are mentioned on the board with each month's gain. This robust platform will help you track and maintain sales and listings at set intervals.
Sales Tracker Board- A Visual Reminder
The tracking board is more like a visual reminder to make it even easier to understand. It helps you keep an eye on what your sales team is doing. What are the potential issues of the customers, and how are they resolving those problems.
It can also let the team unravel possible ventures and opportunities to help the business grow faster.
What Are the Advantages of a Sales Tracking Board?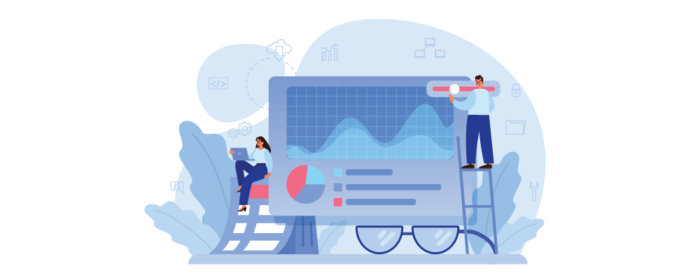 Having a collaborative platform is always worth it because it helps smooth collaboration. The board provides you the center where everyone works together in making the sales more productive.
The platform is also beneficial because the progress track allows the sales team to communicate with future customers with more confidence. With the track of listing and sales, the team can now better understand the potential issues. They are also quicker to respond to problems and inquiries better than before.
Another qualifying advantage of the sales tracking board is the coordination between different departments. A central platform helps create an environment where every department collaborates to know where they stand, what is lacking, and what needs to be done to be more productive.
Last but not least, these sales tracking boards mitigate the chances of chaos and commotion that may occur when anything in the pipeline goes wrong. The board will save you from writing long messages and emails to get things done. Hence, a central tracking document comes in handy to save yourself and your team from any such confusion.
How To Make Your Own Board?
1. Ranking And Statistical Lists
It is always essential to keep up the vigor of the team. By posting the ranking and statistical lists on the board, other team members will get the competitive drive and will thrive to do better.
Regular posting like the number of units sold by each person and the company's goal will help the sales team evaluate their progress rate. The ranking will also allow them to ensure that their focus is enhanced.
You can add the statistics and ranking on the tracker board to highlight what is already achieved and what can still be achieved in the future. It is more like the team will get to know where they stand with the help of regular ranking and statistics. The board will also enable them to explore the potential opportunities still there.
2. Sales Deadline
Mentioning sales deadlines on the board is also crucial to ensure that the progress rate is well managed. Having deadlines means a constant push and force to make things done in a quicker and more organized manner.
It is always good to have company-based deadlines like monthly and annual targets with incentives, paychecks, international tours, etc. These deadlines will provide the sales team with the impetus to move their dealings with the customers and even look for new customers.
Client-based deadlines have worked better to make it even more thrilling for the sales team. Changes in the future pricing, special discounts for prospective customers, and limited-time opportunities work magic in exciting the team to work with more enthusiasm.
3. Goals And Opportunities
Sticking to annual and monthly goals is not so rewarding in terms of the company's benefits. To make your sales team more progressive and productive, you can post new goals and opportunities every now and then.
Intermediate goals will serve to bolster the spirit of the team members, and they will work harder to meet the new goals. You can add bonuses and other rewards with these intermediate goals.
You can also post daily or hourly aims and objectives to drive the sales team. Meeting these goals would make them win more incentives and let them climb the rating etc.
4. Useful Information
Use this platform to post important information regularly. You can post some new research and techniques that can help the sales team expand. Moreover, you can use this board to share new approaches that can work better to assist the business is growing faster.
If there is a new product launch, you can use the board to highlight the essential attributes so that every team member becomes aware of them.
Many other options can be used here that can work to benefit the team and the business.
5. Motivational Quotes
When working in a team or an organization, it is always essential to keep up the spirit of the members. To make this happen, you can use the board to post an inspirational quote for the members.
You never know when someone is having a low day, reading that motivation can help him gather his courage and move on.
Frustration, rejection, discouragement, and lack of motivation are a part of the everyday routine at your workplace. Any motivational quote can serve its role to make someone's day better. However, you should keep rotating the inspirational quotes to be fresher and more effective.
6. Highlight Changes with Different Colors
Research and studies have proved the effect of vibrant colors in drawing the attention of the onlookers. You can use images, colors, and graphic elements to bring life to your board. Going beyond the regular blandness is the key to remaining focused and motivated.
Colors are always helpful when you need something to gain attention. Use different colors to highlight changes, add new goals, change the statistics, etc.
nTask To the Rescue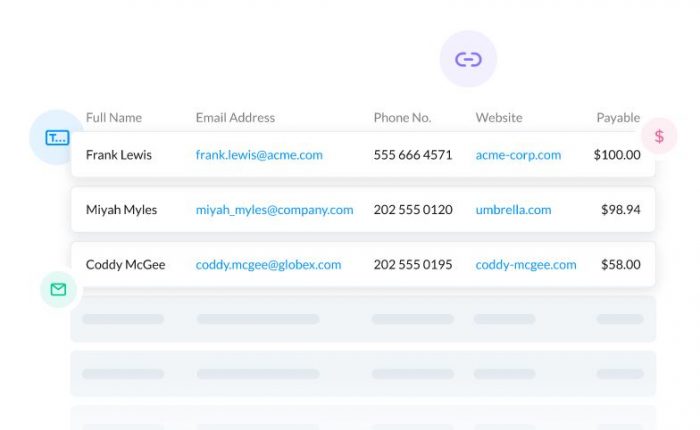 A project management tool might not be the best solution, but if you have the back of a competent tool like nTask, we are sure you can do wonders. nTask is a competitive software that works for the ease and betterment of a business project, processing, and planning. With this software, you can track your sales on a centralized board.
The qualifying features of this software are the visual project management tools, i.e., Gantt charts and Kanban boards, that you can use to get a big picture of the project.
Some of the characteristic features of this sales tracking board software are as follows:
Tracking your sales force: nTask provides a complete view of your projects where you can get access to all the work progress of the sales team.
Performance against goals and objectives: You can track performance against goals and objectives using this software.
Customization-endless benefits: Customization is a great tool to make the software work per your requirements.
Learn more about the tool by requesting a demo with our sales executive or sign up for a free trial of 14 days. If you have any queries, feel free to write to us.
Organize Sales Board With nTask

Create tasks, projects, financial summary, Gantt charts, and custom fields. Sign up today!
Happy nTasking!