A portfolio manager in project management is a specialized role that helps manage a project's entire life cycle, from beginning to end.
They ensure that all aspects of the project are managed efficiently and on time while meeting all project objectives.
This includes ensuring that all stakeholders are kept informed of progress and that any potential risks are identified and addressed, which helps with risk management.
If you're looking to increase your career prospects in project management, you'll need to have a portfolio manager skill set. Check out our article to learn more about what this position entails and how to Become a Portfolio Manager!
Understanding Project, Program and Portfolio Management
Project, program, and portfolio management is a field that deals with the planning, execution, and monitoring of projects.
It helps organizations achieve their goals by keeping track of all aspects of a project – from goal setting to actual delivery.
PPM also ensures that resources are allocated in the most efficient way possible so that projects can be completed on time and within budget.
What is Project Management?
Project management is a process of coordinating and managing projects from start to finish. It involves setting goals, developing plans, and ensuring that all stakeholders are aligned with the project's objectives.
Project managers must have excellent communication and coordination skills, as well as the ability to manage multiple tasks simultaneously.
What is Program Management?
Program management is a process that helps manage the delivery of programs and projects by monitoring progress, managing risks, and providing guidance and direction to stakeholders.
It provides an integrated framework for planning, organizing, executing, assessing results, and documenting project activities.
What is Portfolio Management?
Portfolio management is a process that helps you build and maintain an optimal mix of investments for your overall financial well-being.
It involves identifying your risk tolerance, diversifying your portfolio across different asset classes, and monitoring your progress over time.
Also, see:
What is a Stretch Goal? (Ultimate Guide)
Program Manager versus Project Manager versus Portfolio Manager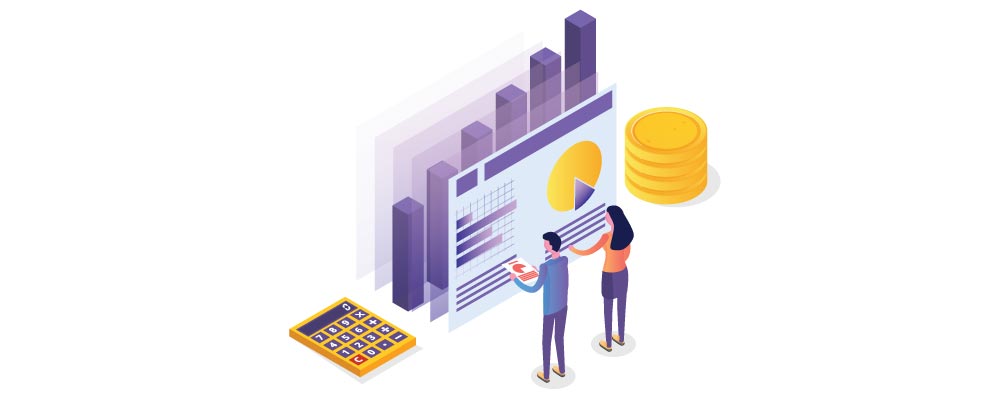 There are a few different positions that fall under the "program manager" umbrella, but they all have one common goal: to manage and oversee the execution of a program.
The three most commonly used terms for this position are project manager, portfolio manager, and program manager.
What does a Project Manager do?
A project manager is responsible for overseeing the successful completion of a specific project. They ensure that all deadlines are met and that all required resources are available when needed.
They also manage conflicts and disagreements between team members, and keep everyone on track while ensuring the highest possible quality level is maintained throughout the entire process.
What does a Program Manager do?
A program manager is responsible for developing and overseeing the implementation of a company's overall strategy.
They are responsible for understanding customer needs, determining how to address those needs, and guiding the development and execution of project plans.
In addition, they provide leadership and direction in all aspects of the project life cycle from concept to completion.
What is a Portfolio Manager in project management?
A portfolio manager is responsible for allocating a company's assets to ensure that they are profitable and aligned with the company's strategic goals.
They work with the CEO and other executives to develop investment strategies, monitor financial performance, and make decisions about which stocks or investments to buy or sell.
A good portfolio manager will have a diverse mix of skills, including market analysis, risk assessment, financial forecasting, and business development.
The Role of the Project Portfolio Manager
The role of the project portfolio manager is to help manage and track the progress of a company's projects. This position typically takes on two main types of responsibilities:
Direct Responsibilities of the Project Portfolio Manager
There are many different types of direct responsibilities that a Project Portfolio Manager may be responsible for.
The direct responsibility of project portfolio management is to ensure that all projects in the portfolio meet specific goals and objectives. They are also responsible for devising strategies to achieve these goals, and monitoring progress toward them.
Additionally, they play a key role in managing team efforts across different departments and disciplines involved with each project.
Finally, they must make sure all stakeholders (including clients, employees, shareholders, etc.) are kept informed about the progress of every project.
Indirect Responsibilities of a Project Portfolio Manager
Indirect responsibilities are those tasks or activities that do not fall into one of your primary job functions but still need to be carried out in order to accomplish the goals of the project.
One example of an indirect responsibility is ensuring all required permits and licenses are obtained before beginning construction on a project.
By doing this, you ensure that any potential delays caused by government bureaucracy won't impact the timeline or completion of the project.
Another example involves reviewing and approving contracts and vendor agreements as they are finalized.
This ensures that all aspects of the contract negotiations went smoothly, and there were no hidden costs associated with completing work on behalf of your client(s). Properly vetting these agreements can save both time and money down the road.
Here's How nTask Can Help A Project Portfolio Manager?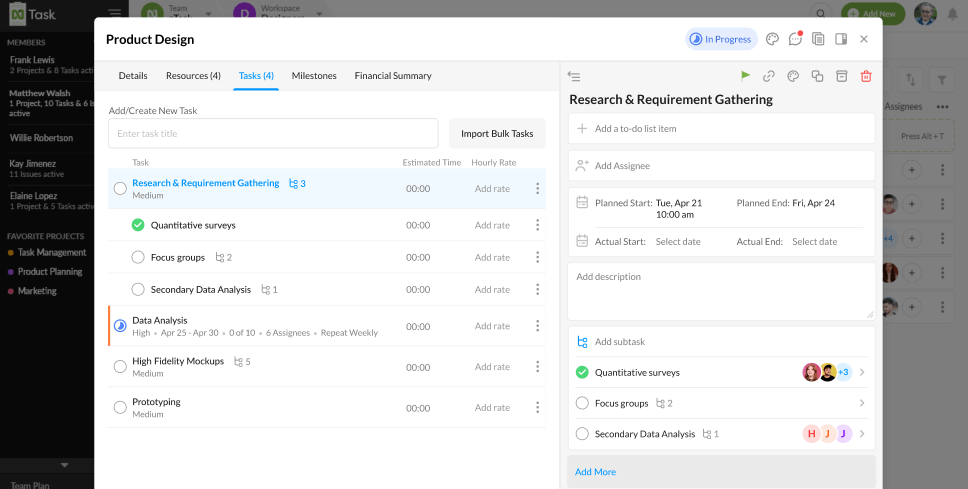 With nTask, project portfolio managers can quickly and easily manage all of their projects in one place. This is especially helpful for those who have a lot of projects to oversee, or who need to keep track of different aspects of each project.
nTask allows users to see all the details about each project (including deadlines, status, and resources used), as well as make changes and updates on the fly.
nTask also has built-in features that help with tracking progress and managing risks. For example, it can automatically generate reports based on user-inputted data. This makes it easy for PMs to understand what's going on with their projects at any given moment.
Overall, nTask is an efficient way for project managers to keep track of everything related to their projects – from budgeting decisions down to individual tasks."
Conclusion
In short, a portfolio manager isn't just someone who accepts tasks from managers. Instead, they are also expected to take initiative while managing projects based on their own strengths and experience.
In case you still don't know whether or not your company needs a portfolio manager, remember that there can be only one reason behind having such professionals – if you want high-quality outcomes!
So make sure that when hiring for the position you put adequate attention towards the evaluation of performance instead of human resources alone.
More Articles You May Like: