People in the business world typically favor in-person meetings. However, it might be difficult to give up digital luxury when one has participated in virtual activities for an extended period.
Even while some events are moving back to being held in real life or offering hybrid choices, virtual event planning has become more common.
In certain circumstances, the desire to maintain one's anonymity is quite understandable. When an event is planned virtually, it opens the door for more individuals to participate, regardless of where they are located.  
Nonetheless, the process of planning for a virtual event is still in its infancy, and some people aren't even familiar with the concept of a virtual event.
We're here to help you plan for a virtual event, and part of that assistance includes stockpiling a checklist so that you don't forget any important tasks in the process.
---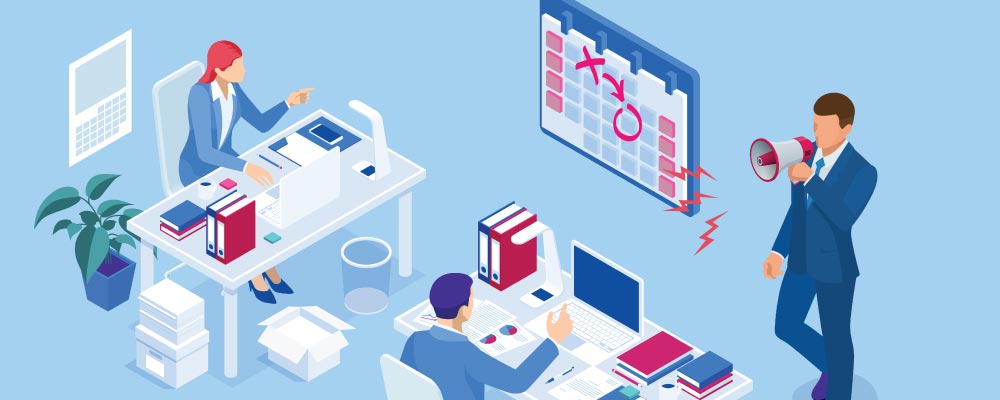 What Exactly Is a Virtual Event?
The internet is the location of virtual events. This can be done in a variety of ways, such as via live streaming the event, playing a recorded video presentation that can be viewed anytime a participant wants, or even using phone calls to communicate with one another.
The fact that participants in a virtual event do not physically encounter one another in person is the primary distinction between an in-person event and a virtual event. One is considered a candidate for attendance at a virtual event if one can connect to the internet.
This considerably expands the pool of potential speakers as well as attendance. Yet, to be successful, planning is required for both traditional and online events in equal measure.
Nevertheless, this is not the same thing. You can go live on Facebook or any other social media site whenever you want, but planning is required for events that are larger and more difficult.
Consider a convention or other industry-related event that could last for several days; organizing a successful virtual event for such an occasion is necessary.
The online software nTask provides you with the means to communicate with individuals from any location and at any time to organize the logistics of planning a virtual event.
To keep everyone on the same page, they are simple to share and straightforward to update in real-time. Utilizing our online Gantt charts can help you arrange your assignments and the associated expenses and resources. Use nTask for free.
---
Is it worthwhile to veer around virtual events?
Let's have a conversation about the why first before we go into the how. If you're considering holding a virtual event, you might be wondering if it's truly worth the time and money it will take to organize it.
After all, it is difficult to recreate the feeling of attending an event in person, and for certain kinds of gatherings, the experience is the whole point.
In light of this, it seems likely that traditional live events will, at the very least, be fraught with unpredictability for the foreseeable future. Because of this, in our opinion, virtual events are at the very least deserving of attention.
The planning of a virtual event can be beneficial for a variety of reasons, including the following:
When compared to the price of hiring a real facility, flying in attendees, and covering all of the additional expenses associated with hosting an in-person event, the cost of organizing a virtual event is quite inexpensive.
Possibility for a larger number of people to come (and a more diverse group). 
More people will be able to attend your event as it is not located in a remote area or if travel time is the issue.
The content can be simply used for several purposes. 
Your investment will have a greater return on its value because the content that is produced for virtual events may simply be recorded and distributed long after the event itself has concluded.
Virtual events convert, too 
"Recent studies estimate that 35% to 40% of webinar attendees transform into qualified leads," states the information provided by ZoomInfo.
---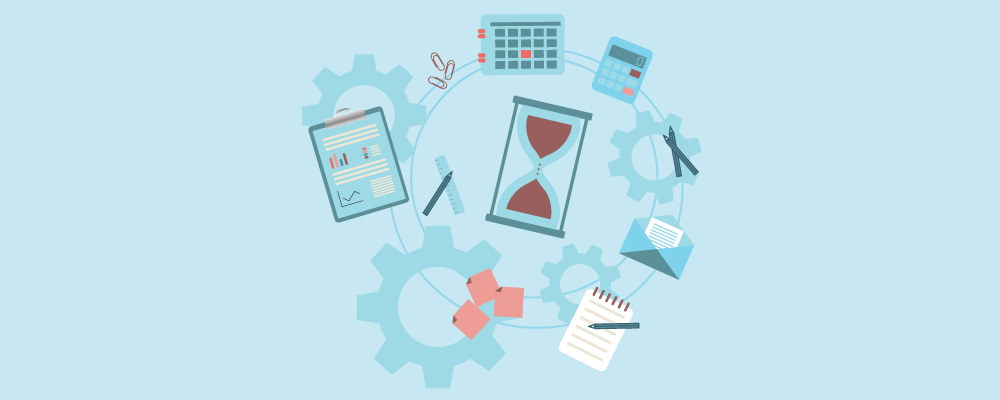 Six Tips for Virtual Event Planning
If you haven't planned a virtual event before, there are a few significant distinctions between it and preparing a traditional one that you need to be aware of.
The organization of a virtual event can be made easier with the following suggestions, which will also help the event itself go off without a hitch.
Be sure to keep your expectations in check 
As was already discussed, it is impossible to recreate the experience of attending an event in person one hundred percent, therefore you should leave that expectation at the door.
Avoid drawing parallels between your virtual event and real-world gatherings. Instead, measure your achievement based on your ability to anticipate and participate in actual virtual events realistically.
When choosing your technology, keep in mind the format and specifications you need 
It is not a good idea to hold your event with the conferencing software Zoom simply because that is the first thing that comes to mind.
Instead, you should think about the structure of your event and the requirements that the structure entails before selecting the technology and tools that will best satisfy those demands.
Consider using a more directive strategy when it comes to informal socializing 
Conversations and interactions with others might be more relaxed and natural during in-person gatherings. When people interact with one another online, the normal flow of sociability might not occur as often.
This indicates that it is up to you to play a more active part in arranging the event and motivating those who are attending.
Make sure you have assistance and a backup plan for the day of the event 
During your event, there is always a significant possibility for technological glitches to occur. This is true even if the planning and software are perfect.
Get ready for them in advance by securing backup software and even supplying technical support to guests and participants in the event.
Communicate an excessive portion, both with the attendees and the participants 
Your best chance is to err on the side of overcommunication, regardless of whether you are transitioning from a live event to a virtual one or have been planning for a virtual event from the beginning of the process.
Ensure that all of the participants and attendees know what to anticipate, how to gain access to the event, what kind of technology they will need, and any other pertinent information.
Planning an event, or even a virtual event, demands significant time, effort, and resources. It is a significant time commitment.
Employing a virtual assistant to act in the capacity of a virtual event planner relieves you of at least some of the stress associated with planning an event virtually.
---
Collaborating with a digital assistant for event planning
Let's continue our discussion on working with a virtual assistant (VA) to arrange your event in the following sections.
Virtual assistants can assist with the majority of the organizing tasks associated with an event, regardless of whether the actual event will take place virtually or in person.
A virtual assistant (VA) can relieve you of some of the following burdens associated with organizing a virtual event:
Investigate the available technological choices, prices, and other relevant details.
Research, outreach, and maintaining communication with event attendees, panelists, and speakers, among other people, are all required.
Conducting tests to ensure that participants are equipped with the appropriate technology
Developing and distributing invitations, which include all of the pertinent information for the virtual event,
Collecting and managing RSVPs
Developing and distributing requests for feedback after an event
Managing the payment details for all participants
The process of preparing content from recorded events for future usage and distribution
To get into greater detail, the following are some instances of the different kinds of events that virtual assistants (VAs) can manage, along with the typical responsibilities that go along with each.
Trade shows that are held in person:
When making a reservation for the booth location.
Managing the sending and receiving of equipment and display materials in a coordinated fashion.
Making preparations for the internet, the electric service, and the furniture.
Coordinating participation in the many breakout sessions.
Executive getaways and events geared toward developing teams
Researching the available venues and their prices.
The logistics of transportation.
Developing a strategy for social distance parameters.
Discovering different things to do for distant teams and activities.
Organizing activities at government buildings and facilities.
Collaboration with extremely busy political personalities and representatives
Researching available dining alternatives and putting orders for food and beverages
Bridal parties
Online tastings of different wines.
Virtual sip & paint
---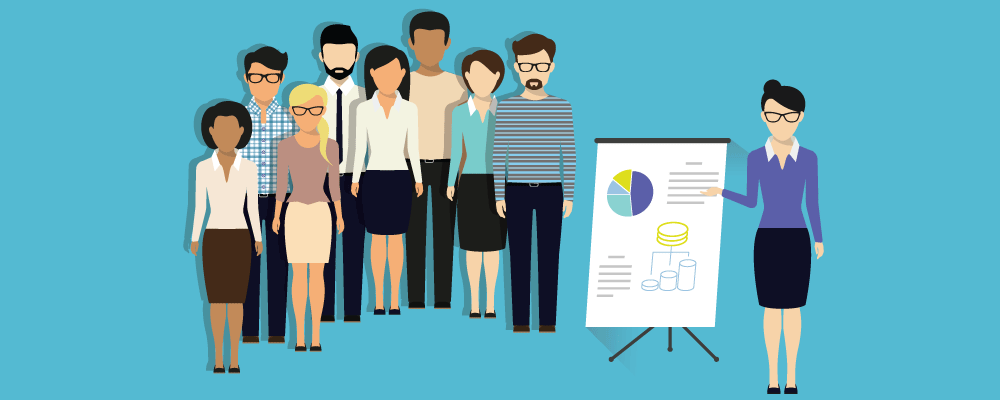 Different kinds of virtual events
There are a wide variety of particular kinds of virtual events, and each one has its own unique requirements for the kind of planning that is specific to virtual events to ensure that it is a successful endeavor for everyone involved.
You have most likely participated in one or many of these events.
A webinar is often a one-time event that is used to give content that is either educational or promotional. It is shown to the audience in real-time, but it is frequently also recorded so that it can be viewed at a later time.
Typically, there is a time allotted after the presentation for questions and responses from the audience.
This conference is going to take place online, as the name suggests. In most cases, it takes the form of a live event that brings together people who share common interests, whether those interests be professional or personal.
Panel discussions, keynote addresses, online vendor stalls, and even virtual cocktail hours are all potential components of these events.
Virtual Corporate Events.
Virtual corporate events are more specialized versions of virtual conferences and have the same format. Even though all of the attendees are employees of the same larger company, the purpose of the event itself could be any number of things.
It might take the form of an all-hands meeting or retreat, a wine-tasting event, or any one of a variety of other professional or more relaxed get-togethers.
The only thing that ties everyone together is the fact that only people who work for the company can attend the event.
Event Simulations for the Building of Virtual Teams 
A larger corporate event might include a virtual team-building event as one of its components. It is exactly the same as doing team building in person, with the exception that it takes place online.
The activities can be the same, including icebreakers, group fitness, and other activities.
The objective of these activities, which is to forge stronger links between members of the team, will remain the same, even though some of the activities will need to be redesigned to operate online.
One of the more forward-thinking applications for virtual events is as a platform for employment opportunities. Employees are allowed to interview potential new hires for available positions through the use of a virtual hiring event.
Because more and more businesses are becoming open to the concept of remote work, virtual hiring enables them to search for qualified candidates all over the world rather than limiting their search to those who live within commuting distance.
The practice of getting together online has also seen an uptick in demand. Friends and family members who no longer live in the same area can still get together for a drink and catch up over the internet, which makes it possible for geographically dispersed families to get back together, as well as for wedding parties to include people who are unable to attend the ceremony in person.
---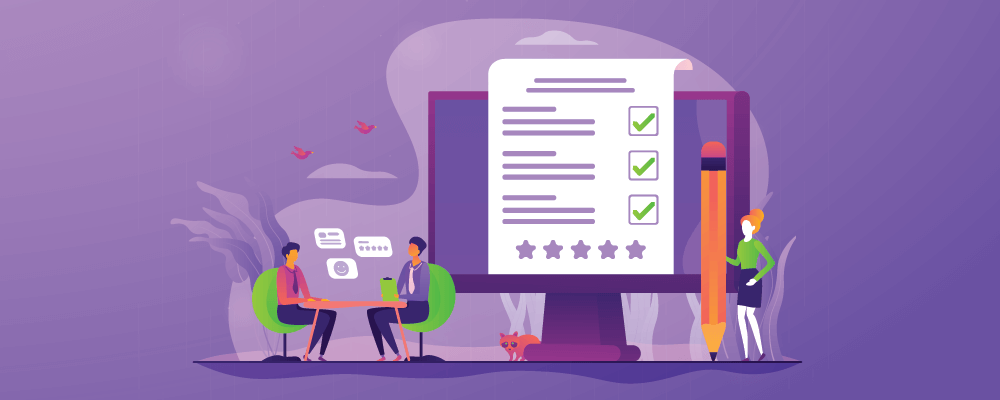 Checklist for the Planning of a Virtual Event
The planning of your first virtual event may feel overwhelming at first. Even if you have experience arranging events that take place in person, creating a virtual event is an altogether different animal; it requires you to take additional steps and give additional thought to several factors.
You may find it easier to keep yourself organized and motivated if you break it down into planning steps. Here we go with 4 steps to plan your Virtual Event.
Take into consideration your participation, your audience, and the structure of the event.
The first thing you need to do is make sure you don't forget about the person or people who are going to be watching the event: your audience.
Write out who you are holding this event for, the reasons why they should attend, and any other pertinent information about your audience that you can think of.
Putting all of this information down on paper makes it much simpler to choose the kind of event and the structure that you'll use, which is where the process of event planning starts.
There are many different kinds of events that you may hold electronically, and the types of events you choose to host will depend on the attendees as well as the aims and preferences they have.
Networking events (i.e. happy hours)
---
Make plans for the Sessions and the Content 
After you've worked out the logistics of how your event will be run, it's time to get down to the meat of the matter.
What kinds of things will be discussed at your event? What is your plan for approaching them? Take into consideration the structure of each session.
When do you plan to have the presenters give their presentations? When will those who are attending get the opportunity to ask questions? How will mingling with other people for business or pleasure play out?
Because you now get to go further into the topic that served as the impetus for your event in the first place, this phase of the event planning process is one of the most enjoyable parts.
During the planning phase, if more detail is provided, it is much simpler to establish reasonable expectations for those who will be attending as well as those who will be participating.
After you have a content strategy developed, you must convey this plan to all of the hosts and participants in the event.
---
Come to terms with the logistics
You are prepared to get down to business in terms of logistics. How do you plan to translate the concept of your virtual event into the real world? In the second phase, you will determine everything that you will require and start making plans to acquire it.
This involves, among other things, individuals (such as panelists or speakers) as well as technological components (such as web conferencing software).
Now is the time to make sure that all of your logistical issues have been resolved and to prepare yourself for a successful virtual event.
The following is a list of some of the important questions that you need to keep in mind:
How many people do you anticipate will show up?
Where are you going to host the event, and on what platform?
Is the number of attendees that you anticipate being able to be accommodated by your platform?
Is the structure of your event compatible with the platform you've chosen? (For example, are you need to be able to set up question-and-answer sessions or break-out rooms?)
How will you go about sending out invitations and managing responses to them?
If participation in your virtual event requires a fee, what methods of payment will you accept from attendees?
Will there be an interaction between the guests, the hosts, and the participants? If so, how exactly?
Have all of the panelists, presenters, and attendees been provided with the necessary technology and equipment?
Do you need to mail any equipment or other products to anyone who will be attending or participating?
What steps will you take if there are problems with the technology being used during the event?
---
Send out invitations and collect responses to the invitations 
After you have completed all of the preparations on the back end, you are ready to start inviting people to attend and collecting their RSVPs.
We strongly advise you to make use of an application designed specifically for event management to send out invitations and collect RSVPs if you are expecting more than a few people to attend your gathering.
During this stage, it is important to bear in mind the following additional details:
Be careful to acquire contact information from those who have already confirmed their attendance so that you can keep everyone informed of any last-minute adjustments.
Prepare participants for what to expect in terms of timings, essential technology and equipment, and anything else that they need to know in advance.
Make sure that your event's logistics can accommodate the newly estimated number of attendees as they continue to pour in.
After you have received all of the RSVPs for your virtual event, you are ready to host it!