The organizational paradigm is booming with the advent of new businesses around the world almost every other day. When we talk about companies transitioning to new technologies from a scalability point of view, one cannot deny the importance of tools and apps for startups.
To that effect, we have a handy list of different apps for startups and applications that businesses can use to expand, grow, and increase productivity tenfold.
Why do startups need tools to grow?
Most startups and small businesses are usually struggling their way through the heavy competition, tight budgets, and pacing through new markets. This reflects in their rather small IT teams and staff getting overburdened with multiple tasks and missing out on important things to grow. 
In these times, it is essential to have a little support of their own! Free tools can simply save your day! Yes free tools, a lot of startups can smarten up and look to upgrade their usual productivity and performance. All the tools are super easy to use and do not require any specialized training – the tools will assist you in managing critical tasks, yet the operations are quite complex. Tools have user-friendly GUIs that guide you to perform everyday IT tasks efficiently.
So, let's dive into it. Read on…
17 Applications and Tools for Startups
Here is a list of tools and apps for startups that we are going to highlight in this post.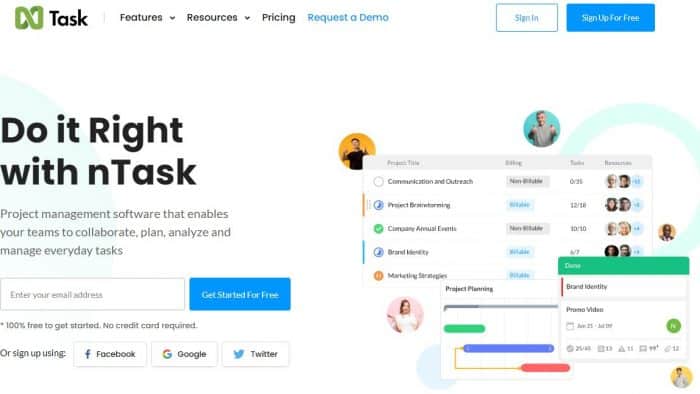 First of all, a startup always needs project management software to enable risk mitigation & handling, task management, time scheduling, etc. For such activities, these companies require a robust tool that centralizes everything without causing the users to switch back n' forth between different applications.
This is where nTask comes in; it's one of the best tools for startups looking to grow fast.
nTask is an incredible task management and time management tool that helps project managers and project development teams alike in their daily professional activities.
And trust me, time management and project management are very important features that you need as a business that is just starting out because you need to find your center and when you do that, the rest is going to be easy.
Also, the application provides features like risk management and meeting management, that help in weeding out the scope creeps and the risks associated with your newly founded business, and also manage all of the meetings that you have with your team members and the stakeholders.
Pricing:
Manage your startup all in one place

Create tasks, meetings, projects, timesheets, and boards. Sign up today!
2. Clarity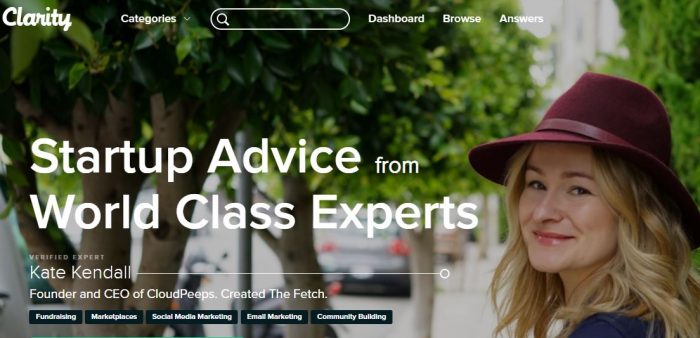 The next name on our list of tools and apps for startups is Clarity.
In the ever-changing market of today, it doesn't matter that you have just started your business or if you are a seasoned veteran; everybody needs advice at some point in their professional journey. That's where Clarity comes in.
The application is the place where you receive valuable pieces of advice from many different industry experts that are working in various branches of the paradigm.
This advice and the overall connection help you to stay connected with many different experts around the globe and also helps you to sharpen your focus and think differently about your business strategies to generate more value.
Pricing:
You can use the service for as low as $1/minute on phone calls with the experts
3. Mindmeister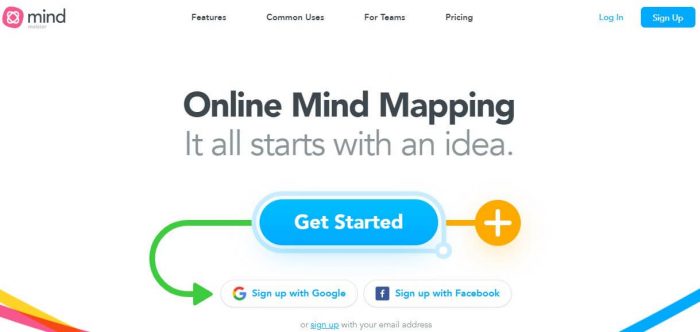 Mindmeister tool for startups is an incredible mind-mapping solution for your brainstorming sessions to generate more ideas to grow your business.
The application also helps you to collaborate and communicate with your team members, allowing you to turn your mind maps into amazing workable slideshows.
Pricing:
The basic plan of the application is free but if you want to purchase a subscription that has some incredible features to facilitate you and your team, then you need to pay $4.99
4. Nuclino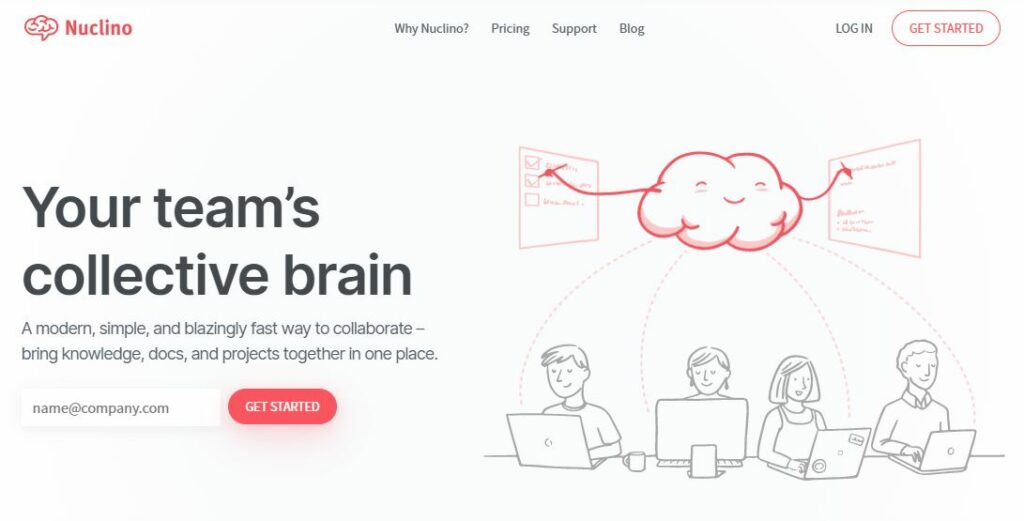 Nuclino is a modern, simple, and blazingly fast collaboration tool for startups. Inspired by the idea of a collective brain, it allows teams to bring all their work together in one place. You can use it to build a team knowledge base, collaborate on documents in real-time, manage your projects and tasks, onboard new employees, and more, replacing multiple other tools.
Nuclino is lightweight and optimized for the needs of startups and smaller teams. It focuses on the essential features and works out of the box, with virtually no learning curve. It's a great way to work together as a team, without the chaos of files and folders, context switching, or silos.
Pricing:
Basic free plan
Paid subscriptions start from $5 per user, per month
5. Just In Mind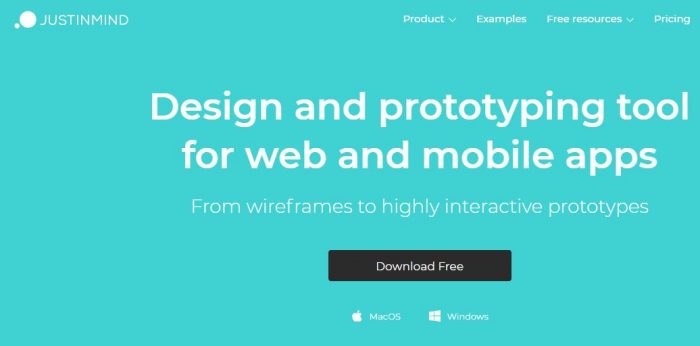 If you are a brand-new business owner looking for an incredible prototyping solution for all of your web and mobile applications then you need Just In Mind. The application has fully interactive prototypes that can bring life to all of the static designs that you have sitting in your library just waiting to shine.
Pricing:
The application's Professional subscription is available to purchase at $19/per month
6. Product Hunt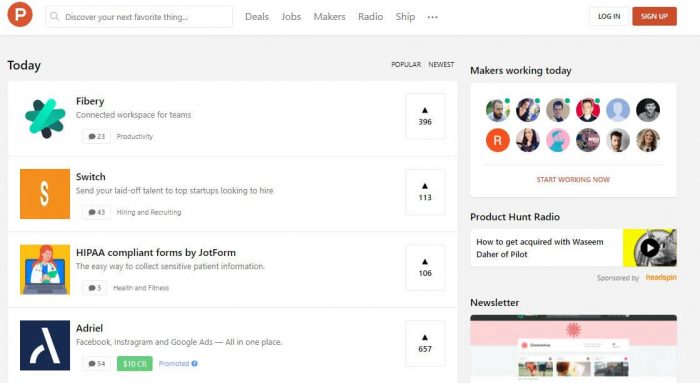 If you are a startup and you need to set the stage for your application to shine from day one, then Product Hunt is the platform for you. For context, the reason we referred to Product Hunt as a "platform" is that it's more of a centralized hub for all things tech.
As one of the best tools for startups, Product Hunt showcases different tools and software on a daily basis, and its audience is an interested crowd of tech-savvy geeks. So, your product is going to get the publicity it needs, pretty well here.
Pricing:
You can signup on the platform for free and showcase your product, but that publicity is going to cost you some pennies in the long run, so be ready for that.
7. Press Kite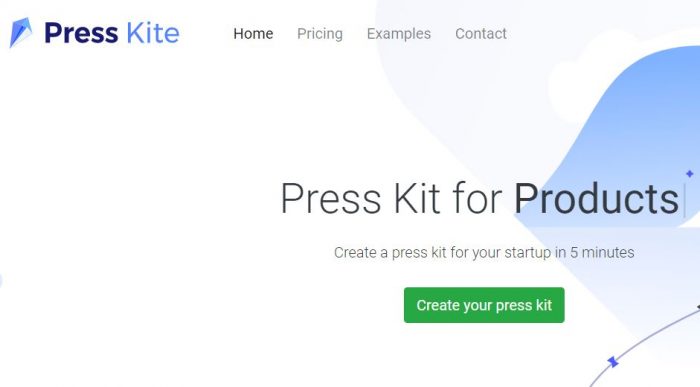 We see every day in the organizational paradigm that some of the most amazing startups which are creating quite a buzz in the market have no press kit for their business to provide to the journalists and as a result, that buzz dies down pretty quickly.
If you are in that position then you need Press Kite. The application helps you to send your press kit to your desired journalists so that you can enjoy the much-needed press coverage to enhance your business outreach.
Pricing:
The application has 3 different price plans and the starting price is $9.
8. Hootsuite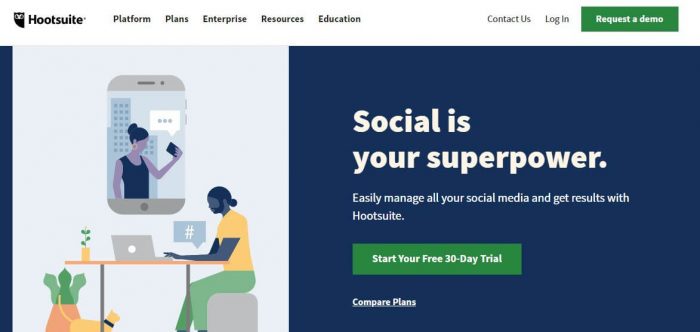 Moving on with our list of tools for startups, Hootsuite comes off as a social media marketing tool that has an easy UI and an affordable price plan. In return, you can grow your online business without draining your budget pool dry.
The application also helps you to measure your ROI on all of your social media outreach campaigns and marketing ads, so that you can track how much money you are spending against the value you are receiving from that money being spent.
Pricing:
The paid pricing of Hootsuite for your startup starts at $19/month.
9. Google Analytics

Google Analytics is an incredible online tool that helps you to track the online traffic that is coming to your website or your online platforms on a daily basis.
The application also helps you to track the strategies that are working or not, resulting in your money being spent on the right things that are actually going to make you money.
Pricing:
The service is free if your online presence doesn't exceed 5 million impressions per month.
10. SquadHelp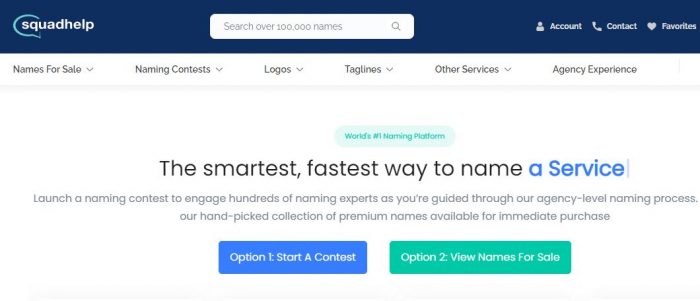 Starting a business is hard and one of the things that make that journey arduous is naming your business. If you are also suffering from that, then you need SquadHelp.
The application helps you to name your business and also helps you to name your service or product you are providing, and also the books that you are writing or an app that you are developing.
Pricing:
The application is currently priced at $199/contest.
11. Balsamiq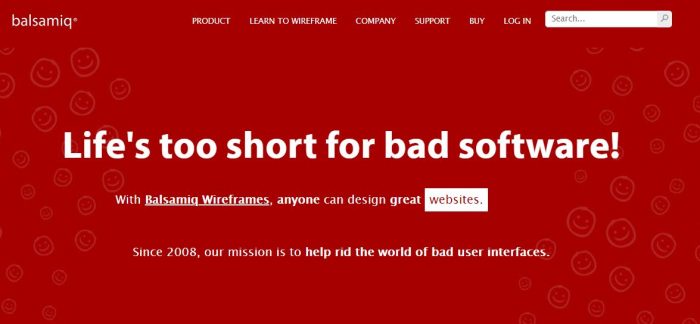 Balsamiq is a great tool to have if you need to get rid of bad user interfaces from your overall project or product. The application also helps you to build different websites and software that are intuitive and easy to use.
Pricing:
The application has different price plans but the most affordable one is priced at $9/month
12. Sender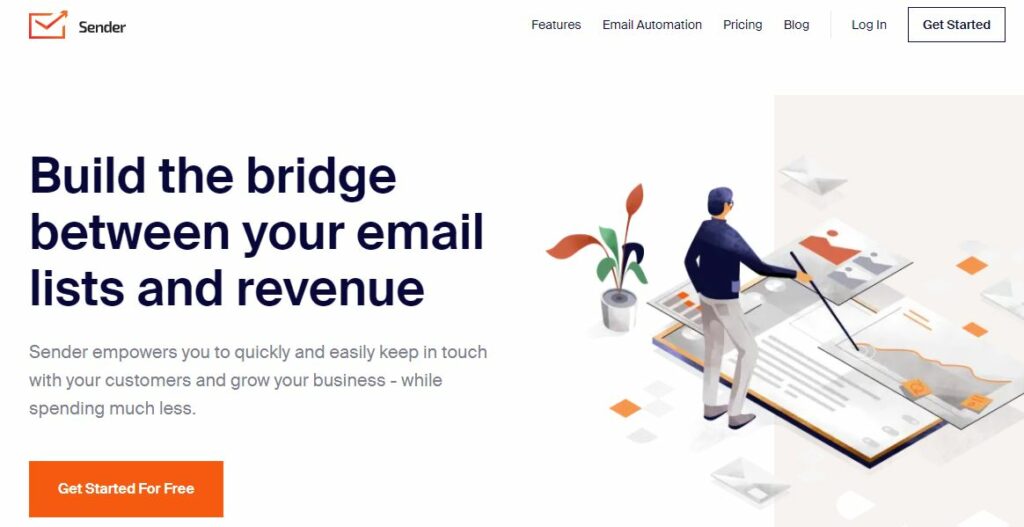 Sender is your go-to platform if you're just starting with email marketing and want an affordable tool that'll help you attract leads and engage your customers. 
However, don't be fooled by its price, as although it's one of the most affordable email marketing tools, it is trusted by 170,000+ successful businesses worldwide because not only it doesn't cost a fortune but it's super powerful and has everything you need for successful email marketing. Its Free Forever plan has all the features you need to launch a successful email campaign at no cost.
The platform has an easy-to-use drag-and-drop editor that enables you to design emails without a hassle. And if you're short on time, you can just pick a premade template from its massive library and create stunning newsletters. It also lets you easily collect leads with popups & forms.
Sender also offers email & SMS automation, smart segmentation, personalization, and many more features for successful email marketing.
Pricing:
Free Forever plan for up to 2,500 subscribers
Standard: $8 per month for up to 30,000 emails
Professional: $35 per month for up to 60,000 emails
Enterprise: Custom pricing
13. Beta List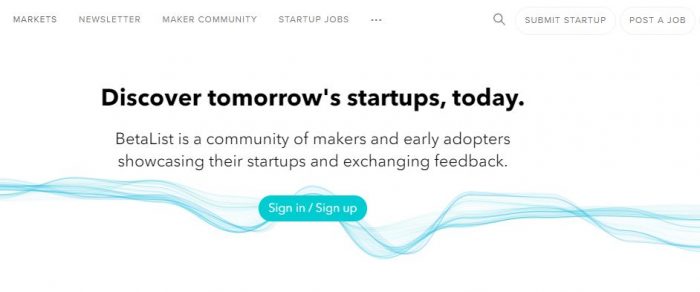 Beta List is a pre-launch system that helps you and your start-up business to reach the glory it deserves. The application helps your business to gain the traction it needs to shine in this ever-changing market.
Pricing:
The paid pricing of Beta List starts at $129.
14. Cloudways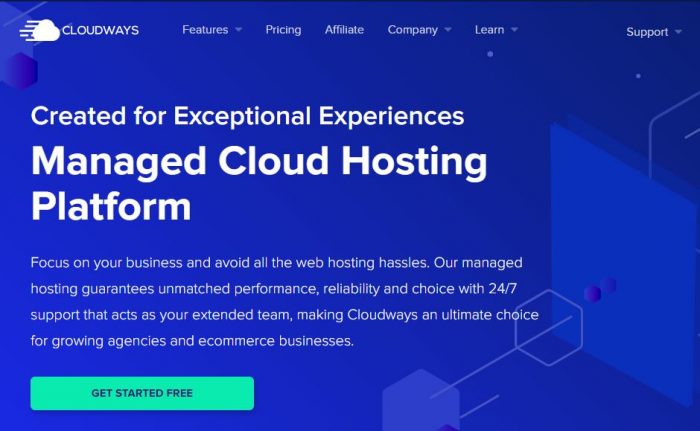 Cloudways is a managed cloud hosting platform that helps your business to gain substantial growth in the overall market and also lets you take care of your website hosting needs.
Pricing:
The application can be yours for as low as $10/month.
15. MailChimp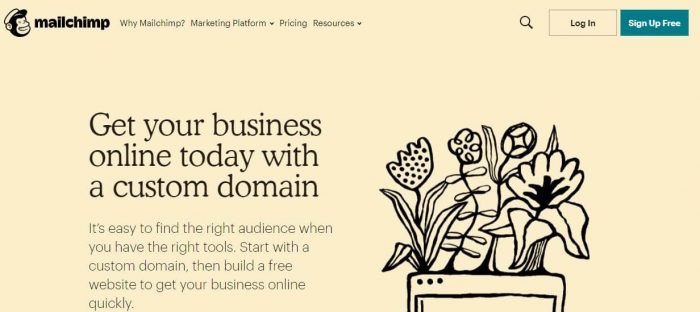 MailChimp is a favorite when it comes to digital marketing. Don't believe us? Just remember that the application was used to send over 205 billion emails in a single day in 2015. That says a lot.
This is also why it is a highly recommended tool for startups that need to send thousands of emails a day to increase the outreach of their business.
Pricing:
The paid pricing of MailChimp starts at $9.99/month.
16. Brand24

Brand24 is a media monitoring tool that helps companies of all sizes to identify and analyze online conversations about their brands and competitors. It collects all publicly available mentions about your service in real-time across a wide variety of sources, including social media platforms forums, podcasts, and more.
This tool lets you get customer insights, engage communities, identify sales leads, improve social customer care, reach out to influencers, and monitor competition.
Pricing:
14 days free trial
Plus $49
Premium $99
Business $149
Max $249
17. Fyle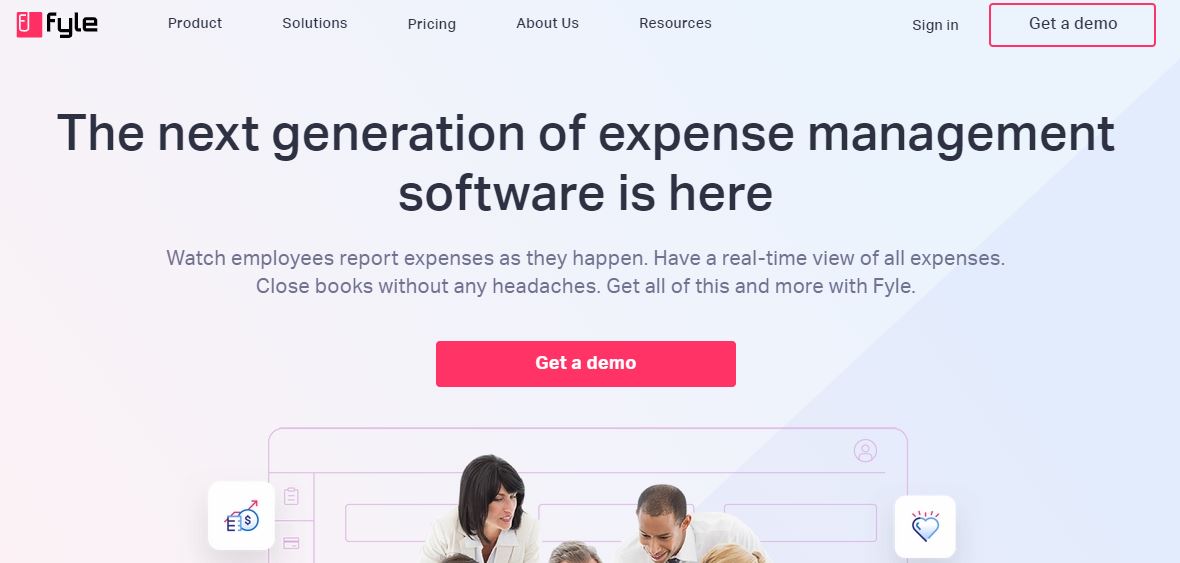 Fyle is the tool you need if you want to have complete control over your business expenses. The application has helped organizations reduce their reimbursement cycles from around two months to just under 20 days while also creating and implementing 80+ custom expense policies.
Fyle lets Finance teams access company-wide spending information across departments, projects, and budgets within a single dashboard. It's highly recommended for startups looking to grow and scale, as it helps them leverage their financial data to back business decisions.
Pricing:
Standard:

$4.99

per active user/ month billed annually

Business:

$8.99

per active user/month billed annually

Enterprise: Custom pricing
Conclusion
It is quite true that the first step always remains the toughest. The ideation phase remains crucial but once you know the industry you wish to work with, and the type of product that you are going to sell, the vision gets clearer. With the help and assistance of the right tools, you will have a clearer direction of how to proceed further with the startup.
These were our top picks for the best tools for startups that you can use to grow your up-and-coming business. If you think that we didn't mention an important application in the article, then do let us know and we will check it out asap.
---
More Blogs You May Like: