Content marketing is the new norm.
Instant internet connectivity and 24/7 online presence gave way to a new dimension of marketing-content marketing. Emphasis on this stream of marketing has risen exponentially in recent years.
One of the reasons companies have slowly started adapting content marketing strategies is the value it offers at considerably low prices, especially when compared with regular marketing tactics.
It has been reported that content marketing costs 62% less than outbound marketing, but generates three 3x more leads. Also, content marketing has 6 times higher conversion rate.
The ever-increasing figures have prompted companies to develop their content marketing projects to appeal to a larger audience. 90% of organizations are now using content for marketing purposes. 86% of companies employ content marketing strategists to plan projects that generate leads.
Benefits of Content Marketing:
Content marketing generates more revenue for companies. Some of the benefits it brings to the table include:
Helps to create brand awareness
Develops customer loyalty
Makes your brand more visible to audiences
Helps build credibility
Effective in lead generation
Attracts more traffic to your site
Low costing
More profitability
The above-listed benefits are reasons enough to compel companies to adopt the marketing realm. More and more companies have already started rolling out content to retain their previous customers and attract more. From large multinational corporations to small start-ups, people have realized the reality of "Content is king".
Content Marketing-Planning and Tools
While more and more people join the party, it is becoming increasingly challenging to roll out effective strategies that work. The most demanding part of content writing is planning. Meticulous planning can help you significantly lower the risk rates and increase profitability.
Once you are done with planning, the next step is the generation of the content. Now, doing that can be pretty tricky because your job is not limited to the production of the content, you have to market the content too.
The content should be optimized for search engines, promoted through social media platforms, grammatically sound, edited to perfection, and should be free of any and every glitch.
Keeping an eye on every aspect of content can be physically and mentally taxing. Fortunately, there are tons of content marketing management tools you can employ to make things easier for you.
In this article, we have compiled a list of 8 different types of management tools used in content marketing. You can read through this article and understand the basics of each tool and what it does.
Let dive right into it!
Top 8 Management Tools for Content Marketing Projects
We have listed the top tools for content marketing projects in each category.
1. Management tools
Content marketing management is not the work of a single person but often requires a whole team of individuals with specific skillsets. While working with these team members, how can you effectively manage work and make sure that tasks are completed on time? This is where project management tools come in.
Project management tools are specifically designed to help you manage your projects efficiently. They offer a wide variety of features, allowing you to strategize your workflow, track your progress and keep an eye on potential issues.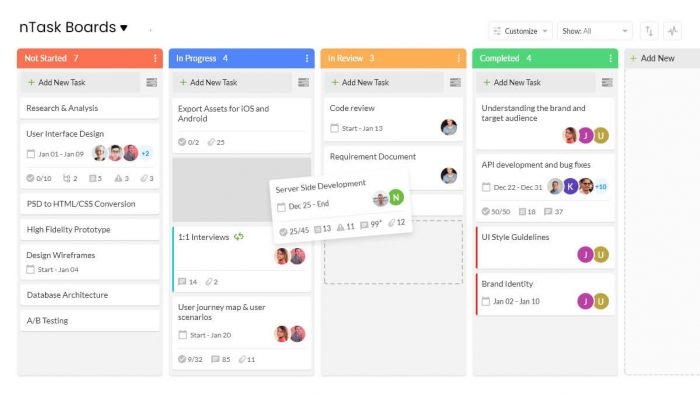 nTask is an efficient project management tool known for its featureful management modules and efficiency in improving productivity.
The tool is armed with 7 management modules including task management, project management, team management, meeting management, risk management, etc.
nTask allows you to divide your project into smaller tasks with set deadlines. You can assign these tasks to specific resources and gauge their performance with visual tools such as Kanban boards and Gantt charts. You can also manage your budget and finances with the tool.
In addition, the tool helps identify potential threats that may hinder the work progress so that you can resolve them immediately. nTask is a great way of improving the work efficiency of your content marketing team.
Try the best free content management platform

Manage content teams, tasks, meetings, and documents in single app. Sign up now!
2. Content ideas tools
How can you generate unique ideas when "Everything has already been done before"? How can you stay relevant in modern times? You might think that creating new content is a difficult feat.
Well, that is true to some extent but creating new content is not impossible. This is where, you can employ the use of content idea tools- tools that can help you generate unique ideas and guide you about the latest trends in the market.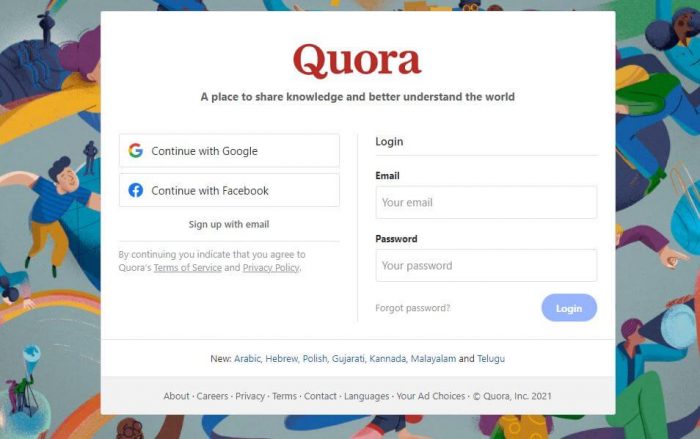 How can you get insights into the demands of the customers? Simple, ask them yourself. Quora is one such app that allows you to ask questions yourself. It is a popular question-answer site where people discuss a wide variety of topics in great detail.
Quora is a great place to gain and share knowledge. You can ask questions to get insight into the needs of the customers or browse detailed questions to get an idea of the same.
3. Content Research
No matter whether it's a startup or a large corporation, you must conduct thorough research before you put out your content for the people.
Research allows you to understand the dynamics of your niche, the potential competitors in the field, and areas that you can target. With proper research, you can also identify the latest trends in the market and what appeals to the masses.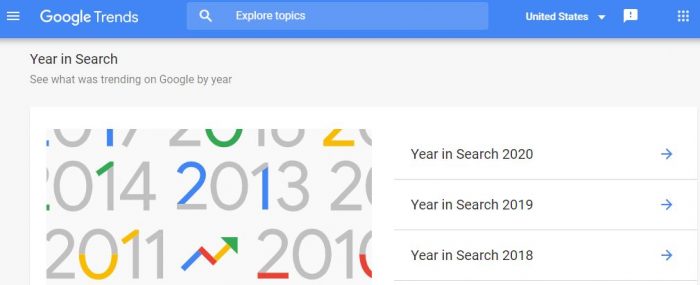 Google trends can be a really helpful tool in finding researching new content ideas for your brand. It helps you search relevant trends, the most up and coming stories, news, etc. these insights will help you gather data and plan content that is not unique but attractive as well.
With Google trends, you can easily identify people's perception and their interest in certain things. By gauging the data, you can come up with ideas that appeal to people and are trending among the masses. The content created with such deep research will generate more leads hence increasing the profitability of the company.
4. Collaboration and Communication
While working as a content marketing team, you do not just have to complete your tasks and create an article or two every day. You must collaborate and communicate with all the members of the team to create content that attracts users.
Effective collaboration and communication are the keys to success. By communicating with your team, you will be bringing more creativity to the table. Also, communication is a great way of keeping up with the progress of your project and keeping an eye on the performance of each individual.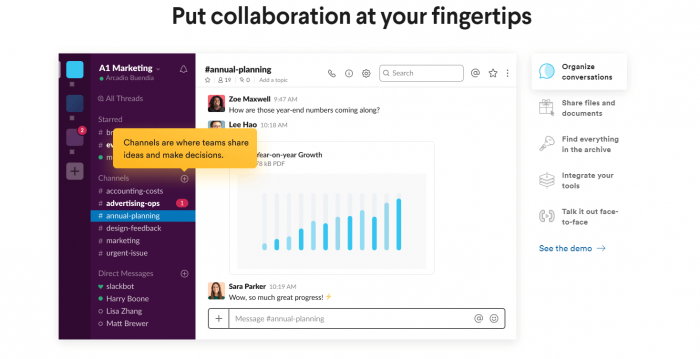 Slack is the most popular tool when it comes to communication and collaboration. The app is used by over 12 million active users daily. The popularity of the app has also increased due to the work-from-home policy.
Slack smoothens communication by offering real-time video and audio calling features, chatting, direct messages, group chats, and much more. The app is widely used in business communities for seamless communication between teams and team members.
Check out more apps like Slack:
The 15 Best Free Slack Alternatives for Effective Project Management
5. Search Engine Optimization
Another important thing to take note of during content generation is search engine optimization. While writing is of primary importance, making sure that your content ranks well on Google is also of concern.
Your content will produce results if and when it is search engine optimized. SEO makes sure that your content shows up on the first page of search engines and is visible to users.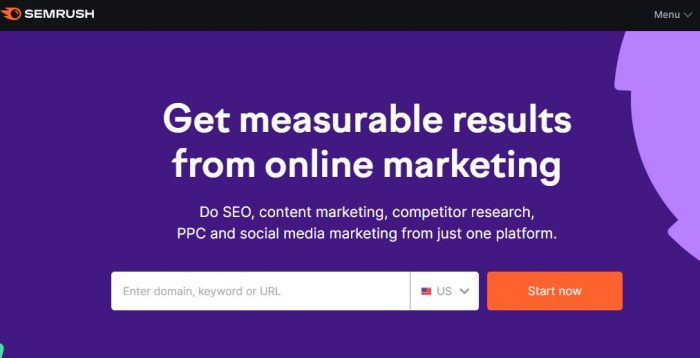 SEMrush is the most efficient tool for SEO. It is widely used by professionals to generate insights into popular keywords, backlink opportunities, competitor's content strategy, and much more.
SEMrush is a feature-rich tool with which you can generate more traffic, attract backlinks and stand out from the rest.
6. Content editing tools
Creating content is cool and fun but you also have to make sure that the content you produce is perfect, with no errors whatsoever. Editing tools help you identify mistakes and suggest solutions so that you can improve your work.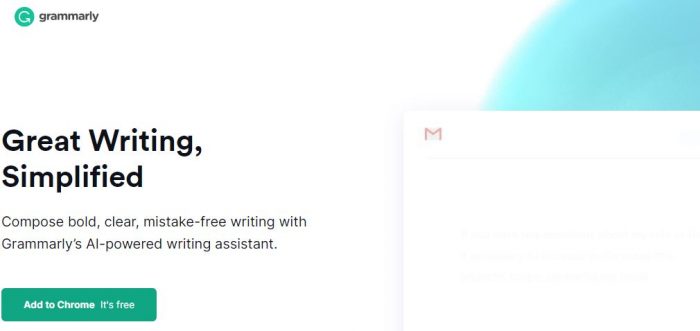 Grammarly is one of the most used content editing apps, with over 6.9 million daily active users. Grammarly is, basically, a grammar checking tool that detects grammatical errors, and makes sure that your content is understandable.
Grammarly takes various variables into account to analyze your content and then suggests changes accordingly.
7. Analytics
How can you identify if your site is performing well or if it is generating leads? Content analytics answer this question for you.
Content analytic tools can help you see the performance of your content. With the data, you can identify what type of content is performing well and what isn't. With the knowledge in mind, you can create content that generates more leads and is more profitable.

Google Analytics allows marketers to analyze website data, With this tool, you can measure:
Website traffic
Visitor demographics
Impact of social media on traffic
Conversion rates
Age views
Bouncer rate
Average session duration
The data helps you identify which type of content is the most profitable. With the information in hand, you can improve your content strategies for better working.
8. Images and Graphics
If you publish content with no accompaniments, people will not find it attractive enough to read. Visuals play an important role in attracting users to your site.
Adding images, videos, charts, graphs, etc. can significantly increase your user count. It is also a great way of condensing your content into a smaller portion.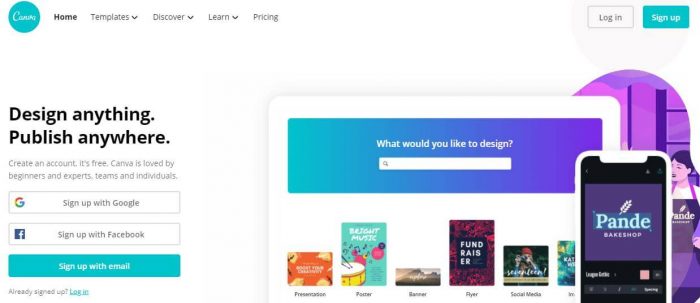 Canva is an image creation tool with which you can create high-quality images for your site. The tool is surprisingly easy to use. It also contains a library of stock photos and templates to help you create graphics quickly.
With Canva, you can not only create images but also, flyers, posters, presentations, etc.
Conclusion
Here you go. This is the list of some of the best tools that can help you create and optimize your content for better reach.
Is there any tool that we missed or a tool you would like to add? Let us know by email at fwilson@ntaskmanager.com