Collaborating on a project is a challenging task that can be made easier with the use of the right online tools.
As the world becomes increasingly competitive, it's essential for businesses to work together as a team and collaborate on a project or any other activity that they are working on.
If you're looking for ways to increase productivity and collaboration within your organization, check out these five online tools that can help.
From chatrooms to file-sharing platforms, these tools make it easy for team members to get their work done without ever having to leave their desks.
So why wait? Jump on in and start collaborating today!
What is project collaboration?
A project collaboration is a collaborative effort between two or more people to complete a common task. It can be anything from team-building exercises to working on an assignment together.
The key is that everyone involved feels like they are contributing positively to the project, and they all have a shared interest in completing it successfully.
The key difference between a project collaboration and other types of team-building activities is that the focus is placed on collaboratively working towards a specific goal. This means that everyone involved has to put in the effort if they want their contribution to be effective.
Project collaborations can help improve communication skills, teamwork abilities, problem-solving skills, and creativity.
They are also ideal for promoting cohesion within an organization since everyone will be working towards the same goals together at some point or another!
Why collaborate on projects?
Collaborating on projects can be a great way to work together, learn new things, and build trust. It also allows you to share unique skills and knowledge with others, which can lead to smarter decisions and improved outcomes.
There are several benefits to collaborating, including:
Reduced stress levels – When we collaborate, we take some of the pressure off ourselves. We no longer have to worry about individual achievements or failures, which lowers stress levels overall. This allows us to focus on the task at hand and get more done in a shorter amount of time.
Greater efficiency – When everyone is working towards the same goal, it's easier to move forward quickly and reach deadlines without bogging down in petty disputes or disagreements. In short, collaboration leads to improved productivity!
Better quality products – As team members share their knowledge and experience with each other, they're able to create better products faster than if they worked alone.
Not only do these products typically meet customer expectations a higher percentage of the time (due to increased reliability), but team members also develop stronger ties that help them when times get tough outside of work too!
5 Best Online Tools to Collaborate on a Project as a Team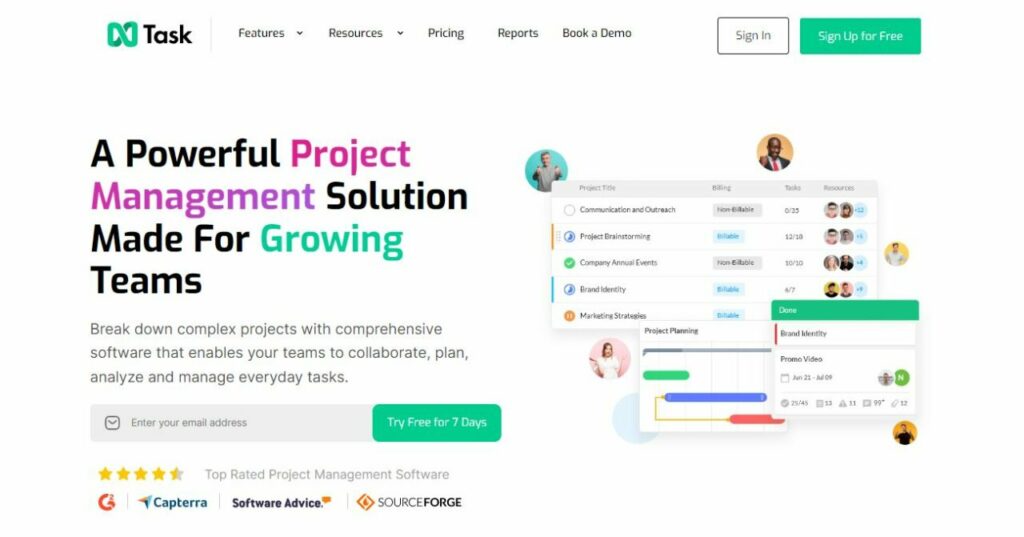 nTask is a task management software that can help you better manage your day-to-day tasks. It offers an intuitive interface and features like automatic tracking of time spent on tasks, priority sorting, and Collaborative Task Management (CTM).
nTask also has a variety of plugins available that allow you to customize the program to fit your individual needs.
There are several reasons why nTask could be a helpful tool for you. First, it helps you track the time spent on each task and provides detailed reports detailing how much time was allocated to each activity.
This information can help you better allocate your resources and plan future activities accordingly.
Second, Collaborative Task Management allows multiple people to work on the same project simultaneously without conflict or interference.
This feature can be especially useful when working with teams or collaborating with others outside of your normal office environment.
Finally, ntask is easy to use – even if you don't have any previous experience managing tasks manually! With just a few simple clicks, you can get started using this program today.
2. Monday.com

Monday.com is a website that focuses on helping busy people manage their time more effectively. The site offers tips, advice, and tools to help users streamline their day-to-day lives and achieve the goals they set for themselves.
Monday.com is packed with information and resources designed to help users maximize their productivity.
On the homepage, you can access articles about how to make the most of your morning routine, learn how to stay organized during busy periods, and improve your focus throughout the day.
There are also sections dedicated to meal planning, working-from-home strategies, social media management tips, and time-saving work hacks, as well as more general topics such as stress relief and fitness motivation.
The Monday website has everything you need to get organised in one place – from practical tips on time management to expert advice on various aspects of life.
3. Notion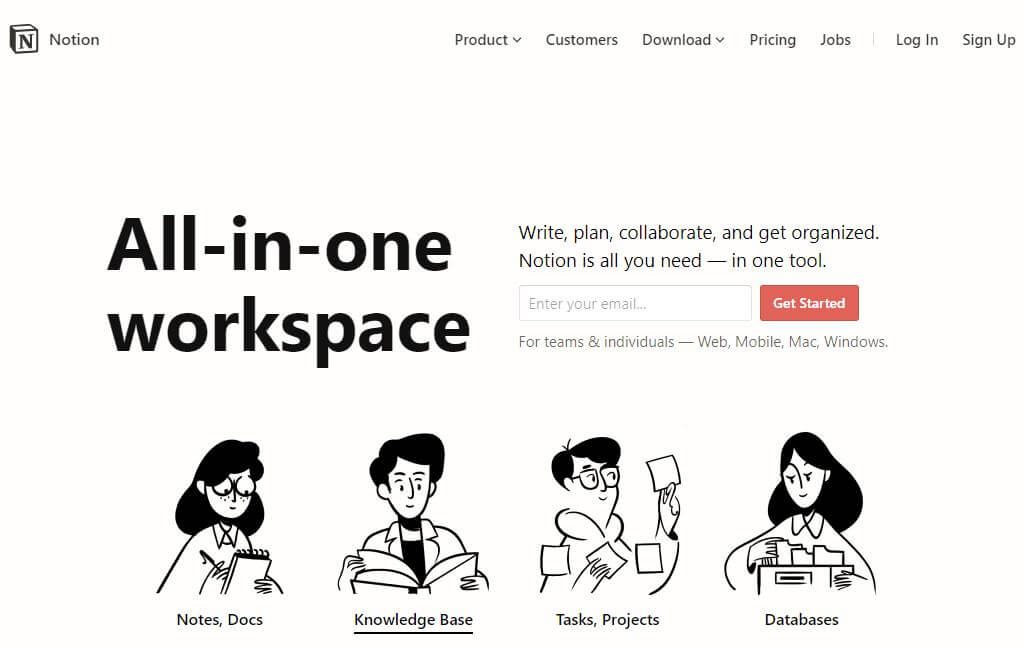 The notion app is a team collaboration platform that allows businesses to easily share files, ideas, and projects with their employees. It also helps managers track employee productivity and engagement.
The notion app consists of two main parts: the file system and the messaging system. Files stored in the file system can be accessed by any user on the platform, while messages sent through the messaging system are private between sender and recipient.
It makes communication easier for employees by making all of their project materials available on one easy-to-use platform.
In addition to being helpful for business purposes, this application can also be used as a tool for training new employees or keeping old ones updated on changes within the company.
4. ClickUp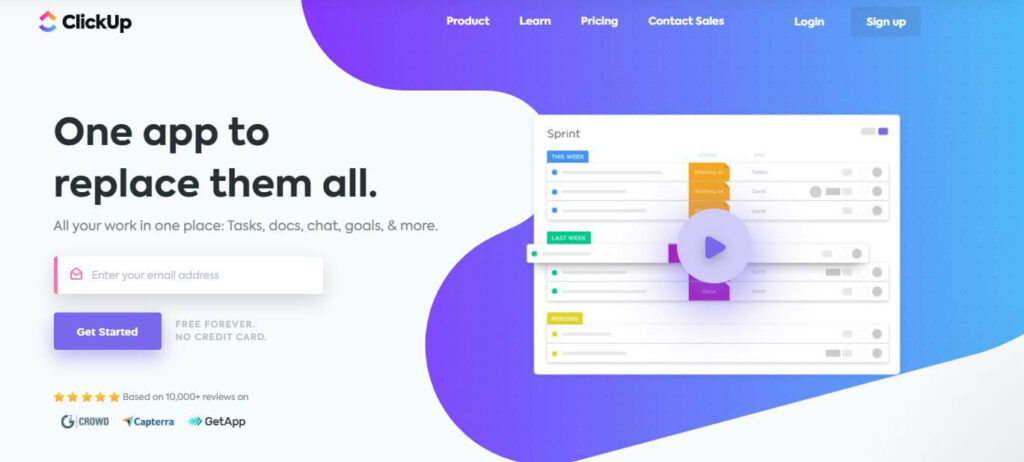 ClickUp is the perfect tool for team collaboration. With ClickUp, you can easily manage projects, share files and documents, and keep everyone on track. Plus, it's free to use.
Using ClickUp is simple – you create a project, add your team members, and start working on the project together. Your teammates can edit your project files directly without ever leaving ClickUp.
You can also use ClickUp to chat with other members of your team while you're working on the project or get feedback from them instantly. You can even password-protect individual projects so only those authorized users can view them.
Overall, ClickUp is an excellent tool for teamwork – it makes sharing information easy and secure, and it provides instant feedback so everyone knows what's going on in the project at all times
5. Airtable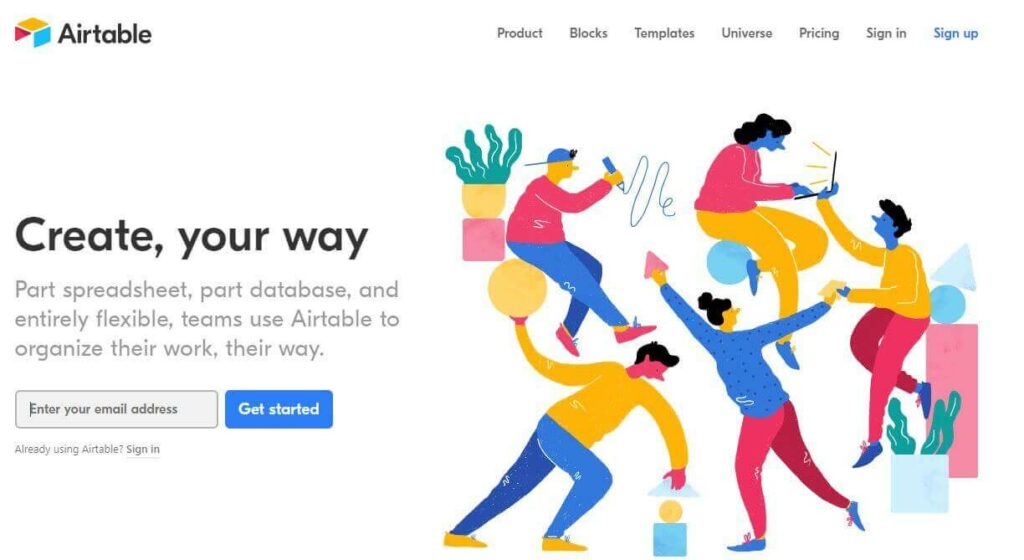 Airtable is a cloud-based spreadsheet application that teams can use to manage and collaborate on data. Airtable allows users to create, edit, and share spreadsheets with others in real-time.
It also has powerful features for collaboration, including revision tracking and chat Bots that allow team members to communicate without having to leave the spreadsheet.
3 Ways nTask facilitates effective collaboration
Setting up ground rules for the collaboration project
When working on a collaboration project, it is important to have clear ground rules in place. This will help create an environment where everyone can work collaboratively and feel confident that their contributions are being valued.
Everyone involved in the collaboration project should have an equal share of voice and responsibility.
No one person is going to be able to make all of the decisions by themselves, so it's important that everyone agrees on what needs to be done and who is responsible for doing it.
Managing communication in the collaboration project
The first and most important step for you is to improve how you and your team interact. Proper project communication serves as the glue that ties a project team together and can make or break your project.
For good team collaboration in a company, communication is most important.
Dealing with conflicts in the collaboration project
Conflicts can happen in any type of collaboration project, but they are usually more likely to occur during early stages of a partnership when team members are unfamiliar with each other's work. When conflicts arise, it's important to take a step back and try to figure out what the root cause is. This will help you prevent future clashes from happening and ensure that everyone involved in the project remains productive.
Conclusion
It is no secret that good teamwork can make or break a project. With the right tools, it becomes easier to collaborate and reach your goals faster.
To save time and make life more convenient, here are some of the tools we have listed above that can be used to create a great experience for your team when it comes to collaborating on this project. Just choose the one you like and get started.
The sky's the limit as far as creativity is concerned, so just add your ideas about what works best in this list and be prepared to witness a major improvement in everyone's work ethic.