With project management software becoming increasingly complex and demanding, more and more businesses are turning to Gantt charts as their go-to solution. Gantt charts are a staple in project management software.
Used by professionals who understand the importance of planning, scheduling, and managing complex projects with ease, Gantt charts are the go-to tool for ensuring productivity.
The growing demand for Gantt chart software has led to the development of several tools that offer advanced solutions with high-quality features.
Among the many options available on the internet, TeamGantt is probably the most popular one. However, as with all software, there are certain limitations to using TeamGantt that you should be aware of.
In this blog post, we will be highlighting the seven best TeamGantt alternatives in 2023. From free software to paid software, there's something for everyone on this list.
So whether you're looking for a project management solution that's free to use or one that's more premium-level, make sure to check it out!
TeamGantt is a free online tool that makes it easy to create and share Gantt charts online. It allows you to assign specific dates and deadlines to each task, which then helps in managing resources efficiently.
Additionally, it provides visualization tools that allow you to see the progress of your projects at a glance.
It allows managers to plan work schedules, track progress and resource utilization, create timelines and Gantt charts, share projects with team members, and more.
This tool can be extremely helpful for companies of all sizes who are looking to optimize their workflow and maximize efficiency.
TeamGantt is widely used in the tech industry because it offers flexibility while still providing accurate timelines. Additionally, it integrates well with other business tools like project management software or ERP systems.
As a result, TeamGantt can help you save time by automating tedious tasks and making better use of your staff's skill set.
How Does it Work?
TeamGantt streamlines the process of managing and tracking projects. The tool helps to keep track of who is working on what, when they began working, how much progress has been made, and more.
It incorporates features like customizable columns, a drag-and-drop interface, due dates, alerts for when tasks are completed or overdue, as well as chat support so teammates can help each other out.
TeamGantt also has a Kanban feature that helps teams track the progress of tasks in an automated way by displaying cards depicting how many tasks should be done at any given point in time.
The tool encourages team collaboration because everyone knows what needs to be done and when it needs to be done. In addition, TeamGantt enables users to add photos and videos of their projects for easy reference.
Also, it provides visibility into budgets and timelines so that all stakeholders are aware of what needs to be done in order to meet deadlines.
Limitations of Using TeamGantt
There are certain limitations to using TeamGantt that should be taken into account when planning your project.
TeamGantt was not designed specifically for agile development methodologies such as Scrum or Kanban. Therefore, it may not work well with those processes.
Additionally, the visual representation of task assignments in TeamGantt can be difficult to understand and navigate. This makes it challenging to identify potential conflicts or issues early on in a project cycle..
As with any software, team members must be comfortable using it and be able to adapt to its limitations. If team members are unable to do this, then TeamGantt may not be the best solution for them.
Overall, while Team Gantt has some powerful features that can help organize and manage complex projects, however, it's important to consider whether these capabilities fit your specific needs before implementing them into your organization.
Top 6 Teamgantt Alternatives in 2023
If you're looking for a more efficient workflow, there are many great team management alternatives available in 2023. Some of the best include project management software like nTask, Asana, Trello, and Basecamp.
These tools allow you to manage projects in multiple stages of development, as well as track task progress and goals. Another great option is goal-setting software like MeisterTask, which helps you achieve your goals faster than with traditional time-tracking methods.
So which team management tool should you choose? The answer isn't clear- it depends on your specific needs and preferences. However, one thing is for sure – there are great options out there for you!
In this article, we will explore seven top TeamGantt alternatives in 2023. Let's get started!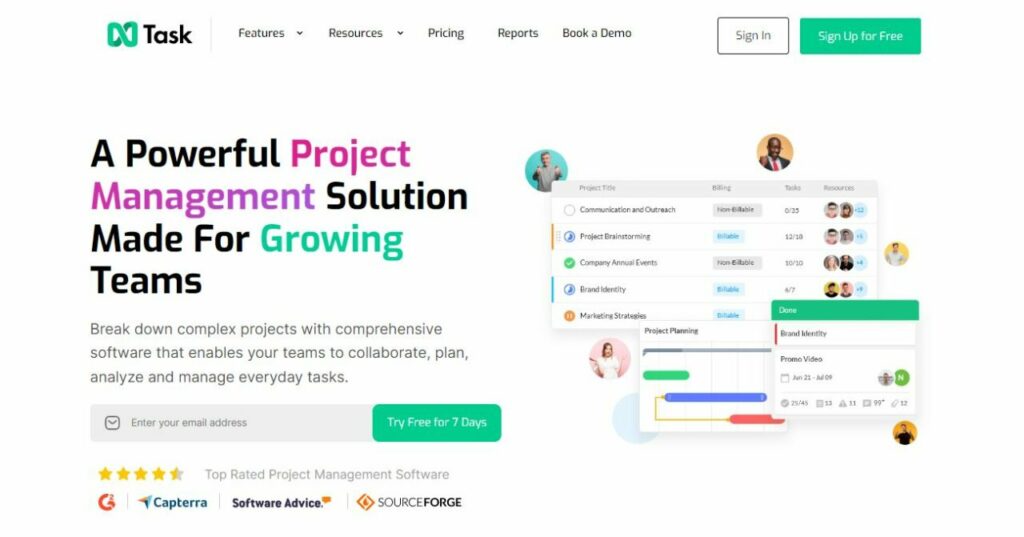 If you're looking for a software that can help manage your project timeline and tasks, look no further than NTask. This versatile tool is perfect for both small and large projects and can be customized to your preferences.
nTask offers features such as project management, time tracking, task mapping, and inboxes for notification of completed goals. Plus, it's easy to use from any device – making it great for tracking deadlines, task progress reports, etc.
Additionally, nTask integrates with popular work-related applications like Gmail, Outlook Calendar, Salesforce CRM, Slack channels, etc., so you can easily keep track of your team's progress without having to switch between different screens or apps.
There are a number of other benefits associated with using nTask including improved communication skills among employees and decreased workloads due to better coordination between departments.
So if you're looking for an effective tool that will help streamline your business processes and make life easier on yourself and your team members then check out nTask!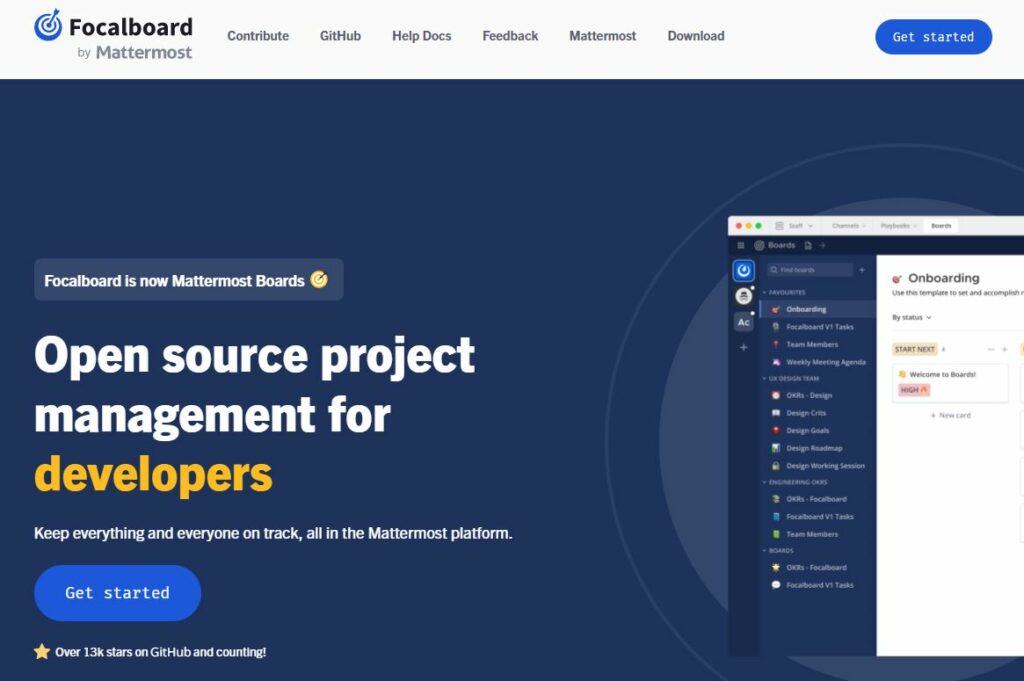 Focalboard is an open-source alternative to tools like Asana, Trello, and Notion.
Available as a stand-alone application or integrated into the Mattermost platform, Focalboard helps developers stay aligned to complete tasks, reach milestones, and achieve their goals.
If you're a business that's always struggling to keep on top of deadlines and tasks, then Focalboard is the project management tool for you!
This software provides an overview of all your tasks, helps manage dependencies between them, and can be customized according to your specific needs.
In addition to being perfect for businesses with a lot going on at once, it's also great for teams working remotely or in the field – as it allows you to access project data even when there are no internet connections available.
Focalboard eliminates unnecessary overhead by providing a single window where all teams can share updates on a project in one place. It also makes collaboration easier by allowing projects to be organized into boards for ease of navigation and communication.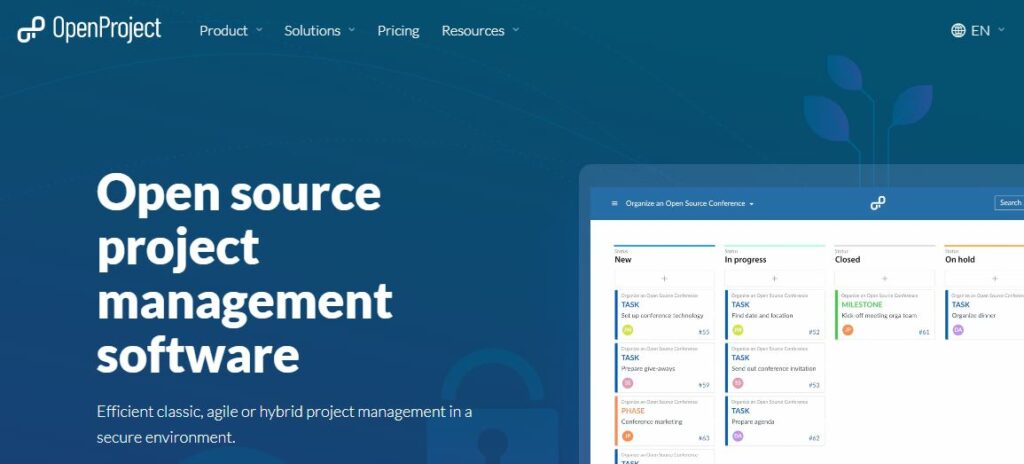 OpenProject is a software development platform that enables developers to manage and collaborate on projects from any location. It offers a variety of features including file sharing, task tracking, chat rooms, and more.
It has been designed for use by small businesses and start-ups, making it easy for them to get started with project management.
OpenProject allows users to create projects, add collaborators, track progress, assign tasks and revisions, share files online or via Dropbox/Drive/One Drive, etc., and review changes made to documents in real-time.
Additionally, the platform offers various features such as Gantt charts that make planning workflows easier.
Overall, OpenProject provides an intuitive user interface that makes managing your projects hassle-free.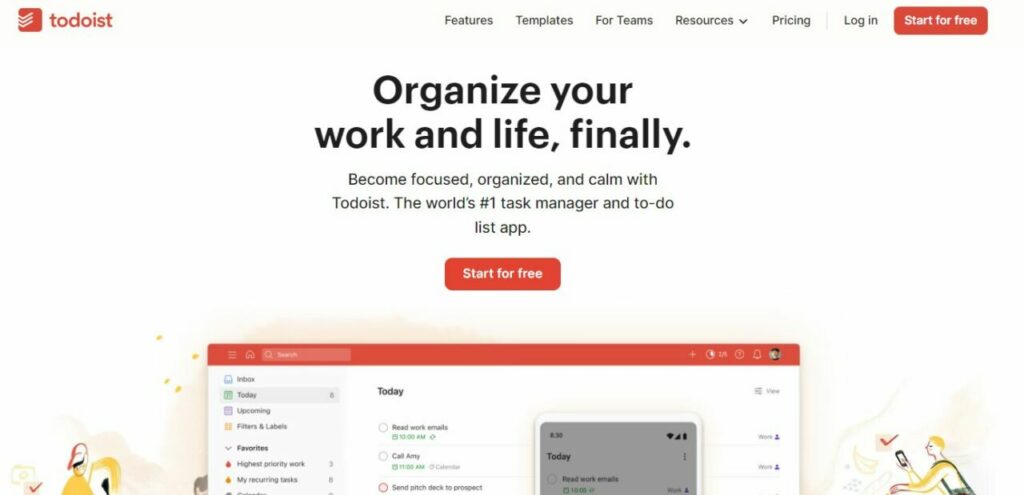 Todoist is an app that helps you to manage your daily tasks and workflows. It provides a platform for organizing everything from your personal schedule to professional projects.
Todoist also includes features such as due dates, subtasks, labels, priority levels, and more.
It allows you to manage your tasks and projects in one place with the help of smart reminders. You can also add notes, comments, files, links, photos, and filters to make your tasks easier to find.
Todoist also includes an embedded Gantt chart that makes it easy to see how your tasks are progressing, as well as visualize which ones are most important.
Its Gantt chart allows users to plan their day by prioritizing tasks based on urgency or importance.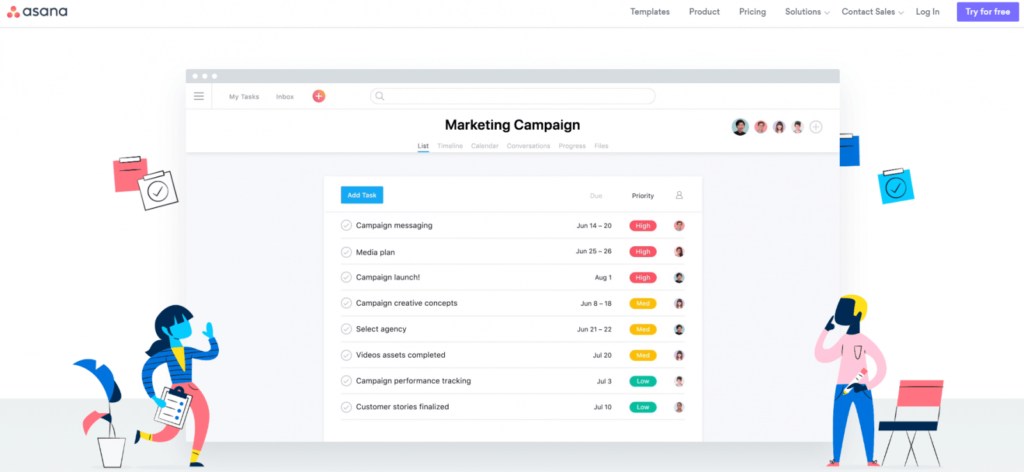 Asana is a well-known project management tool that will be in high demand by businesses in 2023.
It features Kanban boards and milestones that make it an excellent choice for team management. It offers project management, task management, communication tools, and collaboration systems.
In addition, its features include project planning, time tracking, and goal setting. Asana has been said to improve collaboration by bringing together different stakeholders from across the company within one platform.
Asana integrates with a number of other applications and services so that it can help you to get more out of your workday.
Asana integrates with other applications such as Dropbox and Google Drive, so you can easily share files or documents with colleagues.
Additionally, Asana provides insights into how productive you are based on how much time you spend working versus idle time. This information can help you optimize your workflow so that you're most effective in achieving your goals.
Overall, Asana is an excellent toolkit for managing all aspects of your work life from one place.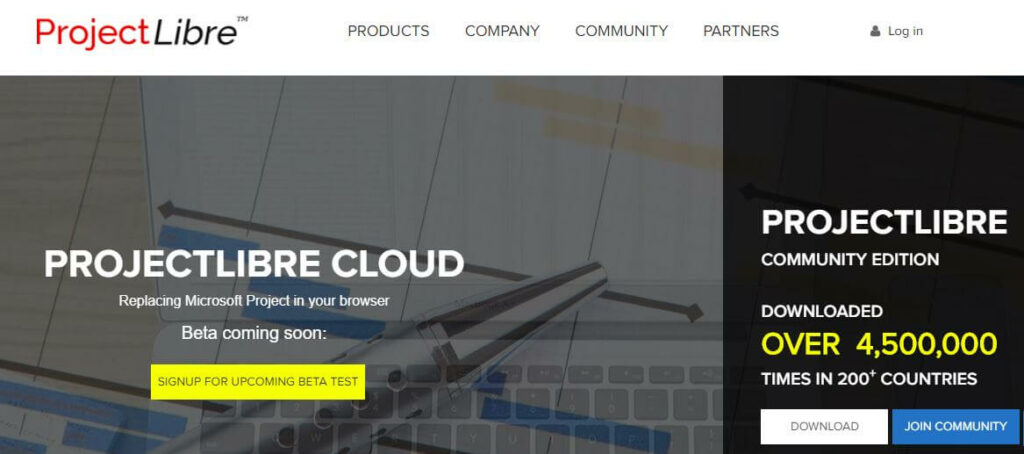 ProjectLibre has grown into a global provider of project management software, with both a Cloud version and a desktop open-source replacement of Microsoft Project.
Its goal is to provide businesses with the tools they need to succeed in today's changing environment.
ProjectLibre features drag-and-drop functionality, interactive reports, and collaboration options that allow you to keep track of your team's progress over time. And with a rich set of templates and integrations, it's easy for any business to adopt.
The tool helps you streamline your workflow, saves time and money, and increases productivity by automating mundane tasks and errors so that you can focus on the more important things in life.
With features like time tracking, document management, group collaboration tools, and much more; ProjectLibre can help your team work smarter and more efficiently.
Conclusion
In this blog, we have looked at the popular project management tool, TeamGantt. While it has its advantages, there are several alternatives that are available to businesses in 2023.
By comparing and contrasting the different options, you can find the best project management software for your business. In the end, we hope that this blog has provided you with the information you need to make an informed decision.
Do you have a favorite planning alternative we didn't mention? Share it below and help others who are looking for an efficient way of managing their project plans. Thank you for reading!