With the increased popularity of social media sites, social media marketing is also on the rise.
This phenomenon calls to question: how you can manage social media marketing for your company.
Project management tools are a great way to help you manage social media marketing. In this post, we will tell you everything you need to know to successfully manage media marketing with your project management tools.
Introduction to Social Media Marketing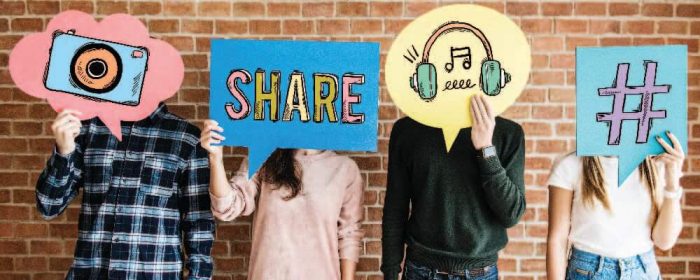 Before we can get to how to manage social media marketing let's briefly look at what social media marketing is and how it can help your business.
What is Social Media Marketing?
You can understand social media marketing as the process of using social media platforms to connect with your audience. Doing so allows you to build your brand, spark website traffic, and increase sales.
Why is Social Media Marketing important?
As of June 2020, 62% of the world's population is using the internet. That is 4,833 Million, internet users.
According to these statistics, the internet managed to reach 1 in 6 people in the world within the first ten years of it being available.
If you think these numbers are staggering, the number of social media users are in a league of their own.
If we just consider Facebook, monthly active users crossed 2 billion as of 2017 quarter two and numbers are still rising.
In fact, the amount that people are using and are obsessed with social media, and the need and dependency this creates on their mobile phones has resulted in the creation of a new word.
The state of fear associated with being without a mobile device is called "nomophobia".
If these numbers do not indicate the importance of social media, then we don't know what will.
Considering the prevalence of social media, taking advantage of these numbers to market your brand, and getting your brand to the world would be a waste. In other words, considered from a business perspective, the opportunity is too good to miss.
Pillars of Social Media Marketing
Before we can get on to how you can use tools to help you with your social media marketing, it is important to understand the main elements or "pillars" that make up the process of social media marketing:
You need to identify what your goals are and what you are aiming for. You also need to understand how social media can help you achieve these goals.
Up next is Planning and Publishing. You need to plan what you are going to portray your brand as and who your target audience is. You also need to plan the schedules of posts and the content you will write. After that, you publish your content.
You then need to listen and engage with your audience and following.
You also need to analyze how your social media marketing is performing.
Once your brand takes off you can consider social media advertising. Social media ads let your brand reach a wider audience than just your following. Thus, allowing you to create a greater buzz and get your brand noticed by more people.
Now that we have gone over what social media marketing is, why it is important, and its different elements it is time to consider how to manage social media marketing.
Additional Resource: All You Need to Know about Agile Marketing 101
Why Project Management is Necessary for Social Media Marketing?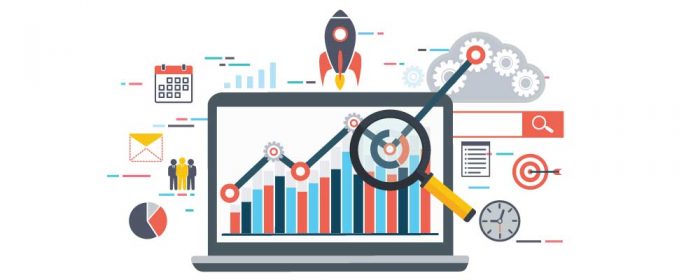 Marketing and social media are such departments that there are always projects that need to get done.
With project management, your team can stay on track with all the tasks that undergoing a project entail.
For social media marketing, certain tasks are fairly common and are ongoing, these range from report reviews, performance assessment, to more specific tasks like blog content creation or writing tweets for Twitter.
Project management can help you and your team stays on track with all these tasks while also helping you collaborate effectively so you can generate the most effective content.
Moreover, project management lets different departments stay organized while also streamlining workflow. So, for example, the development department will be able to talk to the marketing department about a release so they can make their content and social media campaigns accordingly.
Features to Look for in Project Management Tools for Social Media Marketing
As we discussed, keeping up with everything that is going on in social networks, and the tasks that need to be completed for social media marketing is near impossible. That is why it is a good idea to take help from project management tools.
The question is, what should you look for in the software you pick? You need to look out for certain features that will aid you in your social media marketing.
1. Planning Features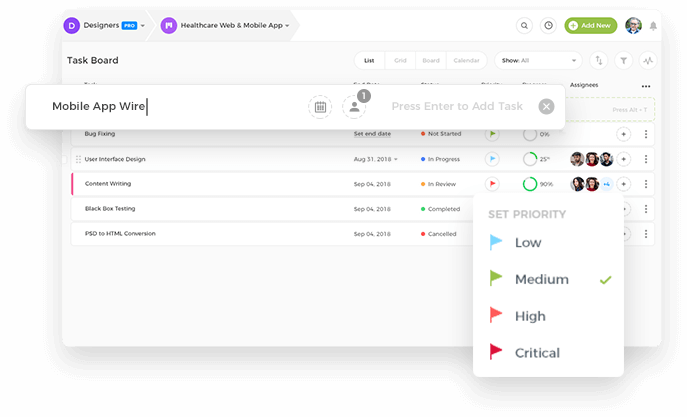 With a project management tool, you can get help to align your strategies with the business goal of your social media campaigns.
Social media campaigns are often ongoing and last for more than a single day or event. What's, even more, is that social media marketing is a continuous process like any other marketing.
Therefore, during any one campaign, you will have various tasks and work items that your team will need to get done.
You can view planning a social media campaign as a project. Selecting the right project management tool will give you the ability to plan your social media projects.
You will have the ability to track tasks and the progress of your campaign. The tool will allow you to get every detail down and avoid wasting both time and resources. Which is especially important in an industry that is evolving so quickly.
Best Project Management Tool for Social Media

Manage content, images, assign tasks, and many more with nTask! Sign up free.
2. Calendar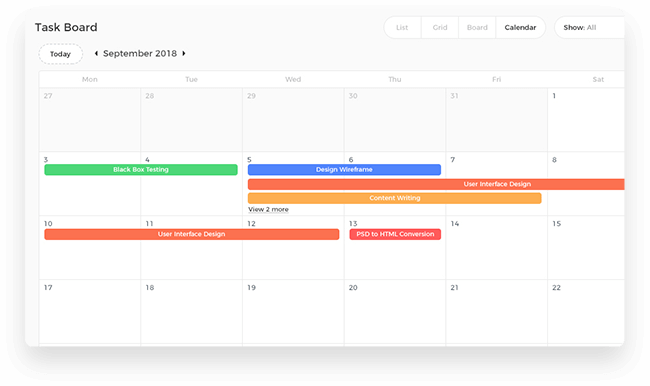 Another feature that a project management software can provide you with to help in your social media marketing is a calendar.
Having a calendar to guide you through which particular time and place tasks have to be executed is very beneficial.
Social media marketing is unlike other styles and modes of marketing. With social media you cannot post the same thing on each social media network, nor can you do so at the same time.
For social media content and publishing schedules, you need to analyze your audience and platform. That is why having a calendar feature in your project management tool can help you stay on top of each post and campaign you have to publish.
Check this out: Best Calendar Apps To Supercharge Productivity
3. Visualization Features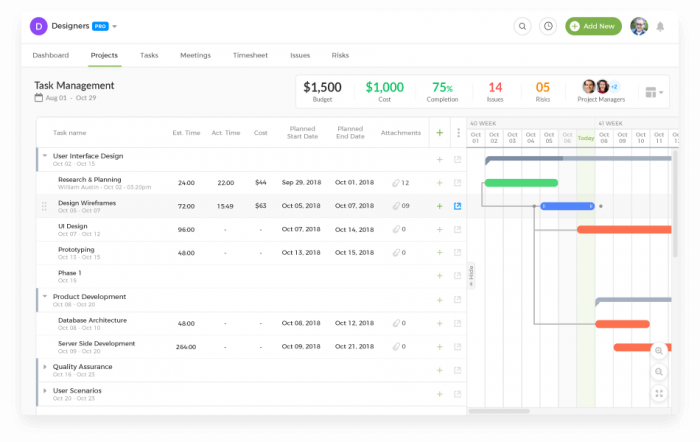 As we mentioned staying on top of your campaigns and adapting to your audience is essential for any effective social media marketing strategy.
Therefore, tools that will allow you an overview of your campaigns and your entire social media projects would be beneficial.
Thus, choosing a project management software that provides multiple views will help you achieve this.
Many project management tools offer multiple views in the form of Gantt charts, task lists, Kanban boards, as well as calendar views that we mentioned above.
Kanban boards in particular are useful for ideation and can help your team come up with the next best social media campaign.
The ability to visualize your project and the information associated with it in different ways will let you and your team choose the view that will be most effective and intuitive for you.
4. Communication and Collaboration Features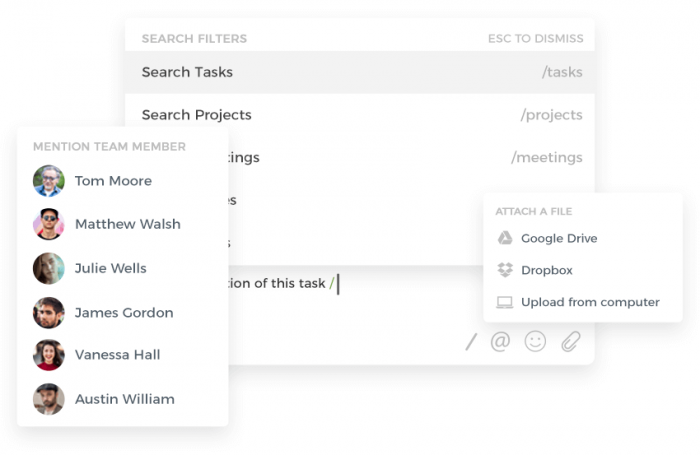 Many project management tools give you the ability to communicate and collaborate with your team but also other individuals associated with the project.
Such software provides you a centralized platform so that you are not switching between apps or trying to keep track of long email threads.
You can use your software to easily discuss ideas, collaborate on campaigns, provide feedback, or convey important project details.
Therefore, look out for features such as discussion and chat functionalities.
5. Ability to Assign Tasks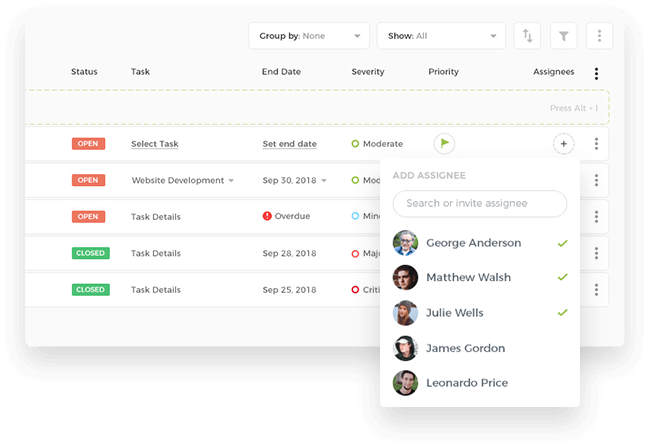 As we have mentioned, there are multiple elements to any social media marketing campaign and several social media apps. Keeping on top of all the tasks is essential for the campaign to be a success.
With project management tools you have task management capabilities at your fingertips.
You can create and assign tasks to your team members, thus making sure everyone is clear about their responsibilities. Nothing will slip through the cracks with clear roles being defined.
This, in turn, will ensure that deadlines are met and productivity is at its peak allowing successful output to be generated.
6. Ability to Share Files and Documents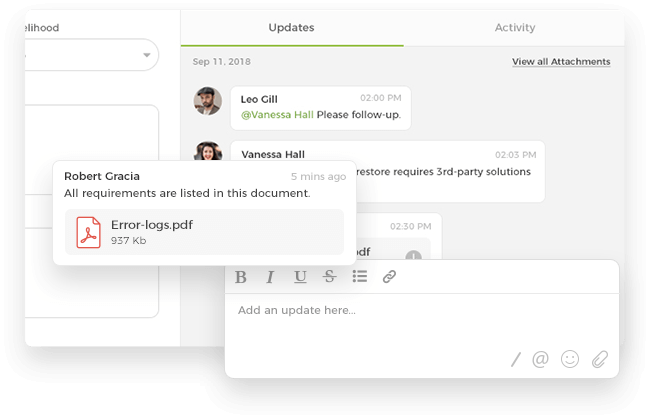 Having everything in one place can help streamline workflow, and project management tools can help you achieve just that.
Similar to the benefits of communication features, having the ability to share files and documents all located in one platform allows you to avoid unnecessary hassle.
Such features allow you to easily share graphics, content write-ups, and ideas back and forth with team members.
This also allows you to have everything in one place for future reference and feedback.
7. Monitoring
You cannot judge if your social media marketing is driving results if you do not have a project management tool that will provide you with the analytics.
It is important for any marketing campaign to measure your audience's response or whether you need some serious improvement.
Project management tools with metrics and key performance indicators can provide you with valuable insight into the way your campaign is being received.
Moreover, you can control real-time reports on your tasks and project progress as well.
8. Revisiting Steps Taken
With a project management tool, you will have everything documented and right there in front of you.
This will come in handy when you want to review how your campaign went. You can also use project management tools to analyze campaigns that didn't go quite right. You can revisit every step you took with your project management tool to see where your efforts went wrong.
9. Integration with Third-Party Tools
Being able to streamline your social media marketing workflow may require you to integrate the different tools you use.
Selecting a project management software that provides you with the ability to integrate with third-party tools will let you streamline your processes.
Look for software that can integrate with the software you are already using. You may also want to look out for integrations with social media management tools.
Conclusion
There you have it, your guide to managing your social media marketing with project management tools.
Once you have configured the project management tool you choose to support your workflows, you will see your social media marketing aims being fulfilled, and your efforts running like a well-oiled machine.
Project management tools will help you manage social media marketing for your company without wasting time on keeping track of tasks and deadlines. Your time will be freed up for more value-adding processes and you will find the success that way.
Good luck!