If you are into team collaboration and defining protocols for improved communication, chances are that you know about Slack, and Slack vs Twist based apps in general.
The application is an incredible team communication tool that helps you organize your remote team, as well as instant chat, alerts, notifications, filesharing, and numerous integrations with other corporate tools of your liking.
On the other hand, Twist uses all of the shortcomings of Slack and uses them as its primary selling point.
But who will win in Slack vs Twist? Before we answer that, let's briefly overview both applications and find out how they work.
A Quick Overview of Slack vs Twist
According to the figures mentioned on Twist's website, more than 85,000 teams are using their fantastic application. On the other hand, the same number stands for Slack's paid users without counting the free ones.
Still, if we look at the overall picture, most people report having moved from Slack to Twist to add more clarity to their workflow and avoid unnecessary distractions.
The Threads achieve this clarity feature that sets Twist apart from many team chat applications, including Slack.
But suppose we pause bashing Slack for a moment. In that case, we can see that Twist has a lot of flaws, too, e.g., a lack of video and audio calling, not being able to set smart notifications and alerts, or not even being able to share your screen in a conversation.
Let's now look at the applications' features and the pricing plans they come with.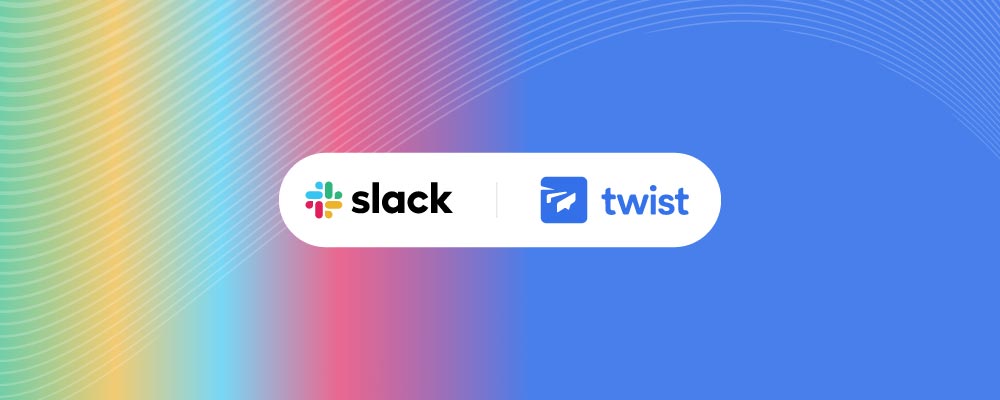 Slack vs Twist
Team Messaging Frameworks
Twist and Slack applications use communication channels to organize their overall team communiqué. These channels can be #topic, #project, #department, or #client, etc.
But when we talk about more complex team communication, it is a different story in both applications.
In the application Slack, the channels used by the communication process host a seamless stream of real-time messages.
Suppose the team has a lot of members working on a single project or for the company. In that case, the communication can be quite distracting as so many messages pile up in a single chat box that no one can truly understand what's happening.
What's more disturbing is that synchronous chat in the application places the remote team members at a severe disadvantage because they cannot instantly reach the new messages as they are coming up. Instead, they have to reread the entire chat to stay informed.
One of the best things about Twist is its "threads" feature within the channels. That means if you want to add a comment to a message, you can add it to the existing thread that is going on at that moment or create an entirely new one altogether.
This helps the conversations or chats in Twist be centered around a specific task or topic.
Screen Sharing and Calling Feature
Screen sharing and calling are not where Twist shines in the market. The application doesn't have any of those features, and if you and your team are big on screen sharing and calling each other, then Twist is not your app.
On the other hand, Slack has incredible screen sharing and calling features that you can use with up to 15 people simultaneously.
Integrations
One of the most important goals of collaborative applications is to make the teams using them more effective and productive. And one of the most important ways to make the team effective is to give them an application with many integrations under its belt.
These integrations help the application bond with other applications that the team is using, and in doing so, they spare the team members time and effort that they have to put in while switching from app to app during their workday to complete a simple task.
This is also where Slack shines because, with 1,500 apps integrate-able into its interface, you can easily forget about Twist in this category with its 13 integrations.
Also Read: Integrate nTask with Slack – A Step by Step Guide
Notifications
When it comes to notifications and alerts, both of the applications offer mobile, desktop, and email notifications for all of the key events like team invitations and mentions.
If we talk about advanced notifications, Slack has the upper hand, especially with its ability to allow notification settings for specific keywords.
Additionally, the application allows you to set custom preferences for your mobile service and desktop. You can also set your DNR hours or tell the system to send a notification after a certain period of inactivity.
Search
Search functionalities are powerful on both Twist and Slack. They allow users to search for their queries on a wide filter spectrum.
On Twist, all of this is done more classically, whereas, in Slack, you can add a relevant shortcut for a query right in the search line, like "contact from:@reggie in: sales during: may.
In both applications, you can easily message your bot to help you find what you need. The name of your bot in Twist is Ada Bot, and Slackbot in Slack.
One of the most important things about the search feature on both applications is how many messages you can comb through.
On the free plan offered by Twist, you can only search the messages you have sent out or received in the current month, which is a serious drawback compared to Slack's ability to search 10k messages in the free plan that they offer.
Twist Pricing
The free version of the application offers up to 5Gb file storage for all your messages and attachments and 5 app integrations
The paid pricing for this application starts at $5/month/user, which has unlimited message history, integrations, and file storage
Slack Pricing
The free version of the application lets you search for 10k of your recent messages, and 10 third-party or custom integrations
The standard package for this application starts at 6.25euro/month/user, which has unlimited third-party integrations and message history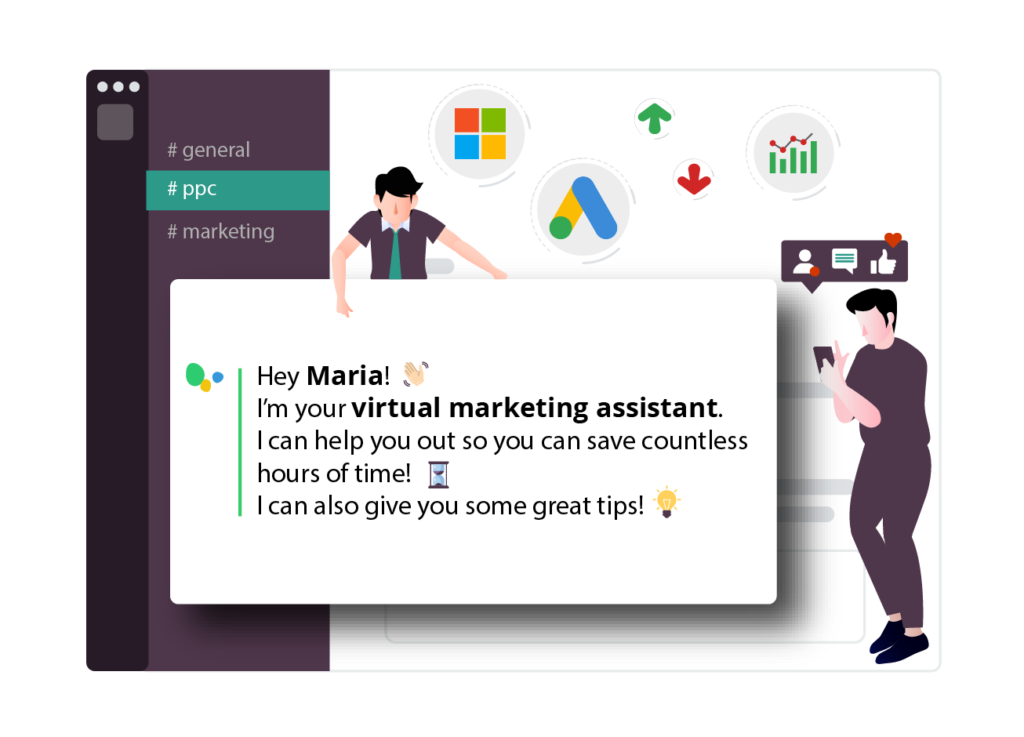 Key Features of Slack vs Twist
If you are using any of the applications, then setting up a team chat with your team members and adding other members to it is super intuitive and simple
In Slack, you can easily pin the message to the communication channel that you are on, and you can also tell the system to set a reminder for you about the message in question for later
A useful feature that is not present in Twist is that the right sidebar in Slack gives access to all of the details of the communication channel, pinned messages, highlights, and shared files
In contrast to Slack, Twist is a lot more inviting for the guests that you want to add to the communication channel, and also you can create unlimited guest accounts to be added to your environment, which is a very useful feature used to invite your clients or subcontractors to join the discussion
To enhance remote work socialization and make the conversation more fun, Slack offers emoji and gifs support for all of the users using the application
Conclusion
This was our take on Slack vs Twist and how they hold up against each other.
Both applications have their positives and negatives, and it is up to the user to choose between them depending on their needs and requirements.
So, if you want a communication application that is cool, hip, and more feasible for the remote workers in your team, and is built around a real-time messaging engine, then choose Slack.
And if you don't care about sharing your screen in a conversation, keep the conversation extremely focused and to the point, and don't want to have audio/video calls with your team members, then choose Twist.
If you want to share any thoughts regarding this comparison, then mention them in the comments, and we will get back to you ASAP.