You'd agree with me that a company's biggest asset is its resources. However, no matter the size of it, resource management challenges are natural to occur.
Keeping a perfect balance between your team members and the back-to-back projects can be a hustle. Most of the time we end up leaving unsatisfied and unhappy employees.
Consequently, this greatly affects the success rate of the project and the growth of the company.
According to research, keeping your employees engaged can increase companies' profitability level to 21%. Thus, it requires managers to be actively engaged with their employees to increase their loyalty and productivity.
For that, you need to understand your employees fully and be aware of the challenges that might hinder the performance of your employees.
Thus, in this article, you'll read the 8 biggest resource management challenges that every PM needs to know.
So, let's begin!
What is Resource Management?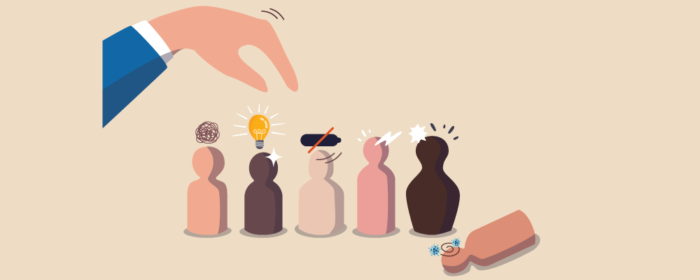 Resource Management can be defined as: "The process of planning, allocating and scheduling resources effectively to maximize efficiency".
Thus, a resource is the task force you'd need to complete your project. They are essential to help you reach your goal and meet stakeholders' requirements.
Luckily, now there are various project management software that can help you to effectively manage your resources.
However, one must wonder why resource management is important anyway?
Importance of Resource Management
Resource Management is pivotal for achieving more in less. As a project manager, you don't want to waste your budget by allocating resources that are inadequate or incapable of completing a certain task.
Thus, at the beginning of the project, it is necessary to take some time out to manage your resources.
Resource Management has a lot of benefits. Some of them are:
Increase transparency: Effective resource management can help in increasing transparency across departments as well as between a manager and employee. You'll be aware of the team's bandwidth and plan accordingly.
Avoid unforeseen issues: Having full knowledge of your team's capacity and skills, you can plan all the processes accordingly. This helps to avoid any unforeseen bottlenecks and predict issues in advance.
Avoid overburdening your team: Resource management also helps to avoid overburdening your team with multiple tasks and stressing them out. At the beginning of the project, you'd know how much work your team can carry out and schedule everything following it.
Measures Team's Efficiency: With effective resource management software in place, you can measure your team's progress, hurdles and it affects ROI effectively. Such calculations would help you to improve your future process and learn from your mistakes.
However, as we've mentioned earlier, managing your resources can be hard. Most of the time project managers fail to comprehend why their projects are failing.
Since your resource is your biggest asset, thus, handling them well is a key to a successful project.
Below we've enlisted the most common challenges faced by project managers in managing their resources.
Related:
The 11 Best Resource Management Software of 2022
Resource Management Challenges That Every PM Needs to Know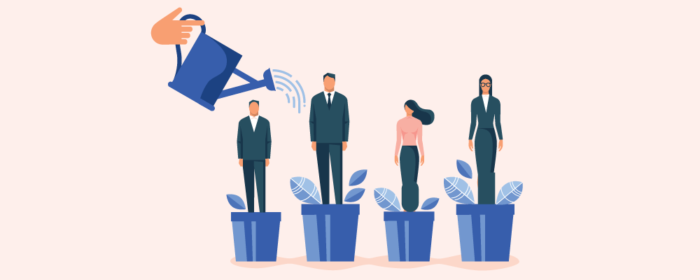 Here is a list of the 8 biggest resource management challenges that every Project Manager needs to know!
Don't freak out on reading the challenges because, in the end, we've also given some tips on how to handle them!
So, challenge yourself to overcome the challenges.
Here we go!
1. Poor Resource Capacity Management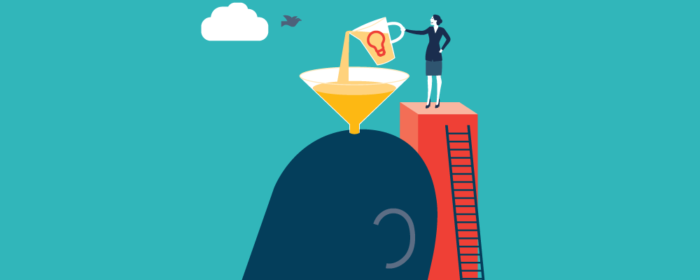 Capacity planning is one of the biggest resource management challenges. The word capacity indicates the resources available to complete a specific task.
Most organizations don't pay much importance to capacity management and face project delays.
More often, we run short of resources or assign the wrong resources for the completion of a specific task. Thus, we fail to deliver a project on time within the budget.
It is one of the initial processes of project planning and poor resource capacity management will lead to poor allocation of resources.
Fortunately, you need not worry about it much. You can tackle this challenge easily by using project management software.
Good software will allow you to allocate your resources effectively according to the project scope and requirement.
Therefore, as a project manager, never take resource capacity management lightly!
2. Asking for too much
Work! Work! Work!
Another one of the resource management challenges in our list is project managers asking for too much from their teams.
For you to manage your resources effectively, you should treat your team as humans and not machines.
Overburdening your team leads to many downsides. It affects their productivity level, morale and increases the chances of errors.
Bringing in new projects demands vigorously, sets the team off guard. Therefore, as a competent project manager, you should be able to prioritize the tasks and give your team a bearable number of tasks.
According to a statistics overview, 82% of the employees felt overburdened and overworked in 2019. This gradually snowballs into other areas of the company, like employee performance, morale, and customer retention.
Therefore, keeping your employees productive and happy is directly proportional to assigning them the right number of tasks.
3. No Back-up Resources
There are two things that you should never do!
Never go on travelling without an emergency first-aid and never start a project without backup resources.
Uncertainties are predominant in project management therefore; it is always wise to have a plan B.
Agreed, right?
Thus, if you are faced with a challenge where your resource isn't capable of fulfilling a certain task or facing some personal issues, you should:
Have enough backup resources to take his place
Reschedule and prioritize tasks in such a way that other team members can take on some duties without feeling overburdened.
4. Setting unrealistic deadlines and schedules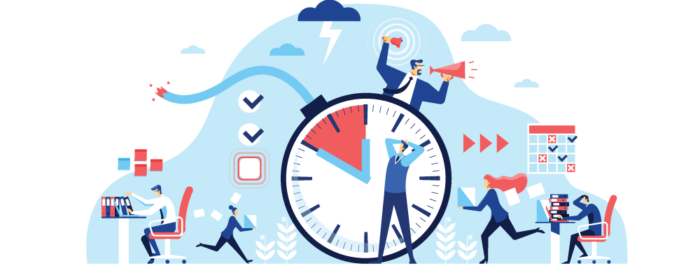 Most of the time, project managers tend to set deadlines like, "Construct a triple stories house in 7 days". Unlike our traditional thought that challenge shall push them to achieve more in less time, it ends up leaving them off-board and stressed out.
Thus, it is one of the biggest resource management challenges. Tight deadlines and schedules should be avoided at every cost.
Pro tip: Plan a specific deadline before the actual deadline to keep things on track.
Moreover, before setting deadlines and schedules, you should always:
Assess the team's capacity to fulfill a certain task
Divide the project into tasks and sub-tasks
Take uncertain events and occurrences into consideration
Use a task management tool to assign tasks and set proper deadlines.
5. Decentralized Resource Management
Having multiple in-line reporting managers is critical for managing your resources effectively.
Decentralized resource management leads to a limited view of projects and resource assignments.
Moreover, it also leads to an unhealthy workspace with various managers fighting over a single resource or not being updated on everything.
Therefore, to avoid such conflict and confusion from occurring a centralized resource management system should be put into place.
A centralized resource management system will provide the following benefits:
Improve internal operations
Data standardization and consistency
Increased transparency
Better communication and collaboration
6. Short-term planning
Most project managers tend to plan for the day instead of a long-term plan of the whole project. Urgent projects, sudden changes, and additional client requirements by clients can leave your team stressed out.
Therefore, long term planning is pivotal for overcoming such resource management challenges.
A well-planned long-term strategy helps to align all the business processes effectively and better manage the team. Your team will be aware of what they are supposed to do and how much time do they have to complete a specific task.
Thus, transparency and efficiency are achieved with a long-term strategy.
7. Limited use of Evaluation Metrics
Nowadays, when all the work has been shifted to online systems, it is essential to evaluate your team's performance from time to time.
This is one of the toughest challenges on the list of resource management challenges. As a project manager, you'd often encounter a situation where you know there has been a discrepancy in the project but won't know where it came from.
Therefore, whether it is a remote team or a physical team, you should evaluate them frequently. Again, the use of project management software is recommended.
Software like nTask allows you to evaluate the time an employee spends on a task, their timesheets, and get individual reports on their progress.
Thus, it is a great way of pushing your team to do their best and training them in their weaknesses.
After all, a good team is equal to a successful project.
8. Lack of Collaboration
Another important aspect for effectively managing your resources requires rigorous team collaboration. Most teams fail to give their performance because they haven't been informed well on their duties.
Thus, continuous collaboration between the team and managers is essential for keeping the whole team on board and in sync with each other.
The best part is that now you can use project management software to do that. It will help your team to collaborate, share ideas, see their progress, and share files all under one roof.
You can try the free 14 days trial or book a demo with nTask, to optimize your processes and manage your team much more effectively.
Tips to overcome the Resource Management Challenges
Let's have a look at some of the tips to help you overcome the challenges!
Use Project management software like nTask to evaluate, assess and effectively plan your resource management. It will help you to automate tasks and handle things more effectively.
Define the roles and responsibilities of each employee clearly.
Plan and schedule in advance to avoid any discrepancies and last-minute problems.
Collaborate with your team frequently.
Don't be too uptight and hard on your employees.
Be flexible and friendly to engage your team better.
Appreciate their work and reward them to boost their morale.
Encourage group brainstorming and sharing of new ideas.
Have a proper management and reporting system.
Maintain a balance between your team and stakeholders. Don't overburden them due to never-ending demands from stakeholders.
You can also check the top 10 project management skills for 2022 to learn more.
Buckle up!
To conclude, your resources are the backbone of your company. Thus, you should try everything to connect with them and treat them well.
Managing resources can be hard, however, using a tool is one way to help you ease many processes. In addition to that, you can try to nurture yourself and associate with your team.
After all, a happy team is directly proportional to a great company with happy customers.
So, follow the right direction to put your team on track of success and achievement.
Wish you Good Luck!