In 2022 and beyond, finding the right remote work tools has become the need of the hour. In this article, Fred Wilson explores the 17 best remote work tools for project managers.
Project Management is an untameable animal that cannot be subdued so easily. Every day many players are entering this game without any idea what it is and how they can accomplish their goals using it. This article will highlight the best remote work tools available in the market.
With the field already so difficult, the pandemic boosted the difficulty to a whole other level.
But with the field getting so much traction, developers have ramped up their software products to ensure that the life of the project manager gets easier and more productive, even if they have to manage multiple remote teams from all over the world.
But there is still an issue because even with so many different options of software or tools for managers to take care of all of their different roles and responsibilities, you really can't find the software you need, right off the bat.
So, to aid you in your search to find the best applications, we have compiled a list of 16 of the best software that we think is going to be helpful in their respective categories. Let's take a look.
How to Manage Remote Teams?
Managing a remote team has become an art and at the same time a need of the hour. There is a growing trend in remote working.
Reasons why Remote Work Tools are in demand
Here are some of the reasons why remote working tools are growing in demand:
The comfort of being at home
Less Stress
More Satisfying
Better time management for personal life
Chance of traveling more
3 Keys to Success when functioning with Remote Work Tools
Even if you have experience working remotely or your new to this domain; you can always improve or learn the art.
Here are 3 tips and tools for working remotely you should address to make sure you're setting yourself and your team up for maximum efficiency and limited madness.
Utilize Playbooks to ensure everyone is on the same page
Have a focused approach to achieving goals
5 Major Features to Look for in Project Management Tools for Remote Teams
Finding an all-in-one project management tool is challenging. You must take into account what are the characteristics that will help you manage your projects effectively and efficiently while looking for the best of all project management tools for your remote team. Features of an effective remote project management tool should include:
1. Project Planning: 
The majority of project management tools let you construct different projects, assign team members to specific or shared tasks, and establish priorities and statuses. Setting deadlines for projects enables your staff to efficiently arrange their work.
2. Team Communication & Interaction: 
You should absolutely take into account features like Team dashboards, File sharing, and Team communication while choosing the finest PM program. For file sharing and collaboration, the majority of apps may integrate with 3rd party sources like Slack or Google Drive.
3. Time Monitoring: 
Depending on company policies, you might also need to keep track of the time spent on individual activities, assign hourly rates to users, and put together invoices for the work that has been completed. If so, your PM tool would need to have a reliable time monitoring capability. In order to make up for this, the majority of project management software interfaces with 3rd party time tracking applications, but make sure that key features like time billing, automated invoicing, and reports on time spent are available.
4. Tracking and Reporting:  
Important metrics you'd want to track in your project teams are the activities completed, the number of hours spent on each, and the overall costs. You can quickly assess the status of the project using reports, and you can see which project teams are doing best and worst. You may immediately see a declining trend in your graphs and take action based on the data if it exists.
5. Budget Analysis: 
You can set time and cost budgets with a project budgeting feature. PM tools should automatically notify you if an employee is about to exceed their maximum allowed hours, allowing you to stay on top of current overheads and reallocate resources.
17 Best Tools for Remote Working
Table of Contents
The 17 Best Remote Work Tools for 2022:
Let's take a look at all of them in detail.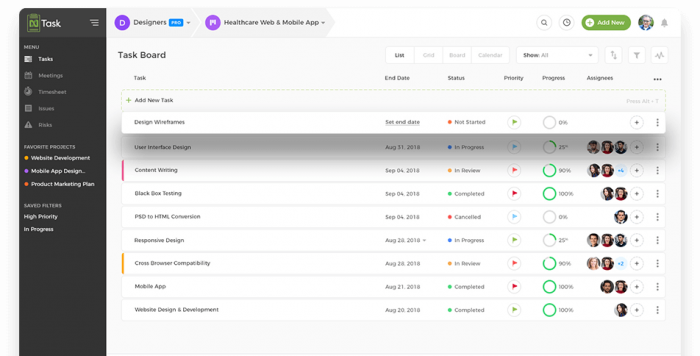 nTask is the best among remote work tools to manage your projects. With its intuitive interface and price that won't break the bank, the application is probably your best choice even if you are a beginner in a big enterprise.
The application is amazingly feature-packed that consists of all the major components of project management like:
The application also consists of Kanban boards so you can spread your whole project on the interface and create multiple task dependencies too.
The application has a built-in time tracking tool that is very beneficial for all of the remote project managers out there because, with that functionality, they can track every task that their team is working on and keep things under control.
Key Features
Timesheet management and time tracking for all on-site and remote employees
Task color codes
Meeting agendas
Calendar integration
2FA
File attachments
Project cloning
Meeting follow-ups
Activity management
Task assignment
Calendar management
File sharing
Resource planning
Status tracking
Prioritizing
Task comments
Pricing
Basic Free Plan
Premium plan at $3 per user/month
Business plan at $8 per user/month
Skyrocket your remote team productivity with nTask, it's free!

Manage all your tasks, projects, meetings, timesheets and more in one place. Sign up today!
2. Todoist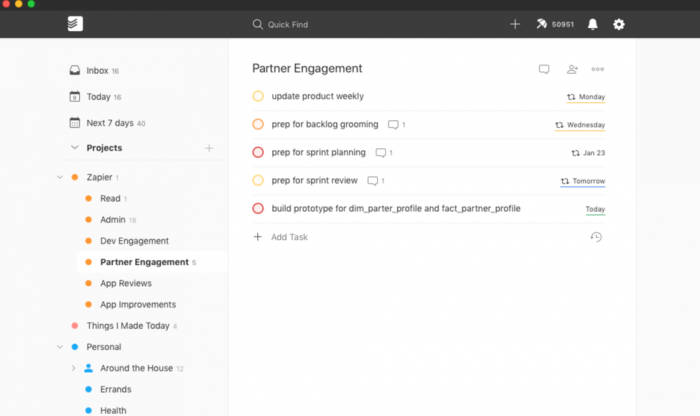 Next on the remote work tools list is Todoist. The application is a task management tool that you can use quite easily if you are a novice or a pro in the field of project management. The software is quite intuitive and diverse enough to handle all types of tasks and projects that you throw at it.
As a manager, one of your most important responsibilities of yours is task management which involves organization and delegation of tasks. Both of them can be done quite effectively with this application, no matter if the team is on-site or remote.
With this application, you get an amazing workspace in which you can gather all of your work tasks, and work on them from one single interface.
One other thing that you get with this software is an overview of everything that you and your team have done, and tasks wise so that you can track the whole workflow and effectively manage the team.
Key Features
Contact list integration
Centralized team billing
Productivity tracking
Task creation from emails
Task labeling
Sharing controls
Automatic backups
Project templates
SMS and email reminders
Open API
Project sharing
Login tracking
Real-time synchronization
Customizable filters
Pricing
The free version is available
Paid subscription starts at $4/month
3. TeuxDeux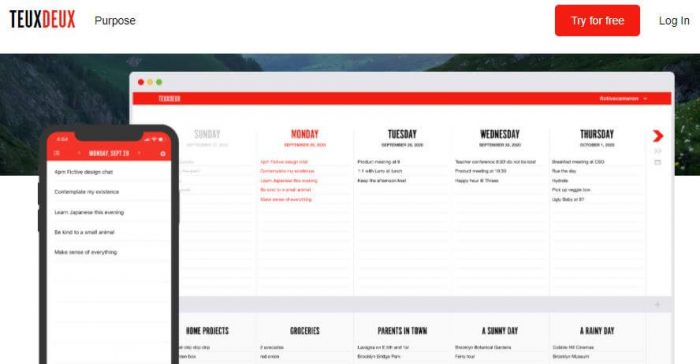 TeuxDeux is a checklist creator or a to-do list app that you can use to track any and every task you and your team are up to. It has a very intuitive interface that anyone can use to create a to-do list even if they are a child. Among remote working tools for project managers, this app ranks third in our list.
The application has a lot of features that truly show how intricate the developers have been when working on the interface. For example, you can strike through the tasks that you want to mark as completed. It is a small feature but it shows attention to detail.
Key Features
Add links and attachments to text and customize the text according to your requirements
You can add recurring tasks to a to-do list
You can also organize the tasks for you and your teams according to weeks or months
Pricing
Paid Subscription starts at $3/month/user
4. Infinity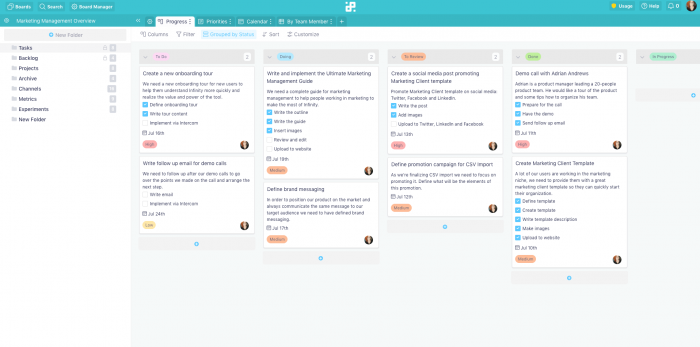 Infinity is an incredibly versatile work management platform that helps remote teams collaborate more smoothly and simply get more done. It offers a wide range of customization options, full flexibility when it comes to organization, and allows you to create a work structure that's the best for you and your team—no matter where you are.
You can use Infinity to organize anything from tasks and projects to meetings and entire workflows thanks to its 20 custom attributes (due dates, labels, attachments, and more), six different views (including Table, Columns, Gantt, List, Calendar, and Form), public boards, and over 50 ready-made templates.
Plus, what's great is that you can create an infinite number of boards, folders, and subfolders for easier organization. Add various integrations to the mix, and what you've got is the perfect remote work tool for your team.
Key Features
Team collaboration
Task management
Activity tracking
Six views
Project management
Customizable attributes
Document management
Pricing
Infinity's currently running a lifetime deal offer, meaning that you can get one of their plans at a special pay-once price and enjoy Infinity forever. For more details, check out their pricing page.
5. Chanty

Chanty is an incredible application that uses artificial intelligence to make your communication with your team more seamless and effective. This app ranks fourth in our remote work tools list.
During the pandemic, if you need a communication app that enables you to collaborate with your team and use communication to your advantage to generate more value, then Chanty is the one for you.
It has an amazing interface that is packed with different features to make sure that your communication experience is top of the line with features like text messaging, video conferencing with all of your remote team members, and also good old voice calls.
Also, you can attach different content to your conversation to make things clearer.
Key Features
Alerts/Notifications
File Sharing
Search
Pinned Messages
Threads
Multiple Social Media Content
Audio & Video Calls
Kanban Board
Team Space Management
AI Features
Third-Party Integration
Activity/News Feed
Discussion Threads
Real-time Chat
Team book
Workflows
@ mentions
Code Snippets
Instant Voice Messaging
Pricing
Paid subscription starts at $3/month/user
6. Time Doctor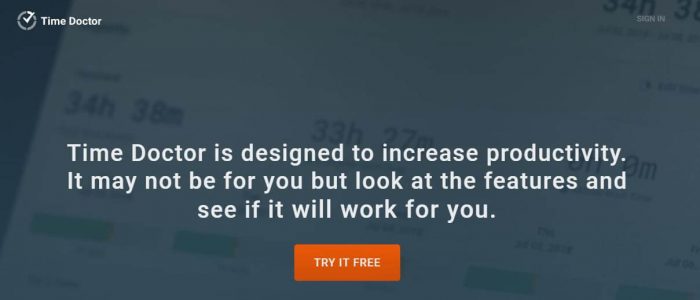 Some of the applications that we mentioned above were small-scale applications and couldn't handle big loads of data and management tasks, but when it comes to enterprise-level management, Time Doctor is in a separate league.
The application is an amazing time tracking software that helps you keep an eye on every activity that the team is performing, so that you can keep an eye on the performance factor and whether or not the team is completing the goals of the company.
Key Features
Assess productivity
Payroll
Screenshot Recording
Video tutorials
API
Avoid distractions
Client Login
Integrations
Reporting tools
Time Tracking
Webpage and Application Monitoring
Pricing
Paid subscription starts at $9.99/month/user
7. Evernote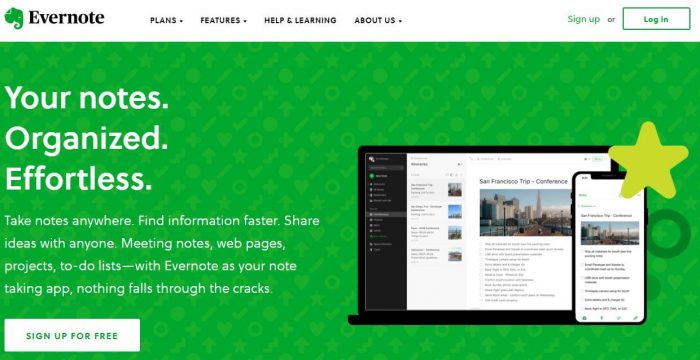 A professional note-taking application, Evernote is one of the amazing remote work tools that allow you to focus on the most important tasks of the day or the week, depending on the filter you set for yourself.
It is an amazing application that lets you gather all of your ideas and inspiration in your mind and put it into workable list items. This helps you remember all your ideas so that you can later put them into action and bring value to the company.
Key Features
Edit rich text and sketches
Geolocation
Content available on any device
Save online resources in one place
Snap photos, record audio, save documents
Save favorite webpages
Evernote Food for collecting food moments
Evernote Clearly for clearing web content
Shapes, arrows, and quick sketches
Give feedback and share ideas
Pricing
Paid Subscription starts at $15/month/user
8. Google Drive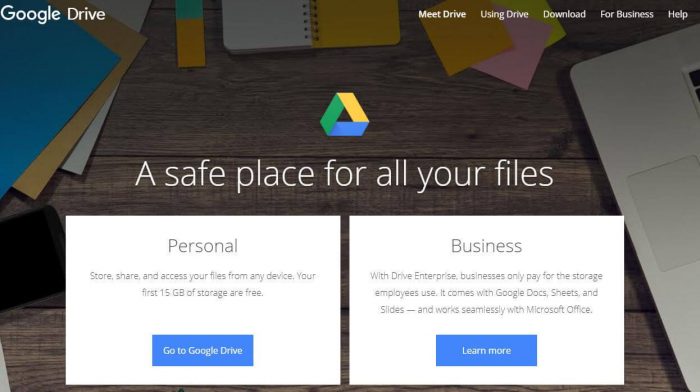 Next up in the remote work tools list is Google Drive.
If you are a manager, you really must get a cloud storage service for your team so that all of the team members can keep all of their work at one centralized location, which you can review and make sure that everyone is achieving the goals that the company set for them.
Key Features
Store your files
Free for up to 5 GB
Version management
Collaborative workspace
Document storage
Offline access
Photo albums
Secure data storage
Video management
Data storage management
Access control
Version control
Pricing
Paid Subscription starts at $6/month/user for 30gb of storage
9. Boomerang for Gmail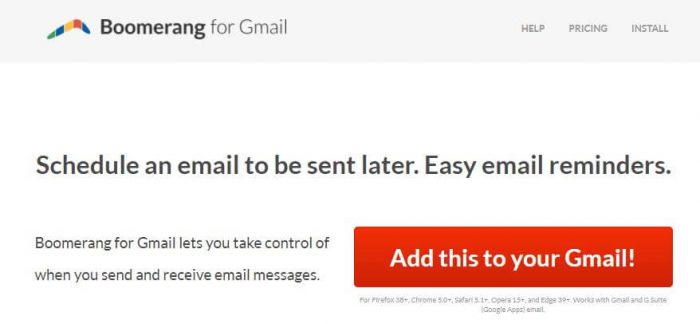 One of the most important self-productive activities that you can do when you're a manager is email management. Managers get like thousands of emails daily and it gets quite daunting if they are not being properly managed or organized in some shape or form.
If you're in a similar situation then you need Boomerang for Gmail. This application allows you to organize your Gmail by de-cluttering the whole mountain of emails and enables you to send specific timings to send different email messages.
Key Features
Write emails with the help of an AI assistant
Get reminders for your emails that haven't been replied to
Communicate easily with people all over the world
Pricing
Paid Subscription starts at $15/month/user
10. Salesmate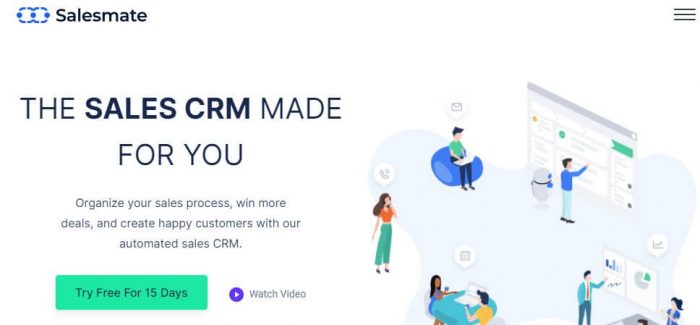 Salesmate is an amazing CRM application that allows you to properly streamline your sales workflow and lets you employ all of the modern sales techniques right into the software so that you can achieve your goals, work remotely with your team, and set milestones with ease.
Key Features
Activity Management
Automated workflow
Contact import/export
Custom web forms
Data Entry Automation
Email Personalization
Email Tracking
Email templates
Global Search
Goal tracking
List management
Multiple Pipeline
Product Management
Pricing
Paid Subscription starts at $24/month/user
Find more sales tools here:
18 Best Sales Tools to Boost Revenue and Efficiency in 2022
11. Zoom

If you don't know about Zoom in 2020, then you probably have been living under a rock, my friend. Zoom is an amazing video-conferencing application that can support up to 1000 participants in one video interaction.
This feature is useful in online classes and in big corporations where meetings generally consist of many people.
Key Features
Group Collaboration
Zoom Meetings and Rooms
Premium Audio
Video Webinar
Cloud and Local Recording
Integrated Scheduling
Pricing
Paid Subscription starts at $19/month/user
12. ProofHub

Last but not least among the best remote work tools, we have ProofHub. It is an amazing project management tool that you can use to bring all of your project management tasks to be performed from one central application like nTask. But where nTask costs only $4, ProofHub can cost you up to $90 per month.
Key Features
File sharing
Product road mapping
API availability
Automatic notifications
Customizable templates
Document storage
Gantt charts
Multi-language
Project notes
Time tracking by project
Search functionality
Workflow management
API
Role-based permissions
Reporting & statistics
Collaboration
Idea management
Pricing
Paid Subscription starts at $89/month/user
13. Basecamp

Basecamp is an incredible project management application that helps all sorts of businesses and professionals like teams, agencies, managers, with its intuitiveness, customizability, minimal design, and seamless functionalities.
In addition to being an excellent project management application, the software is a remarkable collaboration tool that allows the managers to keep in constant communication with their teams so that they can control the workflow and track the performance and productivity of the employees.
Key Features
The application enables the managers and the team members to have productive group discussions with each other about the project and the workflow
You can upload multiple files as attachments to the project tasks
File & document sharing has never been easier
Client projects
Agenda view
Chat functionality
Emoji
Time tracking by project
Event organization
Project templates
Due date tracking
Attach files, quotes & code sample
Pricing
Paid subscription starts at $99.00/month
14. Slack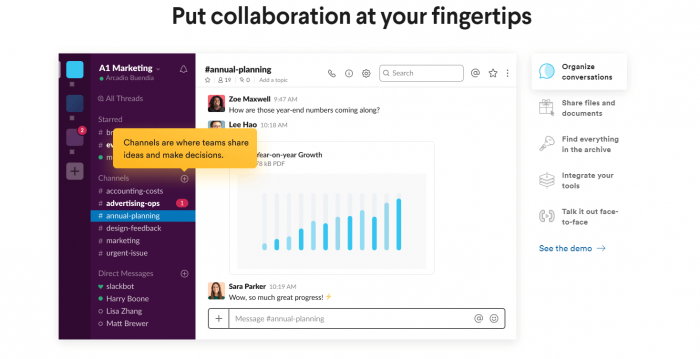 Slack is a very powerful collaboration tool that is beloved by millions of professionals all over the world.
With its barrage of features, it can take care of any communication problem that you and your company might be having and it is one of the most important collaboration tools that you, as a manager, need to govern your remote teams spread all over the world.
Key Features
Deep, Contextual Search
Chat functionality
1:1 and group calls
Activity logging
Activity tracking
Notifications
Communication management
Contact history
Pricing
Paid subscription starts at $8.00/month
15. Coggle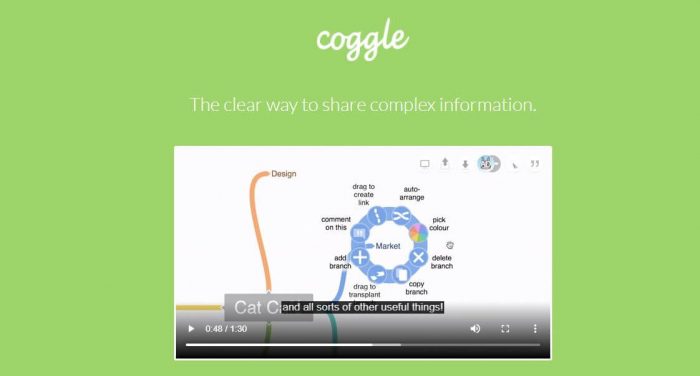 When considering what you need to effectively manage a remote team, brainstorming apps and tools definitely come in handy.
Coggle is such a brainstorming tool that you should consider for your remote team.
Coggle allows you to create collaborative mind maps and flow charts. With Coggle you can easily share the mind maps or flow charts you create but also invite other members to collaborate on a mind map with you.
Features:
Realtime collaboration
Changes you make to a map shared with others will instantly show up in their browser
Unlimited image uploads
Creating flexible diagrams with loops and joining branches
You can create multiple starting points to your diagrams
Add floating texts and images to annotate your map
Pricing:
Free plan with three private diagrams and unlimited public diagrams
'Awesome' plan for $5 per month for unlimited private and public diagrams
'Organization' plan for $8 per month per member
Contact Coggle for enterprise pricing
16. WiseMapping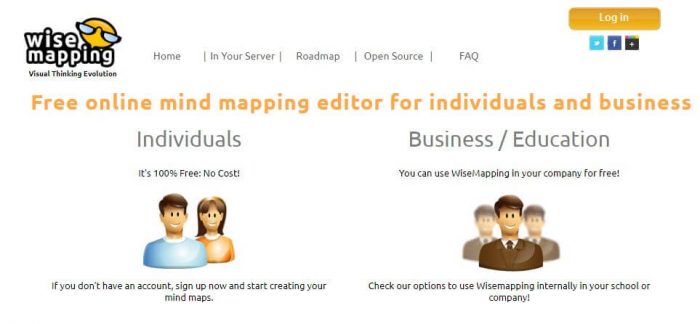 Another such brainstorming tool like Coggle is WiseMapping. Again, with remote teams, a good mind mapping tool will ensure that planning is done effectively and through collaboration which could be hard otherwise.
WiseMapping is a tool that allows for solo brainstorming as well as provides the option to collaborate or share your mind map with your team.
Features:
Customizable font
Customizable colors
Easy export of maps you create
Allows for mind maps to be embedded from the tool to your blog
Allows you to add icons.
Pricing:
Free for individual users
Free for business use
17. Happeo

Happeo's centralized hub combines a social intranet, a digital workplace and an Enterprise Social Network (ESN). Powered by Google Workspace, Happeo natively integrates with Google's productivity and collaboration tools. Features like an open API allow for seamless integrations with tools like Asana, AODocs, Slack, and many more to bring communication and collaboration together.
Happeo's Channels is the place where people connect and get the conversation going, while Pages provide static information. Employees love this tool for its easy-to-navigate interface, while employers choose it for being highly customizable.
Key features
Channels
Pages
People
Open API
Intranet Security
Advanced Analytics
Mobile Intranet App
Full-branding Add-on
Custom Intranet Widgets
Intranet Integrations
Google Integration
Universal Search
Pricing
Happeo's pricing is based on three factors: number of users, chosen package and configurations, and additional requests. Get in touch with Happeo to discuss how their product can fit your needs here.
Read this blog:
11 Best Microsoft Teams Alternatives Available in 2022
Keep your eyes peeled for further updates as we will be adding valuable software recommendations to this post in the near future!