Remote Project Management is gaining popularity. One of the reasons for this is the want for greater flexibility to have control over one's schedule.
The COVID-19 pandemic catapulted many organizations to undertake remote project management.
As with any such change, remote project management comes with its own set of challenges and benefits.
Therefore, we have put together this guide to help you navigate the wonder that is remote project management.
Let's get to it!
What is Remote Project Management?
When a project's deliverables are managed and coordinated by a distributed team, that project is being remotely managed. This is often done without any in-person interactions.
While the aim of such project management is the same as one conducted in the more traditional sense, namely to deliver the project outcomes within the specified time. However, the implications and complications are different between the two.
Recommended Resources for Remote PM Tools:
Types of Remote Teams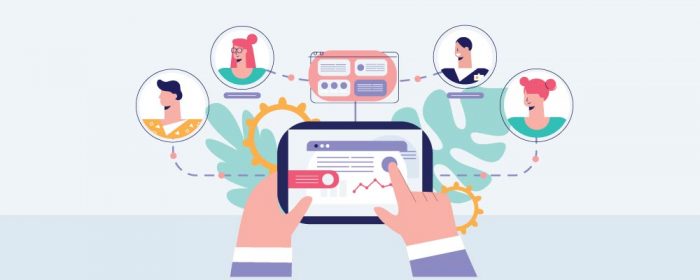 The way project management is conducted for teams that are working remotely depends on the type of remote teams you are working with.
Simply saying that a team that does not work in the same location is not going to help with your project management. Therefore, it is important to understand what type of remote team you are working with.
You can divide remote teams into three main types. These types include fully remote teams, flex teams, and hybrid teams.
Let's go over each of them briefly.
1. Fully Remote Teams
A fully remote team has each of the members of the team working from different locations. This could be different offices, geographical locations, or even just working from home.
In such teams, each member is separated, as is the leader. If as a leader you share an office or location with any member of your team is not a fully remote team.
2. Flex Teams
Ina flex team members are co-located part of the time while also working remotely some of the time.
This type of team would include those that telecommute but also come to the office on some days during the week.
3. Hybrid Teams
Hybrid teams are a mix of members some of whom are working remotely while others are in a centralized location, such as an office.
Commonly, such a team includes the project leader and some members of the team being co-located while others are separated.
While a hybrid team has some characteristics of a remote team and certain considerations should be followed as if the team were remote, even though the entire team is not working remotely.
This indicates that not all teams are created equally. The question is, as a leader what are you supposed to do?
We will go over everything you need to know to manage your project with a remote team.
Related: Hottest Work from Home (WFH) Jobs of 2022
What Makes Project Management with Remote Team Different?
As a project manager, you are probably aware that managing teams remotely is different than managing teams that work together physically.
There are different challenges that you need to be aware of as a remote project manager to ensure your project is still a success.
Some of the common challenges of projects run remotely, that make such project management different include the following.
Challenge 1: Low Productivity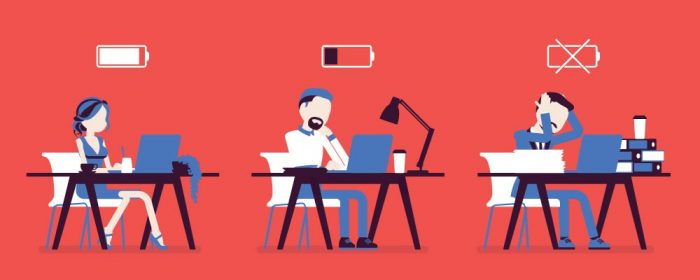 Without the right environment, there is a risk of low productivity. This is often the case with employees who work from home and do not have frequent oversight.
Therefore, it is important to keep frequent checks and balances and ensure that tasks are completed within deadlines. However, you need to make sure that you do so without questioning an employee's work ethic.
We will discuss ways to do this below.
Challenge 2: Collaboration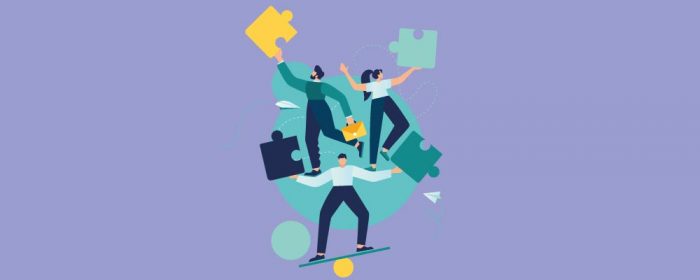 A major challenge of working from different locations is the ability to collaborate effectively.
Compare to a team working in the same place, with the ability to interact conveniently, people working in different locations is bound to be a challenge.
However, it is important to stress communication and collaboration so that your team can deliver outcomes effectively and within deadlines.
Challenge 3: Building and Maintaining Trust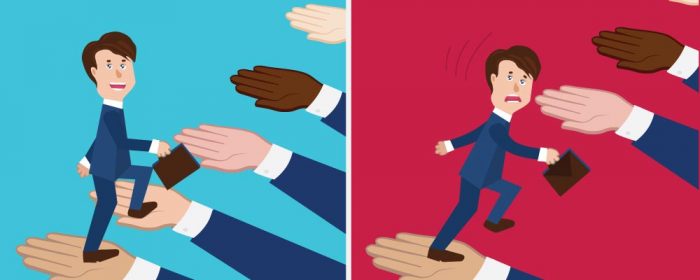 Trust is a common concern for new team members as well as clients and stakeholders when teams are working remotely.
Although great advancements have been made that allow for remote teams to work seamlessly even with the distance separating them, there is still often fear that work will not live up to what is promised or will be delivered late.
Therefore, as a project manager, you need to ensure you are responsive and dependable.
Moreover, to ensure you create transparency, you can do this with project management tools that we will discuss in detail below.
Most importantly, for teams working remotely avoid micromanagement and give team members autonomy and empower them to do their work how it should be done without too much interference.
Challenge 4: Availability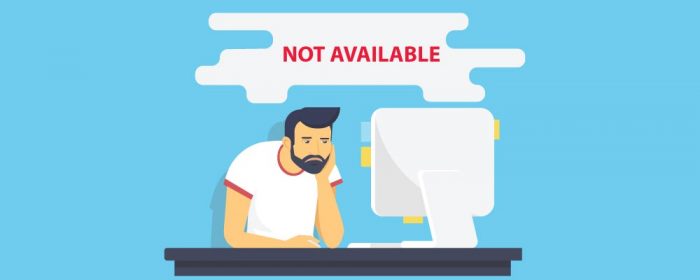 Virtual work of any nature often deals with availability as a key pitfall.
Issues with availability can be because of multiple reasons, some of which may include:
Different time zones
Connectivity problems and internet issues
Loss of communication device
Members falling sick
As remote teams often work outside of office environments availability problems are bound to arise.
Keep all these issues in mind when selecting team members or when forming the project plan, making sure to account for such availability issues.
You May Also Like: 4-hour work week by Tim Ferriss: How to Escape the 9-5 Routine?
4 Tips to Successfully Manage Projects Remotely
Managing projects is no easy feat. On top of that when you throw a remote team into the mix, it complicates the workflow process.
That is why we have put together these 4 tips that can help streamline the whole process.
For more detailed tips on how to manage a remote team, check out this blog post:
So, let's get to it!
Tip #1: Communication is Still a Key Player!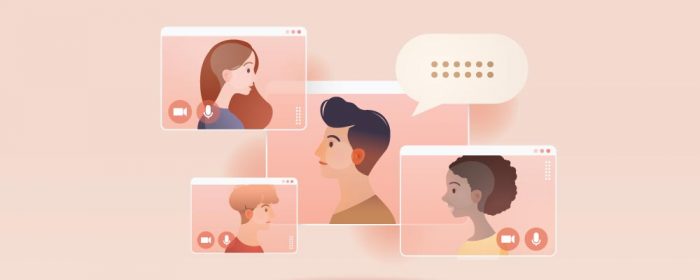 As is the case with managing any sort of team, communication is just as important if not more for teams working remotely.
We cannot stress this enough: Communicate, Communicate, and Communicate!
Communication is job number one for you as a remote project manager. You need to communicate successfully and efficiently to manage the project engagement to deliver a successful project outcome.
You will need to make an effort to ensure that everyone is on the same page despite the lack of co-location.
To ensure that your team does not disengage due to the feeling of isolation while working remotely, check in with each team member each week.
Make sure they know that they can reach out if they get stuck or need help. This is important because you do not want bottlenecks to form and only be informed of issues down the road when your project is facing delays.
One way to do this is by holding more meetings. These meetings should be both for the benefit of your internal team and also for progress reports for your client or stakeholders.
Such meetings not only serve to increase your client's and stakeholder's confidence, but it creates a profound impact on the team as well. From this point of view, internal meetings will allow you to help your team collaborate more effectively. They will also let you be up to date on the status of tasks and the project as a whole.
Tip#2: Create a Shared Vision at the Start of the Project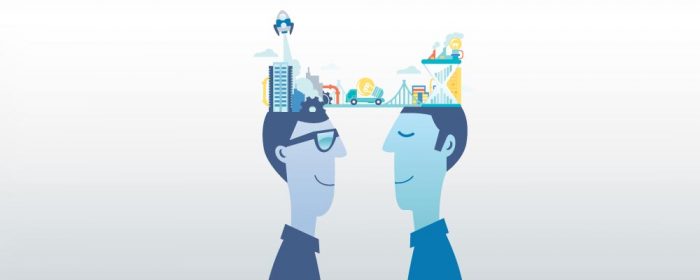 Laying a great foundation is another way to set up your project for success. This is important for projects that are managed traditionally as well as those done so remotely.
Your team should be aware of:
The Project Goal
Team Members' Responsibilities
Giving your team a detailed idea and vision of the project helps with ensuring everyone is on the same page.
This also lets you as a project manager set expectations from the beginning for each member of your team.
Tip#3: Choosing the Right Team Members for the Project
As is true with any project, choosing the right resources can set a project up for success.
The same is true for projects that are worked on by remote teams.
You need to ensure that you assemble people with the right skill set. The members of your team need to have the right level of skills and expertise to bring the project to completion.
Putting the right people together in the team can set the scene for self-sufficiency and autonomy which is essential when you are not working together physically.
Moreover, since you will not be co-located with your team members as a project manager, you need to choose team members that you can empower to do their work and trust that they will deliver.
Choosing a team member who cannot work autonomously even when empowered to do so will create roadblocks and frustrations for other team members and yourself.
Use the Right Project Management Tool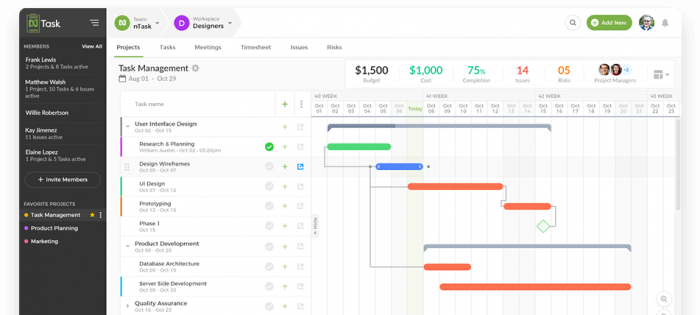 There are many project management tools in the market available to help with managing remote teams.
Having such remote project management software helps with organization, accountability, collaboration and communication, and much more.
With a great project management tool, you can benefit from:
Benefits of Remote Project Management
With so many challenges and things to look out for, why would you even want to manage a project with a remote team?
The answer to that is that project management for remote teams has its own benefits. Here are some of the advantages of managing a project with a remote team.
1. Access to a Global Talent Pool
When you look past those available to work in the same location you open possibilities to pick from a comprehensive global talent pool.
Moreover, this allows organizations access to required skills from a boundary-less talent pool.
Furthermore, since remote workers often work on a contractual or part-time basis, the associated costs of hiring such resources are low as compared to full-time in-house employees.
2. Improved Work-life Balance
When a team is working remotely, they gain all the benefits of telecommuting. This includes improving work-life balance.
Remote teams often have the option to set their own work hours. This allows them to strike the right work-life balance.
This improved work-life balance leads to greater focus at work, happier employees, and reduced stress. This in turn improves the quality of deliverables and productivity.
Such teams are often driven by a sense of responsibility. Thus, they focus on delivering quality work without delays.
Furthermore, team members are often more willing to contribute toward project success, thus improving collaboration so that everyone gets the tasks done on time.
3. Higher Employee Retention
More employees are demanding a balance of work and life.
This improved work-life balance that remote working allows is a way to increase employee satisfaction thus resulting in higher employee retention.
Being part of a remote team allows flexibility to take care of children or other dependents such as elderly parents or sick partners.
Such employees can set their hours while also benefiting from other perks that result in loyalty toward your organization.
Thus, employees are less likely to get restless and thus will not start seeking employment elsewhere.
4. Improved Customer Service
With remote teams, you can mark your presence and be closer to potential clients.
Your market presence can be improved with remote teams as can your customer service capabilities. Thus, giving you an advantage over your competitors.
Moreover, you have improved the chances of expanding your organization and services in new geographical locations quickly. You can do so based on market demand.
Conclusion
There you have it! This was our guide regarding project management for remote teams. 
We hope this post helped to answer any questions you may have about managing projects like a pro. If you have any questions, feel free to use the comments section below. Alternatively, you can reach out to us at fwilson@ntaskmanager.com
Further Readings: