The most significant effect of Covid-19 might be remote work. Before the pandemic, around 5% of full-time employees with office employment worked primarily from home.
That number has increased by 20-30% in the new normal, with variations among industries and occupations. Hiring has become less location-dependent.
Remote employee onboarding is essential for ensuring that employees feel like they belong to the company and have access to all the resources needed to do their best work. However, creating an onboarding checklist helps you to run your onboarding process smoothly and effectively.
The onboarding process for remote employees is separated into multiple stages, starting with a basic welcome clip, orientation to key team members, and details about setting things up.
If new workers are not provided everything they need to get oriented fast, it can lead to a confusing and unpleasant first few days for both you and them.
You will need a robust chat app, good HR and training software, simplified onboarding tools, and an easy-to-read online org chart to save time trawling through emails.
These tools will assist new employees in adjusting to their new remote position more quickly and with less back-and-forth.
---
9 Remote Employee Onboarding Tools to Use in 2023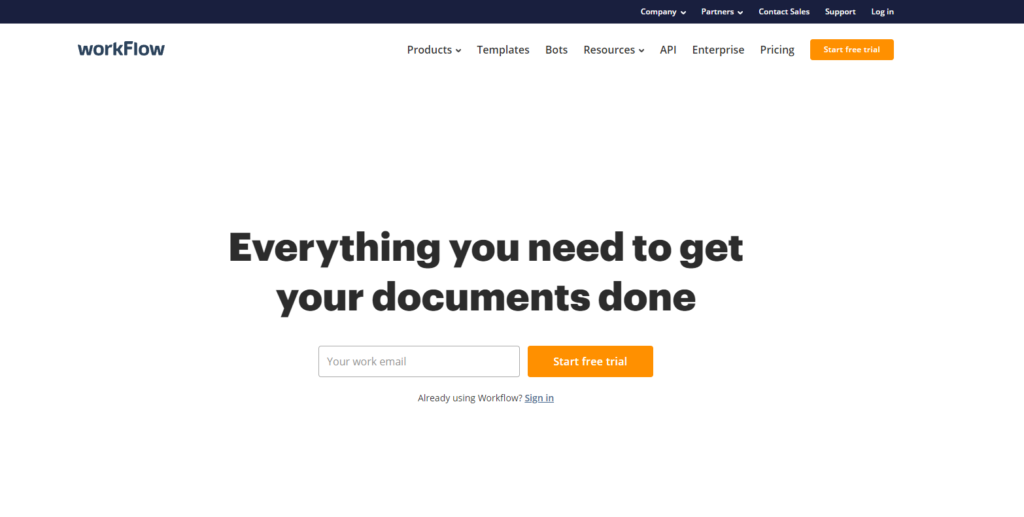 In addition to the hiring process, the tool can be used by HR and accounting departments to ensure compliance with document processing.
The cloud-based solution because of its multiple document templates and advanced features, save HRs from dealing with mounds of paperwork.
Why airSlate?
AirSlate not only allows you to sign contracts, NDAs, and other papers with remote employees, but it also totally automates all document-related activities. This guarantees that all necessary documents are presented and signed on time and in the right order, with minimum involvement from Hr staff.
airSlate provides pre-built templates and no-code Bots to let you automate HR tasks without writing a single line of code. A few minutes spent designing a strategy in airSlate can save your team the hours it would normally take to gather documents for a new employee.
Pricing
AirSlate offers a free trial period for businesses looking to improve their company processes.
The Basic membership level is $30 per Flow Creator each month.
The Business Cloud costs $50 per Flow Creator each month for a minimum of five users.
---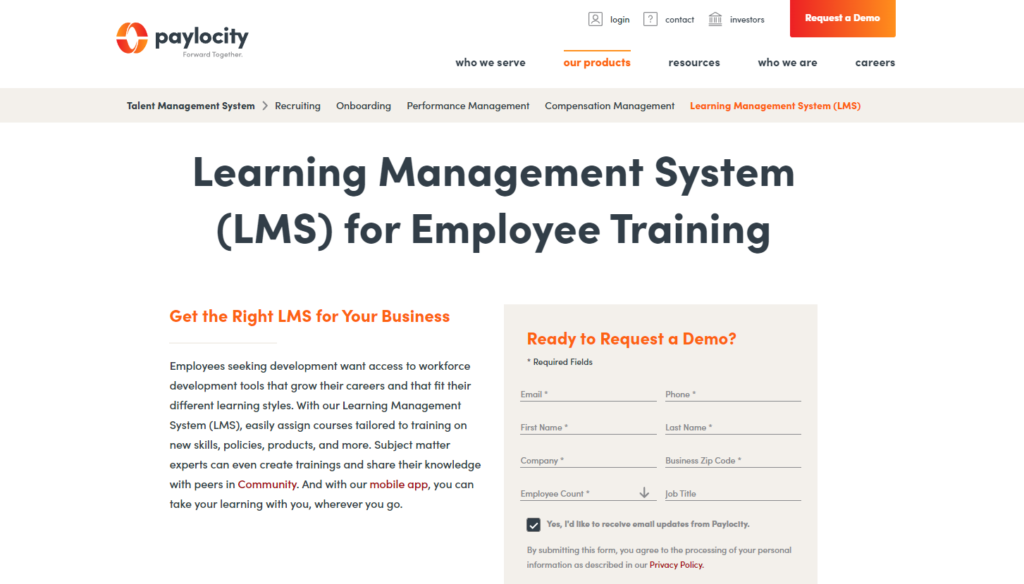 Paylocity is a cloud-based tool that may assist in the automation of staff onboarding and other administrative tasks.
It is appropriate for small, medium, and large enterprises since it is easily customizable to meet their expanding demands.
Why Paylocity?
Its ready-to-use courses are immediately available as you join up. They are well-designed, comprehensive, and cover all themes, allowing you to conduct short-staff training while on the go.
You can customize your content, such as audio recordings, screen-shares, and interactive quizzes.
You can monitor employee progress, send reminders and notifications, track completion rates, set time limits and due dates, and do a range of other tasks.
Paylocity is exceptional in that it allows you to verify attendance, run payroll, and manage the company budget all while saving you time. This remote employee onboarding tool can be used to automatically enroll new staff.
Pricing
Paylocity charges employees on a per-employee per month (PEPM) basis. A Paylocity membership might cost between $18 and $25 per month, depending on the size of your company and the modules included in your scope.
Paylocity sometimes charges a one-time implementation fee, or setup fee, in addition to software costs
Paylocity's setup costs are typically 10-20% of the annual software fees (i.e., $10-20K for a $100,000 purchase)
Paylocity does not offer a free trial.
---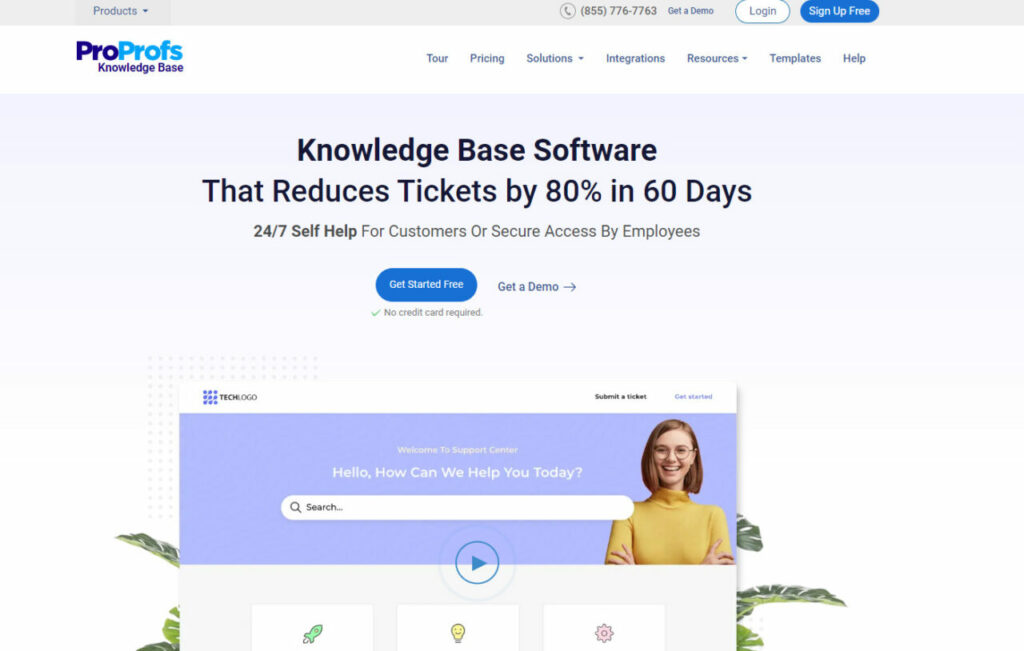 Employee onboarding is crucial, particularly for remote workers who are distributed across geographies and have just a rudimentary awareness of your firm and the work you do. This emphasizes the importance of remote employees' onboarding.
To make the most of this time, choose a solution like ProProfs Knowledge Base software, which is easy, powerful, and feature-rich.
Why Proprofs Knowledge Base?
This tool helps you create an online employee handbook to educate new hires on your company's work dynamics, rules, vision, objectives, and, most importantly, the role that remote employees will play in your firm.
You do not want your new staff being bombarded with emails on their first day. As a result, it is critical to provide them with a platform that has all of the necessary information to get started. This is made simple with ProProfs Knowledge Base software.
It is an excellent tool for creating a company-wide information platform, comparable to an employee handbook that is easily accessible on a range of devices such as computers, smartphones, and tablets.
The appealing features of the software, such as its MS Word-like editor, Google-like search capabilities, customization options, workflows, and more, work together to provide you with an unequaled experience.
Even little tasks, such as adding text to many pages at once, creating toggle material, adding your company's logo and brand name, and so on, are possible with this powerful tool.
Overall, it is an excellent tool for reducing the number of emails and phone calls and giving remote employees with a pleasant and trouble-free onboarding experience.
Pricing
Essential-$1080
Premium-$1440
Enterprise- Contact team
---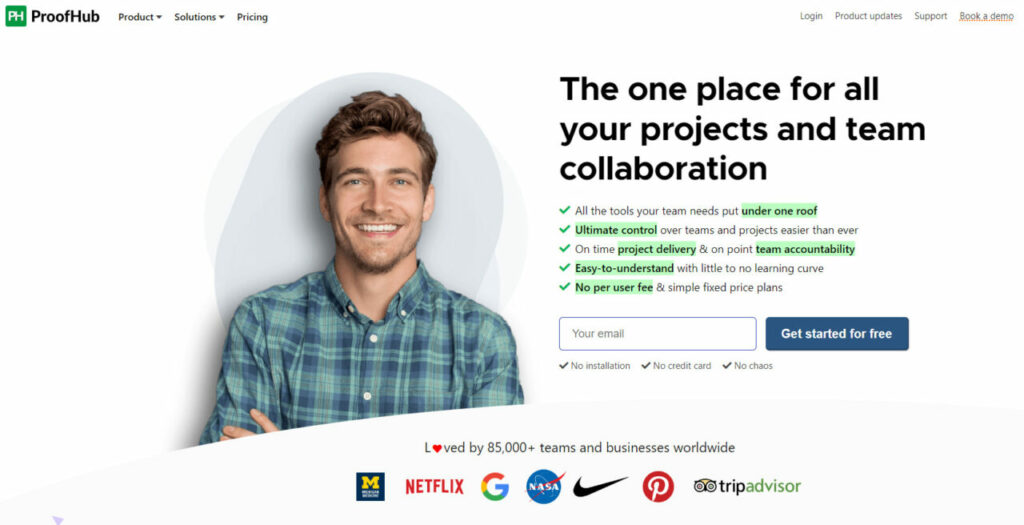 ProofHub makes onboarding easier for HR departments and new hires by providing effective communication and collaboration tools.
Furthermore, the technology supports HR professionals in automating routine work and assuring team members' constant cooperation.
Why ProofHub?
ProofHub customers also benefit from a pleasant setting for announcements, which helps HR businesses recognize team members' accomplishments, motivate them, and provide thorough project information, among other things.
ProofHub's 14-day free trial allows you to try all of its features.
Pricing
The Basic membership level, which is charged annually, costs $45 per month and allows an unlimited number of users to manage up to 40 projects and utilize up to 15GB of storage.
Companies that have remote employees and clients choose a more complex strategy with specific access roles. It costs $89 per month if paid annually, has additional features, and includes 100GB of storage.
---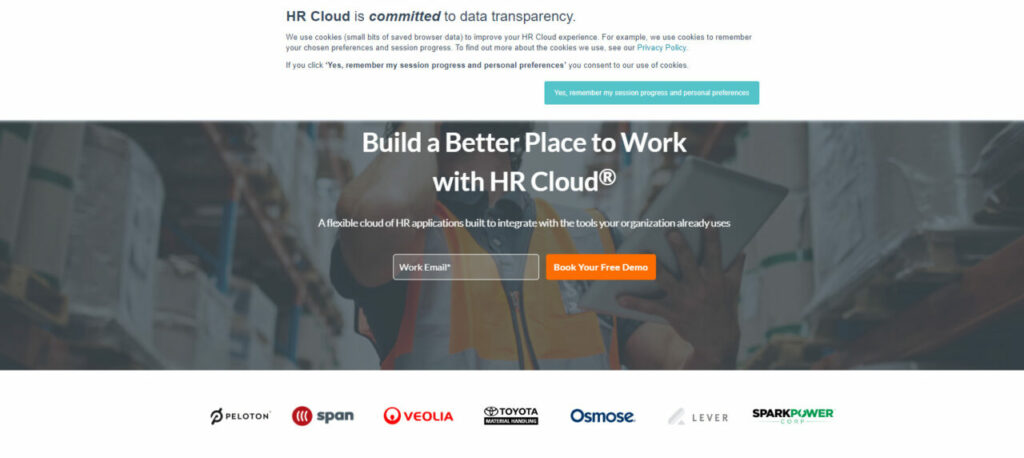 HR Cloud is a cloud-based human resource management (HRM) suite that supports businesses in various industries, including leisure, travel, tourism, medical practices, mental health care, retail, and others. The products in the portfolio include Onboard Software, Recruit ATS, People HRMS, and Workmates Intranet.
Why HR Cloud?
Onboard by HR Cloud has been deliberately designed to answer common difficulties that other software solutions simply cannot. Onboard offers the most customization options, including workflows, bespoke portals, corporate branding, and other features.
New recruits get access to materials even before their official start date. This allows you to spend less time on paperwork and more time on offering information to your new recruits.
Onboarding ensures that all necessary documents are filled out, and deadlines are met. You may improve the I-9 signing, collection, and storage procedure by streamlining the E-verify process.
The use of a one-time setup and cloud-based deployment eliminates the need for upgrades and allows for the shortest time to value.
With all of these fantastic features combined, HR Cloud is a valuable tool that can substantially ease your business operations.
Pricing
For a customized pricing quote, please contact support.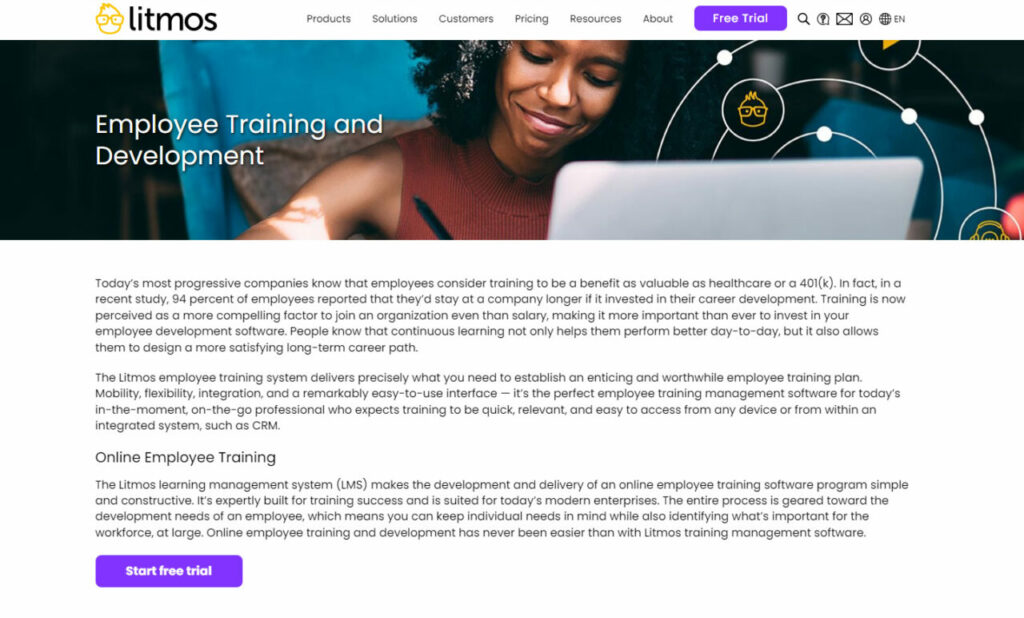 SAP Litmos is a comprehensive learning management system (LMS) that enables companies to provide seamless online employee onboarding.
---
Why SAP Litmos?
It includes a big variety of information that you may utilize regardless of your niche. SAP Litmos can deliver anything from compliance training to staff training to customer training and everything in between.
You may also construct your courses from the ground up and tweak every aspect using the software's unique templates.
The system has amazing gamification components that will make remote employees' learning more pleasant and engaging. Points, badges, and leaderboards may boost morale and performance significantly.
SAP Litmos comes with all of the essential integrations and can be set up in minutes. Because it is scalable, adaptive, and versatile, it is a fantastic solution for your staff onboarding needs.
Pricing
Pro
150-500 users: $6 per month per user
$4 per month for 500-1,000 users
Pro + Courses
50-150 users: $15 per month per user
Users between 150 and 500: $9 per month per user
---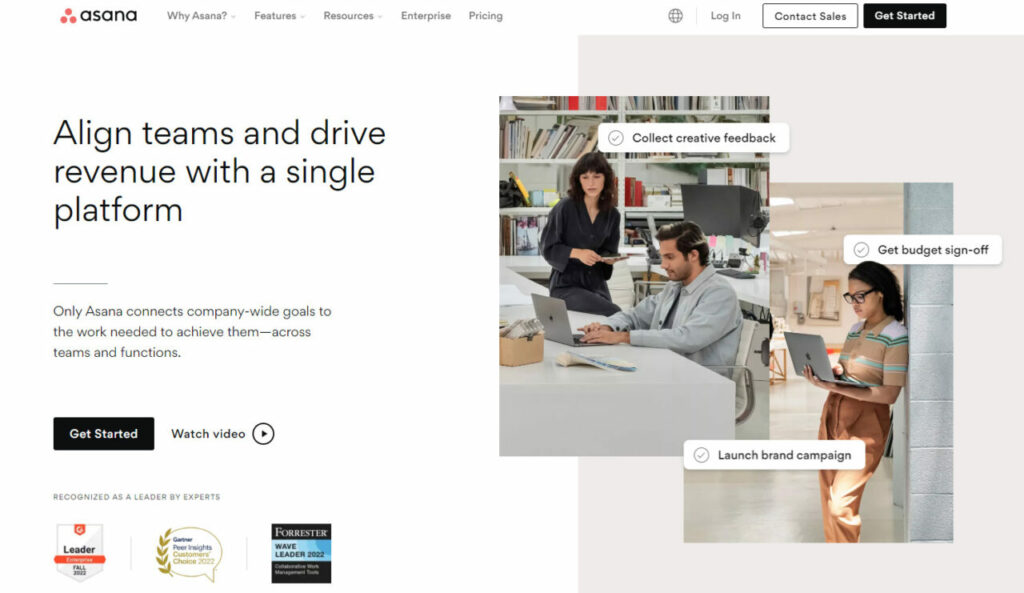 Asana boasts that its software can boost team productivity by up to 50%.
Why Asana?
While Asana is marketed largely as a project management tool, it is much more.
Because there are so many ways to communicate and exchange information, onboarding remote workers is straightforward. Because each stage or work is set out in phases, teams can easily track their projects from start to completion.
You will be able to track not just which tasks and projects remote employees have completed, but the program will also allow workers to track what still has to be done.
To help you fulfill your work as effectively as possible, Asana may also be used
Pricing
Basic- Free
Premium- $10
Business – $24.99
---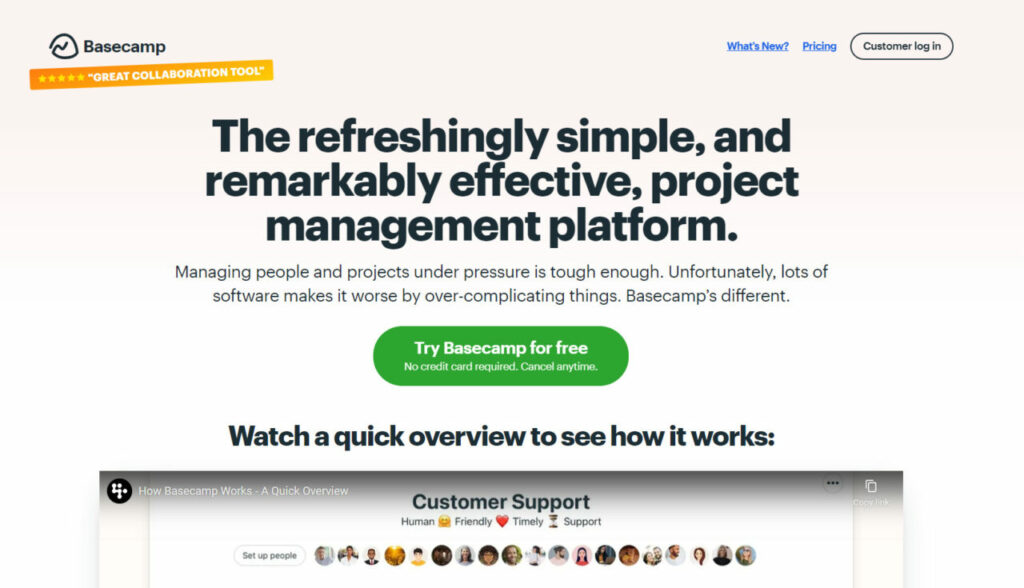 Teams, especially those made up of remote personnel, typically confront the problem of information being scattered over too many platforms, such as documents, chat chats, emails, and so on.
This can make important information difficult to find and easy to ignore, resulting in more effort, wasted time, and misunderstanding. A chat or project management tool cannot tackle such a large problem.
Basecamp is useful in this situation. The software package includes everything your team needs to function effectively and efficiently.
Why Basecamp?
The software package includes everything your team needs to function effectively and efficiently. It even claims to "make tasks appear less difficult."
The tool might be used as onboarding software for new staff to get them up to speed and on the right track. It may also be used to converse, develop ideas, plan and execute projects, and exchange documents and images.
It is a one-stop solution for all facets of teamwork. Basecamp has it all: message boards and group chats, calendars, to-do lists, and file storage.
Pricing
Here's a quick rundown of the prices for the plans:
Basecamp Personal provides a completely free plan
Basecamp Business costs $99 per month
Basecamp's pricing website now offers a 15% discount if you buy a one-year subscription in advance.
---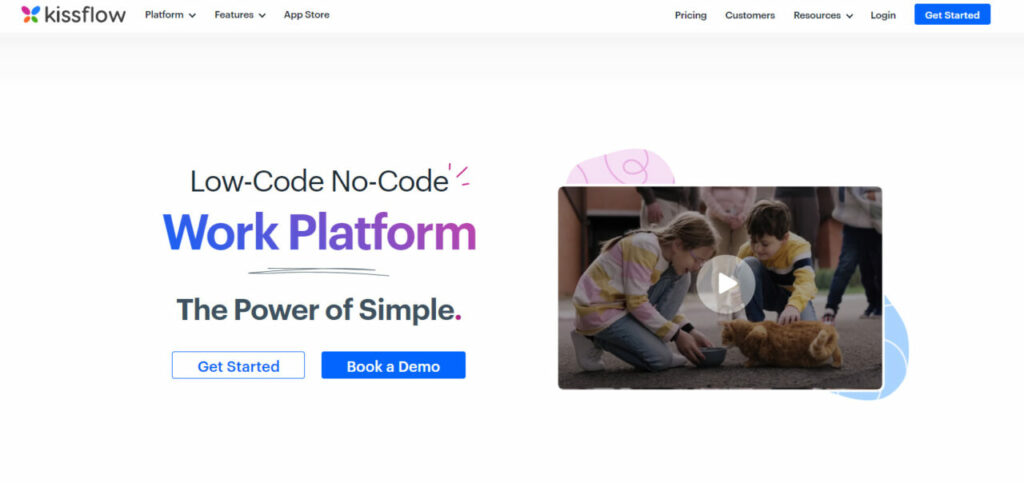 Kissflow's mission is to help you automate any workflow in your business, from development to employee onboarding.
Why Kissflow?
Users may choose from over 50 pre-programmed procedures, including sales invoicing, employee onboarding, refund requests, and marketing campaigns. You may then build custom forms and workflow diagrams and allocate privileges to each stage.
Once you have begun the method, monitoring what has been done and analyzing process progress is simple. You may also create custom reports to assess the efficacy of each operation.
Pricing
Small -$10
Corporate- $20
Enterprise – Contact Support
---
Which Remote Employee Onboarding Tool is best for you?
One technique for successfully enrolling remote employees is to include powerful software and internet services in your HR operations. These tools explained above can be used to give employees access to business documents, track goals, evaluate performance, and much more.
Choose an option from the list above depending on the issues you are experiencing while onboarding a remote employee and begin optimizing your HR procedures right now.