Project time tracking goes hand in hand with all other variants of project management. If we talk about time tracking in project management and deadline schedule, both are mandatory. Without project time tracking, you won't be able to set accountability factor into play. It is easy to set up schedules around different milestones, but without knowing how much each employee or team member is putting into a specific project, tons of things can go off-track within a jiffy.
And to that end, there is a sense of trinity in project management – i.e. is scope, cost, and project time tracking. The time monitoring side of any project or a program is a unique technique that helps us to accurately track down the progress of our work.
For project managers, time tracking is even more crucial because they are dealing with frontline team members, who are further responsible for getting things done.
How to Make Sure That 'Time' Isn't Slipping Away?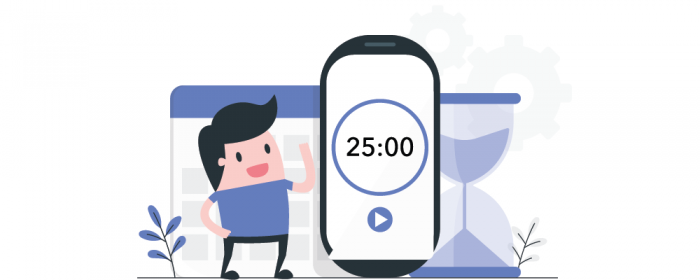 There are many time tracking software primarily designed to monitor the time and progress of your work. We know that whether anyone likes it or not, time doesn't wait on anyone. Program managers are especially keen on saving time because they have to report to their superiors about what went on during the lifetime of a project.
In a way, we are all on someone else's hook while work's in progress. Therefore, time's not a luxury we can afford to waste – especially in the business industry. On this note, project time tracking software can help to a great extent. If you are not already using them, you should! Besides, they are a great way of getting insight into performance blockers at employees' end.
Once you have identified weakness, you can nip it in the bud. And by weakness, we mean those team members who are not able to give in their 100% to a project. On the other hand, some employees like to procrastinate as part of their daily rituals. They do finish the work, but submissions are usually made until after or before the deadline.
We are going to take a look at different variants of project time tracking and how to overcome adversity through our list of handpicked software tools.
Variation Aspect of Project Time Tracking In a Project
This concept applies to projects with variations of time lapses. Whenever you're tracking down a project, time is calculated in different ways. Sometimes it is done by using software that captures your keys' inputs, screenshot and browser activity, and office attendance time stamps.
On other occasions, time tracking in such projects is done by accounting for the total number of man-hours worked by the end of the billing date. These projects bill by hours worked. Therefore, improvise as you go along on the time tracking aspect of a project – whether it is within the capacity of a project manager or a program manager.
An All-Inclusive Manufacturing Time
This type of time includes the full-time calculation of the project. It initiates at the starting day and remains intact until the completion of the project. You can have an absolute guess by taking the precedence or by measuring the quality and duration of the same type of previous projects.
'Task Time' Oriented Project Time Tracking System
This type of time is concerned with individual tasks. Task timers are also our favorite because they lend insight on actual worked hours at the sub-tasks level. By knowing the duration of each task you have not only get an accountability factor at workers' end, but you can also assess the total number of hours the project is going to take before coming to fruition.
Organized/Planned Time
We know that every project has a timeline and a schedule to meet. A plan is mandatory in a schedule and timeline. Organized time-based projects rely heavily on getting things done on time. The nature of these projects depends on specific schedules. Think about events, launch dates, and stakeholders who are further relying on proceeding with a program. You get the idea now, right?
Best Project Time Tracking Software and Tools
To help you incorporate project time tracking into your projects, we have a list of software. They were evaluated and handpicked by our staff so that only the finest programs can make it to the list. Before we go any further, you can use timesheet templates as an alternative to project time tracking tools.
These templates are easy to understand and are available online. As for the recommended tools, take a look below: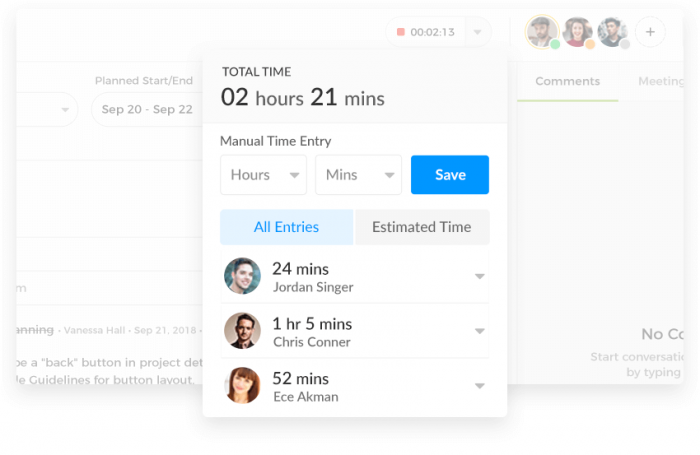 nTask is a project management tool with powerful time tracking features. How does it work? First of all, time tracking was available in a very elemental form. All thanks to version 2.0 overhaul and core feature updates, time tracking was one of the high priority ticket items that made it to nTask.
At a basic level, you and your team members can maintain a time log throughout the course of a project. For instance, if a team member has worked on a project, he can maintain a log by utilizing project time tracking function at the task level. nTask also enables timesheet approval and backlog monitoring which helps contractors to bill their clients appropriately.
Haven't tried nTask before, you can check it out here.

If you want to track down the progress of your team and calculate their working hours, then Toggl falls into place. Though this is not used for complex time tracking project management programs, the application is widely used by tons of veterans and casual users alike.
It serves the purpose when it comes to boosting and tracking the productivity of your employees at a small business level. Toggl has a paid version but the free version has a lot of features that make it unique. It is very convenient and works well with your popular operating systems. Think about Mac OSX, Windows, Linux, and Android. Speaking of Android, you can get Toggl native app for both Android and Apple platforms.
The main difference between Toggl and other project time tracking tools is that it is very user friendly and comfortable to use. You can start it right away without any hesitation and formalities. You can add clients, projects, tasks, and data as you continue to populate the program's task details.
Top it off with powerful browser support and 3rd party app integrations, you are looking at a fully-fledged project time tracking tool. Lastly, there's a wide variety of support for exported file formats. PDF, XLS, and CSV are just to name a few of those extensions.
For a full breadth of features and pricing, visit Toggl's official website.

ProjectManager.com is an award-winning time tracking and project management platform. They initially took off as a dedicated hub to all things project management. To this day, the tradition continues. However, as time went by since the inception of the company's services, they continued to add tools for project time tracking, collaboration, task management and so much more.
With the help of ProjectManager.com You don't have to use multiple tools to manage the entire project, you can track the time and manage the whole project easily through Project.Manager.com. It is all in one and it is more likely to say that every project management solution is available here.
As of now, the website has both paid and free plans to support individual contractors and seasoned project managers all over the world.

Gantt Charts' dedicated apps also come into play when you are dealing with project time tracking in any business. According to GanttPRO devs, you can create a project and add a time tracking element to it within a record of 7 minutes. The learning curve is equally smooth because the application elicits a simple user interface and minimalistic Web 3.0 design.
With the GanttPro app, you can manage your resources and projects in one place with the help of time tracking and Gantt chart features.
By the way, Gantt Charts are available at ProjectManager.com too. You can use them to schedule your tasks properly and track the progress of your project. To that end, nTask integrates Gantt charts by adding a layer of interactivity over them. Yes, with nTask, you can interact with your Gantt charts to reshape your workflow process and overall project time tracking experience.
Read more about time tracking tools:
The Top 22 Time Tracking Software to Improve Team Productivity
Additional Resources for Project Time Tracking
Aside from using the aforementioned project management tools, you can get by with time tracking without the use of extensive software. It all depends on the direction which the company is willing to take for specific projects. Some projects do require time tracking without the additional support of dedicated time tracking and monitoring software.
Here are some extra resources and platforms that can hone your project time tracking skills.
Timesheets for Team Management: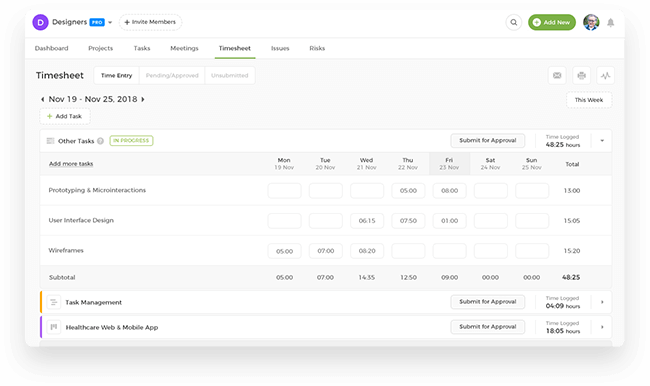 We know that the estimation of time to complete a task is super important when it comes to project management. It is easy to set up a timestamp in place at the start of a project but things get a little fuzzier. For instance, there might be a setback from development's end, such as; sudden climate change, etc. that may hinder the project's delivery date.
Due to such factors, time estimation comes into perspective. Project managers need a way to predict the amount of time it will take to complete each milestone. For that very reason, there is planned vs. actual schedule to follow.
Timesheet templates are available online. Most of them have MS Excel support, alongside the addition of formulas that predict completion time. Use these timesheets to your advantage to learn basic level project time tracking.
Read this blog:
Gantt Charts in Excel? That's old school, try Gantt in nTask
Dashboards Monitor Slippage and Scope Creep: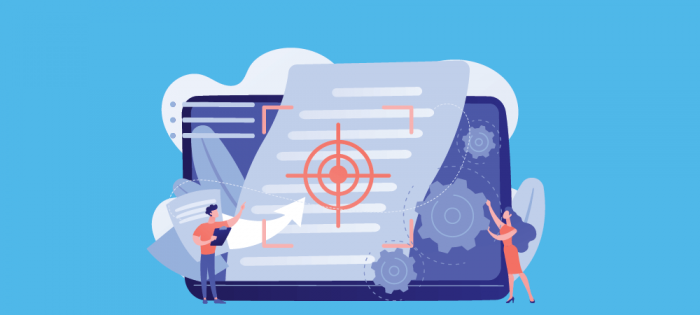 If you want to ensure that iron-clad deadlines are set in place and that they are being met, then use Project Scope Creep tools. We recently published a post on project scope creep. It illustrates the process that helps project managers to set things into motion.
More so, it is a great read on how to avoid scope creep when you are least expecting it.
Conclusion
Overall, time tracking is not that complex, to begin with. As a project manager, you will have to improvise and come up with a few workaround solutions if scheduling isn't your program's forte. But you will eventually begin to appreciate what the system has to offer.
If you have already used time tracking software tools before, do let us know about them through the comments section below.