In today's highly competitive and modern workforce, every project manager's dream is for the project to run smoothly from start to finish, with no delays or budget overruns.
When it comes to project management, things are not that simple. Even if all of the issues are planned in advance with the project stakeholders, something will always impact the project's scope over time.
When the scope of a project is unknown, you have no idea how much work must be completed to satisfy its goals. As a result, you can fall behind on your deadline. Scope creep is a key concern for project managers, affecting 52% of projects.
Project scope management helps you achieve the project goal while preventing issues like scope creep.
What Does Project Scope Management Entail?
Project scope management refers to the entirety of work required to provide a product, service, or outcome with established capabilities and characteristics. It includes everything a project must have as well as the factors that affect its success.
If you do not have a comprehensive project scope management plan in place, there is a significant chance that your team might waste time or perform work that is not necessary to complete the project at hand.
Product Scope Management should not be confused with Project Scope Management, which focuses on the product's functional result requirements. This type of scope specifies the product's identity, appearance, and functionality, whether the product as a whole or a component of the product.
A well-defined project scope management assists in avoiding key problems such as:
The evolving needs of the project
Changing the project's course when it is already underway
Recognizing that the final output fell short of expectations
Examining the budget that was mentioned
Inability to meet project deadlines
A clear picture of the project's time, labor, and cost are provided by effective project scope management.
It helps to distinguish between what is and is not essential for the project's completion.
Project Scope also establishes control elements for the project to handle components that may change throughout the course of the project's existence.
PROJECT SCOPE MANAGEMENT INVOLVES THREE PROCESSES:
| | | |
| --- | --- | --- |
| Planning | Controlling | Closing |
| Identifying the project and establishing the work (or processes) necessary to complete it | Tracking, controlling, and monitoring the development of a project, which includes keeping track of documentation, scope creep, tracking the work throughout each phase, and disapproving/approving any changes along the route. | This is the process's "wrap-up" phase, which involves an audit of the project deliverables and a comparison of the end product's results to the initial established plan. |
What are some of the Best Practices for Project Scope Management?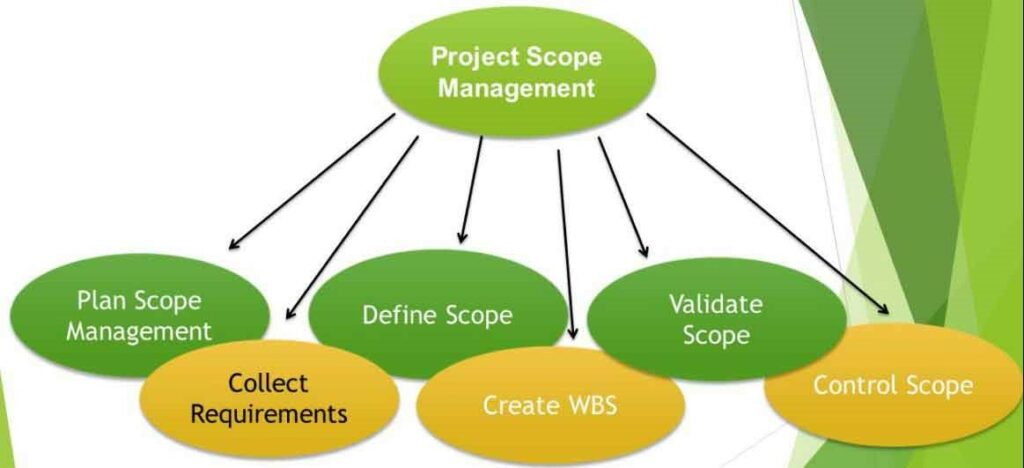 1 – Identification & Planning Scope Management
You can't begin a journey until you know where you are going. Before beginning a project, its goals must be well defined. Interact with clients and other external stakeholders to understand the true requirements of the project.
When there is an insufficient financial allocation to meet client expectations, they may have higher expectations.
Create a shareable document that defines all needs and ensures that all stakeholders understand the project's goals.
Following the identification of the requirements, the next step is to prepare a document that will aid in the planning of the project's scope.
The first step in project scope management is to create a scope plan document to which you will refer later.
The primary purpose of this step includes
Project scope statement in detail
All of the project requirements are broken down.
Project deliverables should be expected
Process for controlling project changes
Create your Project Scope Statement
The scope statement is where you will identify the work required to finish the project. It specifies your goals and leads the activities necessary to complete the project. The scope statement may alternatively be referred to as "the statement of work" or "term of reference."
A concise scope statement ensures that everyone knows what to anticipate, that all necessary steps are performed and that the project is finished on time and on budget.
The scope statement should include a description of everything required to establish the project framework, such as project goals, deliverables, features, functions, tasks, deadlines, and expenses.
The project manager should draft the scope statement in collaboration with the team leaders and stakeholders, ensuring the following:
It only covers the essential work (scope); each phase of the project may be completed on time, and the project can be completed within the budget that has been specified.
THE SCOPE STATEMENT SHOULD CONTAIN
The project's borders (what is and what is not included)
Duties of each team and individual team members
The procedures for completing each project phase
How will each step be authorized and checked
You should get advice from all project stakeholders throughout the planning phase.
You will choose and document how you propose to define, manage, validate, and govern the project's scope. The scope management strategy also specifies how you will handle unexpected events during the project and how deliverables will be accepted.
2 – Collecting Requirements
The next phase is to determine stakeholders' requirements and expectations. Through interviews, surveys, and focus groups, you will be required to document all project needs, expectations, budgets, and deliverables.
This is an essential stage because stakeholders' criteria or expectations may be unreasonable, and project managers must intervene to find a solution that is acceptable to everyone while avoiding project delays.
At the completion of the requirements gathering step, you should have the following
Both functional and non-functional requirements must be met
Stakeholder expectations
Business necessities
Support and training are required
Project specifications
3 – Defining the scope
At this stage, you must transform your needs into a detailed description of the service or product that you want to provide as part of the project. You will then have a project scope statement to which you may refer throughout the project.
While it is necessary to specify what is within the project scope, it is as critical to specify what is not. Any scope adjustments must then go through the entire change control process to ensure that the team is only working on what they are supposed to work on.
A stated scope provides a starting point for your project team and anybody else engaged. If something is not included in the scope, it does not need to be finished by the team.
4 – Create a WBS Structure
According to online polls, 80% of businesses waste at least half of their time reviewing projects. You surely don't want that.
For that, create a Work Breakdown Structure based on your project scope statement and the documents gathered during requirements collecting, which effectively breaks down the whole project into smaller individual tasks. Because of the clearly specified deliverables, the project manager and team now have multiple more manageable pieces of work.
A streamlined operational system of record makes it easier to create a work breakdown structure. Work front's corporate work management platform, for example, makes it simple to standardize and automate forms, tasks, and procedures. When your team knows they are concentrating on the proper activities to complete a project, they can work more quickly and efficiently.
5 – Scope validation
In order to secure the necessary permissions, the scope and deliverables must be provided to project executives and stakeholders at this point. Before starting the project, scope validation should be undertaken to ensure that if something goes wrong, it is easy to figure out what went wrong.
6 – Controlling the Scope
Once the project begins, the project manager must check its progress on a regular basis to ensure that the team does not deviate from the original plan. Controlling scope is an important aspect of project management. Furthermore, when clients provide changes to the initial requirements, the project manager must ensure that such changes do not diverge from the original project scope.
These project scope management practices take time and effort to implement, but they will save you time, money, and headaches in the long run.
A good scope management plan promotes open communication among all project stakeholders and team members, which leads to fewer surprises and miscommunications. Everyone is aware of and understands the scope of the project and can easily focus on the required deliverables.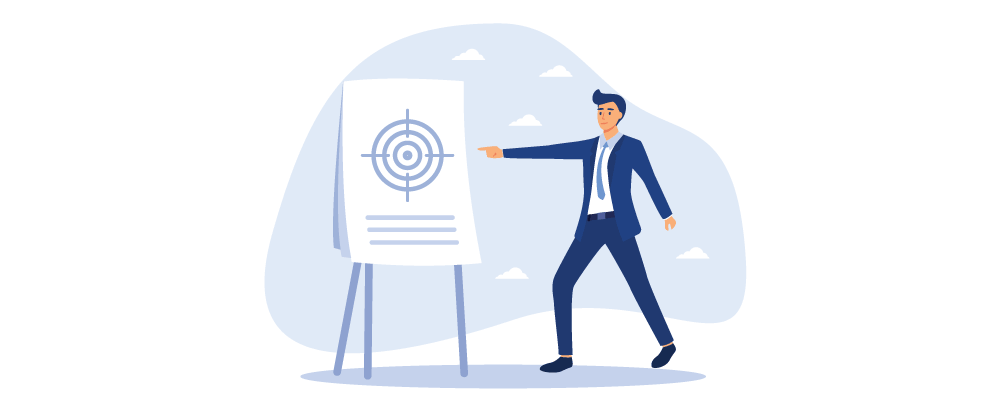 10 Effective Tips for Success of Project Management Scope
Every project needs efficient project scope management. You must have a clear plan in place so that all parties involved know what to anticipate and what their responsibilities are.
Here are some last recommendations for effective project scope management:
Understanding the project entails recognizing and comprehending the client's interests, desires, and ambitions, as well as having a firm grip on the project's objectives.
Before you can determine what resources are needed, you must first define the project requirements. You will then need to insert assigned roles and tasks
Hire an experienced project manager. Even the best-laid plans will fail if the right project manager is not in place. They should be adept in team management, with a clear understanding of how to assign work based on each individual's abilities and personality
Essential phases or milestones must be identified in order to complete a project. In addition, you must indicate how each phase/milestone will be examined and authorized
In order to address problems and make changes, you must be able to communicate with stakeholders, the project manager, supervisors, contractors, and team members
Identify team members' strengths and weaknesses – Understanding team members' strengths and weaknesses may help the team become more efficient, helping you to meet project deadlines.
Use online project management software containing a variety of resources. These solutions may be used to provide a centralized platform for tracking, managing, sharing, and interacting with all project participants.
Risk management is essential for recognizing possible dangers and preventing costly mistakes and cost overruns that might derail a project.
Test deliverables – In order to successfully finish a project, tests must be developed at critical phases. This will validate that the conditions for each stage have been met.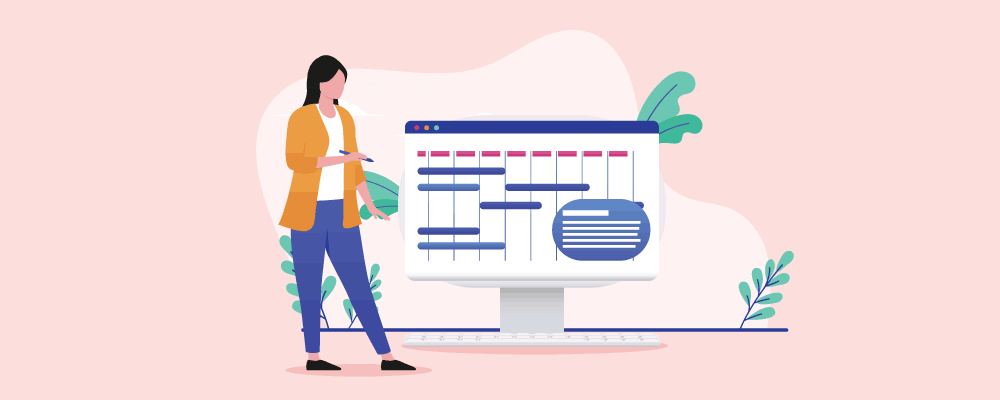 How Important Project Scope Management is for a Project Manager?
Moving on to the significance of scope control for project managers, it is a reality that certain interruptions (scope creep) always occur during project execution. Project managers are deeply concerned about scope creep.
However, by regulating the project's scope, the project manager may document all resources needed to achieve the project's goals while avoiding or minimizing the chance of scope creep.
A poorly managed scope can substantially impede the progress of your project. This technique assists project managers in selecting and managing what is and is not part of the project.
Without it, project managers would be unable to accurately estimate the amount of time, money, and human resources required for a project.
Scope Management aids in preventing difficulties that may develop as the scope of a project expands and the requirements list gets disorganized. Project scope specifies what is and is not included in the project and regulates what is added or removed as the project progresses. Scope Management employs control strategies to meet events that may need changes during the project's existence.
The cost and length of the project cannot be forecasted until the project scope is defined. Due to a lack of communication, the scope may need to change at times. It has a direct influence on the cost and timeline of the project, resulting in losses.
Wrapping it up
The most difficult aspect of project management is defining your project scope. However, if you do it right, you will have the most solid base on which to create your goals. To do it right, you must decide on a core set of items, capabilities, or functionalities that you will provide. These must be ones that all of your stakeholders think are a fair balance of their various needs. You also have the option of going back and negotiating more features if time, resources, or budgets change. There is no one most critical skill in project management, but if I had to pick one, I suppose it would be Project Scope Management.