If you have stumbled on this page, then you're probably wondering "What the heck are Project Management tools?" Let's start from the very beginning, and go through some common misconceptions about project management tools this year.
Project Management Tools
Well, Project Management Tools are the munitions that project managers require to help a team or an individual in getting their work organized. It is used to manage their projects and tasks in such a way that they achieve success.
What is a project management tool?
A project management tool is a software application that helps project managers and teams plan, organize, coordinate, monitor, and manage a large number of activities necessary to complete a project. It can be used to create team collaboration on tasks, assign resources to specific tasks or sections of the project, set due dates for each task/section, track progress throughout the duration of the project, and more.
Project management tools are designed to make all aspects of managing projects easier and more efficient, allowing teams to collaborate on a single platform and share files across multiple devices. They can also provide detailed reporting features so that everyone involved in the project has access to an up-to-date status report on progress made so far.
A Minor Overview of Project Management Tools
Despite the name, these tools are useful for any stakeholder in the development of the project and not just the project managers. They are dynamic tools that can be completely altered to facilitate the needs of teams with different sizes and goals.
What are some of the basic features that a Project Management Tool offers?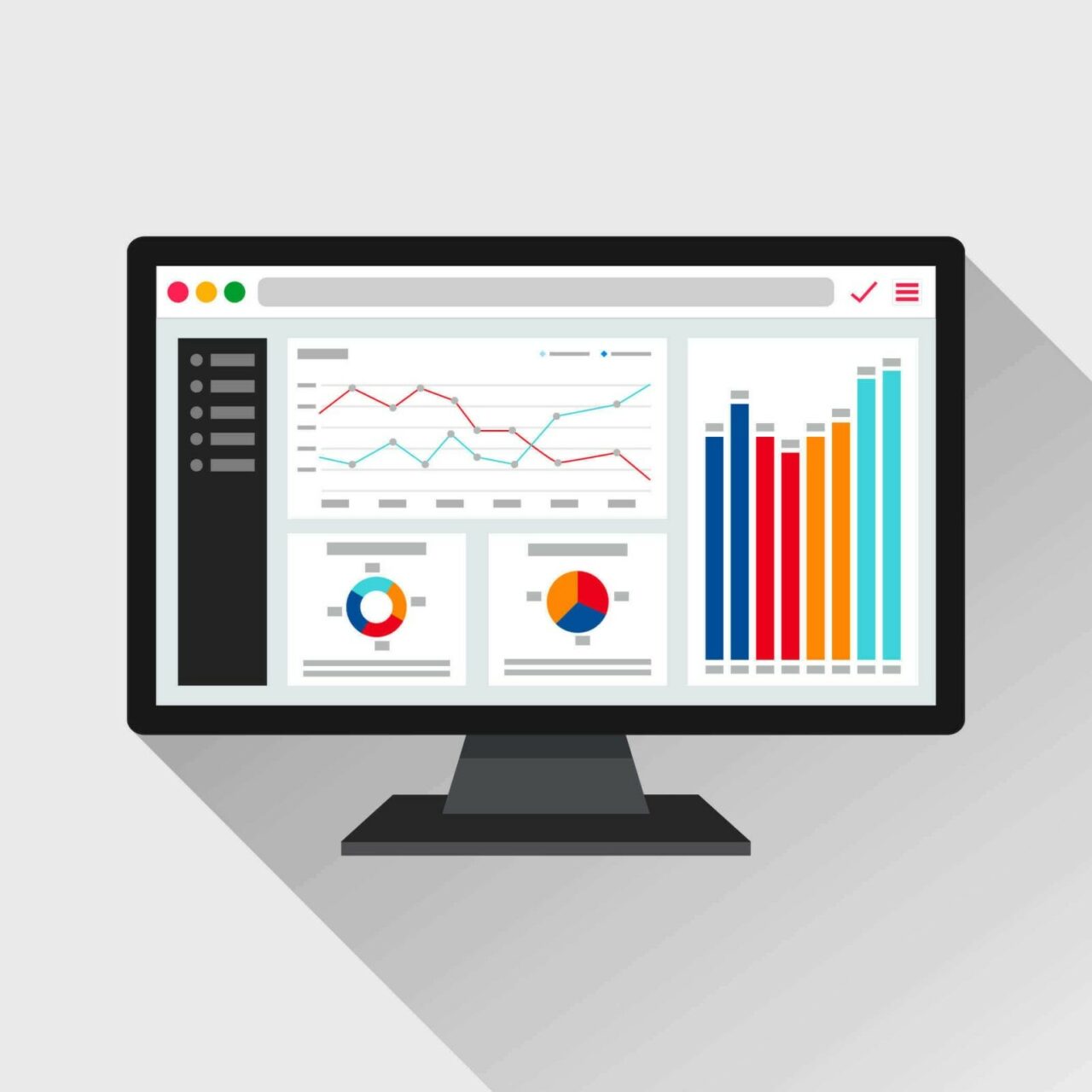 If you use a Project Management application like nTask, then you can enjoy the following features.
Planning or Scheduling: The most constructive feature that you can use while using Project Management tools is to plan or schedule the activities and tasks. It is required for the success of your project. You can plan and delegate work to all of the team members in a single place with folders, calendars, workflows, templates, tasks, and subtasks.
Collaboration: Emails are no longer the single form of communication when it comes to transferring information among team members. Project Management tools can be effectively used to add comments on tasks, organize dashboards, assign tasks, and also for approvals and proofing.
Documentation: When the team or the project managers are working on multiple projects, there are bound to be some blunders where some files can get lost and there is no way to recover them. To avoid these mistakes, project management tools offer features like storing files, versioning them, and also editing them which will save you from any mishaps.
Evaluation: These tools also provide functionalities like reporting and resource management that help the project managers to assess and track growth and productivity.
What are the tools in Project Management that are used for effective Project Planning?
As we know Project Management is not a simple science. It is a complex amalgam of a wide variety of concepts that cover strategy people management, IT communications to number crunching.
In this piece, we will learn about the most important tools that managers have in their arsenal. They are used when they need to plan or schedule their tasks for their projects, identify the critical paths, monitor the progress, and all of the other important tasks that are needed for a seamless project cycle. Let's begin.
1. Network Diagrams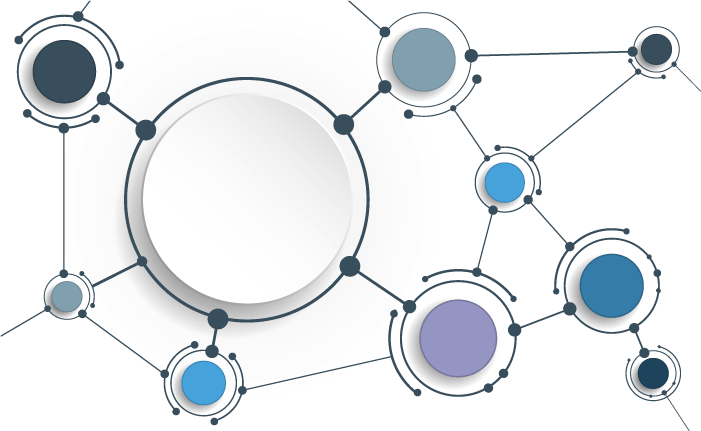 These diagrams are one of the most important tools in project management that can be used in the process of project planning.
Also known as an "Arrow" diagram, because the diagram consists of different arrows that can be used to connect different activities and also to display precedence. By using these arrows you can also show interdependencies between different activities of a project.
In the process of forming the Network Diagram, there are always some assumptions to be made. The first assumption to be dreamt up is that all pending or ongoing activities have been completed before starting new ones.
The second assumption that has to be made is that all the arrows used in the Network diagram indicate a logical priority. What that means is that the direction of the arrow is displaying the unique sequence that needs to be followed for the proper execution of activities.
The last but not least assumption is that Network Diagrams have no choice but to start with a single event and end with a single event because there is no place for dual start and endpoints.
If the project manager wants to calculate the total duration of a specific project, they need to define a total of four dates for each specific task.
The first two are the start dates. The first date in these two is Early Start which is the earliest date on which the task can be started.
The second date in those or Late Start is the date on which the task absolutely has to start if it hasn't already.
This same logic goes for the latter two of the four dates mentioned above. Those are the end dates.
Another important element in the Network Diagram is the Slack time. This is the time that is allowed for the task to be delayed but not more than that. Why? Because eventually, it will cause a delay in the overall timeline.
Check this out:
The 25 Best (& Free) Project Management Software of 2022
2. Critical Path Method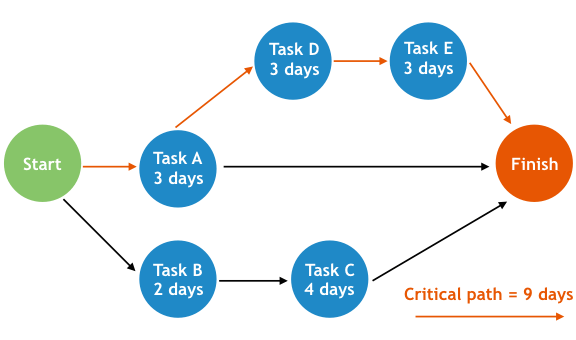 CPM is an essential tool that is thoroughly used by project managers. This is because this tool can monitor and assess the progress of the project in real time. It is to ensure that all the ongoing projects performed by the team are going to finish on time.
The Critical Path of the project is the longest sequence of activities performed on the network diagram. It is also characterized as having zero slack time for all activities that are involved in a particular sequence.
So, if there's the slightest delay in any activity, it will cause a delay in the overall project deployment.
Zero Slack time is bad but also good in some ways. Good because the project managers will remain more vigilant when they will know that the slightest error can hinder the progress of the project.
Also, project managers can divert resources from a specific project to some other project if they need to. This makes sure that the appropriate resources are used somewhere important and that the project is not delayed.
But while doing that, the project manager has to ensure that the activity in question does not become a critical path activity due to the reduction in the number of resources.
3. Gantt Charts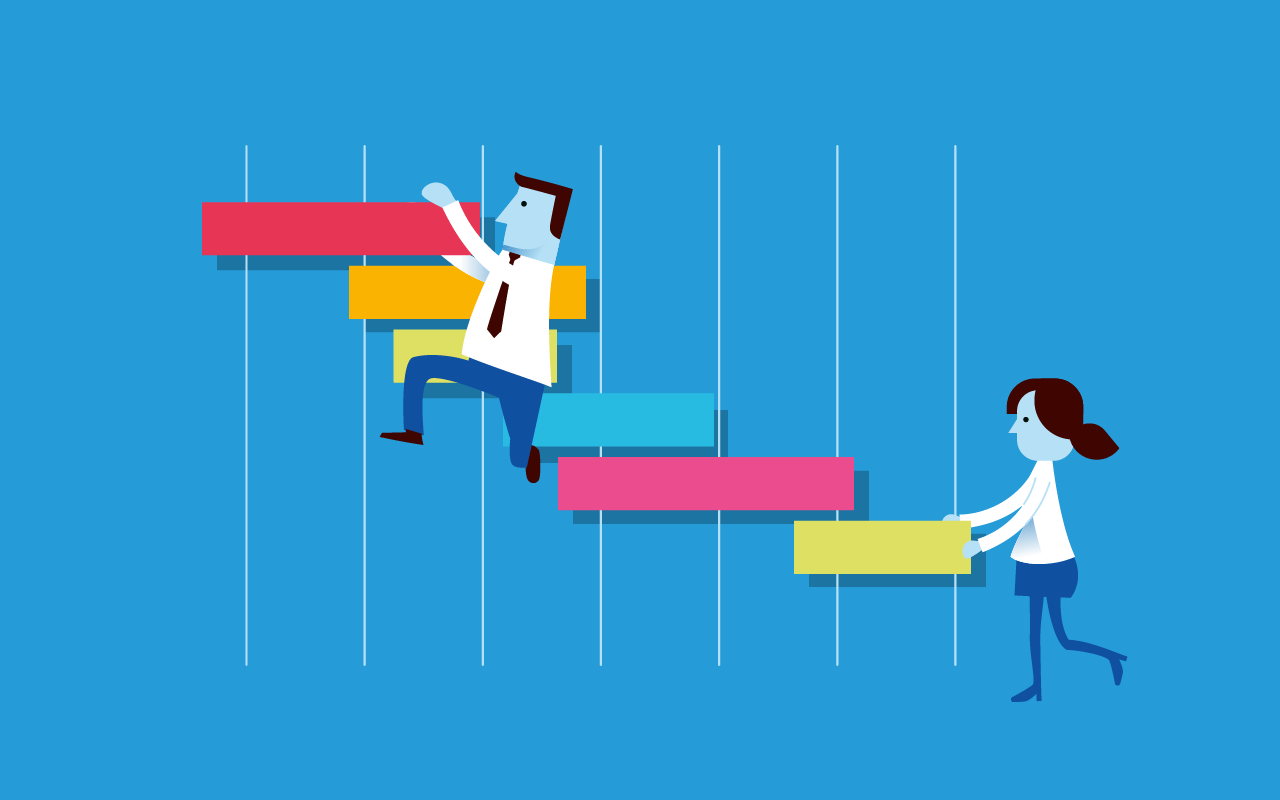 A Gantt chart is a visual representation of all the tasks related to your project scheduled overtime. They are used to plan projects of all sizes and shapes.
Why? Because they are an incredible tool to show the work that is scheduled to be done on a project on a specific day. They also show the whole tenure of a particular project in one simple view.
Here are some of the features of a project you can monitor on a Gantt Chart.
The start and end dates of a project
What are the project tasks
Who are the team members involved in each project
Who is working on each individual task
What is the duration of each individual task
How all of the tasks are linked or are they dependent on each other
Still don't understand the importance of these charts? Well not long ago, people used to plan on paper or show all of the projections with colored blocks because there wasn't any digital solution available. Gantt charts changed all that.
You can also visit exhibitions where they celebrate the evolution of this amazing tool over time.
4. Project Evaluation and Review Technique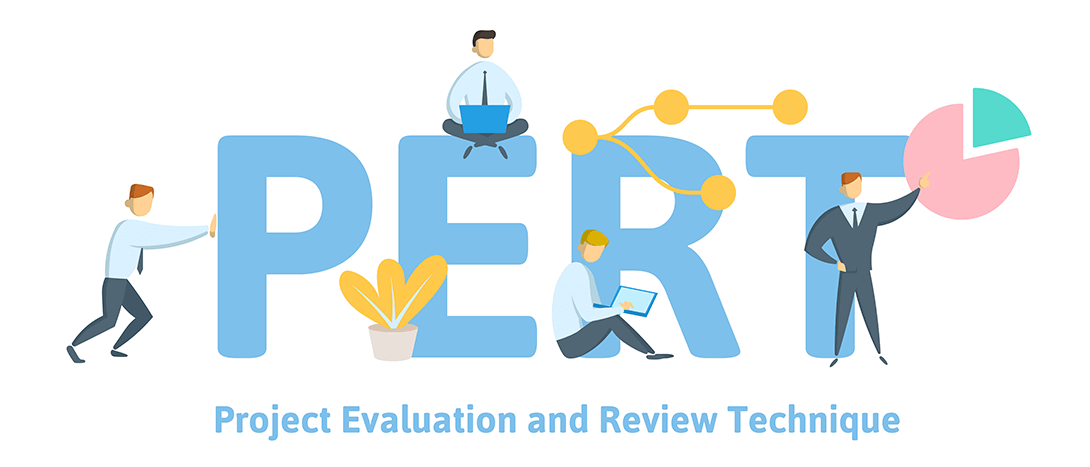 The Project Evaluation and Review Technique, more commonly known as PERT is a form of Network Diagram PM tool that is also used to figure out the critical path of the project. This technique makes scheduling complex projects easier while creating realistic estimates of the duration of each individual activity.
It is a form of Network Diagram but it's different in a way that it uses three kinds of estimates rather than just one. The first estimate, also known as T-O, assumes that the activity will never falter and all the factors that are related to the activity are going to be in favor of it.
The second estimate, also known as 'most likely' assumes that the activity will eventually encounter some issues during the execution phase. It will also provide some contingency buffers to fix the issues.
The final estimate is known as the pessimistic estimate which assumes that whatever factor that can possibly go wrong and ruin the activity is bound to happen no matter what.
Also Read:
Newbies' Guide to Scrum Project Management 101
5. Work Breakdown Structure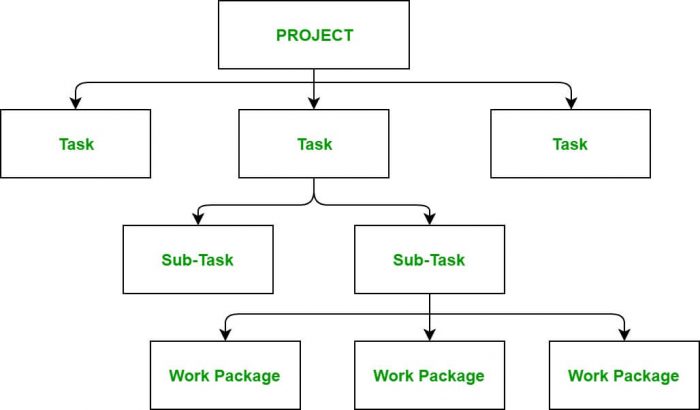 WBS is an amazing tool in the project management paradigm. It shows a hierarchical breakdown of work activities that are used to define the scope of the project. It is also used to identify all of the required deliverables that are needed in the development of the project.
Having all these details spread out in the open enables not just the project managers but also all the other stakeholders to understand the project scope. Also, it helps the teams to understand exactly what needs to be developed.
The beauty of WBS is that it divides the project deliverables and the work required into very small components that are easily manageable. The lowest level items also known as Work Packages can be monitored, assessed, controlled, and easily cost estimated.
6. Project Documentation
Lastly, project documentation is to conclude all of the work that we discussed above in one document. These documents provide all the details about the project and everything inside it. There are created to eliminate any confusion about the project and also prevent any conflict between the stakeholders on the status of the project.
How to select the best tools for project management?
When it comes to selecting the best project management tools, there are a few things to keep in mind. First and foremost, you need to decide what your goals are for using these tools. Do you just want a basic tool that will help track your progress, or do you want something more comprehensive?
There are a variety of tools that can be used for project management, and it is important to choose the right tool for the task at hand. Some popular options include waterfall modeling, Agile software development methodologies (such as Scrum), collaborative planning tools (like Assemble), and product integrity monitoring systems ( like Alert Logic).
It's also important to consider the needs of your team members when selecting a tool. Will everyone on your team need access to the same tools? What version of the tool will be supported? How much training will be required?
Once you have decided on which tools might work best for your project, it's time to evaluate how they could help you achieve your goals. Do some research and read reviews to get an idea of what features are available in each tool and what users have thought about them. Then pick one or two that seem promising and start using them!
Considering all these factors before choosing a project management solution for your business will ensure that you select one that holds value for the long-term success of your organization.
Why should we use project management tools?
Project management tools are essential for any business, large or small. They provide a comprehensive system for managing all aspects of a project from initial planning to the final deliverable. A good project management tool can help control costs and reduce risks while providing an effective way to achieve objectives.
Project management tools enable businesses to work more efficiently by scheduling and tracking tasks, assigning resources, and setting deadlines. With real-time updates and alerts, it is easier to stay on track with projects as they progress, reducing time spent on changes or rework caused by delays or miscommunication among stakeholder groups. Additionally, many tools come with reporting capabilities that allow organizations to present accurate data in a visually appealing format that supports the decision-making process.
Effective project managers will use all available resources including analytical models for forecasting future success throughout the life of a project snapshot views against timeline milestones and use automation features like automatic notifications when timelines are at risk of slipping or expensive LTVs have gone unmet thereby improving operating efficiency greatly over manual methods.
Why nTask is the best Project Planning Tool?
nTask is the best Project Planning Tool because it offers an easy and efficient way to manage your projects. You can create tasks, assign them to team members, add deadlines and notes, and track progress. nTask also allows you to share your tasks with other team members or collaborators. This makes it easier for everyone involved in the project to stay organized and keep track of their work.
Why choose nTask?
There are a number of reasons why businesses should consider using nTask.
First and foremost, it is one of the most user-friendly task managers available on the market today.
Second, its capabilities extend beyond just managing Tasks – it also includes powerful reporting and tracking abilities that make it ideal for monitoring progress and measuring performance against goals.
Finally, its price tag is extremely affordable compared to other similar products on the market!
FAQs
1. What are PMP tools and techniques?
PMP tools and techniques refer to the various methods and strategies that you can use when preparing for, executing, and monitoring a project management career. These include things such as setting up effective workflows, using templates or models, determining which tools are needed for the job, developing communication plans, tracking progress & performance metrics (PMPs), creating contingency plans, administering change controls, etc.
2. What are the 6 quality tools in PMP?
Project Management Professional (PMP) is a certification system that certifies individuals who have the knowledge and skills to manage projects successfully.
The 7 quality tools are:
1. Time management
2. Project planning
3. Risk management
4. Communication & collaboration
5. Measurement & control
6. Financial management
3. What is the importance of project management tools?
Project management tools are essential for any business that is looking to achieve its objectives. The ability to manage and track projects from start to finish can save businesses time, money, and risk. By using these tools, employers can ensure that the projects they undertake are completed on time and within budget. Additionally, project managers can keep tabs on the progress of each stage of a project so that there are no surprises down the line.
4. What are the top features of project management tools?
Project management tools can be broadly defined as software applications that help teams coordinate, plan, and execute projects.
The exact features of any given project management tool may vary depending on the specific software application; however, some of the most common features include task tracking and scheduling, resource allocation and optimization, budgeting, and cost estimation capabilities, reporting capabilities (for progress tracking), workflow automation (to improve efficiency), collaboration functions (for communication between team members), document sharing (or version control) options, project templates for standardizing processes, access control features to manage user permissions and security settings.
Ultimately, it all depends on the specific application chosen by a team or organization in order to determine which features are best suited for their particular needs.
5. How much does a project management tool cost?
The cost of a project management tool can vary greatly depending on the type of tool, its features, and the provider. Generally speaking, these tools can range in cost from a few hundred dollars to thousands of dollars per year.
Additionally, some project management tools may offer different levels of subscription and associated costs that allow organizations to purchase only the features and services they need.
As such, it is important to assess an organization's needs prior to selecting and purchasing a tool so as to ensure that the relevant specifications are met at an appropriate price point. Usually between $3-$50/per user. 
Conclusion
If you want to become an effective project manager to make your projects a success then you should leverage the above mention project management tools and make them part of your daily practice. However, it depends on the nature of the project that what importance you give to each of the project management tools. The best thing is to use them to get optimal project results.