The project management field is constantly evolving and expanding, and it appears to be widely dispersed everywhere across different industry verticals.
According to the Project Management Institute, by 2027, businesses will demand the services of 87.7 million experts in project management.
Companies recognize that a competent project manager with the relevant education, background, and competencies can stimulate innovation and positively impact the bottom line.
---
Why It Is Crucial to Have an Effective Project Management
Although the scope of the project manager's work is expanding, and the nature of their responsibilities may shift from one undertaking to the following, many aspects of the position remain constant.
The project manager is accountable for all aspects of the project life cycle, including the initiation, planning, execution, monitoring or controlling, and conclusion stages of the endeavor.
Effective project managers are responsible for performing critical functions at each process stage.
During this stage, project managers work to provide a comprehensive definition of the project, ascertain that it is in line with the organization's goals, and identify any possible stakeholders.
As part of the planning process, managers determine a budget and timetable for the project (while allowing for an appropriate amount of wiggle room), evaluate potential risks, and choose members of the project team. Furthermore, the project managers also establish goals for the project at this phase.
Project managers are responsible for tracking and controlling task execution. For instance, handling communication between team members, holding status meetings, ensuring members have the required tools, and managing stakeholders' expectations.
As the project persists, project managers must monitor and adjust time and costs and assess the quality of the ongoing project.
During this last phase, project managers put the finishing touches on all aspects of the project. Creating a final report, celebrating the accomplishments and contributions made by team members, and finding potential for improving the project in the future may all be part of this phase.
Projects' timeliness and success in the financial realm are directly tied to the leadership and communication skills of the project managers assigned to them.
The 2020 Pulse of the Profession report from the Project Management Institute states that ineffective projects account for 11% of all investment losses.
Furthermore, the data shows that project success was higher for organizations with a higher level of project management maturity (i.e., those with more advanced systems and strategies). They had a higher success rate for seeing projects through to completion, keeping them under budget, and finishing on schedule.
---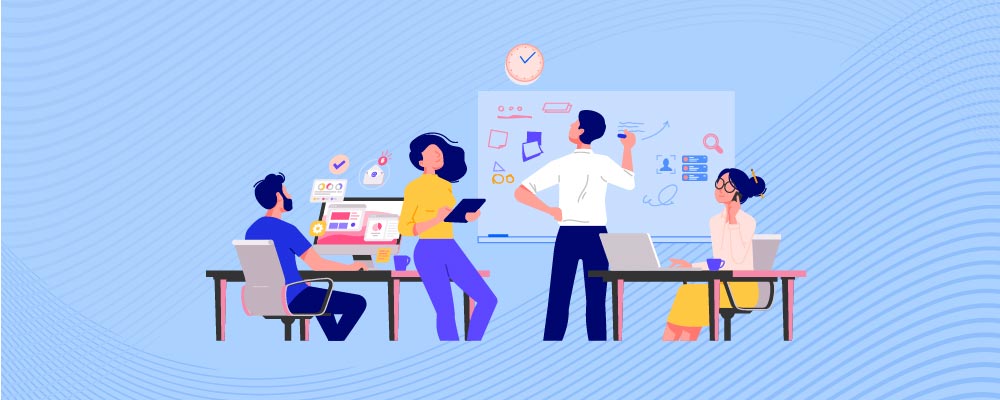 Essential Project Management Skills
Those interested in pursuing a career in project management are required to possess a diverse range of skills beyond simple subject matter competence. A project manager role demands a variety of competencies, including education, professional experience, and other prerequisites.
To effectively manage a project, you need to be a strong leader who can motivate your team members. The proficiency of a project manager to display critical thinking can be helpful when examining processes for improvement.
Project managers must use analytic thinking to determine the most effective method of project management, the necessary stages for the successful completion of the project, and the length of time allotted to each phase.
To be more specific, the waterfall technique (which can be explained) calls for preliminary research and preparation.
An effective project manager must have the mastership to communicate with all members of the team and the stakeholders. Meetings can take place in person or virtually; hence, owning verbal and written communication skills is necessary.
Effective project managers are at ease speaking in front of large groups of people, which is likely to be the case with the strategic and Waterfall approaches of project management.
Further, they need to be comfortable talking in more frequent informal situations, which are characteristics of agile and Scrum project management.
Conflict could arise between members of the team at some point. While ensuring that the project stays on track, the project manager assists in resolving any possible crises.
In addition to these core skills, project management professionals may benefit from solid technological skills. Data science and artificial intelligence (AI) are expected to see significant development in the coming years; therefore, project managers must be familiar with both.
People who understand these technologies and the potential impact they could have on the field will be appealing to employers. It's because they'll have taken advantage of relevant educational opportunities and ensured they're well-versed in the technologies in question.
Moreover, it is simple to assume that only credentialed project managers with that particular job description must be concerned with project management styles, but this is not the case.
Planning and organizing are two of the four essential functions of management which is integral not only for experienced project managers but also for people managers to be familiar with how to plan and manage projects.
Thereby, let's have a look at an overview of the seven project management styles that are the most common. Explore the perks and cons of each and the possibilities in which each mode of communication is most effective.
---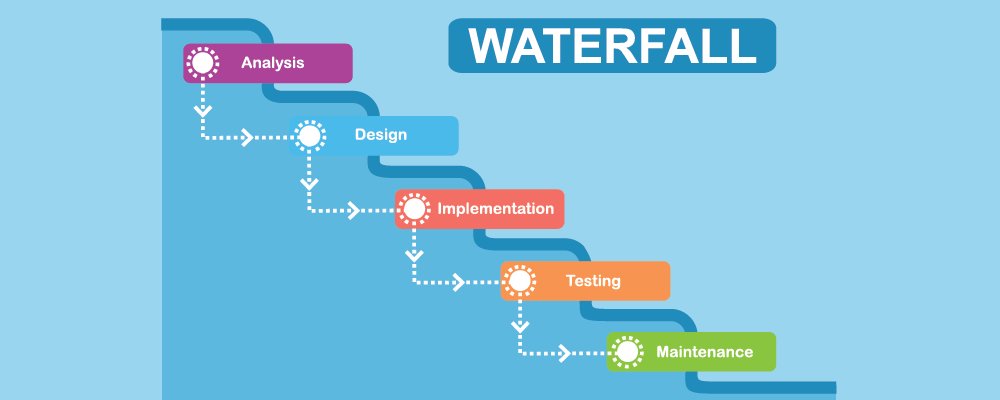 1 – Waterfall Project Management
The waterfall project management style is a standard approach that some may even consider "old school." It is wildly hierarchical and linear, with painstakingly prepared project phases streaming downstream (perhaps like a waterfall).
Although it is focused on the details and lacks flexibility, it can manage projects of immense length and complexity.
Typically, waterfall project management is exploited for linear tasks with rigid deadlines, deliverables, or phases, mainly when something tangible is involved in the attempt.
Building construction, for example, must conform to a specific sequence; this is why waterfall project management is so widespread across trades.
In contrast, the waterfall approach is unsuitable for projects that involve many variables or those that must be started without the proper data or planning.
Pros
It enables groups and people to focus on a particular problem (phase or job) at a time, which is beneficial.
Creates detailed, accurate schedules and determines budgets that align with reality.
The style adapts well across various fields, areas of skill, and circumstances.
Cons
Rigid; unable to adjust well to significant disruptions in the environment
Demands the majority of the information, if not all of it, in advance
There is no reliable method for repeating (such as incorporating customer feedback mid-project)
Why Project Managers Should Consider This Style
The waterfall method can be an efficient approach to problem-solving if the stages, goals, and scope of the project are specified. The same principle applies if you can trace a continuous path through all tasks and subtasks.
You should not use this management method, however, if there is a possibility that the project's scope and objectives will be altered.
In addition, Waterfall has trouble supporting processes that run simultaneously or overlap. It is highly doubtful that you will be able to waterfall it if you cannot draw a straight line from the beginning to the conclusion.
---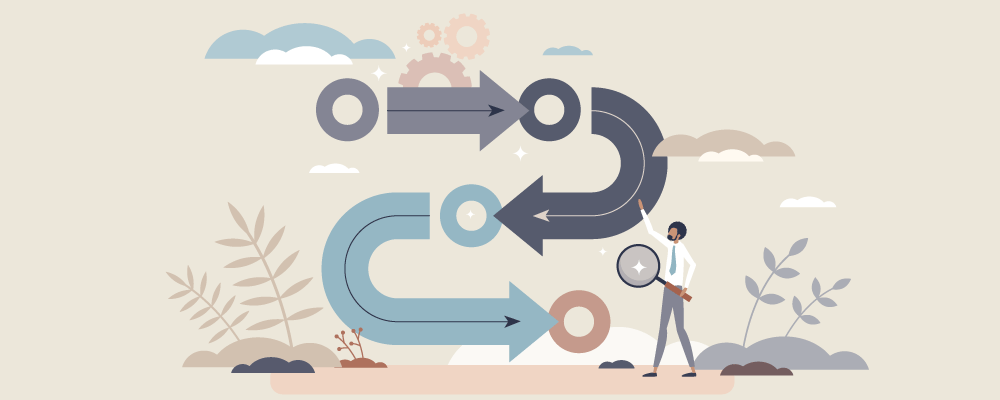 2 – Agile Project Management
In many ways, agile project management is the polar opposite of waterfall management: The agile methodology fully accepts and prepares for the possibility that the project's goals and scope will shift during its execution. At the very least, not by a considerable amount.
The vast majority of Agile methods (several of which are included here) employ short, iterative cycles to gradually improve a product over time.
The most significant use of Agile currently is in the software development industry (in fact, the Agile Manifesto was created with IT and software in mind).
In software development, teams collaborate on large and intricate projects until they have a stable release. After this point, they iterate and add new features with time.
It is not necessary to make an effort to draw a straight line through the tasks that are completed during a work cycle. Agile is, in and of itself, sufficiently intelligent to handle it.
Pros
Alterations during a project do not cause alarm; instead, they are to be anticipated
Best suited for joint endeavors and actions that take place simultaneously
Quick: the work cycles are shorter, and teams can adjust after each
It unnecessarily comprehends the end product before beginning the planning stage
Cons
Because of the repeated nature of agile, it may be challenging to deliver perfectly accurate dates and costs
Must have an adequate capacity for adaptation in the face of change
The agile methodology makes it possible to launch a project despite many unknowns, yet, this can result in problems, delays, and cost overruns
Why project managers should consider this style
The phrase "Rush and break things" has gotten a poor rap in recent years; nonetheless, many businesses and industries can connect to that proverb in some way. If this characterizes you, the Agile methodology, or one of its many versions, will most likely be your approach.
Agile project management is a technique that should be explored for any project, not just software projects, that stands to benefit from the approach or begins with a lack of complete information regarding the desired conclusion.
On the other hand, if you are leading complex, interconnected projects that need to adhere to a predefined timeline and accomplish a purpose that is clearly outlined, then Agile will be less productive for you.
---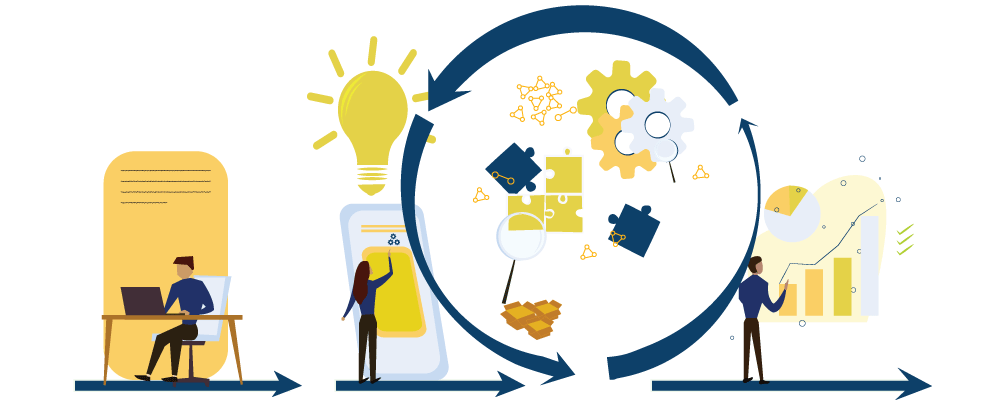 3 – Scrum Project Management
Scrum is a method of Agile project management that is highly advanced and focuses on putting all of the work that needs to be done into a backlog and then selecting the work that needs to be done during the subsequent sprint from that backlog. Scrum is a subset of Agile, which stands for agile software development.
Within the Scrum framework, a sprint is a period that has been planned out in advance. A sprint will typically last for two weeks, but it will never be longer than one month.
The Scrum Master will work in conjunction with the Scrum Team to determine a sprinting target at the beginning of each iteration of the sprint. The Scrum Master will then select activities from the backlog that will either complete the sprint goal or move the team closer to achieving it.
Following each sprint, the team confers to review what went well and what aspects could use some tweaking. Scrum is an iterative framework similar to Agile, but it is better equipped to manage the breakdown of complex, interrelated projects.
To put it another way, Scrum breaks down the task at hand into smaller and smaller chunks, which are referred to as sprints.
Pros
It enables one to concentrate like a laser on the steps to take at the appropriate times
Extremely versatile, enabling the team to make quick tweaks and recalibrations at the start of each sprint to maximize performance
Inspires transparency in addition to efficient time management (daily meetings minimize the ability of team members to hide)
Cons
Time and resources can be swiftly eaten up by daily meetings that are particularly in-depth, as well as by the sessions that kick off each sprint
Continual improvement is beneficial; however, it can sometimes increase the scope of the work
It does not function well with bigger teams
Why project managers should consider this style
Scrum is an excellent alternative to Agile, particularly if you enjoy the principle of Agile but feel as though you need a little more definition regarding what exactly gets done and when.
The same is true if you want to focus the team's efforts, get more people to accept responsibility, and work together for extended periods.
However, the project manager (whom you must now use the humorous title of Scrum Master) and the scrum team may have to devote a lot of time to Scrum if it's to be successfully implemented.
---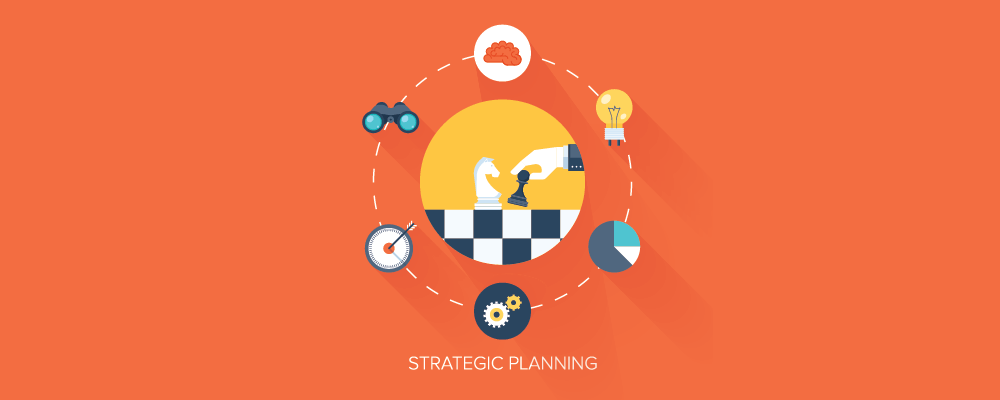 4 – Strategic Project Management
One of the things we've added to our list, strategic project management, is a blooming field that's quite different from the other things on this list. It takes a step back and evaluates the more comprehensive picture, assessing how (or whether) individual projects fit into the overarching strategy of a corporation by taking action back and looking at the bigger picture.
If the techniques covered in this article represent the view from 1,000 or 10,000 feet, then the strategic approach is comparable to that of a satellite orbiting the planet. You cannot use strategic management without utilizing another way, even though the two methods will demand you to apply comparable talents.
Pros
Offers a deeper understanding of the motivations behind why projects are being carried out
Assists firms who have a backlog of projects in selecting the efforts that will have the most positive impact on the business
Can contribute to tremendous overall project success by concentrating the efforts of organizations on those activities that have the most significant potential to deliver market benefits
Cons
It is not a project management method that can function independently of itself
On the level of individual projects, it is unable to establish which tasks should be accomplished when
The team members may perceive it to be excessively intellectual, with very few or no implications in the real world
Why project managers should consider this style
If you are in charge of a department of project managers at a significant business or working in a senior strategic function, adding strategic project management to the job that you are already doing in project management could be a beneficial addition.
Despite this, the overwhelming majority of small to medium-sized businesses (SMBs) and agencies do not intend to devote a resource to this subject on a full-time basis.
---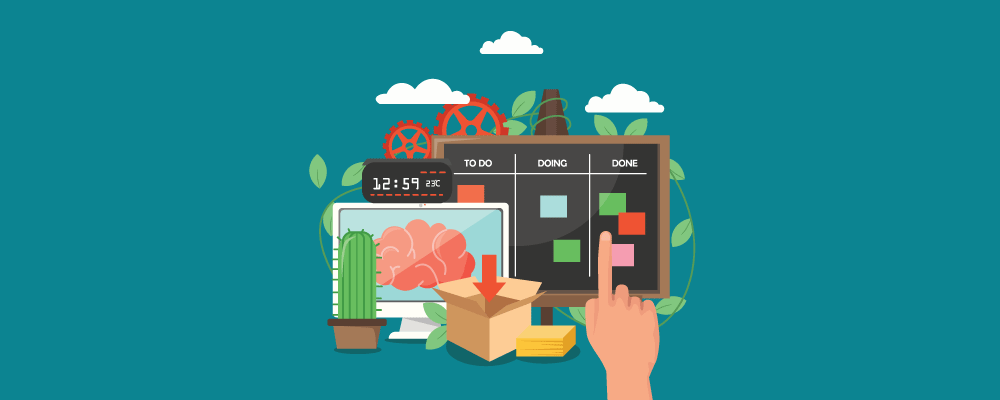 5 – Kanban Project Management
One of the strategies for managing projects based on Agile that has expanded through time is called Kanban.
Kanban enables teams working on projects to move quickly and efficiently through tasks and quick projects. The Kanban board, which displays available assignments as cards on a (digital) board, is the characteristic that distinguishes this system from others.
Kanban helps to streamline the process and cut down on the number of decisions that need to be made before workers can start working on the project.
The system is adaptable enough to work for various projects, although some constraints become more apparent with increasing levels of project complexity.
Pros
Using an approach that is based on visuals helps teams become aware of the next thing they should be focusing on
Tasks grouped into basic categories make things easier for the PM and keep the team's attention on the task at hand rather than on the intricate processes that must be performed
Cons
It is challenging to find time for endeavors that are either lengthy or complicated
Outside of the Kanban board, there must be additional project planning, and this planning must be tracked in a different area (such as in project management software)
It doesn't iterate well
Why project managers should consider this style
If you run small teams that have similar skill sets (such that it doesn't matter much who pulls which work), then Kanban is a method that should be examined. Using this style, the projects you work on would be shorter, less complicated, and less extensive than they already are.
Furthermore, this project management style can be extremely productive when combined with a leadership style that emphasizes delegation and highly motivated team members.
On the other hand, the straightforward nature of Kanban could be a liability for the project if you are dealing with extended project durations, many subtasks, dependencies, or a significant amount of specialization. All of these factors combine to make the project more complex.
When you need to repeat something, such as in a Scrum workflow, Kanban is not the most excellent tool because it does not allow for repetition.
---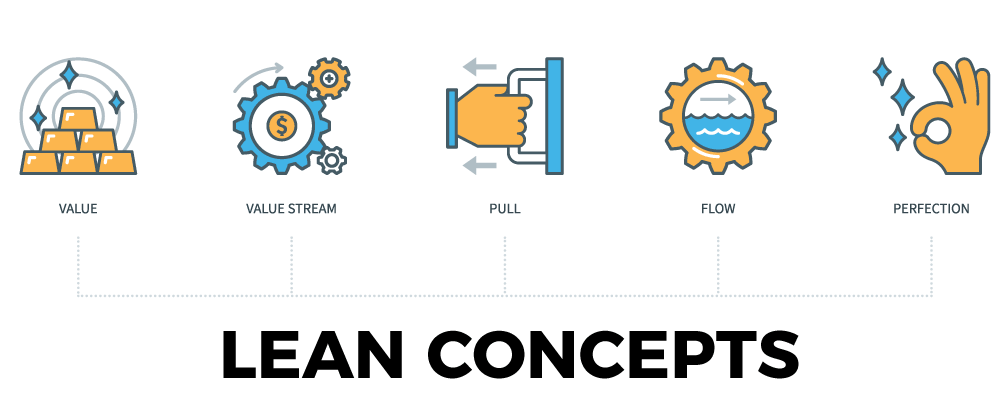 6 – Lean Project Management
Toyota made lean production famous during its meteoric rise to prominence in the middle to the middle-late 20th century by creating automobiles of higher quality and a more excellent economy than its rivals.
The fundamental objective of lean is to eliminate waste, which can arise from three distinct sources: activities that do not contribute value, a lack of standards, or inconsistency.
Even though the approach is most beneficial in production settings, the ideas that underlie it have been adopted in various domains.
The plan is to "cut the fat" and work as efficiently as possible while simultaneously investing in and perfecting the tools required to achieve your goals. Working as efficiently as possible is the key to success. "Leaning out" is the term used to describe this position.
Pros
Eliminates inefficiencies in a proactive manner, which ultimately results in enhanced performance
Contributes to an enhancement in both the product's overall quality and its uniformity
There should be continuous evaluation to ensure that there is room for constant improvement
Cons
Results can be achieved by pursuing efficiency at any cost; nevertheless, this approach can quickly cause your employees to become worn out
In terms of creative fields, its usefulness is limited to a narrow range
Demonstrates a more significant propensity toward tactical behavior than strategic behavior (does not take into account the bigger picture)
Why Project Managers Should Consider This Style
Lean project management is likely to be more fruitful for the organization if it resembles manufacturing to a greater extent.
Investigating lean manufacturing concepts is something you should do if you work in the manufacturing industry. Even if you don't fully adopt lean, using a few of its principles will help you achieve better results.
Be sure you don't lose track of the bigger picture. It is imperative that advertising agencies and creatives, in particular, steer clear of viewing innovation as wasteful or inefficient.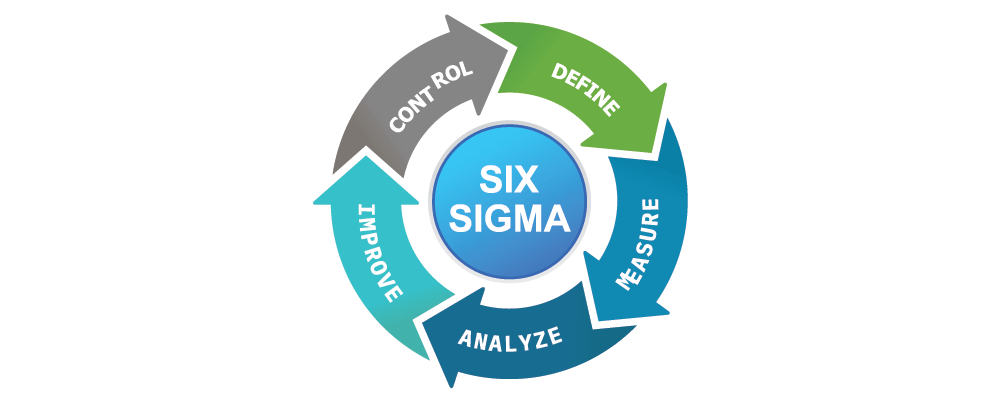 7 – Six Sigma Project Management
Six Sigma is a complex methodology for project management that has been developed to a very high level. It emphasizes the enhancement of processes and has its terminology and concepts.
It takes the lean ideas of eliminating waste and continuously improving processes and adds many more layers that help comprehend, recognize, and prioritize the client's demands.
Since there are five phases and four product restrictions to consider, Six Sigma is a significant expenditure that requires comprehensive planning in advance.
However, if you follow the steps perfectly, you can almost ensure your project's success before committing to it, which makes the advantages very easy to see.
Pros
Ensures that business operations are based on the requirements of customers by utilizing data and analytics
Before a project is implemented, careful planning guarantees its success.
Capable of foreseeing and resolving potential issues before they materialize.
Cons
Demands for using statistics and analytics can be challenging for smaller organizations to create and understand.
The implementation process is complicated and will require significant adjustments to existing procedures.
Similar to the waterfall technique, it has an excessive amount of work done at the beginning, making it unsuitable for projects prone to change.
Why Project Managers Should Consider This Style
Six Sigma will assist you in reducing waste in a highly focused manner if this is a priority in your organization. (For those interested in the technical details, the name of the system refers to a process efficiency that is so high that the defect rate is only 0.0000034%, which translates to 3.4 defects per million, which indicates that errors are infrequent and only occur when there is "a six-standard deviation event from the mean.")
On the other hand, the method is not particularly flexible and makes little sense for employment that requires creative thinking or expert knowledge.
Conclusion
The needs of an organization should serve as a compass to direct the selection of the alternative most suited to that company's needs. What do you produce? What kinds of obstacles are you currently contending with in your life?
How flexible, intricate, and dependent on other factors are the workflows that you utilize and the tasks that you carry out? Do you find yourself putting things together, or do you see yourself coming up with ideas?
The responses you provide to questions like these can, in certain circumstances, help point you in the correct direction.