There are multiple reasons why there may be project delays. It is important to understand why your project may be delayed before you can start to deal effectively with the delays to avoid them.
Although you may realize the project delay when you cannot meet your deadline, delays can happen at any time during a project.
The stages of project management include:
Initiation
Planning
Execution
Monitoring and control
Completion
You need to be well aware of the reasons there may be project delay and how to avoid or how to communicate project delays at different stages respectively.
4 Common Reasons for the Delay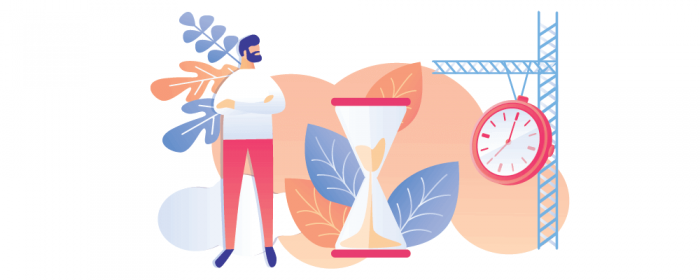 Delays could happen for any number of reasons. However, there are many scenarios where the following "reasons" stick out. Think about it, and you will end up agreeing.
1.

Third-Party Factors
Most projects have third-party involvement to get the project's tasks completed. However, these third-party individuals are usually unaware of your project's plans, milestones, or goals.
Moreover, they are usually not privy to the communication and discussions between yourself and your team members.
2.

The Client
There are multiple times when delays may be caused by the client. They don't claim the responsibility, but sometimes the scenario paints a client at fault.
You cannot place those clients on the curb. You have to work with them willingly or unwillingly to ensure success.
The client may have a change of idea and require alterations to the project. The client could also withhold funding for several reasons or be unsatisfied with the project's progress.
3.

Team Members
Your team members may also be the reason for delays in your project. This could be caused by your team members taking longer than required on a task, either because of being less productive or because of a lack of experience and understanding.
This lack of understanding could also cause multiple mistakes leading to delays in the project. There could also be a fault in planning, and delays may be caused as the time required to do the task was not accounted for accurately in the plan.
4.

Unforeseen Circumstances
Natural disasters, elements of nature, and weather disruptions can also cause delays in your project.
As can disruptions in the political or investment climate. The global recession and civil war are some examples of unforeseen circumstances that are bound to cause a delay in project completion.
No matter the specific cause for delay, all delays can be accredited to insufficient planning, implementation, and evaluation. As a project manager, you must remain vigilant for any causes that may create project delays.
Fortunately, the causes for delays in your project, although perhaps not preventable, can be reduced.
How To Communicate Project Delays?
Aside from micromanaging, here are two main ways that stand out when it comes to dealing with delays in any project.
1.

Be Proactive
You must adopt a proactive approach to minimize delays caused by unexpected aspects.
1. Ensure that you are vigilant and keep a close eye to determine whether some aspect of how the project is running will later cause you delays.
You, as a project manager, should be very aware of the project milestones and goals, your team's dynamics, and priorities. This allows you to be in a better position to pick up on warning signs that a delay may occur and give you the upper hand to deal with it as necessary.
2. Creating a suitable schedule can often minimize delays. Every project needs to be dealt with realistically. You need to set a reasonable, workable schedule keeping your team and goals in mind and dependencies and standards.
3. Communication is paramount. As we will discuss below, you need to be able to deal with team and client expectations along with conflicts that will arise.
In order to ensure that a delayed project is not a failure, you as a project manager need to be able to communicate with your client effectively.
You also must communicate new expectations from your team that will arise after said delays.
4. You need to use established procedures. These procedures not only include how your work is conducted but also include the way you manage communication and reporting.
With the help of reports and feedback on previous projects, you will be able to improve through every project. Have a set structure and feedback loop to avoid as many unnecessary delays as possible.
As a proactive project manager, you must keep track of all goals and milestones and work towards making amendments and improvements to the tasks at hand to improve productivity and efficiency.
Furthermore, as a proactive project manager, ensure that your communication lines are open and effective. Ensure your team has enough opportunity and feedback reports to bring light to issues they are facing while they are facing them. This will allow you to come up with solutions on time. This will help in completing tasks quickly and ensure the quality of work.
Moreover, you need to ensure proper planning and clearly defined processes. For example, in the case of a system crash, your team members should know what to do to ensure there are no unnecessary delays.
Anticipating potential issues and risks will help keep everything running smoothly and is the perfect way to mitigate project delays.
2. How To Communicate Project Delays? Communicate More Often!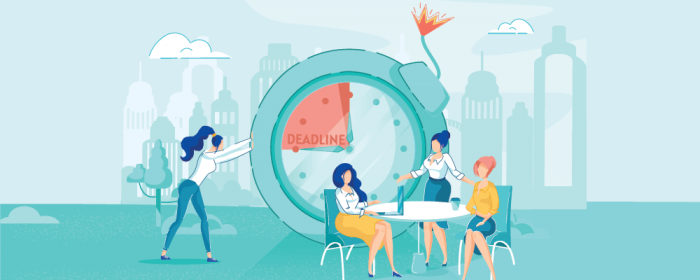 It is important to keep your team informed throughout the project. If there is anything that could cause a delay in your project, make sure your team is aware of it. Whether that be a change of plans or altered client expectations.
Every member of the team must be fully aware of the plan that was created for the project. All tasks and deadlines must be made available to each team member.
Effective communication ensures that everyone is fully informed about the project and is completely aware of what is expected of them. Lack of misunderstanding is the way to minimize possible delays.
Moreover, make sure your team is aware of what the project is about and why. Simon Sinek believes that people don't buy what you do but why you do it.
Studies show that employees work better when they can make a clear connection between their goals and the goals of the organization they work for.
In short, allowing employees to see why they are doing something and how it will affect others, the more they are motivated and, in turn, more productive.
Communication should not only be given importance to your team members but also to your client.
Scope creep is dreaded among project managers. It can cause a waste of money — further diminishing satisfaction and decreasing your project's value. But most importantly, scope creep causes project delays.
Scope creep refers to when there are increased requirements for a project while a project is in process.
Whether the scope of the project is vague from the get-go or stays unclear throughout the project, there will undoubtedly be delays. Therefore, you, as a project manager, must ensure communication with the client.
Make a clear project plan and specifically outline what is in scope. Communicate this not only to your team members but also to your client.
Let this be known if there is any room to add to the scope. And if this is so, make sure you also communicate how you will go about this and what extra time or resources you may need if this happens.
Make sure that your team and your client are both fully informed and completely understand the perimeters of the project you are about to begin.
Moreover, ensure that all your communication is centralized. You can use different software to ensure this. Keeping track of emails becomes confusing and tiresome. It is easy to overlook something if it is in different places.
Moreover, it is easier to go back and look over a discussion when you are having a certain problem rather than having the same conversations repeatedly.
Thus, ensuring effective communication during a project management project greatly reduces the risk of project delays. Or in the case such a delay has occurred, clear communication from you to a client helps reduce the client's stress. This allows business relationships to be preserved and ensures that your delayed project is not a failure.
Conclusion
Thus, most reasons for any project to be delayed come down to the people who are a part of the process.
Guarantee you have a proactive approach and are ahead of your game throughout the project. Ensure your team and client have a clear picture of the overall project. Highlight the mission of the project and why you are doing it. Emphasize your goals and make sure communication is clear and centralized.
Over to you!
Make your next project a success and complete it on time by applying these tips and tricks.