We know how troubling it can be to keep track of your budget. Managing your personal expenses is already a stretch, but the budget of an entire business can be a bit too overwhelming. Thankfully, many project budget management apps can make your work much easier and more fun.
A project budget management app allows you to keep your finances in check at all times. These tools are specifically designed so that you can take charge of the expenditure of your project and monitor your spending throughout the project's run.
What makes project budget management apps so popular is their ease of use. You get multiple features to control different aspects of your budget. You can categorize your spending, keep an eye on financial summaries, get regular notifications and reminders, and share the budget with the stakeholders.
How Can Project Budget Management Software Help You?
Suppose you're unsure as to whether your business needs budget management software or not. In that case, the following 6 benefits might bring more clarity to your understanding and help you make a smarter decision for yourself and your project. Take a look at the benefits below and decide for yourself:
1. Keep An Eye On Your Growth:
With project budget management software in hand, you can track the actual and estimated budget costs. The difference in the expenses helps you identify your growth throughout the project, how well you are performing and whether or not you are improving.
2. Increased Productivity:
Keeping an eye on your project's budget can play a pivotal role in the decisions you make for your business. It can also play a role in increasing your productivity rates to a great extent. With project finances insight, you can make better decisions for the future and increase your chances of success.
3. Project Communication and Coordination:
Communication and coordination are crucial elements that can make or break a deal for you. Any gap or misunderstanding in this area can lead to detrimental results. Project budget management software comes in handy when teams have to communicate and coordinate projects. If you and your team are on the same page regarding the goals of the project and the costs involved, you will steer clear of every misunderstanding that might otherwise have a negative influence on your performance as a team.
4. Budget Forecasting:
To determine the costs for the future is a great idea. Project budget management apps allow you to set personalized billing methods to estimate the costs for the future. You can set hourly rates by resources, hourly rate by tasks, or use any other option to forecast your project budget accurately.
5. Clarity:
As we mentioned before, having a clear idea of what the project demands and how you will go about it can play a significant role in how you do business. One of the best things about using a project budget management app is that it provides transparent information about cost estimates, expenditure, percentage of estimated costs remaining, hourly costs, financial summaries, and much more.
6. Improved Results:
You can certainly improve your chances of success by employing a relevant app for your business. Its accurate and precise estimates will help you with better cost estimates and budget forecasting for future projects. In this way, project budget management apps can improve the results and increase your profits to a great extent.
There are quite a few additional benefits that you will experience once you sign up for a relevant app. Since you will be entering the market searching for a suitable tool, you will realize that there are multiple choices, and choosing one is a challenging task.
Also, it stands to reason that some apps are more popular than others owing to their functional capabilities. These apps will keep you afloat by managing your budget with precision and accuracy. We are here to introduce you to five of the most efficient tools for project budget management.
Check out the list below.
Top 5 Project Budget Management Apps Of 2023:
Table of Contents
Best Project Budget Management Apps For 2023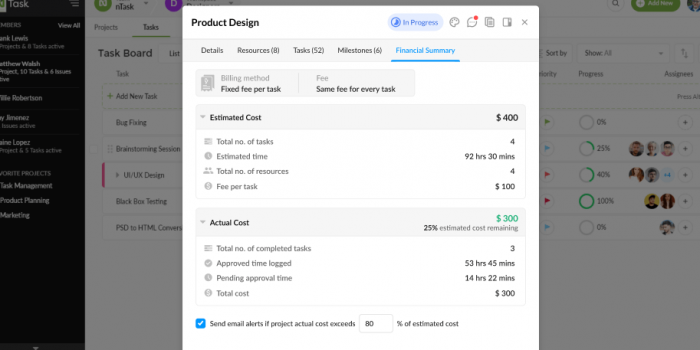 nTask is a real game-changer in project budget management. The app is used by 250,000+ teams worldwide and is sweeping charts with its high functionality.
Not only is nTask an excellent management tool, but its user-friendly interface, affordable pricing plans, mobile apps, and integration options are cherry on top. Moreover, nTask is the master of trades considering the seven management solutions it offers to its users:
Team management
Issue tracking
Risk management
Furthermore, Gantt charts and Kanban boards provide a big picture of the project in progress, making it easier to keep track of your performance.
Key Features:
Project Billing:

Billable:

Fixed Fee
Hourly Rate by Task
Hourly Rate by Resource.

Non-billable

Financial Summary
Resource Management
Centralized Billing
Define and set work capacity
Set currency
Set reminder for when your budget exceeds a set percentage
Share and exchange files, images, videos, etc.
Two-step verification for added security
Pricing:
Basic Plan – Available for free forever
Premium plan – $3 per user per month
Business plan – $8 per user per month
Enterprise plan – Custom pricing
Manage Project Budgets With nTask

Create tasks, projects, financial summary, Gantt charts, and custom fields. Sign up today!
2. Mint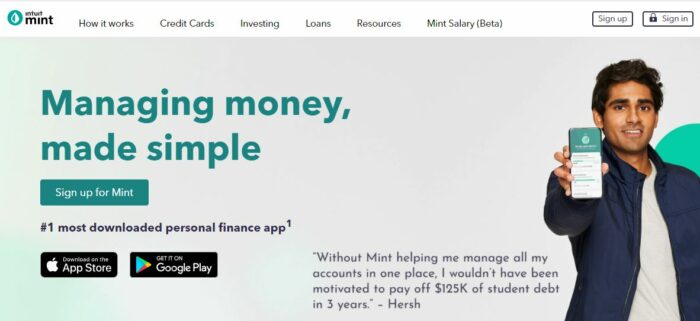 Mint is another renowned project budget management app that offers a suite of advanced features to help you manage your project's budget.
One of the most excellent features of the tool is its ability to set limits on budget expenditure. However, you are not always strictly bound to these limits. You can override the limits and set them according to your own needs.
Plus, Mint has a clean interface, making it really easy to navigate through the app without any hassle.
Key Features:
Provides a complete picture of all your accounts
Unified platform for your cash, cards, and investments
Get regular notifications for when your bill is due and when your subscription cost increases
Set custom goals to keep your spending habits in check
Categories transactions for ease
Personalized Mintsights helps you find savings you may have missed
Keep track of your spending, net worth, and budget at all times
Foolproof security
Customize your budget planning
Pricing:
The app is available for free.
3. YNAB (You Need a Budget)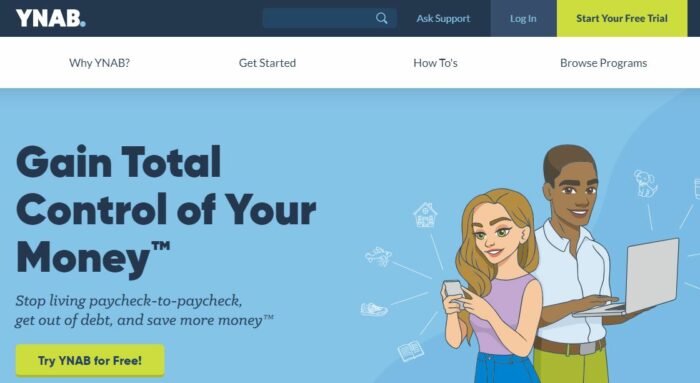 YNAB (You need a budget) is our third pick for this list because you do need a budget for your project. The app is one of the most popular and efficient apps of all, offering tracking and monitoring features to keep your project budget in check at all times.
What makes the app so popular is its customization ability. No matter what industry you are in or what project you are working on, you can customize the app according to your preferences. Plus, you can download its mobile apps or use the software on any device you have.
Even though YNAB is a bit costly, it is every bit worth it. Apparently, it helps new budgeters save about $600 in their first two months and more than $6,000 in their first year.
Key Features:
Automatically link all your account and transactions to the app
Automatically sync data across all your devices
Set goals with robust target-setting features
Keep track of your progress at all times
Use the Loan-calculator to find more money for your loan
Get spending and net worth reports
Categorize your budget according to the project's needs
YNAB app is free of ads and pop-ups
High-level security
Easy Setup Mode
Split Transactions
Multiple Budgets
Widgets
Pricing:
Monthly Plan – $14.99 per month
Annual Plan – $98.99 per year
4. PocketGuard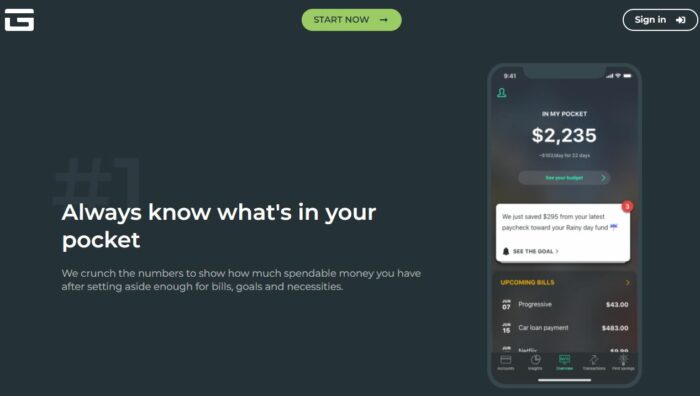 PocketGuard is another excellent app for keeping your project budget in control. The feature that stands out the most in this app is that it considers your estimated income, upcoming expenses, and saving goals and uses an algorithm to calculate how much you have available for everyday expenditure.
You can link all your accounts or opt-out of them and track your spending manually. It offers an intuitive interface for the ease of its users and interactive pie charts so that you can track project money easily.
It also features an intelligent bill reminder that keeps you updated on the due dates and helps you negotiate for lower bills.
Key Features:
Shows the amount of money you can spend after setting aside money for bills, goals, and necessities
View all your spending in the form of a pie chart
Customize your pie chart by creating custom categories
Link your banks, credit cards, loans & investment in one place
Keep track of your account balances, net worth, and more.
Helps you negotiate for a better price on bills
Helps you with your savings with the Autosave option
Offers 256-bit SSL encryption for security
Uses pin code and biometric for added security
Pricing:
Offers a free version as well as a paid premium version, PocketGuard Plus, starting at $34.99 per year.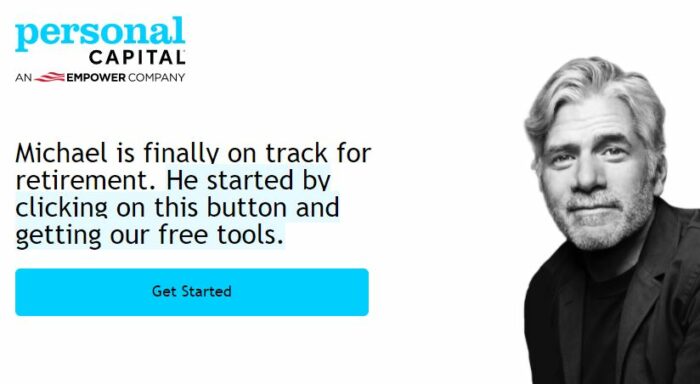 Personal capital is our last pick for this list. The app has proved its efficiency time and again with high-quality, efficient budget planning. Due to its excellent features, the app has garnered over 3.1 million users across the globe and continues to help more users.
The app is great for personal as well as project budget management. Personal Capital's retirement and saving plans are especially helpful. Moreover, with its investing tool, you can monitor the Dow Jones and S&P 500.
Key Features:
Offers a free dashboard wherein you can link all your accounts and track your net worth
Use an advisor's help to create a personalized plan
Get Wealth Management custom-tailored to your needs
Plan your retirement with Retirement Planner
Get a clear picture of all of your assets and liabilities in one secure place
Uncover hidden fees in your mutual fund, investing, and retirement accounts
Keep track of your financial progress
Multi-layered security
Pricing:
The app is available for free. However, if you want to add investment management services, you will have to pay 0.89% of the money (for accounts under $1 million).
Conclusion:
Having the right project budget management app can take a lot of stress off your shoulders, giving you more freedom and relaxation. We have given you a rundown of some of the best apps in town. All you got to do now is sign up for the app of your choice and start the money crunching immediately.
Good luck!
---
You May Also Like: