Business goals are always fixed by the level of your ability to plan the marketing strategy. No matter how useful your product is, if you don't have an effective product strategy it will eventually lead you to a filled warehouse and zero revenue.
It is pointless to implement various strategies in today's world and environment without first understanding their effects and advantages. Product delivery strategy should be carefully planned and conducted by your company's overarching goal and business plan.
What exactly is a Product Delivery Strategy?
The process of delivering products begins with a confluence of innovation, technology, and market sense. How a company sells its product is vital in shaping the brand's sustainability. In essence, a proactive strategy is necessary to persuade end customers to purchase a product.
In this article, we would discuss product strategy, explore different delivery approaches, present some real-world examples, and then provide you with some tips to use for your upcoming product.
Why Does Having an Efficient Product Delivery Strategy Matter?
As a project manager, creating a product strategy before you begin development is important because it serves three key business reasons.
1. Clarifies Brand's Value
When you develop and articulate a clear and well-thought-out plan for the business, your team will be better able to implement their quality effort.
Your developers will understand how well the components of the product they are focusing on relating to the overall organizational strategy. Developers might become engrossed in the specifics and lose sight of the larger goal of their job.
Your sales and marketing teams will be able to identify the product benefits as well as its unique selling point. However, without a well-defined defined plan for a product, it is impossible to generate interest and enhance your brand's reputation.
Furthermore, your customer success team will have a deeper understanding of your product's use cases and will be able to provide better customer solutions.
2. Evaluate Project Vision
After you have gained stakeholder agreement for your plan, you should adopt your product strategy into a high-level action plan to create a compelling product vision.
Without a product strategy to guide these decisions, the team may prioritize the unsuitable items, wasting time and resources. If you begin with a strategy, you have a clearer picture of what you want to achieve with your product, which you can then convert into a more strategically advantageous product roadmap.
If you want to create an efficient project roadmap for your team; here are some tips:
What Is Project Roadmap? – The Ultimate Guide to Creating a Successful Project Roadmap
3. Efficient Strategic Decisions
No business ever brings a product to the market exactly as planned in the first roadmap. Times evolve along the process, and product managers and project managers must be prepared to adjust their plans and priorities in accordance.
A clear product delivery strategy helps you make better strategic choices about adjusting your objectives, especially if assets are lost or estimated timeframes should be amended.
Types of Product Delivery Strategies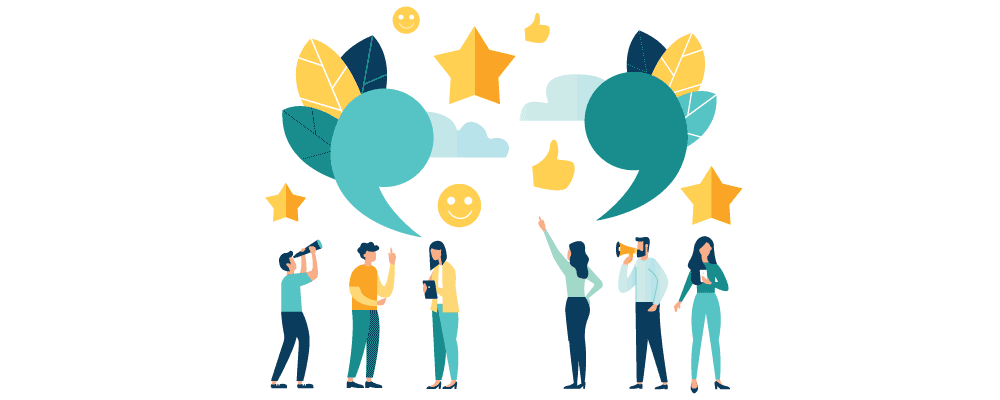 1. Self-delivery
If your company has the necessary services and facilities, you may deliver your products to your clients. This plan will necessitate the purchase of a car or fleet of cars and a customer base that is sufficiently close to you so that you do not have to travel too far and forth.
According to The Wall Street Journal, Amazon has been expanding its cargo airplane and expanding its delivery network in recent years as it seeks greater control over every step of the fulfillment route.
2. Third-Party Delivery
If you lack the requisite vehicles or a local client base to self-deliver, you can hire a third-party shipping company to perform the deliveries for you.
Google also has partnered with several third-party delivery companies, further extending your reach.
This business model may be ideal for you if your company deals with food, wine, or groceries. Customers are increasingly using delivery apps to purchase food and beverages. These applications are not just third-party courier services, but also internet marketplaces where clients may find new businesses.
3. Distributors
The ability to have your items accessible to your clients when they need them, whether it is to restock an out-of-stock item or to rapidly replace a miss-shipped order, is the key to a successful distribution, retailing, or wholesale organization.
You might create and deliver products in a limited and time-sensitive window after customer orders, or the distributor could order and keep your products as inventory.
The earlier arrangement between Apple and AT&T to distribute iPhones is an example of an exclusive distribution partnership in which a producer and a retailer collaborated. This deal enabled customers to cancel their phone agreements with other suppliers to obtain the product. This distribution technique works especially effectively for highly sought-after, premium products.
Online Product/Service Delivery Strategy
If you sell products online, your product delivery method will be determined by the products you offer as well as whether you produce them yourself or purchase them from another company. You may either self-deliver or employ a third-party service to get your items to clients who buy them via your website. Set reasonable expectations for when your consumers may expect to get their orders.
If you sell products obtained from another company, you can retain inventory on hand or set up a drop-shipping arrangement with your suppliers. Keeping inventory consumes financial resources and storage, however, it allows you extra control over when your customers get their orders.
Drop-shipping arrangements enable you to simply transfer orders to your suppliers, who will then fulfill them immediately. You are not required to be involved with shipping logistics, but you are still liable if the order doesn't arrive as planned.
Short-Lived product Delivery Strategy
If the products you offer to your clients are fragile, your delivery plan will necessitate an additional layer of logistics to fulfill orders while the products are still fresh, and you must also manage the commodities you sell in the proper conditions so they last. Here are some points if you're dealing with perishable product deliveries
Choose suitable packaging– The correct packaging materials will be heavily influenced by what you are shipping.
Chose the right cold storage options-The kind and degree of cold storage materials required will be determined by the packaging you select. The thicker the styrofoam packing, the less ice or coolant you will require
Select the safest carrier– The best carrier is the one that can get your items to your clients as quickly as possible.
Ensure that the delivery is error-free– Use solutions that automate the process to ensure your shipments reach the correct place at the right time. Begin by confirming address types so that commercial shipments are not attempted after business hours.
Product Delivery Strategy and Customer Service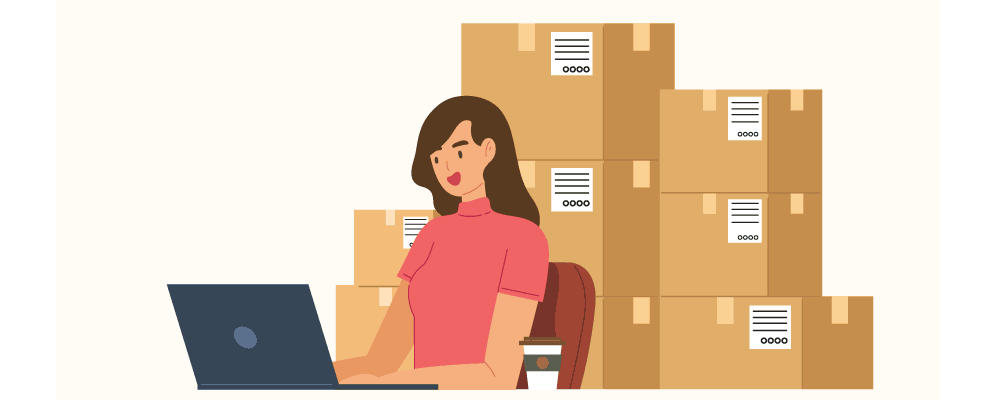 When you are trying to get your items into the customer's hands, quality customer service means making sure they get what they need when they need it. Your booking platform should be efficient enough to provide you with the information you want concerning customer orders promptly.
Your processes for packing orders should be quick and accurate. This includes talking about particular demands and special requests within your company and not promising more than you can provide.
Customer care for product delivery also includes informing customers when to expect their orders and following up when something does not come on time or when someone receives a wrong item.
Some Tips for Building a Successful Customer Service Strategy:
Make client satisfaction the company's ultimate priority.
Determine all customer touchpoints.
Set customer support standards.
Identify and manage customer service KPIs. Create a committed customer service team.
Build an efficient client service toolbox.
Provide your customer service personnel with more credibility.
Make a robust feedback mechanism.
Product Delivery Strategy & Inventory
There is a thin line between having too much inventory and having too little inventory. A product delivery strategy should answer whether your company would lean on the side of maintaining your warehouses well-stocked or on the side of running inventory low before refilling.
A lean inventory strategy focuses on the low level of back stock and quick replenishment methods if these levels go too low. These replenishment systems use sophisticated communication to relay information about what clients have requested and what components or items are needed.
A Robust inventory strategy is dependent on having enough stock on hand to meet orders. While maintaining satisfactory inventory levels may appear to be an easy call, especially if your products are not perishable, this strategy runs the risk of tying up your cash in parts and products that sit on your shelves for months.
Classify your inventory correctly to guarantee supply levels are maintained, especially for high-demand items. This will assist to save time throughout the order fulfillment process. As a result, your inventory should be updated frequently to avoid incidents.
Keeping your inventory maintained will help you avoid running out of items. This can provide a competitive edge to the business.
Risk Mitigation
An effective delivery plan manages risk by making mechanisms, and backup systems for the systems. Begin by listing all of the potential problems, such as a product not arriving on schedule or transportation challenges, such as vehicle breakdowns.
These backup plans may never be needed. However, having them in place increases your chances of weathering difficult situations gracefully and converting clients into repeat purchases. There are only so many factors that you can fully forecast, but if you have a good grasp of what you cannot predict with sufficient confidence, you will boost your chances of having a routine in place to handle the inevitable errors that can lose you money and clients.
Tips for Creating Product Delivery Strategy
A delivery plan can be developed in a variety of ways. These strategies are determined by the type of company that delivers the product or service.
Analyzing current market dynamics and potential competitors is the greatest technique to develop a successful strategy.
It is critical to consider these variables to develop a unique distribution strategy for your product or service.
Following that, you must thoroughly evaluate your target market and how they will respond to your product or service. Essentially, this should be determined by the type of your firm and its consumer base.
You should also examine any other elements that may influence how your product or service is delivered, such as economic conditions and technical changes in the industry.
With these considerations in mind, developing an effective strategy for providing your product or service becomes easier.
Bottom Line
Setting a product delivery strategy might be beneficial to your company. It may help you gain market share, keep customers loyal, and increase repeat sales. The best way is to assess your present industry condition. Then, create a plan based on your customers' and company's needs.
This will assist you in developing a unique selling point for your product or service. It will also assist you in attracting new customers and retaining existing ones.
While holding a close grasp on all the factors mentioned speak with us about how we might assist your project and help you expand your business when and where it is most required.