Process documentation can be a crucial double-edged sword. Plenty of industries require it and they use it only because they think it's the right thing to do. On the other side, many businesses avoid it, thinking that it is a complete waste of time and energy.
A lot of businesses usually ask, is process documentation worth it or not? As businesses grow, it becomes highly difficult to keep track of all the processes taking place in an organization. What is the best way to handle all those complexities? Process Documentation.
As your business becomes more successful, it has more steps, more checks, more clients, more orders, and more people involved in running the daily operations. Ever wondered how can organizations remain efficient to ensure scale effectively?
One of the things you might have seen in the organizational paradigm is that companies often spend quite a lot of money and effort to develop efficient processes. Still, they neglect to dictate much effort when it comes to recording the details within these overall processes.
There are some stigmas surrounding process documentation as well.
Some companies working in the organizational paradigm often don't bother with process documentation or make it a priority. If they think that the customer will not view it, then why bother making it at all.
Other companies simply don't want to waste their precious time writing down the information when they can be doing something else.
However, when the organization's culture has been infused with your process documentation, it can be quite beneficial for the management, the employees working for the company in all the processes, and the customers associated with the company.
Process documentation is where to begin. In this guide, you will learn all about process documentation, what to expect, and how to be involved. Let's dig in to find out.
What is Process Documentation?
Process Documentation outlines all the actions needed to complete a task or carry out a process. It explains the 'how' of implementation, rather than the 'what'. While the documentation is considered an internal document, it is known as a living document, such as the document being updated as required.
You can assume that process documentation is a detailed set of instructions for carrying out difficult business activities. It is the internal process of understanding and implementing the required steps to complete a business process or task. The field of process documentation emphasizes 'how' the members should perform the task, not 'what' the process is.
Process Documentation is crucial for any business it creates consistency and allows your team to learn from both their successes and their mistakes. Thus, it is quite a vital blueprint for conducting business activities.
Why your business does need process documentation?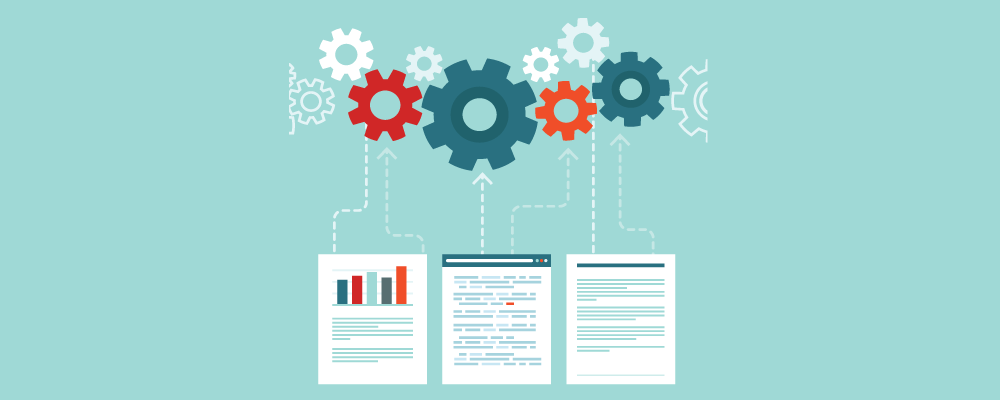 These are a few of the benefits of using process documentation for your business,
1. Enhancing a process
Plenty of business processes are repeatable and necessary for the proper functioning of a business. By writing down processes properly, you can easily reduce the guesswork and make it super easier for people, including the new employees to repeat the vital processes.
2. Improving analytical elements
Businesses can significantly enhance efficiency by analyzing processes and streamlining said processes. This becomes much simpler to do if you have detailed documentation that outlines each process. Besides the process themselves, companies can also get a better understanding of stakeholders.
3. Improves employee productivity
Handy process documents in any organization allow employees to quickly refer to how to do a particular task, rather than waiting for a tutorial from any of their peers. A study found that employees spend 5 hours on average per week waiting to receive information and support from the right colleague.
Without proper process documentation, your employees are likely to waste time waiting on other staff or leadership to guide them on how to do a task, which will eventually reduce employee productivity in an organization.
4. Ensures Compliance
Process documentation helps to make company rules, regulations, and policies easily available for employees, so they are usually mindful of following them. Such as, your customer service guidelines might state information reps must not be disclosed during a customer service call to avoid breaching privacy rules.
Non-compliance with state and government often leads to fines, revenue loss, and other reputational damage. Process documents will ensure that your company does not face any such costs and remains aligned with your company's compliance strategy.
5. Protects organizational knowledge and enhances consistency
Process documentation saves your staff from tiring trial and errors, as they might repeat the same process and make the same mistake as well. Documentation helps to achieve similar results for daily processes without any trial and error – maintaining consistency across your team and promoting knowledge sharing.
Documentation also helps when team members leave an organization, without it, companies would need to recreate the processes from scratch or reach out to previous members for support in training any new hires.
Importance of Process Documentation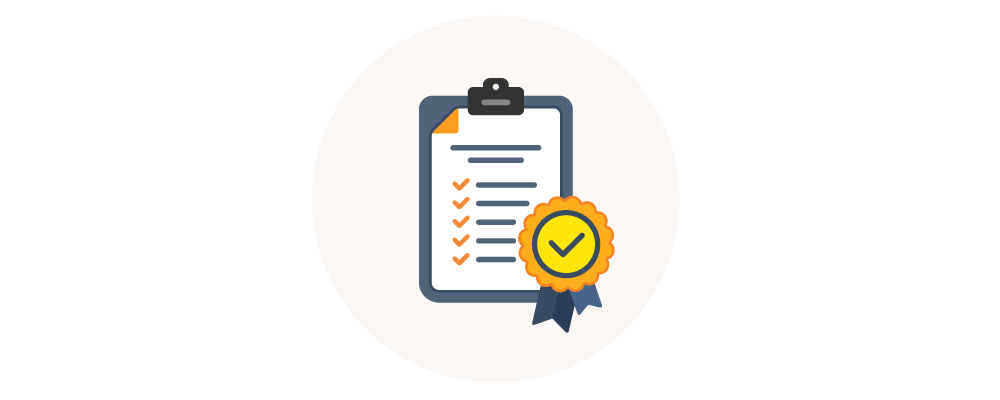 And it doesn't matter if you have a lot of newcomers coming in or if you have employees that have been with you for decades. Every employee needs process documentation to efficiently work within the company in various areas.
1. Knowledge Transfer
Knowledge transfer is one of the top reasons why process documentation is necessary for organizations and their employees. This is because businesses worldwide run flawlessly because of the processes they have laid down for their employees.
While some businesses automate many of the processes that are a part of the company, human intervention is still required for many of them today.
Why? Well, most of the older employees that are a part of the company actively and sometimes passively help the company to ensure that all of the processes run flawlessly without any issues, but what will happen when these employees are on vacation, ill, or leaving the company?
This is where process documentation comes in. Process documentation helps all team members learn how the company and its processes work, and how some specific processes that require special attention can be completed without any seniors to show them how.
In many companies around the world, senior employees when new members are joining and when the seniors are leaving, take some time out to train them so that when they are not present in the office for whatever reason, the juniors can easily complete their work without any issues or obstacles.
2. Employee Training and Onboarding
Another great benefit of process documentation is that the management, procurement staff, or HR can easily use it to teach new employees how to work and behave in their new working environment.
A written document can easily be like a textbook or cliff notes that are recommended by the senior staff for the junior employees during the onboarding process. This will help them prepare for the job role that they have to perform from day one.
These documented processes can also help the companies conduct different coaching sessions for new employees and also conduct performance evaluations when some tough staffing decisions have to be taken by the management.
3. Operational Consistency
There is a major issue of inconsistency and confusion in a company where different employees complete or try to complete the same process. This happens especially when they don't follow the same steps or achieve the same desired results.
This problem is quite critical when it comes to the front of customer-facing positions. In these positions, customers expect the same level of quality and service no matter the employees that they are dealing with.
Even when the positions are internal-facing, the inconsistency in processes can mostly result in inefficiencies, disagreements, and errors.
So, to tackle that we must perfect the process of process documentation.
Process documentation makes sure that whenever a process is being worked on, it gets completed in the same way every time, regardless of the employee or the person working on it.
4. Process Improvement and Analysis
One of the best things about writing a whole process down on paper is that you can understand how the process is going to work.
Using this process documentation, the organizations get to see who is involved in what; which of the steps are being taken by the employee, how long is it going to take to complete the process at hand, etc.
This view of the entire process helps organizations to be more efficient and more vigilant about what is happening in their company.
For example, by documenting the entire process, a business or a company can find different redundancies and reduce the overall time being taken to complete the process.
We see in the organizational paradigm that when a company or an organization tries to make its processes more consistent, it can have a lot of different people writing down their version of the process that they understand.
When this happens, the organization in question can compare and analyze the different versions provided by the employees. When they do that, they find out the most effective elements of those versions and mash them all together to form the perfect process.
Let's now take a look at some tips to start documenting processes quickly and efficiently.
Useful Tips for Process Documentation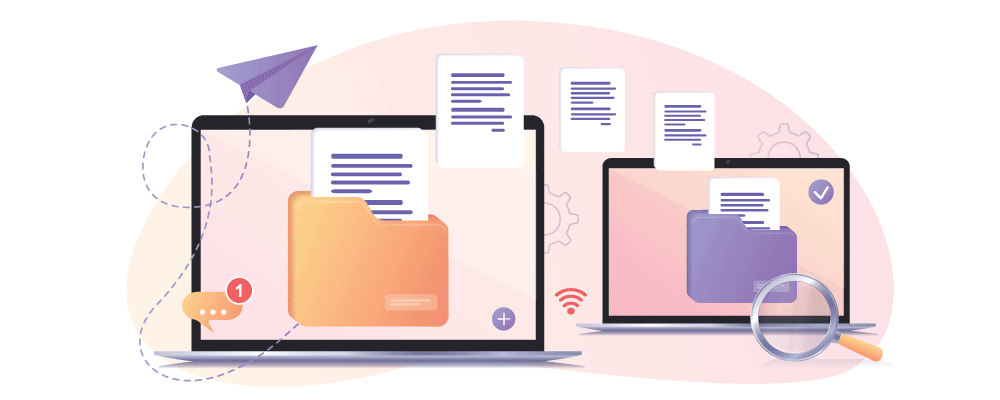 Whenever a new initiative is being worked on, it can be overwhelming and stressful for the organization, especially when it doesn't have prior experience in that endeavor.
So, if you are in the process of creating process documentation yourself as an organization, here are some of the tips that you can use.
1. Understanding the Nature of the Process
The first step in creating process documentation is ensuring you have completely understood the process under development.
According to Rovner, a key figure in this field, 8 different elements make up the process document.
The expected output from the overall process
The trigger, the situation of the process, and the time it is supposed to happen
How long is the process of process documentation creation going to take?
The decision-making flow of the process and the tasks within
The standard rules of success or completion of the overall process
How often the process needs to be finished by the employees
The key stakeholders and employees of the process
Any potential derailers of the process, any scope creeps, the criticalities, and potential solutions
2. Use a Process Documentation Tool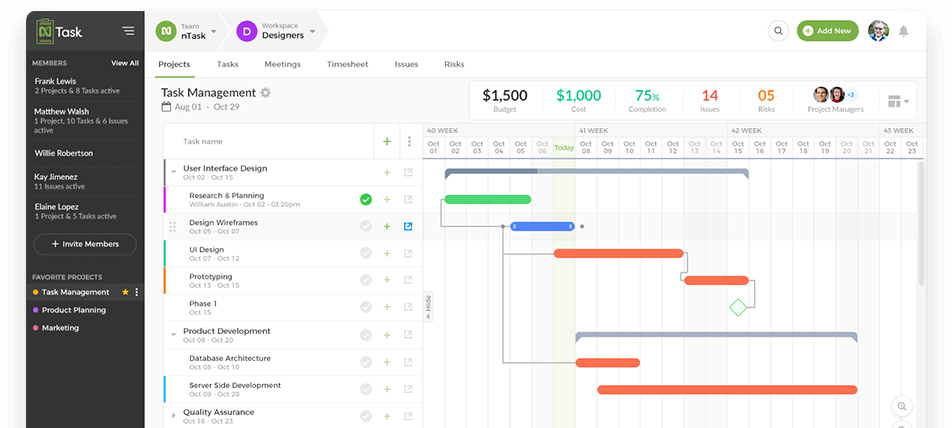 As with anything in the organizational paradigm, a properly effective tool is needed to ensure that the process documentation process is properly performed and there are no obstacles and hurdles in the development.
You can do it manually if you are experienced enough, but if the process is complex overall, you need a proper tool to make sure that the process is completed and understood by every employee in the organization and that there are no issues in the future.
You can also use manual human tools that can help you in the overall process like one-on-one discussions with the teams and employees, group interviews that can help you gather a lot of information about the problem at hand, and also use surveys that can help generate valuable information.
3. Create an Effective Process Documentation Team
The main issue with the process documentation process is that the organizations when they start the process, don't know how much manpower or effort will be needed to complete this endeavor.
They also don't know the total number of processes they have to document to ensure that the entire organization and its processes are covered for all the different employees and their management staff.
So, to counter this problem, the upper management assembles the best team members or the employees equipped with the skillset to tackle the process documentation process.
When the team has been assembled, mostly comprised of content and marketing personnel, the process can be easily started and completed without any issues or hurdles.
4. Make Documentation Accessible to All
Once the entire process documentation process is completed, the last step is to ensure that this documentation is accessible to every single member and employee of the company.
Once this documentation has been distributed among the stakeholders, existing employees, managers, and new employees, everyone will know the company, and its internal and external dealings.
Who is involved in the process documentation process?
Process documentation can be created by a number of people within an organization, each contributing a specific section, both within and outside of an organization.
Project team – The project team is highly responsible for building documentation, this team will usually collaborate as a team. They will remain objective as they are not involved in day-to-day activities and are in a better position to record information for documentation.
Materials and resources – It's smart to think of materials and resources ahead of time as a person, as their contribution is fundamental. The correct resources must be set aside to support documentation.
Stakeholders – Anyone within your organization involved in a specific project should be interested in process documentation, regardless of how minimal their role is or how converse is their title.
External Stakeholders – Sharing personal company details with outside resources always remains a bit tricky, however, it is essential to source external stakeholders' information as well. Their insight and opinions can be highly beneficial for process documentation.
Example of Process Documentation Format Types
There are multiple types of process documents that exist in many format types, such as,
Quick reference guides
Flowcharts
White papers
Onboarding Documents
Off boarding Documents
Staff Training Manuals
Video Tutorials
Checklists
And a lot more.
All of these documents should be readily available to employees in a specific location, such as a company portal or an internal knowledge base, so they are easier to find and referenced whenever needed by staff members.
Some common examples of process documentation include employee onboarding/off-boarding checklists, performance review guidelines, how-to's, content publishing guidelines, customer service guidelines, and software documentation such as API documentation.
Related:
10 Best Process Management Software Reviews 2022

How to effectively document your business processes in 2022
Process documentation requires proper research, so staff members who read it can gain the best possible outcomes.
1. Define a project scope for the process you want to document
Think of each of the process documents you create as a separate project, and define the scope of the project early on, including important information such as stakeholders, due dates, success metrics, etc. Ensure that all your objectives are focused on specific business goals.
Without a defined scope to track progress, your process documentation project can easily consume more of your team member's time than required or to be relegated to the back in favor of other activities.
2. Collect all the information on the business process
Once you streamline the goals for your process documentation, it's time to collect the information about all the raw materials required for the process. Collecting all this information upfront makes it easier to organize the process document.
There are multiple ways of collecting information about a process, you can appoint a person in your company to collect all the process-related information. This can include dedicated researchers who can gather information from different places such as through interviews, surveys, or shadowing teams as they work. Also, you might also appoint one person in each team to document processes as they evolve in their team.
A few of the details that you must collect are the duration of the process, process inputs, people and required skills, tools, methods of the process, and order of the processes. With all this information, you can create the process draft outline.
3. Create a Visual Outline for the Document
A visual outline shows you at a glance if you have covered all the essential steps for a process in a logical manner. You are likely to jumble up the steps to be performed by different people in your organization. To create an outline, take a proper look at the method of the process section in your research.
Arrange all the different steps in the method section in the order of the process and note the person responsible for performing it. Select a particular timeline for each process, if the process does not have a specific deadline, add simple steps for differentiation. Bring your process outline together in a visual format such as a flowchart, table, or tree map. Look for any missing steps in your process, or if you have ordered down any steps incorrectly.
4. Make it easily accessible online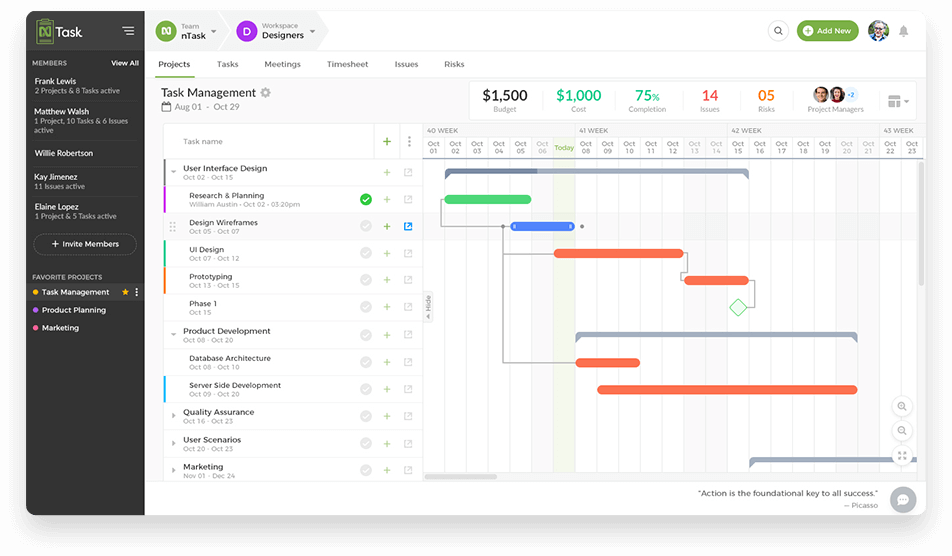 You can have physical copies of your process documentation, however, a good way to make them accessible anytime, for all your employees is to publish them online. Online documentation is easier to upload and maintain, it is more collaborative and provides user analytics on usage.
Use simple online storage such as Dropbox or Google Drive to store all your documentation for an internal knowledge base with a search bar to help employees find out what they need. Tools such as nTask can also be used to collaborate with different departments and share processes.
Add Process Documentation to your Business Tools for Best Outcomes
Plenty of businesses rely upon tools sales use CRM software, marketing uses landing page builders and marketing automation platforms, and HE teams use people management software and a lot more. It makes a lot more sense to store process documentation inside the tools that allow a specific process instead of a static knowledge base or a company wiki.
With process documentation stored in resources, employees can highly access knowledge right in the middle of work instead of toggling between apps. Choose a process documentation tool that helps you create documents step by step, so you can understand how to perform specific tasks.