Event management is one of the most common and effective ways of branding your product, sharing new information or inventions. However, it is a complex field and event management for beginners can be hard. According to research:
98% of the customers are more prone to buy a product or service after attending a relevant event. Moreover, over the past four years, 54% of companies have increased their event spending."
Thus, if you are a beginner and planning to organize an event for your company, you've come to the right spot!
In this blog, we've explained to you what is event management, 5 major planning processes in event management for beginners as well as how you can utilize software to optimize your processes.
So, let's start our journey on helping you plan your next successful event! Alors!
What is Event Management?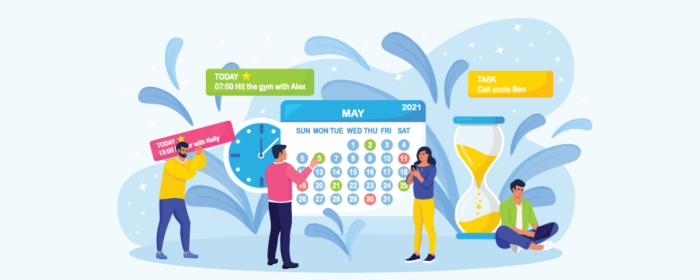 Event management is a well-known term. It can be defined as:
"Event management at its core is the process of planning, organizing, executing, and evaluating any form of event. It includes various management processes for its successful execution."
However, it's not an easy job. You need to juggle around a lot for planning a flabbergasting event. As a beginner, it might be hard for you to wrap your head around where to begin.
Thus, here is a guide for you with all the major steps involved in the planning process.
Let's see all of them in detail!
5 Planning Processes involved in Event Management for Beginners
1. Concept Planning
This is the first stage of the planning process in event management for beginners. At the concept planning stage, you need to arrange the following:
Sketch out an outline or the same brief for your event. You can even hold a small meeting where all team members discuss the objectives of the event and the outcome you expect to get from it. Your event brief or proposal should answer the following questions:
What is the event about?
Why are you arranging this event?
Who is your targeted audience?
What do you hope to achieve out of it?
Pro tip: Try coming up with an event theme first. So, while preparing the outline, keep in mind your theme. It will help you create a better outline.
You should know who your stakeholders are and what are their expectations and requirements.
Set a tentative date for your event. Mark all the tentative dates on your calendar and share them with your team for further approval.
While deciding the venue, there are a few things to keep in mind. For example,
Is there public transport available to reach there?
Is it big enough to cater to everyone?
Is it easy to locate or not?
2. Research
Once you have some concrete information about your event, the next step is research. It includes two areas in large. These are:
No matter it is brand awareness or just an informative conference, market research is vital. It helps you to know how can you make your event stand out and attract a larger audience.
You are always a step closer to success if you know who your competitors are. So do thorough research on your competitors and explore ways to differentiate your event.
Pro tip: Attend more events, build up connections and identify your potential competitors.
3. Strategic Planning
This is the third stage in the event management planning process for beginners. Typically, it involves three major parts. Which are:
Budgeting is one of the foundation stones of a successful event. Plan your budget in a way that there are no future surprises.
Pro tip: You can use project management software for that. We'll show you how in a bit!
Generate hype and buzz to attract maximum audience. You can use social media platforms or send email invites to potential people. Moreover, create pre-event content to divert the audience and market your event successfully.
Event logistics and operations involve various aspects including venue logistics, warehouse, and distribution, traffic management or asset tracking, etc. Logistic management is crucial for streamlining your planning processes.
4. Implementation
Once you have everything laid out in front of you the next step is implementation. It is the running of the event. So, don't just stop at planning make sure to implement your plan perfectly as well.
Pro tip: Make a list of all the attendees alphabetically and check in all of them for future evaluation.
5. Evaluation
Don't stop just because your event is over. Conduct surveys to measure your attendee's response. What do they like or dislike? Why did they attend the event? Did they learn anything out of it? They are various tools to gather such information. Such information would help you to bring improvements in your future events and get better results.
nTask for Planning Process in Event Management for Beginners
That was like a lot of information to grab in, right? Well, let's make this whole planning process easy for you. Project management software like nTask allows you to automate your processes in just a few clicks.
You don't have to sticky notes or write a journal manually. Let's see how!
1. Gantt Charts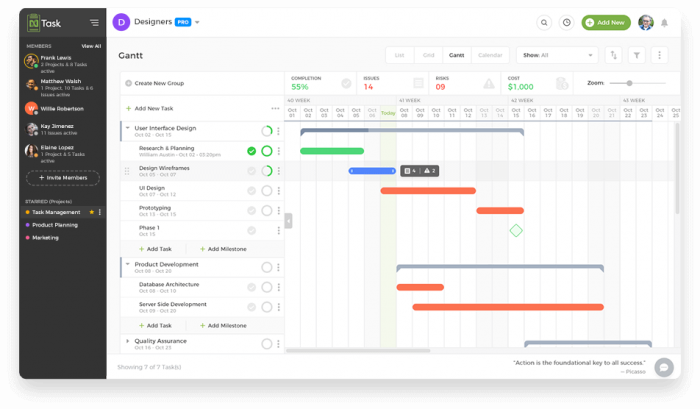 Gantt charts are an effective tool for planning your event. It gives a full visualization of all the ongoing, reviewing, or done processes. Create Gantt chart dependencies to make sure you move from one stage to the next only when a certain condition is met.
Moreover, a Gantt chart can help you automate several other processes as well.
For example:
Create teams and assign tasks
Track progress of each task
Define your estimated budget
Forecast and manage risks
Evaluate your competition
You can also view our guide on how to use Gantt charts in nTask!
2. Resource Allocation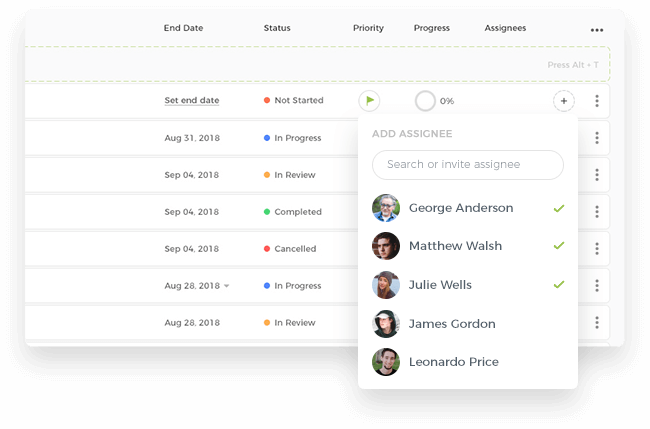 Whenever there is an event, you need all hands on deck. With nTask you can manage your resources effectively. You can define your event, set billing method, set payout rate as well as allocate resources in just a few clicks.
Thus, it will save a lot of time and increase efficiency.
3. Team Management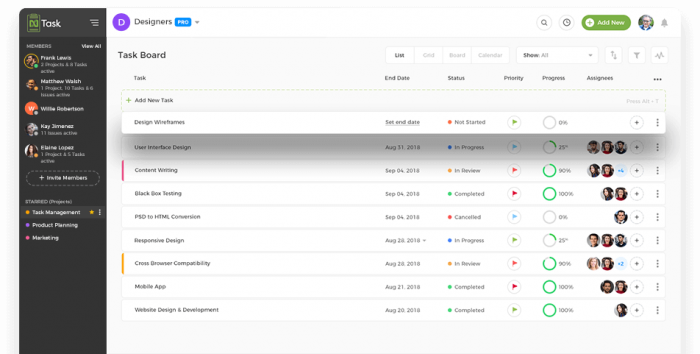 Event management requires a large team. Now you can't be on their necks 24/7 to ensure that they are doing their job properly, right?
However, you can keep a check and balance on your whole team with a team management tool. Whether it is setting up meetings, reminders or timesheets, you can do it all under one roof anytime from anywhere.
4. Collaboration and Coordination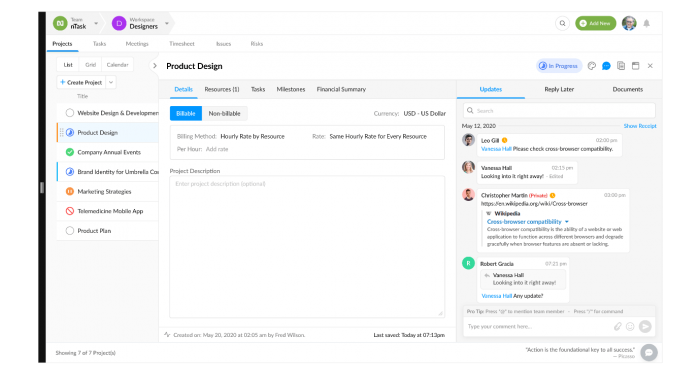 For your event to be successful, continuous collaboration is needed between different departments. nTask allows your whole team to collaborate on one platform. You can share ideas, files, documents, or other relevant stuff freely. This helps in ensuring complete transparency and fluidity throughout the whole time.
Try nTask To Manage Your Events

Create tasks, projects, Kanban boards, Gantt charts, and risks, all in one place. Sign up today!
Conclusion
In a nutshell, you can follow the 5 major steps mentioned above to organize your event. They are easy to implement and effective to streamline your processes.
However, using project management software won't help you save your time but also optimize your processes. You will be able to take your whole team together and minimize the risk of any potential errors.
So, ace your next event with our pro tips on event management for beginners!
Wish you Good Luck!
---
More Resources That You May Like: