Outsourcing is a process that involves both gaining advantages yet also facing certain drawbacks. And it is no different when you consider outsourcing project management.
Creating the perfect balance of when outsourcing project management makes the most sense for you and your organization can help you reap the most advantageous situation and make the decision of whether you should outsource easier.
Here is everything you need to know about what to expect from outsourcing project management.
What is Project Management?
Project Management according to the Project Management Institute can be defined as, "project management is the use of specific knowledge, skills, tools, and techniques to deliver something of value to people."
Any project goes through processes, these processes and stages make up the lifecycle of project management.
The five stages of project management include the initiation phase, the planning phase, the execution phase, the project monitoring, and control phase, and finally, the project close.
To read about the different stages or phases of the project management process click here to read our blog on Breaking Down Steps in Project Management Process.
With a project having to go through so many stages, and there being a range of different resources, elements, and moving parts involved project management is no easy feat.
It is the vastness of what project management entails that has led to the new trend of outsourcing project management.
The New Trend of Outsourcing Project Management
Project management is a complex array of resources, planning, tools, and elements. the entire process of delivering a successful project that meets quality expectations, schedules, and is within budget is not feasible for every company.
It is due to this complexity that outsourcing project management is becoming more and more common.
There are multiple benefits to project management outsourcing which we will discuss below and it is because of this that many companies are choosing to go down this route for their next projects.
In fact, the global outsourcing market in 2019 totaled over $131 billion.
The global software outsourcing rates for project managers ranged from $133-$233 in the United States, $55-$66 in Latin America, $45-$70 in Eastern Europe, and $35-$48 in Asia.
Why Companies Consider Outsourcing Project Management?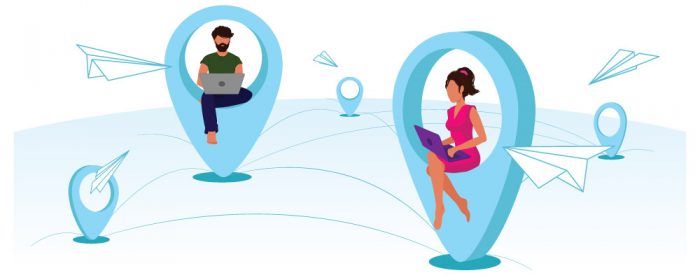 There are a couple of major considerations why companies and organizations wish to outsource. The benefits associated with outsourcing is the reasons that a company may outsource its project management.
Besides the possible benefits that one may gain, certification is a primary reason for outsourcing. Certain projects or clients require certified project managers to run their projects.
You may not have anyone on your payroll that has the specific certification that is required. Therefore, rather than spending the time and money on getting that certification for your employees, it makes more sense to outsource the job to someone who already has it since they will also have the requisite experience as well.
A common project management certification is the Project Management Professional Certificate which requires 35 to 60 months of experience making outsourcing the clear choice.
Other reasons include any staffing issues in your company such as staff shortage or a lack of employees who possess the required experience to manage a project.
There may also be a need for specific focus to be placed on the project at hand which your employees do not have the time to give it.
Other reasons include financial constraints and lack of project experience.
What are the Benefits of Outsourcing Project Management?
Much like outsourcing any service, project management outsourcing has its benefits as well as its drawbacks. We will consider all the possibilities of what can go wrong when outsourcing your project's project management below, but first, let's look at the advantages you have to gain.
Benefit #1: Saving Costs
When you outsource your project management there are different avenues in which you will be saving costs.
The first is that you will be able to save on any additional costs of equipment, tools, or location rent that may be required to complete your project by outsourcing the entire project management process.
You will also be able to save costs in relation to the resources you will need to hire as well as through the effort and time your employees will be able to spend on other tasks. When you outsource project management you are able to free up your employee's time for internal tasks while only paying a fixed amount for the project to be completed.
Benefit #2: Increasing Your Talent Pool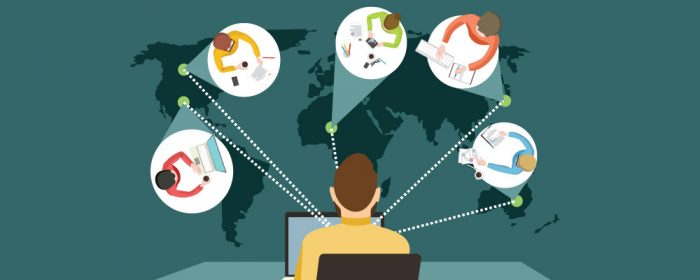 When you outsource your project management you open up an array of options of who will be in charge of your project which increases the talent pool.
With the possibilities now open to companies, you could even be able to hire from a different country and gain someone who has a great deal of talent and can provide excellent project management services. Since you are not limited to employees already under your payroll you can find someone who would be the perfect fit for the project at hand.
Benefit #3: Better Followed Schedules
When you outsource your project management you are hiring people that are specialized in delivering projects.
Meeting project deadlines and delivering projects within the specified schedule is imperative as meeting an agreed-upon schedule is a part of what constitutes delivering a successful project.
When you outsource you are hiring individuals that are skilled in managing teams and submitting deliverables within timeframes. Therefore, reducing turnaround time for each outsourced project.
Benefit #4: You Gain Objectivity
While you may want to think that your company can take on any project that comes your way, this is probably not the case and there are certain projects that are unfeasible for your project to accomplish.
It is the ability to be objective about these decisions that an external project manager can achieve.
Benefit #5: You May Gain Fresh Perspectives
Much like the ability to gain objectivity, external project managers and teams provide better transparency. They also have a lot of experience in the industry and often work for different companies that can be used to your advantage by learning the industry's top tricks and tips.
Benefit #6: Solve Understaffing Problems
Project Management is not a single-handed venture and requires a team of skilled individuals dedicated to delivering a quality project on time and within budget.
This could require you to put individuals on your project that you cannot spear. Outsourcing is a means of gaining an extra set of hands by having dedicated individuals to the project that you are working on.
Benefit #7: Focusing on Core Functions
As we mentioned above, outsourcing your in-house team frees up valuable time which allows their efforts to be focused on more core tasks.
Resources can be better allocated to tasks without the fear of overburdening them or a fear that your project will be overlooked.
These are just some of the benefits you can gain when you outsource your project management to external project managers and teams. However, with everything that gives you advantages, there are also certain aspects that may not be in your best interest.
Let's look at some of the disadvantages associated with project management that is outsourced from outside your company's staff.
Things to Look out for When You Consider Outsourcing Project Management in your Company
As with every good thing, there are always possible negative effects to consider. Outsourcing your project management is no different. Here are some of the disadvantages of project management outsourcing.
When you hire an external project manager, while they are highly skilled in what they do, they may possibly lack awareness of your specific business objectives and aims. After all, they are not a member of your staff.
This lack of awareness may affect the way your project is delivered in the way that the project does not prioritize the company's main objectives.
Therefore, it is essential to explain these objectives and priorities to whoever you hire.
Other disadvantages involve the inevitability of your company's sensitive information being exposed. In order for external teams and project managers to be able to do their job, they will require access to certain data and information.
The access they will be granted makes it all the more important that you undertake stringent scrutiny over who you choose to outsource your project management to.
Communication problems are also a major concern. Without proper communication, there can often be the risk of confusion and misunderstanding.
With hiring an external project manager especially one who is not located in the same geographical location you may have to rely on emails and other electronic communication. This is where project management tools like nTask come into play to help both you and your project manager be on the same page.
Let's look at how nTask can help with your project management endeavor.
nTask and Project Management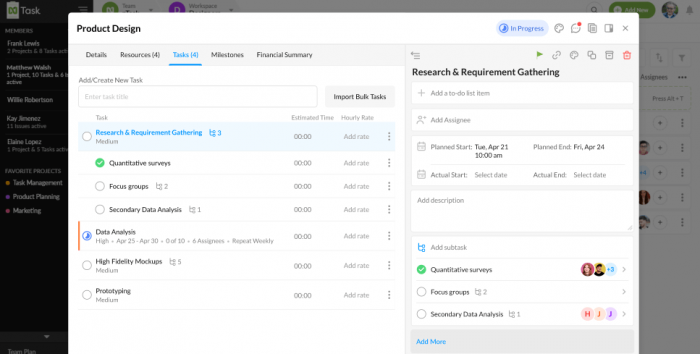 Whether you are looking to outsource project management or are looking to keep things within your internal team, nTask can help simplify and streamline the entire process and provide you with a centralized platform for all your data.
nTask is a project management tool that offers teams all the tools they need to be able to deliver quality projects within budget and without unnecessary delays.
The platform has a range of modules for your project management needs from Gantt charts to timesheets and everything in between.
Here are some of the key features you can gain from using nTask as your go-to project management tool:
Interactive Gantt charts
Communication and collaboration tools
File sharing and storing capabilities
Task management options
Issue management and tracking
Risk management and risk matrixes
Meeting management and meeting agenda organization
Get more control on your projects

Manage tasks, issues, projects, teams and documents, all in one place. Sign up today!
Conclusion
Now that you have learned the pros and cons of outsourcing project management, it's time that you make decisions for your projects. If you want more power, control, and better output, use a project management program rather than outsourcing. Feel free to share your experience with PM outsourcing at fwilson@ntaskmanager.com