Project management has come a long way. After a continuous journey of trials and errors, it has evolved into frameworks, best practices, and well-made instruments. We're excited to announce nTask for Android and iOS phones.
Among the numerous tools out there that can make a project manager's life easy, you may want to look into nTask for a few reasons.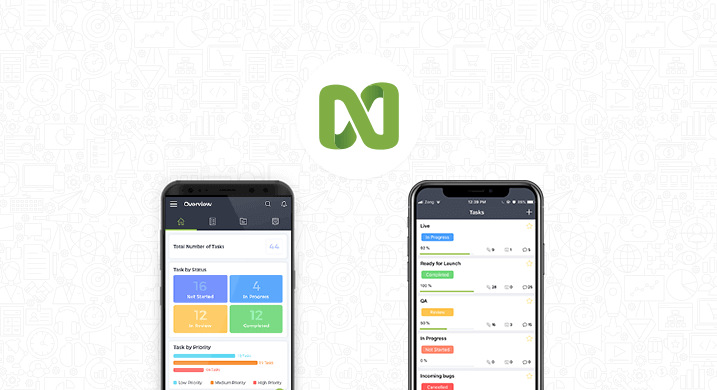 Firstly, nTask caters to every level of familiarity with software, from basic to advanced. Second, it is phenomenally easy to use. Third, it is absolutely free! nTask is built to be accessible to anyone between a student to an experienced professional, while still being optimized for every skill level.
It is a great feeling to be able to sit down to work with every possible instance of your project management work laid out transparently in front of you—no more tedious searching for urgent modules and definitely no more time wasted through complicated work procedures or heavy software solutions.
nTask will do exactly that for you. How could it become even better? By being able to access and operate nTask through your mobile device, be it Android or iOS. Today, 79% of professionals either have to work remotely or are traveling most of the time (on average, 26 minutes, one-way).
What else is to know about nTask for Android and iOS?
You can't wait to reach your workstation before following up on work. You need to be well-aware of all the project developments and potential changes before that. You may need to carry out some critical corrections in the sales report that you found out about last-minute, or you may need to reassign a task to another resource due to being over-worked. For an employee that needs to be on-the-go most of the days due to meetings at multiple locations or long commuting distances between work and home, it is difficult to manage projects without mobile apps – hence the rise in their popularity.
Toward this end, you can use the nTask app for your smartphone and make project management even easier for you and your team. As easy to use as its online version, the nTask mobile app will make creating, tracking, and managing projects not only simple but efficient.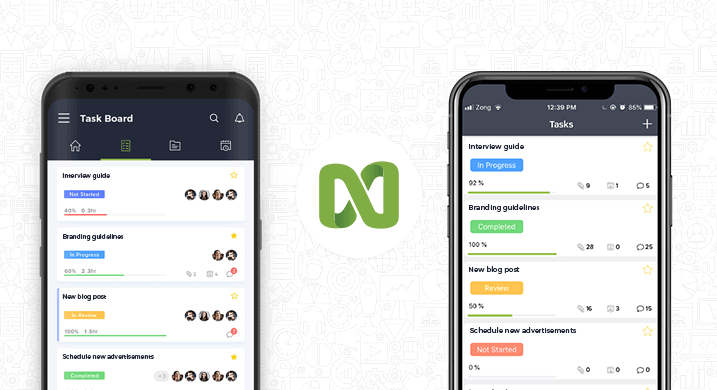 Share files and send meeting notifications or even just event reminders to your team. Easily collaborate with the management and clients for project progress and status updates.
Exchange reports or attach supporting information to the tasks assigned to resources. Prioritize tasks and make it easier to monitor error correction with just a few clicks.
The nTask mobile app will do more than just manage your projects. Download it now to organize your projects so you can spend more time being creative instead of looking into monotonous, administrative work.
Have you tried nTask for Android and iOS? Share your ideas and feedback in the comments below.