Mind maps are a very convenient and handy way for starting new projects. Especially if you are considering kickstarting a campaign or a new project without prior experience, mind mapping can save you a lot of hassle.
You can also hone your creative streak while you're at it. Before delving into the "how" part of this write-up, let's look at some of the key highlights of mind maps. Oh, and for the record, you can buy or try free mind mapping tools available online. They're in huge abundance right now, and some of them come with plenty of features at a very feasible rate, to begin with.
Key Highlights of Mind Maps in General:
Mind maps are used for making the schemas and the designs since they provide us with multiple options. At the same time, they have been conveniently used for several years long before the inception of proper mind mapping software.
Creating your very first mind map is easy. You do not need a computer program, to begin with. Just get a piece of paper and draw a big circle in the center area. This will be your starting idea; the rest of the ideas can branch from it as your imagination goes by.
There is no limit to making ideas, it includes all the headings, the topics, and a sense of connectivity that comes to you naturally.
There are many kinds of projects that can be benefited from project maps. Almost every kind of project can use mind maps for its good. If you're not very good at making the schemas and you don't have a proper plan, then perhaps you should go for a mind map software.
Now that you have the idea about what mind maps are in general, it is time to go through their benefits one by one. Bear in mind that this is not a detailed mind mapping software guide. This blog will explain briefly how mind mapping tools can help in the new project's success.
1. Helpful in Requirement Gathering: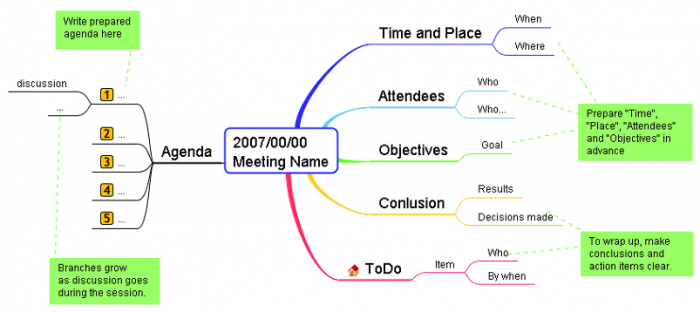 Requirement gathering is always considered a comprehensive element of a project during the initiation stages. It is also necessary to create a log of everything that you and your team will need to begin with. Mind maps can be used to assign a specific main cell to the requirements part of the project. All the resources, budgetary concerns, and relatable data/plan fields can then stem off of that particular requirement cell.
Mind maps assist you in gathering the requirements and capturing the ideas. Especially if you are working as a UI/ UX designer, a small business or an entrepreneur, this strategy can save you a lot of time, money and effort.
2. Suitable for Making General Project Guidelines: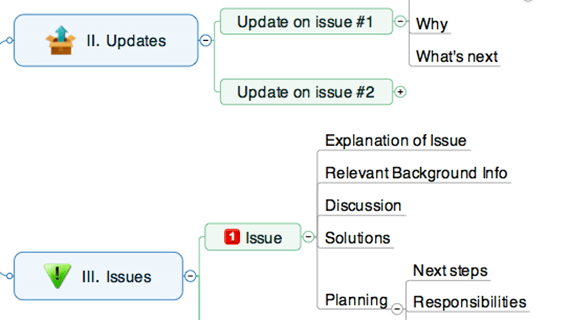 General guidelines are the governing principles for any project. Mind maps can serve as a proper roadmap where you are supposed to follow project rules, policies and guidelines. Doing so also eliminates the possibility of breaching any outlines that may seem gray during the lifetime of a project or a program in general.
Stakeholders, customers, vendors, sales teams all fall into the category of project guidelines. Stakeholders are usually at the top of the food chain since they impact the flow and direction of a project.
Read this roundup:
5 Roadmapping Software to Help you Streamline Project Management in 2022
3. Strategic Realignment of Business Development in Market:
Marketing team, media marketers and CMO's use mind map to strategically align the project with the ever-changing industry trends. It helps them to create mental notes of ideas and effective steps that can possibly help later under dire situations.
4. Defines Your Primary Concern: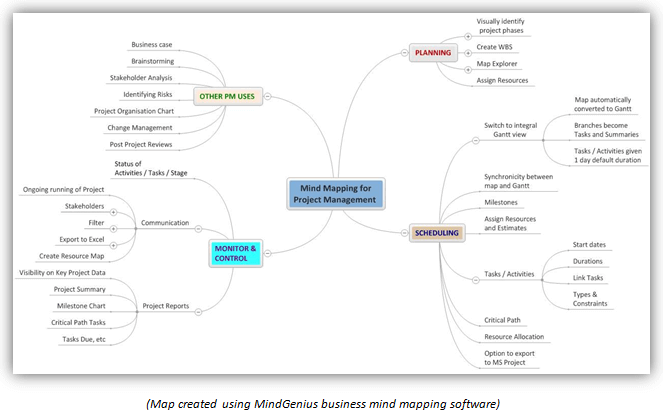 Business development officers sometimes fall back to their very first mind map to nip certain problems in the bud. At the same time, these maps allow teams to mark goals at individual and departmental levels. Everyone can be on the same page as far as the "grand plan" is concerned.
5. Flowcharts, Drawings and Design Patterns: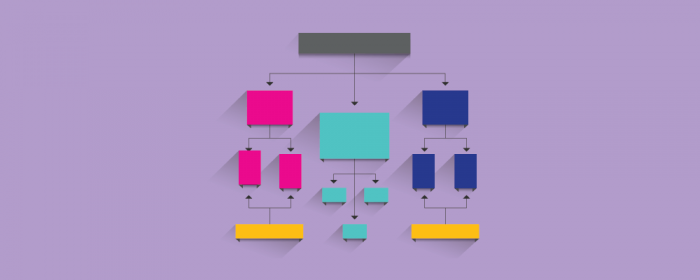 Of course, what good will be a mind mapping program if it doesn't come with flowcharts, design and drawing tools. Sure, you can use a basic mind map app to create one cell and then connect it with another cell.
However, good programs enable mind mappers to make artifacts, SSD diagrams, domain models and subsystems that are easy to create and even easier to understand for those who have never used mind mapping tools before.
6. Integration of Software:
For a good mind mapping program to contribute to a kick starter project, integration of 3rd party apps comes as a vital element. Often, you do not realize the importance of data migration or importing/exporting until the very late stages of a project. By then it is already too late to fall back to square one. Therefore, use mind mapping tools that allow integration of other apps.
7. Event Management and Planning:
Event management and planning is one of the ten toughest jobs in the world. Trust me when I say it. For any simple event, such as creating a ride-sharing or a pick-up service for casino lovers, a lot can go wrong. Mind maps can help you to identify many schemas and scenarios that usually don't come into the picture until it's too late.
Conclusion
Mind maps are used at a global level nowadays. They are a handy tool for project managers of varying skill levels. If you haven't used a mind mapping tool for jump-starting new projects, we would like to know the reason behind it? Feel free to use the comments section below to share your thoughts.