The marketing department brings a business' aims and goals to fruition. With the way marketing teams plan, manage and execute marketing strategies to accomplish targets, they are surely the backbone of a business.
To that effect, it is important to point out that marketing tactics have taken a 180-degree turn over the past few decades. From the sales process itself to marketing resource management, everything has taken a turn for the better.
We are here to get you acquainted with marketing resource management, what the term indicates, its benefits, and the tools you can use to manage your marketing resources efficiently.
Let's get to it right away.
What is Marketing Resource Management?
Marketing Resource Management (MRM) refers to strategies and designated tools that help marketing resource managers with planning, scheduling, and allocating human and material resources to a marketing project.
The ultimate goal of MRM is to optimize a company's marketing resources for a higher ROI. With MRM, businesses aim to bring down production costs, improve output, optimize existing resources, introduce cost-cutting strategies and enhance the overall efficiency of the marketing team.
Take a look at Gartner's definition of MRM:
Marketing resource management applications enable strategic planning and budgeting, program management, creative development and distribution, content management, media planning and execution, event coordination, and resource measurement.
The definition encapsulates every aspect of MRM and its wide-reaching impact on different areas. Notice how every aspect is related to marketing and the optimization of the marketing process. MRM, in such a way, covers the entirety of the marketing team's workflow and improves their efficiency by manifolds.
The question that arises now is how? How exactly does MRM function and how does it improve a company's marketing process?
How Does MRM Function?
As we mentioned earlier, MRM is an umbrella term that includes strategies and tools used to exact the best possible result. The following pointers will help you understand how MRM boosts the performance of a marketing team:
Planning is the first and foremost important step of any project process. Planning involves a wide range of actions such as budget management, resource allocation, setting time duration, and much more. As such, MRM plays a crucial role in planning, scheduling, and organizing workflow. With MRM, marketing resource managers can plan projects down to the tee, ensuring no loopholes from start to end.
Workflow Management: MRM's impact is not limited to the initial stages but extends till the end. Once implemented, it helps managers visualize the whole process, identify risks and issues, track progress, etc.
Communication and Collaboration: A little effort can take a team a long way. Keeping in perspective the importance of communication and collaboration in marketing teams, MRM helps with the smooth flow of communication.
Reports and Analyses: To improve your performance, you must keep an eye on your past and current projects. Reports and analyses help identify problems and gaps that can be overcome or resolved to enhance performance. By peeking into insights offered by MRM, marketing teams can make better decisions for the future and improve their performance by a huge margin.
Tools: MRM tools are specially designed to help marketing teams manage their resources efficiently. These tools are equipped with the latest features and advanced functions and are a quick and easy way of optimizing performance with less input.
Transparency and Visibility: To improve performance, having a clear-cut, untainted vision is crucial. MRM, with its very many features, allows managers to look into the problems hindering peak performance. With a clear vision of the whole process and cross-sectional transparency, MRM helps pinpoint issues that can then be, dealt with and resolved accordingly.
All of those mentioned above are possible with the help of proper resource management. Once MRM is in place, marketing managers can make work a lot easier and more fun for the whole marketing team. Read the following section to learn the benefits of MRM for marketing teams in specific businesses.
Benefits Of Marketing Resource Management (MRM)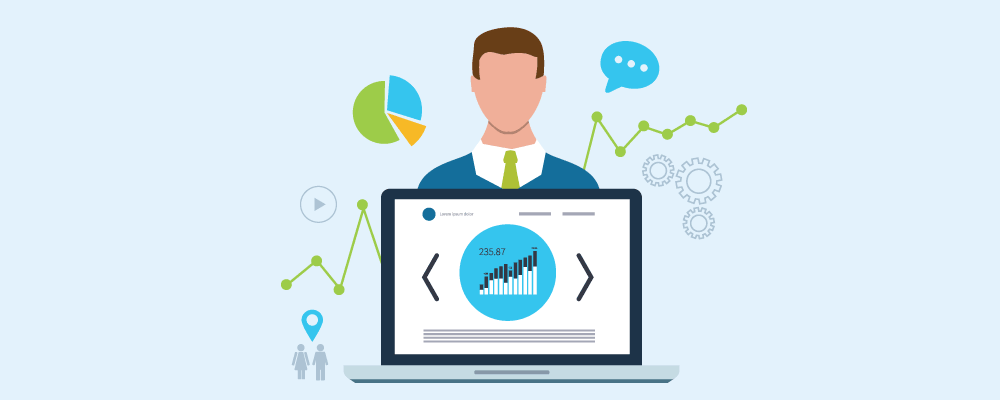 With the way the world is progressing, you have to keep pace to be able to make your place in the market. With the ever-changing market trends and rapidly shifting interests, you have to be quick and nimble. Fortunately, MRM equips you with everything you need to keep up.
Following are some of the key advantages you can avail yourself once you employ MRM tools and tricks in your business:
1. Helps Create a Smooth Workflow:
The biggest, most promising benefit of MRM tools and strategies is that it helps create an error-free workflow. As a marketing resource manager, you can utilize MRM to plan your marketing project from start to end.
Not only can you plan and initiate the project, but you also create a smooth workflow with all the details accessible at a glance.
A smooth workflow itself has numerous benefits for team members, managers, and top management. For employees, workflows are a quick and easy way of understanding their roles and responsibilities in the project. With a complete workflow in sight, employees can quickly glimpse at their tasks, and expectations and communicate with the team.
Managers have an overall vision of the project in progress. They can monitor everyone's progress and ensure the timely completion of goals. Top management can monitor the team's performance, suggest changes, etc.
Creating a smooth workflow can save a lot of time and effort on mundane tasks and invest your energy in the right place, reaping more benefits than ever.
2. Enhances Efficiency:
Every step, and every action, in business is directed towards improvement. MRM, similarly, operates to optimize existing resources and improve marketing processes for the future. MRM does several things to enhance a marketing team's overall efficiency. Some of the actions include:
Cost cutting
Improving time efficiency
Automation
Eliminate risks
Resolve issues quickly, etc.
Also, by organizing everything from start to finish, MRM reduces the time and effort spent organizing and reorganizing workflow.
3. Tracking And Monitoring:
Tracking and monitoring are essential aspects of all projects, marketing, administration, or any other department.
MRM tools and strategies allow managers to track and monitor projects from beginning to end. As soon as workflow is created and resources are allocated to tasks, managers can keep tabs on everyone's activities, their performance, and the team's overall progress.
Keeping an eye on the project's progress allows teams to assess their performance from time to time. If they encounter a setback or a roadblock, they can take immediate action to get rick of the obstruction and ensure the project runs smoothly.
With monitoring, MRM also helps managers identify the best resources for different tasks, possible issues, and the best ways to tackle problems.
Regular check-ins and proper monitoring determine the success or failure of marketing campaigns. With MRM, managers can always stay updated and informed, ready to take immediate action.
4. Helps Plan and Execute Marketing Campaigns:
Information consumption is, nowadays, not limited to one specific platform. The variety of options available entails a need to create diverse marketing campaigns customized for each platform separately.
The sheer effort, finances, and other resources required can hurt your business unless you handle the pressure intelligently. MRM, in times like this, can be a lifesaver for you.
With MRM tools and tactics, you can easily create platform-specific marketing campaigns. With features kike automation, setting recurring tasks, and many others, you can speed up the pace at which you work and eliminate tons of unnecessary or repetitive tasks.
5. Maintains Brand Consistency:
All marketing campaigns must be consistent with the brand's image. Campaigns designed for different platforms, in collaboration, etc., have to conform to the original brand identity and promote the same.
Why is brand compliance substantial? With different marketing teams working on different projects or even different members of a team working on different tasks, the original idea will likely get lost or muddled by input from different creative minds working in the department.
In times like these, having a clear vision and ensuring that goals are aligned is the primary concern of all managers. MRM offers a single platform for smooth communication and easy working.
The accessibility to a single platform ensures that all members are on the same page and moving ahead with the same goal.
Features To Look for In an MRM Tool
Now that you understand the basics and are aware of the benefits of MRM, it is time to look for the MRM tools that will prove beneficial for your business. as with other management tools, MRM tools are not few in number.
Picking and choosing one from such a vast range is truly a demanding task. However, we can help you narrow down your choice. Here are five necessary features of an MRM tool:
Integration with third-party tools
Budget management features
Easy-to-use interface
Visual management tools
Tracking and monitoring features
Communication and coordination solutions
Elaborate planning features
Any tool with the above-mentioned features will help you optimize marketing resources for the best benefits. That being said, we cannot help but direct your attention toward nTask, an outstanding tool for MRM.
nTask For Marketing Resource Management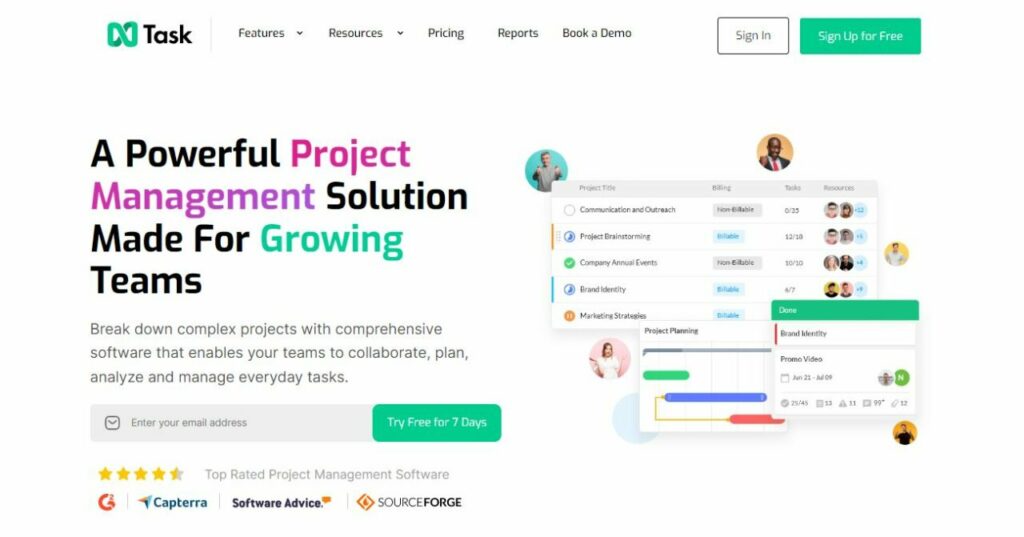 nTask is a renowned project management tool with multiple advanced features, high-level functions, and a user-friendly interface. The tool is a one-stop shop of management solutions, including task management, meeting management, team management, and much more.
nTask, as an MRM tool, offers a comprehensive set of features with which you can easily create a workflow. From the planning stage to monitoring and tracking, nTask has many features that allow you to plan, execute and track your performance at a glance.
Here are some of its features that can help you with managing marketing resources:
Bird's eye view of resource workflow via Gantt charts and Kanban boards
Weekly timesheets that indicate time spent on tasks
Drag and drop functionality for resource allocation
Time tracking module
Resource allocation with elaborate task descriptions and details
Financial summaries
In addition, nTask has some of the lowest prices of all. Its base plan is free, while the first-priced plan starts at just $3 per month. You can also start with a free trial of 14 days or request a demo to learn more about the tool and how it works.
Final Thoughts:
MRM tools and techniques are an efficient way of improving performance without adding any extra mental or physical burden on your team. In fact, with the help of MRM, managers can unload a lot of the weight on their shoulders and make resource management simpler and easier.
We hope this article has clarified your mind and helped you understand MRM better than you knew before.
Till next time.