If your marketing company grows, you must keep all the moving components with various tools and in-house processes. That's one of the essential reasons why you need a marketing software
The marketing software business has become more diverse due to artificial intelligence (A.I.) applications.
When we analyze the most recent marketing software statistics, we discover a sector that has seen how technology has increased operational efficiency.
Opt for the best
management app.
At a compound annual growth rate (CAGR) of 17.67%, the marketing automation software industry is estimated to be worth $11.46 billion in 2027.
Choosing the right marketing agency software can be challenging. Determining what is suitable for your company entirely depends on organizational needs.
With so many options, it is easy to overburden yourself with tools. 
It is critical to select the appropriate software since the last thing you want is to have many tools with the same characteristics. That is why we decided to proceed and complete the legwork of identifying the best marketing agency tools for you.
Here is the list of our top 5 picks.
---
Top 5 Marketing Agency Software for 2023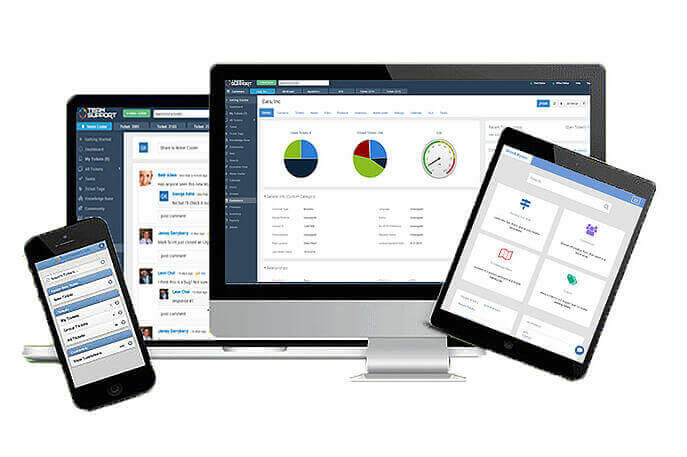 Marketing organizations rarely work on multiple tasks simultaneously, and these initiatives are not usually for the same customer.
As a result, project management software is essential to aid in team management and task prioritization.
Teamwork is a cloud-based, all-in-one platform that over 20,000 organizations use regularly.
Features
Teamwork provides agencies with a multitude of advantages, including
Fast onboarding for the whole team and limitless client users to better project collaboration
It is a full-service solution that allows organizations to plan, coordinate, and complete projects from beginning to end
Teamwork dashboard makes it simple to manage everything through assigned tasks, reducing bottlenecks, missed deadlines, and poor client communication
It not only tracks the progress of each project using analytics and dashboards, but agency management can also verify the health of each project to ensure it is completed on time
Teams can utilize the Chat and Spaces add-ons to communicate, share content, and stay in touch without exiting the Teamwork platform
Integrated with M.S. Teams, HubSpot, Jira SoftSync, Chatify, Slack, Gmail for Teamwork and Zendesk
Pros and Cons
Pros
Cons
-Encourages teamwork and  collaboration with clients
-also available on mobile devices and is compatible with Android, iPad, iPhone, and Google Chrome
-Quickly solve issues
-It enables the organization of background processes
-Team productivity reports are also provided
-Free-version is less comprehensive than most of the highly-rated marketing tools
-Difficult for new user
-It does not provide filtering for late jobs
Pricing
30-day free trial. Four teamwork prices schemes are:
Free Forever
Deliver: $10 per month billed annually
Grow costs $18 per user per month
Enterprise: For detailed pricing information, please get in touch with Teamwork directly.
Why Should You Use Teamwork?
Teamwork gives you the tools and information to make the most of your resources and never waste another billable minute.
Analyze every project, including milestones, project planning, budgeting, and time monitoring.
---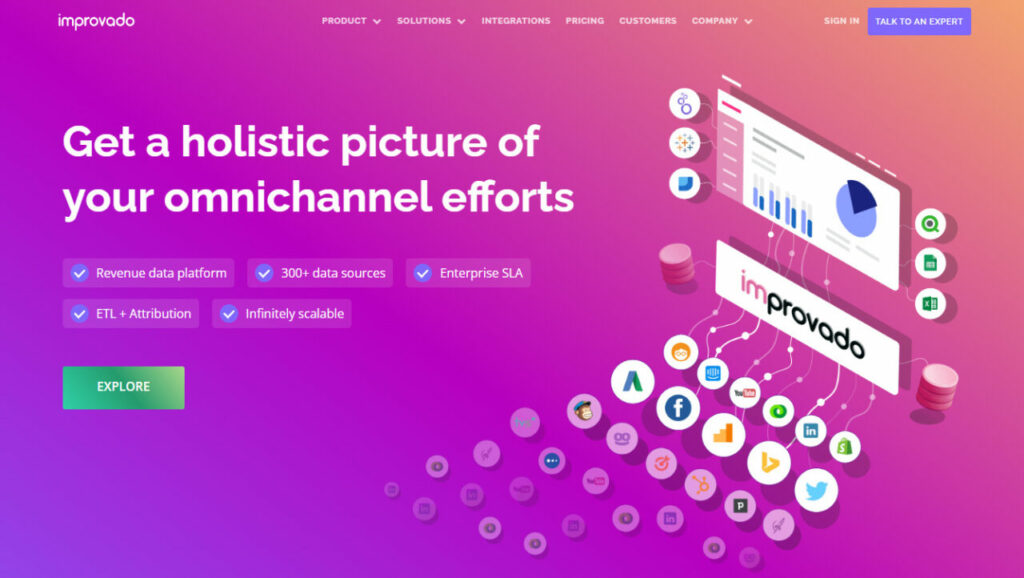 Another highly rated marketing agency software is Impravado.  The platform is devoted to the marketing task and will connect to any marketing platform you want. Furthermore, the connections are broad, bringing detailed data at the keyword and ad levels to provide a complete perspective.
The platform is so simple to use that you will not need any developers to help you implement or maintain it.
The most significant advantage Impravado offers over other tools is its customer service. They will collaborate with you to develop bespoke dashboards and integrations to ensure that your data is shown exactly as you want.
You may study your data within the improvado.io dashboard, download it, move it to a data warehouse, or view it in your preferred B.I. tools, such as Tableau or Looker.
Features
Customer service is available at all times.
Comprehensive Marketing connections allow you to review data at the keyword or ad level. 
 create custom measures and mapping data between platforms
Excellent advertising agency management system for managing campaigns across multiple channels for several clients or in-house marketers
Collect all of your marketing data in one place in real-time
Manual reporting takes 90% less time
Pros & Cons
Pros
Cons
-Several data connections.
-Outstanding client service
-Easily customizable dashboard
-Easy to use
-Pricing flexibility
-There is no need for developers
-plug and play
-Some advanced features are difficult to understand
-Connection problems and live updates
-Custom tab creation is limited
Pricing
Improvado offers a different pricing model in which customers can choose the price based on their needs. They place a premium on their customers' comfort and convenience.
Why Should You Use Improvado?
Improvado, as already mentioned, focuses on data extraction, automation, and presentation on a unified dashboard. It is ideal for tracking campaigns, making data-driven decisions, and giving clients rapid information while spending less time on the entire process.
---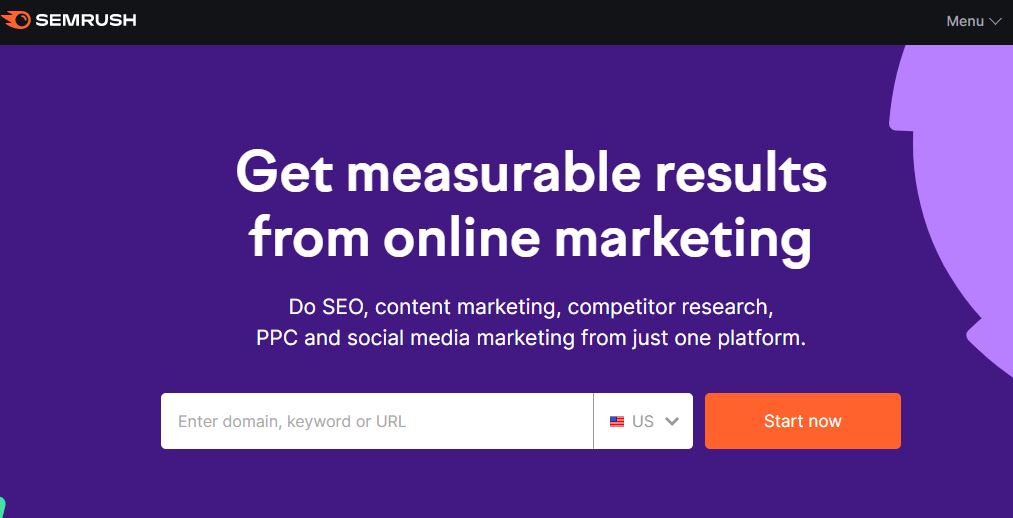 The third option in our must-have marketing agency software list is an SEO research tool. SEMrush can do a lot more for marketing firms, with features focused on PPC, content, and social media.
Thousands of marketing firms use SEMrush to select keywords to target to help websites get noticed on search engines. It collects data from many search engines and gives you an accurate assessment of how tough it will be to rank for a given phrase and how much competition your client will encounter.  
Features
SEMrush's best feature is the domain overview tool, which allows you to review essential website statistics.
The position tracking function of SEMrush lists your most important keywords; it shows the number of site visitors you received over a specific time. You will also receive standard information on how many pages were seen on each visit.
This tool may be used to optimize current campaigns, but it is handy for SEO or PPC campaigns.
SEMrush can identify competitors in your industry and classify them as game changers, niche players, established players, or leaders
Have integrations with Google products, Facebook, Instagram and zapier
Pros & Cons
Pros
Cons
-SEO-friendly templates
-easily track your rankings
-help you analyze your competitors
-Maintain your existing traffic
-Any functions included in the basic level are priced an extra
-Traffic analysis is not always accurate
-Only covers Google
-The user interface is a little disorganized
Pricing
Semrush may appear to be a little pricey at first. It is an industry-leading toolkit with access to the most extensive databases and advanced features—and the cost reflects that.
Pricing plans are;
Pro – $99
Guru – $191
Business – $374
Why Should You Use SEMrush?
Semrush includes all the capabilities you need for comprehensive SEO tools, including competition analysis, keyword research, backlinks analysis, and site audits. It provides you control over your SEO strategy and makes it simple to learn how to operate one.
---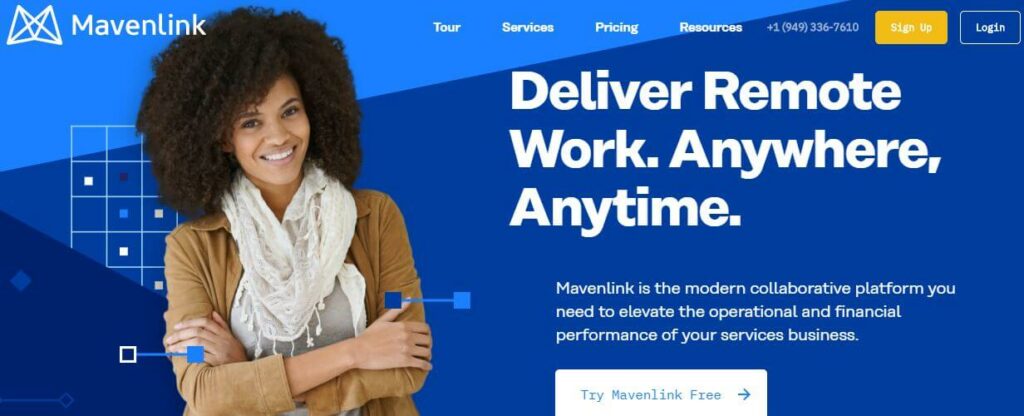 Mavenlink is a powerful project management program that, due to its expensive pricing structure and broad feature set, is ideal for large teams in a corporate/enterprise setting. With a simple user interface and a plethora of helpful templates, Mavenlink simplifies project management.
Features
Mavenlink uses a standardized framework for task creation, management, and tracking
Keep track of your team's schedules and workloads to ensure that you are making the best use of everyone's time
 online timesheets are ideal for not just tracking project progress but also for tracking billable and non-billable hours for invoicing
Mavenlink allows you to store project files in tasks, and each project has its own centralized file storage space
Mavenlink projects include a comment section for team involvement and discussion.
Mavenlink makes it simple to transfer files
The main dashboard provides you with all of the information you need about your teams and projects
Slack, Jira, Hubspot, and G Suite, among other popular collaboration, creative, and project management apps, will be connected with Mavenlink
Pros & Cons
Pros
Cons
-A comprehensive set of tools that all function in tandem

-Visual charts and extensive

reporting tools are used effectively

-Is fully capable of managing large teams and workloads
-One of the most costly digital agency management systems available on the market

-On first use, there is a steep learning curve
Pricing
Teams: $19/month 
Professional: $39/month/user 
Premier:  Contact the support team
Why Should You Use Mavenlink?
Professional services teams can use Mavenlink to manage complex projects, deploy resources, and handle money all from a single platform. The top-tier strategy includes burndown reporting, invoicing, time tracking, and workload allocation.
Mavenlink also gives insights into your bottom line and assists u in projecting future requirements to continue growing your business.
---

monday is a marketing agency software that is extensively utilized in enterprises of all sizes.
Our pick for the best email marketing solution for email marketing management is the platform, which offers a drag-and-drop workflow builder and the ability to design, execute, and monitor email marketing campaigns.
monday is a well-known and versatile task management tool that email marketers can utilize for their campaigns. Users can use Monday to build an automated experience that streamlines and schedules all of their team's campaign tasks.
Features
Dashboards and Data Visualizations for Projects
Use a sequence of when/if/then lines written right into the program to automate frequent or recurring operations.
Connect with existing apps to extend functionality and incorporate features such as a file library or email campaigns
Pros & Cons
Pros
Cons
-An interface that is attractive and simple to use

-Simple timeline and charting techniques that can be dragged and dropped

-Collaboration tools that approximate social media 

-Guided automation that is simple to utilize is available with higher-level programs

-A broad list of integrations is offered

-There are a lot of online training and self-help tools
-The learning curve for beginners is high

-Recurring/repeating activities are charged as automation. Hence they are only available on higher-tier subscriptions

-Gantt charts and periods are only available for advanced planning

-A relatively complex pricing scheme
Pricing
The pricing plans for Monday.com are
Individual Plan – Free
Basic Plan – $8/month
Standard Plan – $10/month
Pro Plan -$20/month
Enterprise Plan – Contact Support
Why You Should Use Monday.com
Monday.com is a one-stop work management tool that enables teams to optimize their workflow, interact effortlessly, and successfully manage complicated projects.
This cloud-based platform was created to help you manage your work by providing valuable tools and applications. Monday.com is ideal for enterprises developing custom apps to handle specific processes.
It also enables teams to collaborate on projects, organize activities, and visualize projects most efficiently and thoroughly imaginable.
---
Which Marketing Agency Software is Best for You?
In this post, we compiled a summary of some of the best marketing agency software tools available to you and your business.
All provide something unique, but knowing your agency's requirements will help you pick the right software to automate and develop your agency operations.
As you continue to simplify and grow your agency, classify your needs and pick the best option.