Project maps are among the greatest methods to visualize your ideas as a tree or flow structure. You may quickly offer a graphical representation of your ideas with these maps.
To illustrate the relationship between an idea and the real notion, anyone may need to create a mind map.
You may use a free mind map tool to help you construct a mind map. As implied by the name, such tools are skilled in producing an attractive and thorough mind map as needed.
All of the tools might not be worthwhile to download and use on the system, though. As a result, we have compiled this list of the top free mind mapping programs for your use.
Check out some of the best tools for improved understanding of project mapping.
What Is Project Mapping Software?
Project Mapping Software is a powerful tool that can be used to track, manage and visualize project data. It allows for easy navigation of information, which makes it ideal for managing complex projects.
Additionally, the software offers efficient graphics and user interface that make it easy to understand and use.
Project Mapping Software helps in streamlining communication among team members by providing everyone with access to the same up-to-date data. This way, there are no delays or misunderstandings when it comes to updates or changes related to projects.
Project Mapping software can help you:
Create a comprehensive project plan that details every step of your project, including deadlines and resources required.
Easily track progress and changes throughout the project, ensuring that all deadlines are met and deadlines are updated as changes occur.
Assign tasks and manage resources effectively, so that the project is completed on time and within budget.
Manage conflicts and disagreements between team members, ensuring that everyone is working towards the same goal.
Print or export the project plan as a PDF or Excel file for further use or reference.
Project Mapping software is an essential tool for any business, large or small, that wants to manage complex projects smoothly and efficiently. It can help reduce wasted time and resources, and ensure that all deadlines are met without any drama. Give Project Mapping software a try today – you won't regret it!
How Does It Help With Project Management?
Mapping can help with project management in a variety of ways. For starters, it can help organize and track the progress of a project.
Maps also provide detailed information about various areas of the project – from resources used to timeline milestones – which can be helpful when making decisions about how to allocate resources or address issues.
Mapping also helps ensure that all stakeholders are aware of the status of the project at all times, and that everyone understands what is expected from them.
Finally, mapping allows teams to better communicate and collaborate during projects, ensuring that everyone is on board with the plan and working towards common goals.
Benefits Of Using Project Mapping Software
First and foremost, project mapping software makes organization easy. You can easily see what needs to be done on each task list item, and how all of the tasks relate to one another. This helps keep everything organized and streamlined, facilitating faster workflow and improved productivity.
Project mapping software can be a great tool for managing and organizing your projects. Here are some of the benefits that users have reported:
Improved communication between team members. Project mapping software makes it easy to coordinate tasks and share information with all team members, which leads to improved productivity and efficiency.
Reduced time wasted on project planning. By using project mapping software, you will no longer need to waste time trying to figure out how tasks should be organized or who is responsible for what. Everything will be automatically tracked and organized in one place, making coordination much easier.
Better control over deadlines. With accurate task estimates and timelines, you will always know when everything is finished – even if there were unforeseen delays during the project process! This allows you to avoid stressful last-minute rushes that often lead to mistakes or worse yet, missed deadlines altogether.
Managers who use project mapping software often report feeling less stressed out due to improved communication and collaboration abilities within the team.
Factors To Consider When Selecting A Mapping Software
When it comes to mapping, there are a lot of options available. Which one is the best for your needs?
To help you make an informed decision, we've compiled a list of factors to consider when selecting a mapping software.
Type of data: The first thing to consider is what type of data you'll be working with. Will you be primarily using map tiles or spatial data?
Features: Does the software have all the features you need? Are there any additional modules that would benefit your project? Some popular features include routing, surveying, GIS integration, vector drawing tools and support for large file formats like PDFs and CAD files.
Ease of use: Is the user interface easy to understand and navigate? Can you import your own maps or datasets easily? Do all the functions work as they should straight out of the box?' Many users report excellent experiences with programs that were straightforward to learn and had comprehensive menus full of helpful options.
Cost: How much does this specific program cost per month/year plus any applicable taxes/fees?' It's important to remember that not every feature will be necessary for every project – some may only be needed on rare occasions.
Top 5 Project Mapping Software Of 2023
1. nTask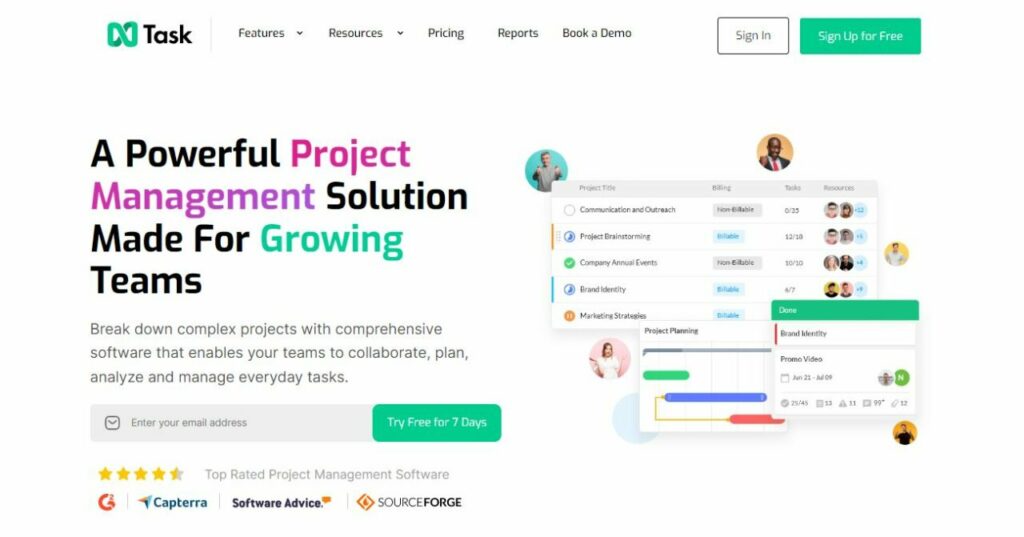 NTask is a project mapping software that helps businesses and individuals better understand their projects and goals.
The software provides a comprehensive overview of all aspects of the project, including timeline, tasks, resources, budget, and more. nTask also includes powerful tools for collaboration and communication between team members.
Key Features:
Some key features includes;
Project Management – Project Completion Done Faster
Task Management – Online Task Management Software
Kanban Board – Organize & Collaborate with Kanban Board
Gantt Charts – Online Interactive Gantt Chart Software
Team Management – Manage your teams easily
Pricing:
nTask offers 3 price plans starting from $3 per person, per month.
2. Edraw Mind Map

On a Windows PC, the Edraw Mind Map program creates mind maps that look well in presentations. With no drawing experience necessary, it enables you to input shapes and automatically arrange the entire design.
You'll adore its robust sketching tools and the thousands of included clip arts you can use to freely embellish your mind maps. Enjoy using this user-friendly freeware to create Mind Maps on a Windows computer.
You'll be astounded by its potent skills, astounded by how quickly it operates, and pleased with the support and cost.
Key Features:
It has several key features that make it an excellent choice for business purposes:
Easily create mind maps with a drag and drop interface.
Use various templates, or create your own.
Add text, images, and links to information in your mind map.
Create mind maps within your main mind map for more detailed exploration.
Pricing:
The paid plan starts at $4.92/user month.
3. MindMeister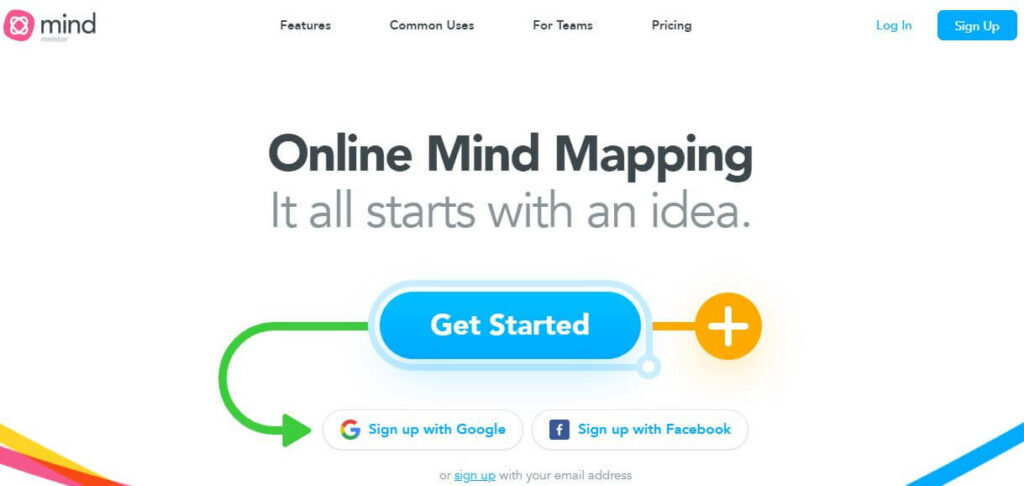 MindMeister is a web application that allows users to create and share mind maps. Mind maps are graphical representations of ideas, and can be used for brainstorming, organizing information, and making connections between different concepts.
MindMeister also offers tools for sharing these mind maps online; users can submit them to the MindMeister community or use the platform's built-in public sharing features to share them with friends, colleagues, or strangers.
Key Features:
Some of the key features include:
User interface that's easy to use even for beginners
3D studio that lets you build complex networks and diagrams quickly and easily
Wide range of templates to get started right away
Ability to invite others into your maps so they can contribute ideas or suggestions
Pricing:
Starts from $4.99/month for the Personal plan that includes unlimited mind maps, file attachments, and PDF exports.
4. Xmind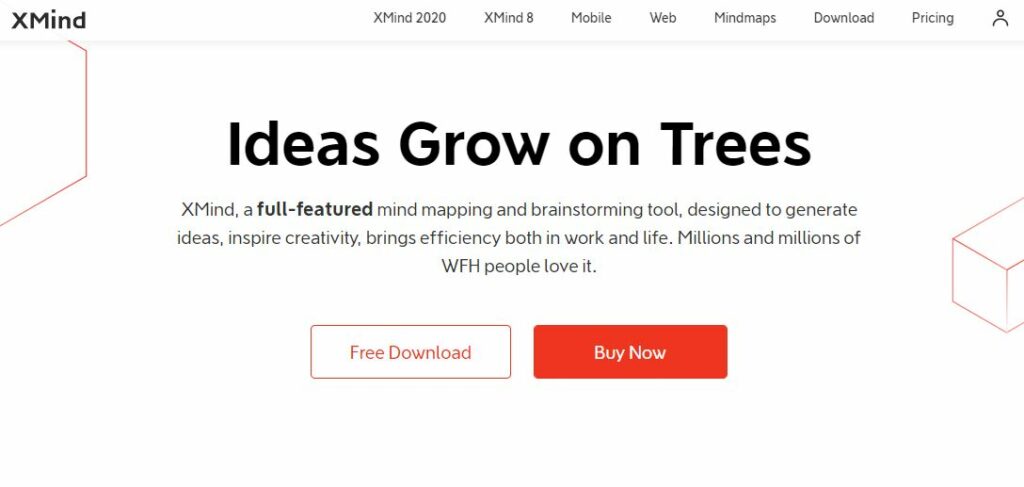 Xmind is a software mapping tool that allows users to easily connect different pieces of information together. This can be helpful for people who want to organize their thoughts, plan projects, or simply better understand complex topics.
Key Features:
Here are five of the most important:
Xmind allows users to create complex, nested mind maps with ease
The interface is intuitive and easy to use, even for first time users
The software provides tons of tools and resources to help you design effective content marketing campaigns
The visualizations created with Xmind can be exported as PDF files or embeddable web pages for further sharing online or offline
Pricing:
Xmind has free and paid versions. Paid version costs $39.
5. ConceptDraw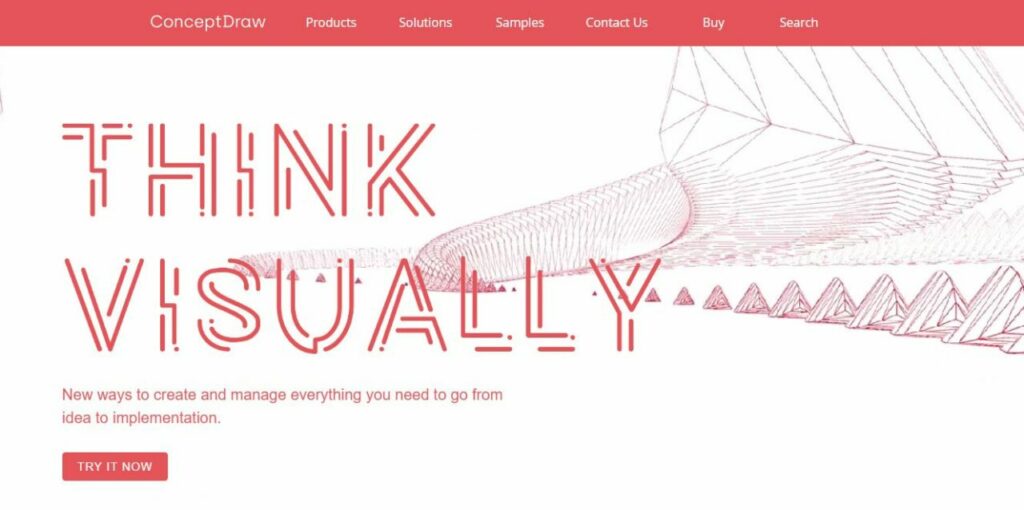 ConceptDraw is a project mapping software that lets you visualize, share and collaborate on your projects with ease. It helps you quickly create accurate drawings, diagrams and models to represent your ideas, feedback or requirements – all in a simple and easy-to-use interface.
Key Features:
Here are some of its key features:
Professional vector drawing tools with support for curves, vectors, shapes, images and text.
User friendly interface that makes creating drawings easy and straightforward.
The ability to export your drawings as PDFs or JPEGs so they can be shared with others easily.
Integration with various online collaboration tools, such as Slack and Asana.
Pricing:
ConceptDraw has various pricing plans for iOS, MacOS and Windows.
Conclusion
These 5 project mapping tools are used by project managers and other business people who want to manage their tasks in an organized way. These software help them map out the workflow, break it down into smaller projects, organize resources, and prioritize along with many more features.
As you can see from the description above, these programs have all the basic and advanced features that make it easy for users to plan ahead and manage their projects effectively. If you are looking for a new tool to manage your company's workflow, do not miss them!