Businesses aren't perfect. There are always gaps and loops in them. Most of the time-continuous improvement and process optimization is needed to reach higher standards and goals. 
Business processes are simple tasks that are completed to achieve a certain business goal. There are various forms of business processes that help companies to achieve their set targets. However, we can't rely on the same processes throughout. Thus, continuous process optimization is pivotal for keeping up with the market and boosting workflows. 
Thus, in this blog, we'll learn how we can improve efficiency with process optimization and set better goals.
So, let's start by understanding what process optimization is.
What is Process Optimization?
Process optimization can be described as: 
"The concept through which the processes of an organization are made as functional or efficient as possible. Process optimization is a great way to help businesses reach up to their full potential and streamline daily operations."
Thus, process optimization is a crucial element of business process operations. It is great to help businesses maximize their efficiency, reduce costs, and identify bottlenecks. 
Therefore, with effective optimization, businesses tend to meet their strategic goals and objectives better while expanding their market reach as well.
What are the benefits of process optimization?
Process optimization is done to minimize unnecessary operations and automate the workflows. Thus, there are several benefits of optimizing your operations to make effective decisions.
Benefits of Process Optimization
The major benefits of process optimization include:
1. Visual Overview
Having a map of all the business processes helps to attain better visualization from the start of the project till its execution.
2. Improved Efficiency 
The most obvious benefit of process optimization is improvement in the efficiency of processes. With effective optimization, you can reduce your processes, satisfy customers and cut costs as well.
3. Timely Delivery 
Having a clear map and process direction boosts the timely delivery of the projects.
4. Improved Quality
The quality of the processes gets improved with consistency and accuracy.
5. Elimination of Waste
Process optimization also helps to reduce repetitive tasks and thus helps to minimize waste as well. Automation of various processes greatly helps in waste reduction.
6. Easy Access
Proper organization and management also aid in easy access to data and information at all times.
7. Improved Collaboration
Process optimization helps to improve inter-departmental collaboration and increases connectivity within teams.
8. Competitive Advantage
It also benefits growth and increases market share.
9. Proactiveness
Process optimization also helps to act promptly when necessary changes are required.
10. Stakeholder's Satisfaction
When your processes are improved and optimized, stakeholders' demands are met better, increasing the turnover.
What are the Methods of Process Optimization? 
Some of the process optimization methods that can help you streamline your workflows, increase efficiency and reduce human errors are:
1. Six Sigma
Six Sigma is a process improvement technique introduced by Bill Smith in 1999. It works well in manufacturing by improving the quality and identifying the errors and bottlenecks along the way. Thus, this method of quality management can greatly help you optimize your processes. 
2. Kaizen
Kaizen is another great process optimization method to help you streamline all your workflows effectively. It is a Japanese term and applies to continuous improvement. Thus, this method encourages us to find ways for rigorous improvement in the processes. Hence, through this method processes are optimized, employees are engaged and an effective and flexible work environment is created. 
3. Value Streaming Mapping
In this process optimization method, a flowchart is used to map out all the processes. It is effective for identifying and reducing waste along the way to improve the workflow and automate tasks. Thus, the overall cycle time gets reduced and projects are more likely to get delivered on time.
4. DMAIC
DMAIC is the Define, Measure, Analyze, Improve and Control acronym. Even though this method is part of the Six Stigma initiative, it can also be used separately to improve the quality and efficiency of processes. 
5. SIPOC
The acronym SIPOC stands for Suppliers, Inputs, Processes, Outputs, and Customers. In this method inputs and outputs are summarized in the form of a table by using SIPOC as columns. Thus, it is a great methodology to improve processes and streamline workflows. 
Featured Reading:
How to improve efficiency with process optimization?
Several stages are involved in optimizing business processes to increase efficiency and gain better results.
Here we'll discuss the five major stages involved in business process optimization.
1. Research and Identify 
Before you start on the journey of optimizing your processes, carefully research which business processes are lacking and need optimization. To accomplish this stage, hold a meeting with your team. Moreover, review customers' feedback and use various tracking tools to find out the gaps.
2. Mapping out 
The next stage is the mapping out stage. Thus, use a Gantt Chart or Flow chart to map out all the processes. An effective visualization will help you analyze which resource is involved in which processes and its dependencies as well. Therefore, it is a great way to analyze the bottlenecks in your processes and re-map them for further improvement. 
3. Cross-checking of processes
So, once you know where the bottlenecks are, try to re-create them by using different dependencies. This would help you analyze the ways that make the processes faster and create better future flows.
4. Report and Analysis 
The fourth stage of process optimization is execution, reporting, and analysis. So, once you execute your project, write down each improved step for future analysis. Record if the processes were improved or worsened after applying the new strategies. Moreover, effective record keeping and analysis would also help you in the future. Keep the stakeholders in a loop to make timely adjustments according to their feedback. 
5. Automate and Document
Once the process takes its course, observe how much it has improved or failed. Lastly, document all your findings, store them for future reference and share them with the stakeholders. 
Using nTask for Process Optimization
nTask is a great project management software that can provide you with a centralized solution for all your project-related problems. It is flexible, user-friendly, cost-effective and your one-stop solution for every task. 
Thus, with nTask a cloud-based and one of the best project management software, you can access all the tools needed for effective process optimization. You can also go for its 14-day trial to learn your way around it before making any purchases. 
Whether it is task management, resource management, risk management, Kanban Boards or Gantt Charts, it provides an ultimate solution for all.
So, let's see how it can be utilized to improve or optimize your business operations.
Use a Kanban Board or Gantt Chart for Visualization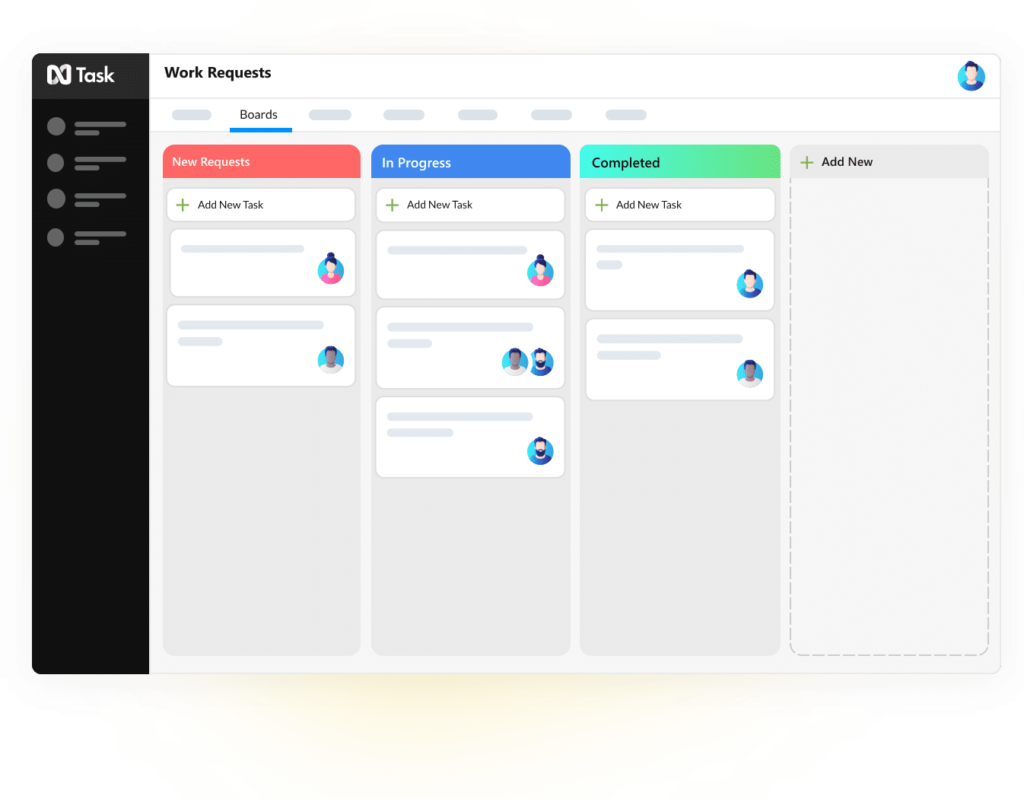 With nTask, you can easily gain effective visualization by using a Kanban Board or Gantt chart. The Kanban board allows you to see the different stages of your workflow as a board. It is great for identifying the areas delaying the processes. You can also customize your Kanban Board per your project's needs. 
Another important tool to gain visualization in nTask is Gantt Chart. They are best for assigning tasks as well as creating dependencies. Task dependencies allow you to identify the bottlenecks better and help optimize your workflows. Moreover, you can also create milestones and track your budget effectively as well.
Thus, you no longer have to sit back and wonder what's causing the delay in a project when you have these two great tools at your disposal.
Effective Resource Management
Another great feature in nTask that can greatly help you to optimize your processes is resource management. With nTask you can easily manage your resources and visualize if your team is overburdened or not working to its capacity as well. Thus, the Kanban boards or Gantt charts can provide you with an effective visualization of whether your team is overburdened or not.
Automation of processes
With nTask, you can also automate your processes effectively. Automation leads to lesser chances of human error and creates better workflows. Moreover, you can also create custom workflows with nTask and automate your processes as per the project's needs. 
In addition, you can also add your repeated tasks, multiple sub-tasks, assignees, attachments, and planned and actual dates. 
Thus, it not only helps to reduce waste but also increases the chances of completing the projects on time with fewer errors.
Risk Management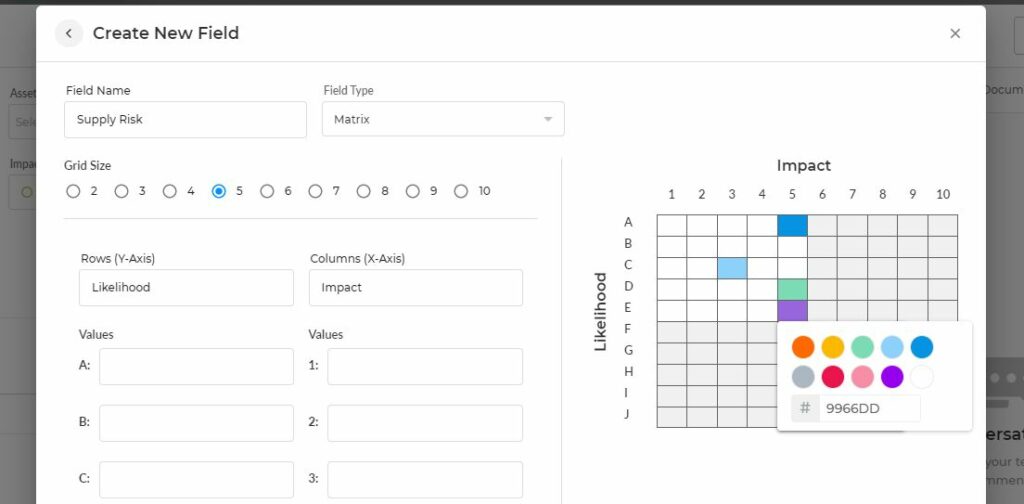 Another great way of optimizing your processes is risk management. nTask includes various risk metrics that can help you better prepare yourself for unseen risks through early prediction. 
Moreover, you can also create customizable risk metrics with any grid formation and define your prime risk drivers. Use these formations to visualize your risks and make timely decisions. nTask also allows you to create a risk mitigation plan and help minimize the effects of the probable risk. You can distinguish risk with various unique IDs and also define risk owners for effective risk management. t.
Thus, it is a great way of staying proactive and managing your risks better as well.
To Wrap it up!
Process optimization is a great way to improve your processes and mold them according to your business's changing needs. Moreover, great project management software can help you optimize your processes and achieve better results.
However, if you still feel like you need some more clarity, you can simply sign up for a 14-day free trial and explore your way around it or request a demo for nTask now for a one-to-one consultation.