The humble email has existed since the internet's early days. But that doesn't mean they're any less important today.
While emailing may sound outdated in the modern digital world of ever-emerging technologies and marketing methods, its value cannot be ignored.
The return on investment (ROI) of email marketing sits at 40 to one.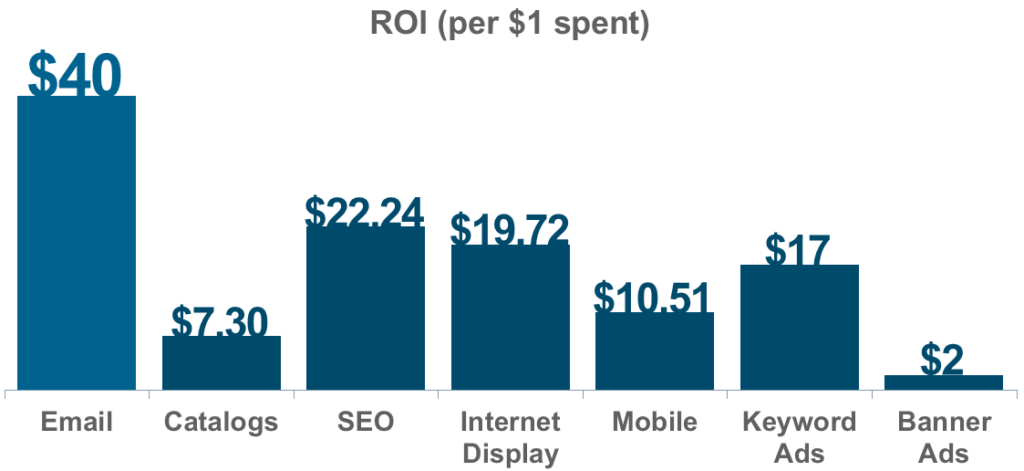 Perhaps you already have an email marketing strategy in place, but do you utilize automation?
Automation does the hard work for you by fully optimizing time-consuming processes and reducing the need for human intervention. The result? Measurable results, allowing you to efficiently manage your records, as well as saving valuable time and resources.
So, keep reading if you want to find out how to skyrocket email marketing productivity with automation and save time in 2022.
What are the benefits of automating your email marketing?
In times when tech-savvy consumers enjoy videos and interactive content, it's understandable that emailing might be overlooked. How could a boring old email work? Do people even still read them?
The answer is "yes," a huge yes. Emailing is still one of the best marketing methods in existence when done correctly. And with over four billion email users worldwide, there's no shortage of opportunities.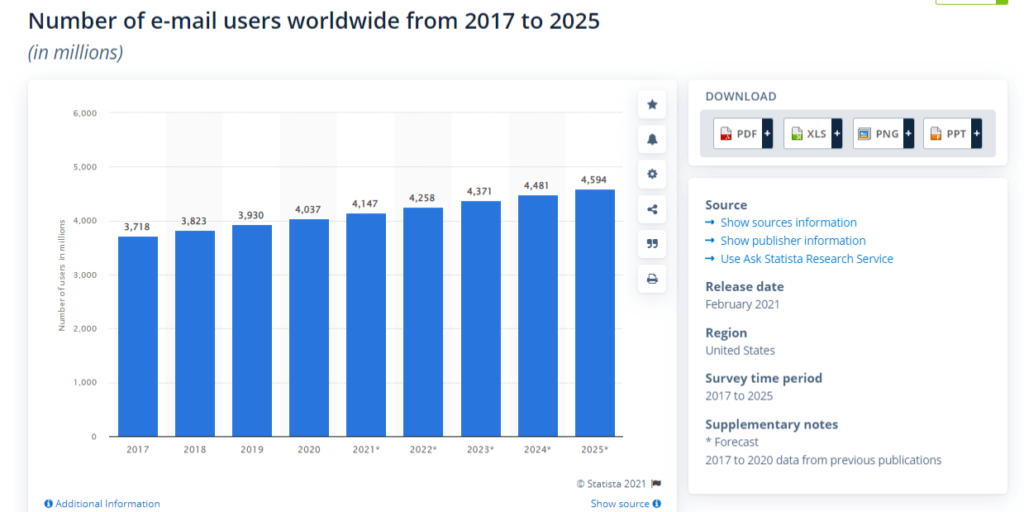 With so many email users accessing emails daily on computers and mobile devices, there's a real opportunity for email marketing to boost visibility, engagement, and sales. And by allowing automation into your email marketing task management, there's never been a better time to maximize your email marketing potential.
By using automation tools, you can skyrocket the whole process and produce measurable results. And with asynchronous communication possible remotely, there's no need to hire a whole team for your email marketing campaign.
Here are some of the most obvious benefits of using automation in your email marketing.
1. Keep leads engaged and increase conversion rates
Lead generation is crucial for becoming a profitable business. Automation can help by sending out specific emails at specific times to keep new leads better engaged and make them more likely to take action.
For example, let's say you automate an invitation email to your contact list to join an upcoming webinar session about the current best VoIP services on the market.
From here, you could follow up with a thank you email for those who joined the webinar.
A few days later, you send an email with news of upcoming events and special offers on VoIP packages.
Some other ideas include:
FAQ emails that answer the most common questions and prevent people from having to ask these questions
Show how your products/services solve common problems.
Share latest blog posts with a clear CTA
Using automation to schedule and send emails keeps you relevant and in the minds and inboxes of your target audience. The more visible you are, the more engagement and conversions should follow.
2. Email automation helps your sales team
Implementing automation in email marketing campaigns results in valuable data for your sales team. They get to learn what works and what doesn't and can make informed decisions based on the ideal customer and their behavior patterns.
If a prospective customer from your target audience has filled in a form, your sales team can use the information to approach individuals from a stronger position. Whether it's using their name, sending gender-related content, or wishing them happy birthday, email marketing gives your sales team some extra leverage to work with.
3. Stop spamming customers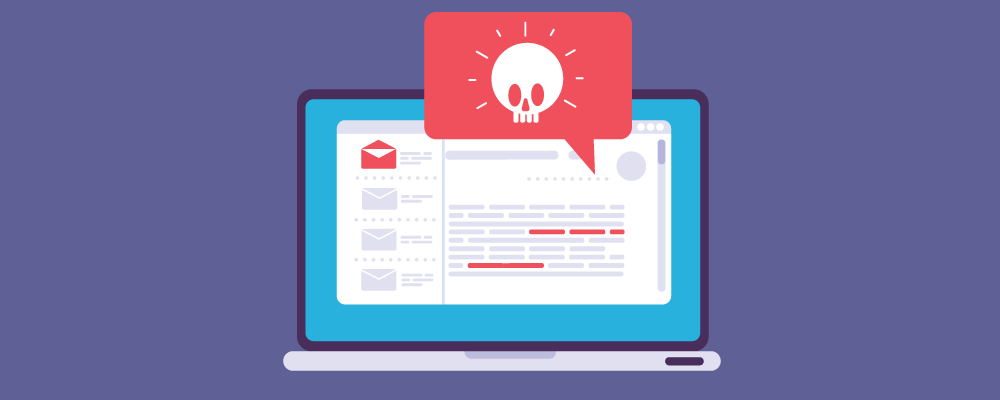 There's nothing worse than an inbox full of repetitive spam from the same brands every day. Clearly, businesses that feel the need to spam your inbox aren't having much luck elsewhere, and many prospects will see through this.
However, with email automation, this scenario can be avoided quite easily by segmenting your audience and scheduling key emails to certain groups at certain times. Create different content and messages for each group, which will be segmented by demographics, location, buying history, etc.
Email automation lets you make smarter, data-informed decisions with better results by targeting the right people. You save time. Customers only receive the content they want to see. It's a win-win.
4. Personalized emails
Today's consumers expect a more personalized experience that makes them feel valued. Email automation software is great for achieving this and keeping customers happy.
Think about it. You're more likely to respond to someone in real life who knows your name and uses it over someone who doesn't. The same is true for email marketing, so sprinkle a bit of personalization in there.
You might have thousands of names in your database, but email automation software will automatically personalize each email for you, increasing potential and reducing the hours spent typing out each name.
The power of personalized emails will increase the effectiveness of your marketing efforts.
How to skyrocket email marketing productivity with automation
Now that we've seen the benefits of automating your email marketing efforts, let's look at some strategies for implementing them.
1. Automate a series of welcome emails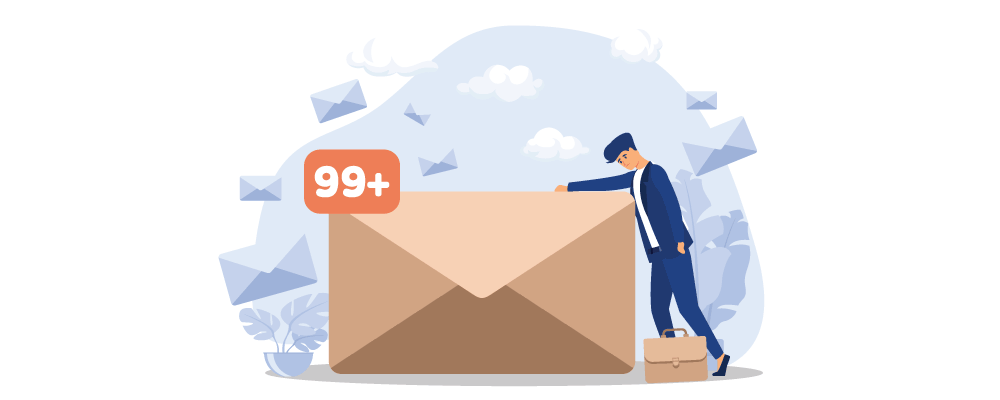 Consider automating a whole series of welcome emails to help build longer-lasting relationships with customers and keep the lines of communication open. Not only will this show your target audience you care, but it's also more effective than a single email that probably wouldn't engage them anyway.
An example of a welcome series of emails could be a mini training course broken down into weekly chunks, for example, "Over the next five weeks, you'll learn… ."
If the content is valuable and engaging, you'll be able to guide users through your marketing funnel, from the initial stage of awareness right through to the consideration of purchasing your products/services.
Here are some other examples to get you thinking:
A four-part course on acing your blog.
Ten ways to boost your writing productivity.
30 days to lose 20lbs.
What is a cloud contact center? A three-part guide.
By automating emails like this, you stand a much greater chance of sparking interest in your services. Remember to set out how long the welcome series will take in the first email so your prospects know when to expect them.
2. Use link triggers for self-segmentation
If your email automation software provides link triggers, use them!
Quite simply, link triggers are triggered actions and events that occur after a link has been clicked. Link triggers are super-useful for activating workflows and segmenting customers automatically.
For example, let's say you want to find out what blog topics your audience is interested in. In your email, you could include different topics and interests as clickable links or buttons. When a user clicks link A, for example, they become automatically segmented into that group. You can then begin a workflow with targeted emails that are based around interest A.
Utilizing automatic segmentation through link triggers saves hours sifting through questionnaire results or focus group answers to find your target audience's different interests. This method will see you build up valuable information over time.
It's a win for you with fewer hours spent chasing around and greater insights. And it's a win for customers who now receive more relevant emails in their inboxes.
3. One-click responses for events
Got an exciting event coming up? One-click RSVPs will let users respond to your invite with a simple click.
Instead of having to manually reply to your invitation or visit an online portal to confirm their attendance, email automation will produce a list of attendees by simply tracking who clicks "Yes" or "No" in your email invitation. Many tools will then let users easily add the event to their calendar to remind them in the future.
Eliminating unnecessary steps saves both you and your customers time. It also increases the chances of them saying "Yes," as all they need to do is click the button.
4. Automatically resend old emails
Remember that amazing email you sent out last month showcasing your new cloud-based phone services? What if it didn't reach everyone? What about new subscribers who weren't on your list at the time? Did you check the Google bounce rate to see why your exits are so high?
With email marketing automation, you can resend old emails to maximize their chances of success to help you reach subscription and conversion targets. Auto-resend emails are a useful tool for increasing open rates by making sure everyone receives a copy.
5. Target subscribers who have disengaged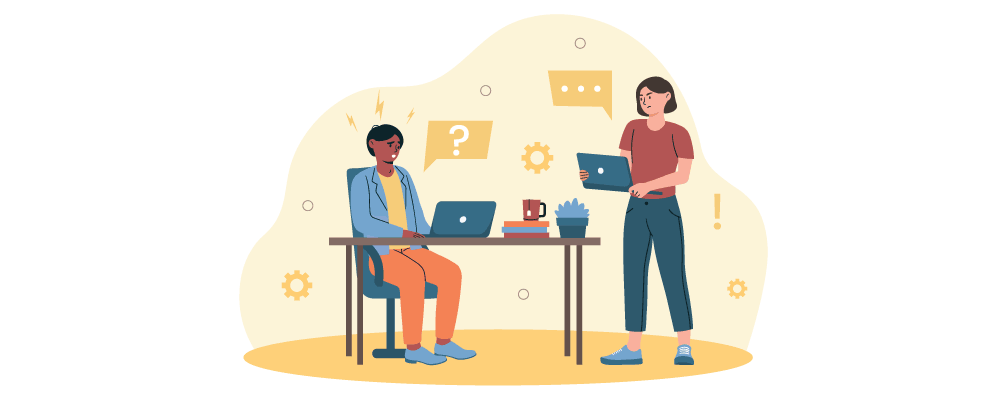 Having a list of subscribers into the thousands means nothing if they're not engaging with your brand.
Email segments can be set up to show you which subscribers no longer engage with your brand. You can set a time-period filter to accurately track when a user stopped interacting with your emails before deciding how to fix it.
For example, if a user frequently opened your emails but stopped in the last month, you may wish to focus on these more than a user who opened two of your emails over a year ago.
From here, you can target the disengaged segment with a fresh campaign to win them back. This could include:
An email expressing your wish to see them return
A follow-up or customer service apology email if you did something wrong
A "last chance to remain subscribed" email
And finally, a "sorry to see you go" email
Automatically unsubscribe those who don't reply. It will keep the costs down for future email campaigns and keep your performance stats more accurate.
Final thoughts
Hopefully, this guide has got you thinking about the ways your email marketing processes can be streamlined for both businesses and customers alike. With a wide range of benefits, using an automation tool should be a key part of an organized productivity plan that maximizes the potential of your marketing efforts while reducing the workload for your staff.
It's a win all around, so get started on your latest campaign today by following the advice in this post.
---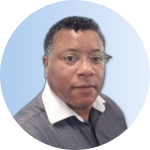 Director SEO at 8×8
John Allen is a driven marketing professional with over 14 years of experience, and an extensive background in building and optimizing digital marketing programs across SEM, SEO, paid media, mobile, social, and email, with an eye to new customer acquisition and increasing revenue.