Are you already planning to hire a project manager? Or, are you wondering if a virtual project manager can help you successfully execute your dream project? Whatever is on your mind, we can help you navigate further if you are dealing with these questions.
Project managers can help you with the delicate and timely execution, for starters. Then comes things specific to a project. An expert project manager knows the details, technicalities, and means required to do a particular project. But, you are still shying away from hiring a virtual project manager because you think you can manage it all. For that matter, why stop at only project management? Take charge of HR duties, operations, sales, and marketing.
Now, do you get what we mean? One person can not, and should not, handle everything in a business, especially when help is just a click away.
A project can be complicated and multifaceted, requiring strategic planning and structure. As a business owner, you do not have the luxury of devoting your time and energy to things that you can delegate to a professional. A virtual project manager is a go-to person for gathering your team, tracking project progress, and ensuring project completion.
Here are some reasons you should hire a virtual project manager to grow your business.
Let's talk about some of the reasons you should hire a virtual project manager.
1. Leading And Coordinating The Team
A team that stays high on commitment and motivation consistently achieves its goals. It is the leadership qualities of the individuals who helms the project that decides if the project will be a success. When you hire an experienced virtual project manager, they responsibly lead the team and keep track of the required resources.
It is also crucial to keep track of each member's progress. A virtual project manager will provide regular updates on their progress until the successful project completion. Then, they'll make sure everyone completes what they've been assigned without slacking.
2. Risk Management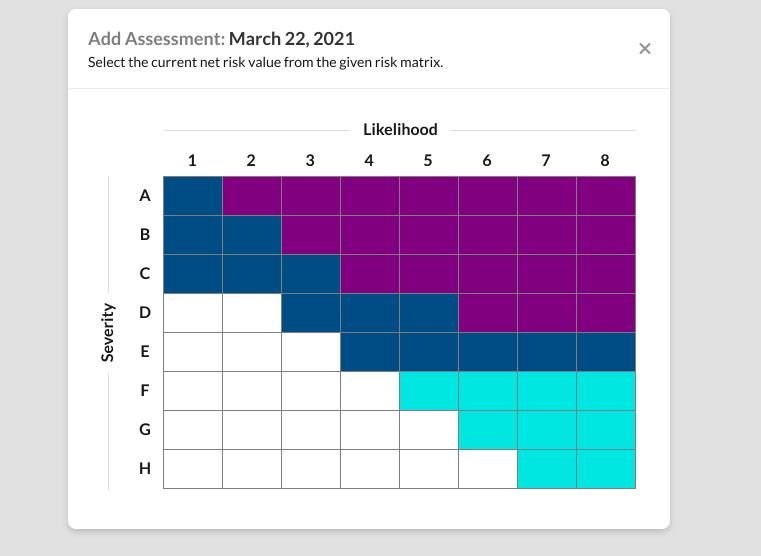 When embarking on a new project, one must account for variables such as a coworker's illness, waning executive commitment, stakeholders' indifference, resource constraints, and so on. And when it comes to business, the ideal risk management strategy is to avoid taking any risks at all.
A virtual project manager can count all these and other possible risk factors. Then, they can preemptively keep solutions ready to counter each problem, ensuring that the project is always ahead of time and the team meets deadlines.
3. Managing Timelines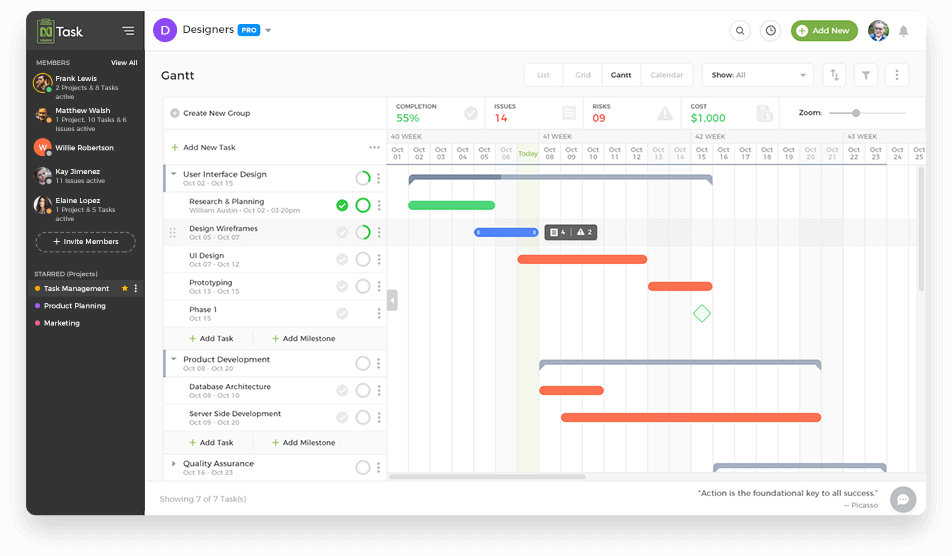 The challenge does not lie in completing a project but completing it without first planning it. The simplest and most successful way to track and manage a project's activity is to keep a project timetable. Because a timeline divides the project into smaller chunks, you can see where everyone stands, track progress at each stage, and identify weak spots.
A virtual project manager can seamlessly prepare and tackle such timelines to ensure that the team meets deadlines on time. It also means keeping clients happy because they benefit from a well-executed project on time.
In addition, a multi-tasking project manager can take charge of various projects, ascertaining that each one gets completed on time. So, hire a virtual project manager today!
4. Tracking Budget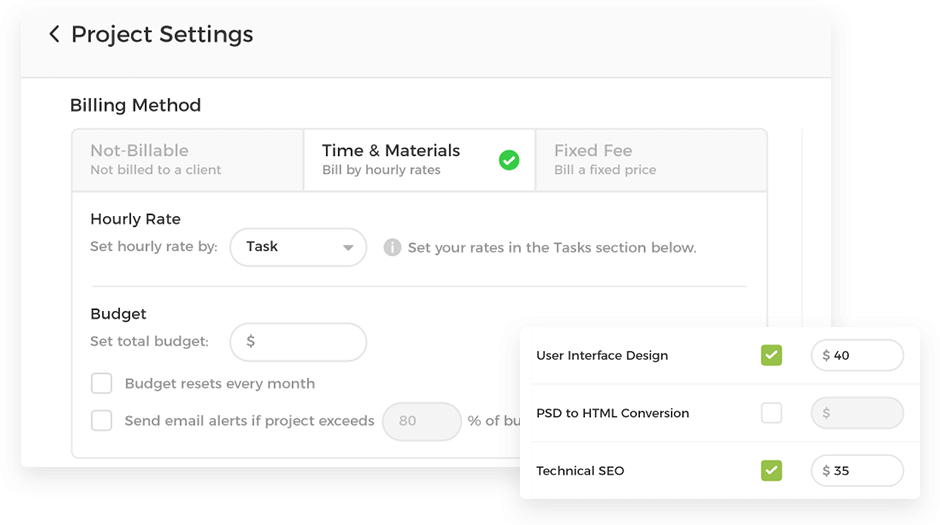 Can you even think of executing the smallest tasks without tracking the budgets? Of course not. If a project is a large construction building, the budget is its foundation. When it comes to the practical completion of a project, the budget sets the restrictions – in terms of time, money, and scope.
Consequently, it is critical to plan ahead of time and maintain track of your budget during the procedure. You can do this by hiring a virtual project manager who will act as an "Approver" (approving the budget), while the finance department will act as a Recorder (to track and audit the budget & report the same to the manager).
5. Creating Presentations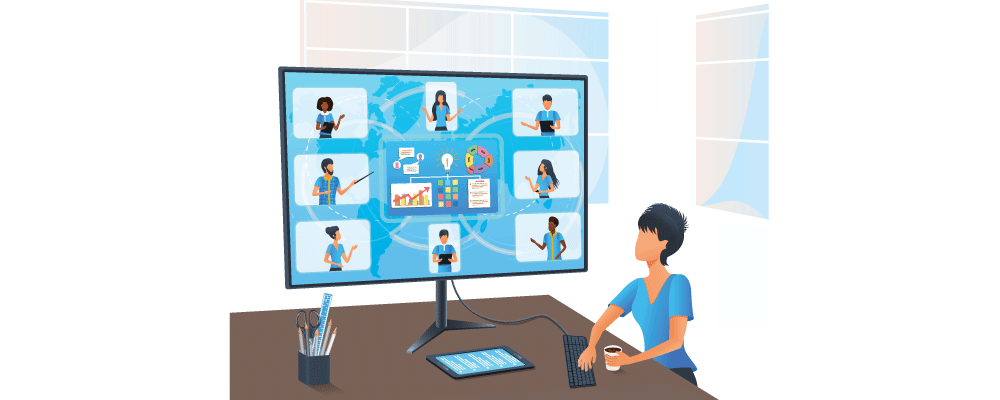 As a business owner, you will frequently need to give coherent presentations to other partners or clients to showcase your products and ideas. Unfortunately, creating a presentation that is both exact and capable of maintaining interest is a mammoth endeavor, simply because one single minute may make or destroy a presentation.
Sometimes, a presentation needs extensive research and data collection as well. You can hire a virtual project manager to generate precise presentations to help you win over your clients, specifically when short on time or staff.
6. Market Research
You cannot overstate the value of market research to a company. Well-conducted, meticulous market research is a gold mine, exposing crucial information about your competitors' activities as well as your customers' preferences. You can utilize the information to make adjustments and develop strategies. By hiring a virtual project manager, you may quickly reap the benefits of market research.
7. Attention to Detail
Regardless of its bandwidth, every project requires attention to detail for effective execution. As a business founder, you may have multiple projects running, making it difficult for you to devote time to a specific project. A virtual project manager can come in to take responsibility for any particular project that usurps energy and needs undivided attention. You can save both time and resources by hiring a project manager for such tasks.
8. End-To-End Project Handling
Right from the planning stage to declaring the project done and dusted, you need to handle a project swiftly. For a business owner, it is tricky to be present for one particular project at any given time. But, it is doable for a virtual project manager, as they will work as a dedicated resource for a project. Even a client would like to deal with one dedicated professional for their project, avoiding all hassles related to communication.
9. Maintaining Rapport With Clients
When a client hands a project to your company, they expect its completion on time and want accurate reports from time to time. In addition, they like to give inputs or feedback for the project. A virtual project manager can excellently handle maintaining rapport with clients. They can also inculcate the feedback of clients to produce satisfactory results and form long-term customer relationships.
Other Benefits of Hiring a Virtual Project Manager
Above mentioned benefits only inform you about the business advantages of working with a project manager. What about the other benefits – that may not seem obvious to you but can solve many problems for you?
1. A Cost-efficient Solution:
Hiring a project manager full-time can cost you a lot – including salary, benefits, insurance, etc. Moreover, if you have to set up an office for your employee, the cost can truly cross your budget.
Your office setup is automatically reduced when you hire a virtual project manager. Plus, you only have to pay hourly if you connect with a VA agency like Wishup to onboard a project manager. So, for instance, when you hire a project manager for three hours (part-time project), you will be paying them for three hours. Imagine the savings you can make there.
2. A Major Time-Saver:
With a few simple clicks, you can start working with a virtual project manager in less than an hour. Yes, you heard it right! That is not a false claim. When you hire a virtual assistant through an outsourcing agency, they focus on making the entire process easy for you because they collaborate with experienced professionals. These professionals directly come on board to handle your project.
And now, we hope that you have a clear view of why you need a virtual project manager for your new project. A professional makes a project easy for the business owner, clients, and the team. They have the required skills and expertise. Additionally, professionals opt for various upskilling courses to become ace project managers. So, you can use all that to execute all your projects and become a profitable brand.
Post by: Wishup.co