A major element of project management is plans and organization.
Almost every project that you work on will deal with tasks, goals, deadlines, dependencies, and deliverables. All these elements help make up your project and allow you to plan for success.
However, a project management tool that is often overlooked or forgotten is the project milestones.
Neglecting to include project milestones is neglecting to include a tool that can help you as a project manager and your team throughout the project lifecycle.
Read on to find out more about what are milestones in project management and the ways they can help you in the project lifecycle. We will also talk about how you can implement such milestones to eradicate common mistakes that teams often make during the implementation phase of a program.
What is a Project Milestone?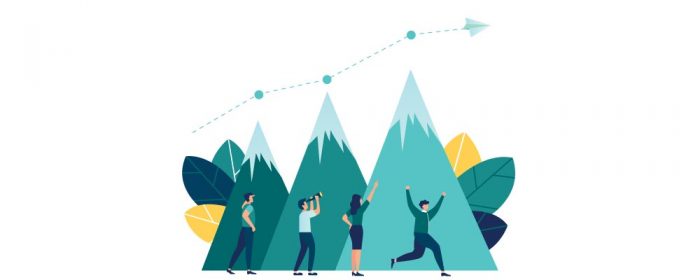 A milestone in project management refers to a specific moment in time during the project lifecycle that is used to measure the progress of your project towards its ultimate output and goal.
Therefore, milestones in project management can be seen as a reference point that identifies a major event or the start or end of a phase within the project.
Such milestones have a specific date and do not include a duration. They are used as a signpost to identify different moments through the course of your project.
Benefits of Setting Project Milestones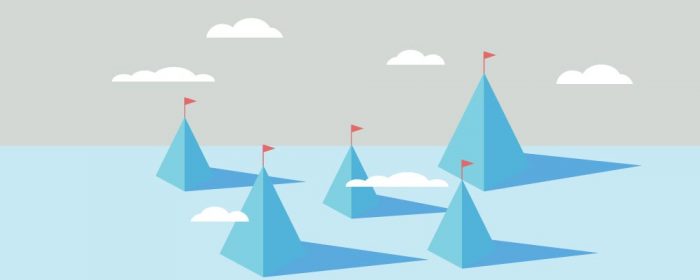 You may be wondering why milestones are important, after all, you already have so many other tools to help you through the project management lifecycle.
Here are just some reasons why milestones are critical to successful project management.
1. Milestones Help Easily Identify Critical Dates
Milestones are a great way to identify critical dates. Highlighting such dates ensure they are easy to spot on a project timeline and also helps make sure that they are not missed. Milestones also allow you to easily see the bigger picture, especially in conjunction with Gantt charts.
2. Help Monitor Deadlines
When you set milestones during the planning phase of your project you and your team will be able to easily stay on top of all major deadlines and the project schedule as a whole.
3. A Measure of Accountability
Another use of milestones is to help highlight what your team is responsible for. Milestones help the team be accountable for their part in the project.
4. A Measurement of Success
Completing or passing through a milestone is a great way to demonstrate the overall success of a project. Furthermore, crossing a milestone can be used as a point where you congratulate or treat your team. They can serve as something the team looks forward to and can be used as a motivator to complete the project.
5. Can Help to Identify Potential Bottlenecks
If you are unable to meet a milestone it provides a reason to explore the workings of your project plan and schedule to see where there may be any potential bottlenecks that held up you and your team from reaching the milestone.
6. Increases Visibility
Milestones are a great indication of where a project stands and allow each member who is part of the project, clients, or stakeholders to know the progress of the project exactly. Such visibility is important to make project handling easier.
7. Stakeholder Involvement
You can use the milestones you scheduled to plan for when stakeholders should be more closely involved, as stakeholders usually become more involved as a milestone is approached.
8. Helps with Resource Allocation
With the help of milestones, as a project manager, you can distribute time and resources effectively to help you deliver your project on time and within budget.
9. Payments to Vendors Based on Milestones
You can also use milestones to help you keep track and time payments to suppliers based on when you complete a milestone.
10. Provide a Framework
Including milestones in your project plan or timeline is a great way to give a framework to your project.
These are just a few of the benefits of including project milestones and why doing so is important in your project management.
However, although milestones are important and have so many benefits, they are often confused with the other project elements.
What Project Milestones are not?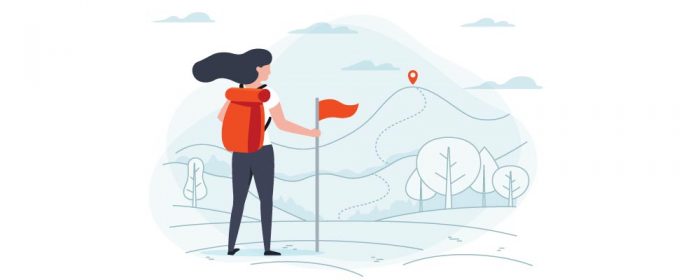 After discussing, 'what are milestones in project management?' It is crucial to discuss 'what Project milestones are not?' to clear the fog.
As mentioned, although certain project managers try to include milestones in their project management, such milestones are often confused with other project elements.
That is why it is important to understand what milestones are not, and the difference between milestones and other project elements such as deliverables, project phases, or goals.
1. Milestone or Deliverable?
The first difference we want to highlight is between milestones and deliverables which are often confused.
A milestone is a moment in time on the project timeline whereas a deliverable is a product or result.
While both milestones and deliverables can be seen as a means of measuring project success or project progress, they are two very different things.
2. Milestone or Project Phase?
While it is true that milestones are often used to indicate the start date or completion date of a project phase, such as the initiation phase, planning phase, execution phase, monitoring or control phase the two are not the same.
A project phase is a stage in the project and can take any amount of time from a couple of weeks or months to complete. Project phases also include multiple tasks and involve the work of different team members.
On the other hand, milestones can be seen as a signpost or checkmark of the major progress that you want to acknowledge and is zero-time.
3. Milestone or Project Goal?
One of the most common misconceptions is that project milestones are the same thing as project goals, but this is incorrect.
While they may seem similar, they in fact are two very different things.
One major difference between the two is that a goal is something that you and your team wish to achieve at a future date. Whereas, milestones indicate something that you have already completed.
How to Implement Project Milestones in your Next Project?
Now that you know what milestones are, what they are not, and how implementing them can help you and your team in your next project, it is time to understand how to implement milestones in your next project.
This is not as simple as simply doing, but there are certain things to keep in mind and steps to follow to ensure that the milestones you incorporate can help you through your project lifecycle.
Ensure you structure your project clearly so that you can use your milestones effectively.
Here are some basic steps you can follow as a guide to structure your project so that you can implement your project milestones.
Define a Clear Project Outcome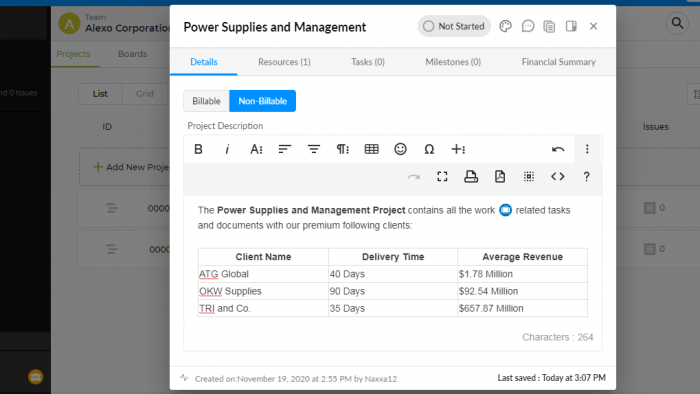 Firstly, you need to ensure that your project has a clear project outcome or goal. Having the ultimate goal for your project can help you and your team stay focused on the project scope.
Without such focus, your project may be subject to scope creep which can result in project delays, and increased project budgets, and even result in your project not reaching successful completion.
Break your Project into Multiple Tasks and Subtasks
The next step is to have a detailed project plan and structure so that your project can run in an organized manner efficiently.
You can achieve this by dividing your project into manageable tasks and subtasks.
One way to help you achieve this and stay organized and on top of your project throughout the project lifecycle is by using a project management tool.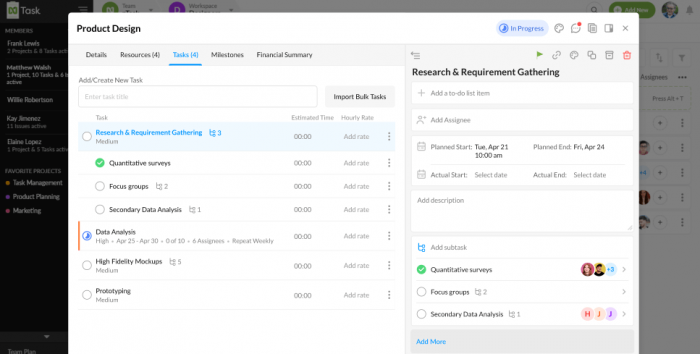 nTask is a project management tool trusted by 100,000 teams in over 155 countries.
The tool offers everything you could possibly need to manage your entire project from a centralized platform perspective, thus avoiding the hassle of juggling between different apps to stay organized.
nTask offers you task management features that allow you to create and assign tasks to your team members, set deadlines and priorities, and even allow your team to easily collaborate and communicate with each other. You can also create subtasks just as simple or to-do list items to be even more organized.
Your team will thus have a clear sequence of events to follow. The task dashboard gives you a great overview of all the tasks and subtasks as well as the status and progress for each.
Set and Track Milestones with nTask | Top Project Management App.

Manage all your tasks, projects, team collaboration and more in one place. Sign up today!
Assign Milestones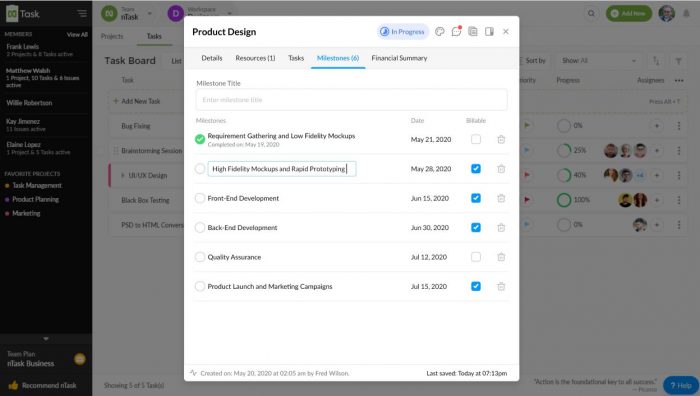 Once you have created your tasks and subtasks you need to prioritize and organize them. The best way is to break them into different project phases.
Highlight which tasks are critical, which tasks in your list identify a project phase's start or end, as well as any tasks that will require external approval such as that from a stakeholder.
You can then assign milestones to these tasks within your project timeline.
With nTask organizing and prioritizing your tasks is easy. Each task allows you to set its priority and lets you identify which tasks are critical.
You can organize your tasks as you wish simply by rearranging them on the task dashboard.
nTask's project feature lets you create milestones either at the start of your project or at any point that suits you. You can manage these milestones easily from the project view. Each milestone shows up as a diamond icon to separate it from your other tasks and for an easy overview.
Apart from these steps, you can also use a Gantt chart to help you gain a visual overview of your entire project.
Gantt Chart Overview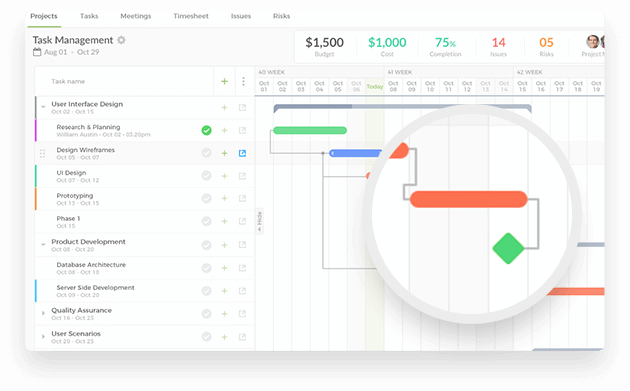 One way to visualize your project's timeline and schedule is the calendar view, which is a feature available in nTask.
However, to gain a clearer representation of your project and its progress, the best thing is to use a Gantt chart.
Gantt charts show your project in its entirety while highlighting your project schedule, project tasks and subtasks, sequence and dependencies, completion of your project, and project milestones among other things.
nTask's provides an interactive and easy-to-use Gantt chart which will provide you with the visual overview of the project that you are hoping for. The Gantt chart clearly identifies milestones with a diamond icon and you can view progress and tasks just as simple too.
Other things you can do with nTask's Gantt charts are:
Create task dependencies
Readjust task deadlines
Calculate your project's completion in a percentage format
View how many issues or risks have been identified
View the project's budget and cost
Calculate the critical path of your project
Common Milestone Pitfalls
We have highlighted a simple guide on how you can implement milestones in your project, but when doing so there are certain common pitfalls to avoid.
There is no right or wrong way to implement milestones, and the steps mentioned above are simply a guide to help you start off.
Using milestones as tasks: One common error that is sometimes made is that the milestones are mistaken or used as tasks. Milestones should only represent a moment in time as mentioned above.
Tasks should be used to track work items. You can use milestones to indicate when a group of tasks is completed, such as all the tasks in a particular phase of the project.
Overdoing the number of milestones, you set: While there is no set number of milestones you should or should not set, you need to set the milestones in light of your project's size. Set milestones based on key tasks or phases rather than how many you want to set.
Not incorporating milestones with other project elements: You need to progress throughout your project with all the elements of the project together. This is the best way to ensure that your project runs on time and within budget. A great way to ensure everything is running together is through the use of a project management tool as we mentioned above.
There you Have it!
There you go; everything you need to know about the do, don't, and how's of project milestones.
We hope this article gave you some insight into how you can use milestones in your next project management adventure. But that's not the end of it! If you have any queries or minor level details that we may have missed in this post, feel free to send us an email. We'd love to hear from you.
Good luck and happy nTasking.
---
Recommended Readings: