Content creation is one of the most important and yet slightly under-rated activities that are happening on the internet right now. Mind you, we are talking about text content creation and not video or audio content creation that is booming like nuclear explosives.
And when we talk about online content creation, we are obligated to talk about one of the best content creation tools which are being used all over the world, and that is Google Docs.
The application is an online text creation tool that allows you to create all of your blogs and other documentations and saves them on the cloud, which helps you to interact with that piece of content no matter where you are in the world.
But as with every other application on the market, everyone has their taste. They may have different needs and requirements that might not be getting fulfilled with those specific applications or they might dislike them.
This is why, in this article, we are going to talk about some of the most incredible Google Docs alternatives that you can use to create your content right now.
5 Google Docs Alternatives to Use Right Now
Here is a list of Google Docs alternatives that we are going to talk about in this article.
Table of Contents
Best Google Documents Alternatives
Let's take a look at all of these Google Docs alternatives in detail and find out how they are more beneficial for you in regards to content curation and overall management.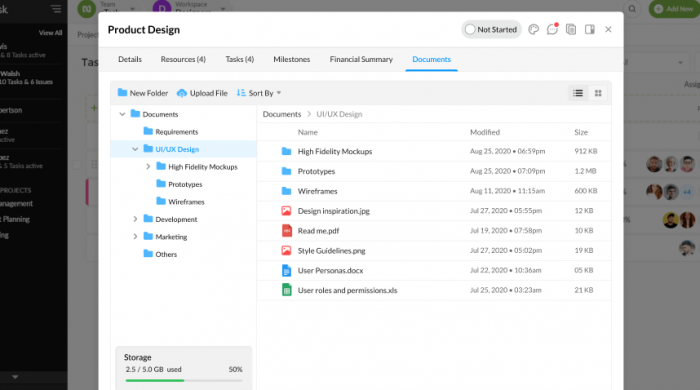 One of the best project management applications that can be used as a note maker, document management, and to-do list creation software is nTask.
The application is also an incredible task management application that helps its users to track and manage all of the different tasks and processes that they have to perform as a part of the project development process.
The application also has an incredible comments and reviews section where the users can post their comments and feedback on the tasks that are posted in the project dashboard.
Here are some other features that the application has to offer to its clientele around the world.
Key Features
Task management
Meeting management
Document sharing and organization
Risk management
Bug tracking
Time tracking
Kanban boarding
Gantt charting
Pricing
The application has an incredible free trial available for use if you want to check out the amazing features and functionalities that the tool has to offer to its users
The paid pricing of the application includes more premium features that the free version is $3/month
Google Docs Alternative for Better Collaboration

Manage documents, issues, projects, teams and tasks, all in one place. Sign up today!
2. Microsoft Office Online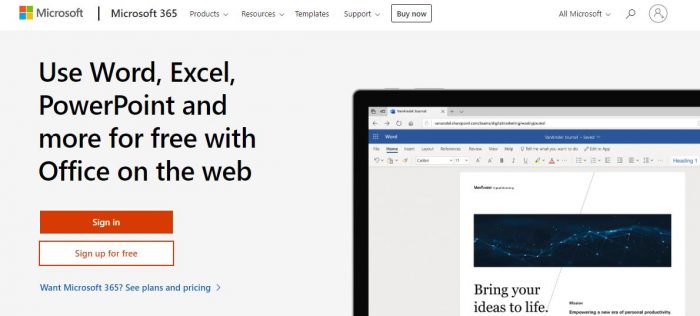 One of the best Google Docs alternatives that we have on the list is Microsoft Office Online. Basically having the same footprint, MS Office Online is an incredible collaborative tool that allows you full access to Microsoft Word, Forms, Calendar, and much more.
One of the best things about the application is that you cannot access any of the documents that you even made yourself, without the password that you set on them at the start.
Here are some other features that this incredible Google Docs alternative has to offer.
Key Features
Using the application, you can easily co-edit and co-author many different Microsoft Word documents
The application also comes with the OneNote app which is excellent when it comes to note-taking
Every single document or blog post that you create in the application is automatically saved to the cloud so that you can access that information from anywhere around the world
The tool also has an incredible "tell me" functionality that acts as a set-up wizard for the new users if they want help navigating the platform for the first time
Pricing
This Google Docs alternative is completely free to use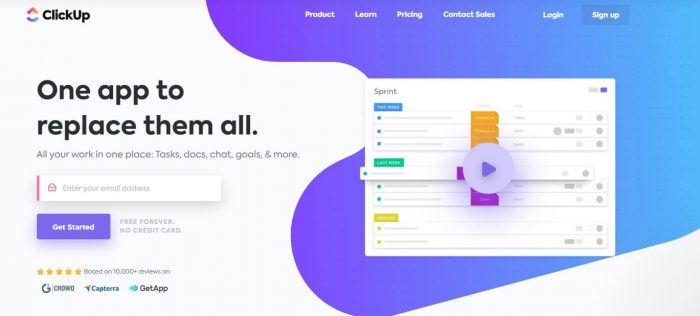 Another incredible project management software that can be used as a Google Docs alternative is ClickUp. The application is an incredible document collaboration software that is being used around the world in all sorts of companies whether they are small or large.
The application has a feature called Docs where the tool helps you to in creating some incredible pieces of content like powerful knowledge bases and user guides, and it can also help you in taking the meeting minutes and the SOPs concerning the office or the company.
Let's take a look at some of the other functionalities that this excellent Google Docs alternative has to offer to its clientage around the world.
Key Features
First and foremost, the application lets the user highlight who the document creator is and who are the contributors that helped compose the content piece
Using the word counter, you can also see the number of characters and words that you have written in the editor
You can also use dividers to help readers distinguish between all of the different sections of the document that you have written
You can also attach various pictures and other attachments to your documents to better explain your content
Pricing
There is a free forever plan of the application if you don't want to access the premium features that the tool has to offer
If you want more premium features that can help you be more creative in your content and document generation, then you need to pay $5/member/month
4. Dropbox Paper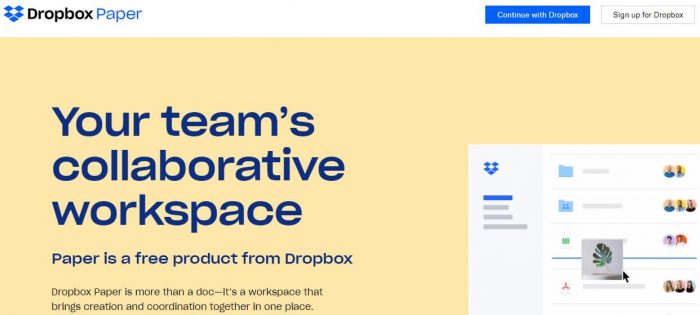 Another great application that can prove to be an amazing text editor, creator, and overall text management system, is Dropbox paper.
The application can help you edit a document with an efficient personal assistant feature that lets you know about any deadline that you need to meet or if someone wants some custom content from you and you want to share it with them from the Dropbox cloud server.
But if you want the file locking feature for your subscription, then you need to look for another text-editing software because you don't get that feature in the personal pricing plans.
Key Features
Using this amazing Google Docs alternative, you can assign various tasks to your teammates and due dates for those tasks so that they would know when to submit their work
You can improve the feedback processes with different annotations provided by the application
There is also a tagging option in the tool where you can tag your team members to specify something to them, without even leaving the document that you are working on
Pricing
This Google Docs alternative has a free version if you want to check out the basic functionality, but if you want the premium features, then the paid pricing starts at $11.99/user/month
Related:
8 Best Dropbox Alternatives for Business Professionals and Project Managers
5. Zoho Docs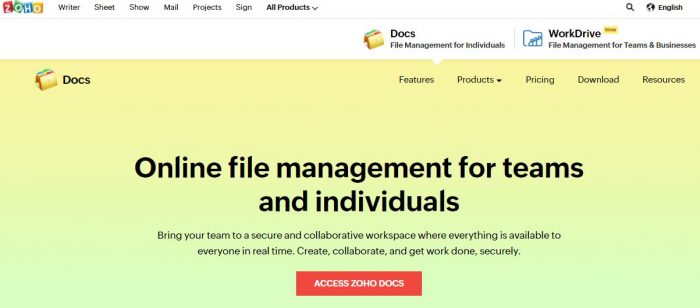 Zoho Docs is another Google Docs alternative that helps you to perform document management online and also helps you to perform project management whenever you need to.
The application has password protection on all of the files that you create on the dashboard so that only you can access the files and no one else.
Key Features
Using this incredible Google Docs alternative, the users can create all sorts of documents like content pages, spreadsheets for their business activities and projections, and also presentations for meetings or big company events
You can also attach many different attachments to chats and documents so that the team collaboration among the members regarding that piece of content is improved
The tool also lets you categorize the different files that you create by file type, by Zoho projects, or by the author who created the file
Pricing
The application features a free plan that has many different features that can get you by without a hiccup, but if you want some premium features that can better help you in creating your documents and to make sure that they are properly managed and received, then you will have to pay a starting fee of $5/user/month
Check this out:
25 Best Zoho Alternatives to Use in 2022
Conclusion
These were our top 5 picks for the best Google Docs alternatives on the market right now. If you think that we missed some important and more effective applications, other than the ones we mentioned, write to us, and we will make sure to review them and add them to the list later on.
---
More Resources You May Like: