Free CRM software for small business is the quickest, easiest, and most efficient gateway to enhanced customer relationships & improved profits. A good tool will efficiently manage your relationship with your customer, turning them into long-term, loyal customers of your business.
In this article, we will go through a list of free CRM software for small businesses. But before we dive into the details, let us look at the benefits of a competent tool and how it can help your business grow beyond leaps and bounds.
What Is A CRM Software and What Are Its Benefits?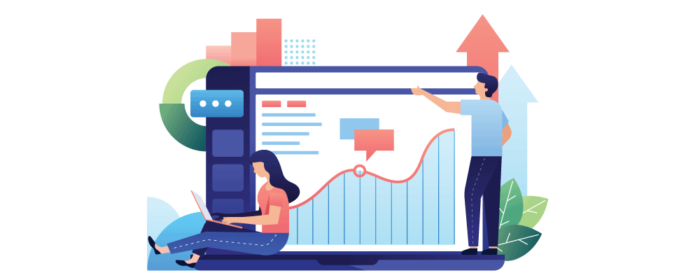 A Customer Relationship Management (CRM) is simply software that streamlines your communication with your clientele. It provides a unified platform for various tasks including communication and collaboration within an organization and with its customers, organizes and centralizes customer information, generates analytics for lead generation, and gathers and stores customer data.
There are plenty of project management tools that offer CRM capabilities but there are also CRM-specific tools that focus on customer management alone.
Over the years, the CRM software market has become one of the biggest software markets in the world with revenues expected to reach $80 billion by 2025. The market is projected to grow at the rate of 14.7% from 2020 to 2027.
The increasing numbers indicate that companies are looking for ways to enhance customer relationships by offering personalized solutions generated with the help of the data gathered through a CRM tool.
Here is a list of benefits offered by CRM tools:
1. Improved Customer Services
No matter how big or small your business is, you need to know your customer to build strong, long-lasting relationships. CRM tools, in this regard, provide quick and efficient data reports.
Customer information can significantly improve the way your employees deal with customers. The data can help them offer targeted services for better customer engagement.
CRM tools generate reliable customer data including demographics, previous purchase records, etc. With the detailed data obtained from the tool, you can customize your services to fit a customer's needs.
2. Increased Sales and Profits
One of the primary targets of any business while employing a certain tool, is maximizing its sales and profits. With the right tool in hand, you can streamline your sales pipeline, get insight into detailed analytics highlighting your performance, and centralize all the data and processes in one place.
All of the aforementioned features ultimately lead to increased sales and profits, helping your business grow to new heights of success.
3. Better Customer Retention
While attracting new customers is profitable, retaining the old ones is just as important. Increased retention rates mean increased revenues. A study indicates that a 5% of reduction in customer defection rate can increase your profits from anywhere between 25% to 85%.
An ideal tool will help you identify user behavior, offer automation features, and provide detailed analytics, using which you can optimize your sales process and keep the customers in the loop.
4. Higher Customer Satisfaction
The main purpose of employing different means to improve your services and business is to satisfy your customers. Customer satisfaction is the end goal of every business in the market.
By using a CRM tool, you can provide personalized services to satisfy a customer's needs. Only if your customers are satisfied with your product and services will they come back for more or bring more sales and profits in.
5. Improve Customer Segmentation
Gathering customer data is important but unorganized heaps of data are as useless as no data at all. This means that you have to have the data in an organized form. Use a CRM tool to segment your customer list so that you can retrieve the data anytime you want.
Customer segmentation makes the data more useful, enhancing your understanding of the customer and his requirements.
6. Streamlined Internal Communication
While you have to improve your communication with the customer, it is also important to make sure that the organization-wide communication is smooth and unobstructed. With all the information centralized in one place, you can make sure that all the employees have access to the latest information and updates.
The system can also prove beneficial when employees need to communicate and collaborate.
7. Increase Productivity and Efficiency
No matter which tool you are using, your ultimate goal is to improve your productivity and efficiency which, in the long run, translates to increased sales and profits. CRM tools, with streamlined communication, automation features, and sales forecasting, help you achieve this goal.
Besides the benefits listed above, a comprehensive CRM solution will help you optimize your marketing strategies, enrich your sales pipeline, generate prospective leads for business growth. Signing up for a CRM tool will be open the doors of success for you and your company.
Free CRM Software for Small Business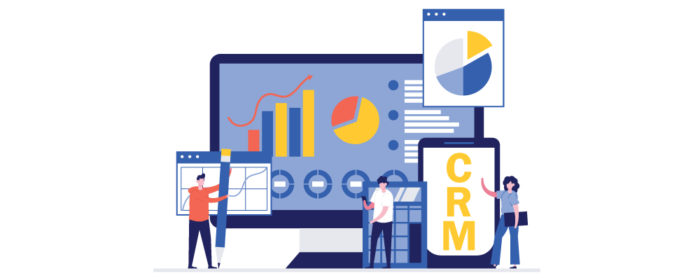 As a small firm or a startup, you might not be able to invest capital in the growing period, simply want to explore the features of software before formally signing up for a priced plan, or want to use limited features of a tool. In any case, you need a free software solution that can support your business.
While looking for a suitable CRM tool in the market, you will come across a wide range of options, all offering plethora of features and claiming to be the best of the best. It will be tricky to go through all the options and find the one that suits you best.
To make it easier for you, we have compiled a list of ideal features that a good CRM tool for small business must offer:
1. Automation Features
Good software will offer a horde of automation features that can streamline the workflow for you. By customizing automation rules, you can trigger the tool to perform a specific action based on an activity or event.
This feature will also allow you to automate routine tasks so that you can save your time and energy and invest it in other, more important tasks.
2. Contact Management
The main purpose of any CRM tool is to help you gather and manage contacts. With all the contact information in one place, you can easily access the information and streamline your search and retrieve the data whenever, however, the need be.
3. Sales Pipeline Management
A sales pipeline offers a big picture of your leads in the sales process. With the view at the front, you can streamline your focus and categorize the leads accordingly.
A well-organized sales pipeline can help you efficiently manage all the leads and convert them into sales.
4. Customization Features
Your company's CRM tool must offer customization features so that you can add or remove the features you want to include in your system. Customization can help you personalize the tool according to the needs of your business.
5. Third-party Integrations with Free CRM Software for Business
Having a unified workspace can do wonders for your business. Not only can you keep all your employees on the same page, but also make sure that all the processes are running smoothly. CRM tools with third-party integrations can help you keep everything in one place.
You can integrate other tools so, that you do not have to juggle different apps and save your time.
6. Real-time Data Analytics and Sales Forecasting
As a small business, you need a comprehensive tool that can cover all your needs. Real-time data analytics and sales forecasting are some of the most important features an ideal CRM tool must-have.
The data generated will help you devise strategies for more conversions. Sales forecasting, in a similar fashion, will help you make better decisions for the future.
All the features mentioned above are some of the most basic yet the most important in customer relations management. With a tool offering all the above-mentioned features, you can scale up your business and increase your profits.
Can A Free Software Fulfill Your Requirements?
Although a free CRM software for small business will work perfectly well for you, there might be a few areas where it might fail to live up to your expectations. Here are a few limitations that may come with free CRM software:
Limited Integrations: Integrations are a need of time, moving from one app to another takes up a lot of your time, and it's relatively easy to lose your focus in the chaos. While you may get hundreds and thousands of integrations in software, it's highly likely that you won't get those integrations for free. Free CRM software will only offer integration with a limited number of apps. You will have to sign up for a priced plan to access and integrate more tools.
Limited Team Members: Free CRM tools will only allow a limited number of team members on board. The maximum number of members can range from 3 to 5. It might not be much of a problem initially but, as your business grows and more members are added to your team, you will have to look for a different solution that caters to your needs.
Limited Features: The biggest downside to every free CRM tool is limited features in the unpaid version. If you want to access advanced features or any of the updated solutions, you will have to sign up for a paid plan.
Fewer Customization Options: The tools you use in your business are used organization-wide, personalizing these tools according to the needs of your business is essential. This feat, however, is limited to a few features as with other features.
Data Analytics and Automations: A free CRM tool might offer data analytics and automation options, but they may not be as robust as you expect. They will most probably lack the efficiency that is offered in priced plans.
The above pointers make it quite obvious that a free CRM tool might not be the best option for small businesses. But the main question is, can you give up on advanced features? Can your business flourish with limited features?
Remember your business is in the growing stages investing in it will be your best call. You will certainly get much more in return. So, you should scale up once your business starts expanding.
Since you need a smart solution for your business with reasonable costs, you should look for a comprehensive solution offering multiple features so, that you only have to invest in one tool and not different tools. nTask is one such tool that has turned heads in the market with its comprehensive features. Let's take a look at nTask's features as a CRM tool.
All-in-one CRM Solution-nTask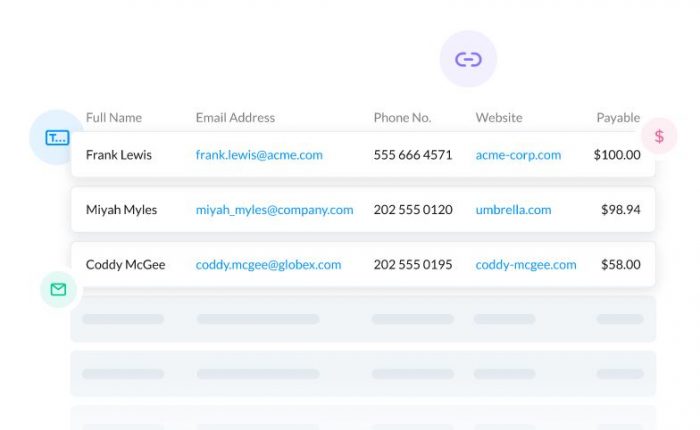 nTask is a one-shop-stop solution for all your business needs. The project management software is enriched to the brim with highly advanced management features specialized for different processes in an organization.
Along with CRM features, the tool also offers seven different management solutions, all designed to help you manage business processes without any hindrances using custom fields.
Here's a list of nTask most robust features as a CRM tool for small businesses:
All in all, nTask is a great solution for every business out there. What is even better, is that nTask offers a free solution for small businesses with up to five team members. And even when you are scaling up to a priced plan, you can get the latest features at a shockingly low price of $3 per month.
Manage contacts and create your own CRM.

nTask helps you manage tasks, contacts, client management, and more. Sign up today!
So, what are you waiting for? Sign up to nTask now and start converting leads into long-term, loyal customers!