If you have not heard of Microsoft Excel, well… Google it! We're not judging you or anyone for that matter. Let's just sweep this under the rug.
But then again, we are sure you might be the OG in your field and you use Excel for project management in some form. Maybe it's not Excel. Perhaps it's an alternative to Excel, and that's fine too.
We created this post to enhance your MS Excel project management prowess. Think of all the wizardry and gimmicks you could be possibly pulling off after going through what we have to share.
Excited yet? Read on…
What is Microsoft Excel?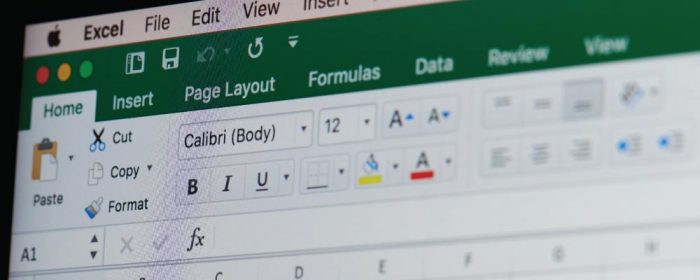 Microsoft Excel is probably the best spreadsheet software ever developed. It is an amazing application that helps you gather your data in one spreadsheet which you can monitor later on.
Here are some of the features that the software provides.
Collaborative Workspace
Customizable Templates
Data Import/Export
Data Visualization
Drag & Drop Interface
Geographic Maps
Project Templates
Real-Time Updates
Ad hoc Analysis
Custom Charts
Data Filtering
Data Transformation
Document Templates
Forecasting
Offline Access
Real-Time Analytics
Template Management
As you can see MS Excel doesn't just make spreadsheets anymore; you can use it for a lot of different things.
Features to Use in Microsoft Excel for Project Management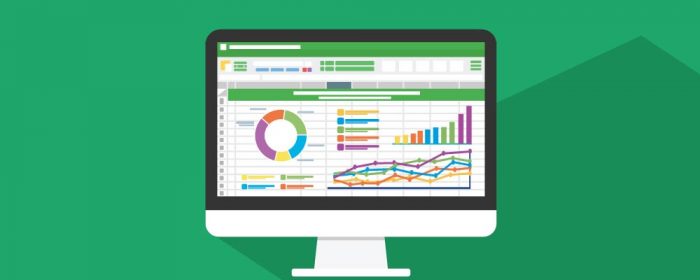 Sounds surprising but you can use MS Excel to perform a lot of project management-related activities quite easily. Here are some of the features of the software that you can use for your projects.
1. Data Warehousing and Recovery
The most important feature of MS Excel that can be used for effective project management is Data management.
These management features enable you to store information related to the project directly inside the Excel database and also helps you to restore any information that has been misplaced by you accidentally.
This data restoration is possible with an inbuilt data backup which is a prime feature of most of the applications under the Microsoft banner.
So, if you have a lot of data regarding your project and you somehow delete it, you can always recover it in minutes.
2. Conditional Formatting
The second feature that we are going to talk about regarding Excel project management is conditional formatting.
Insights are an important part of the project development process as they are necessary to track metrics related to the project.
What Excel does is that it allows you to customize the columns that display those insights.
This customization helps the manager to track the data according to their specific requirements and not waste their time going through the whole thing.
3. Comprehensive Spreadsheets
Creating spreadsheets in MS Excel's forte. It has an incredible interface that allows you to create and manage HUGE spreadsheets that can house tons of data.
The best part of that interface is that you can easily manage that information and not feel for a second that you're not in control.
Regarding that data, you can highlight the important stuff that you think is crucial for your project development process and even create multiple spreadsheets to differentiate between the different elements of the project.
Simply said, Microsoft Excel is one of the best application when it comes to Data logging PERIOD
Related: Gantt Charts in Excel? That's old school, try Gantt in nTask
8 Reasons Why Excel Project Management Is Costing You More
Unless you've been living under a rock, you've probably used Microsoft Excel at one point or another during your life. Even if you haven't, surely you know a thing or two about it. But God bless you if you're still using it!
Don't get offended, Excel is one of the oldest and most widely used spreadsheet programs. But, let's be realistic for a moment. Relying entirely on a spreadsheet-based program for advanced project management doesn't seem like a good idea.
Sure, Microsoft Excel comes with its own set of strengths, but these few strengths are overshadowed by a large number of weaknesses. We wouldn't be entirely wrong if we say that choosing Excel for project management is a poor decision on its own. How? Don't worry! We'll dig deep into this and prove our point of view.
Essentially, the tool provides Excel project management templates. Though they come in handy for quick data entry, let's see what choosing Excel project management results in:
1. Poor Time Management
In Microsoft Excel, for starting a project, you create lists of tasks, and then for smaller project activities, create subtasks. Using rows and columns for projects and task management is time-consuming and only results in user frustration.
Although customizable, using Excel for task management results in many hair-pulling moments during the day. The situation gets worse when large amounts of data are to be entered. There's only havoc on the screen if you're managing large data sets, which is usually the case for most projects.
Managing your projects in Excel is costing you your precious time because data gets lost in complex rows and columns and can take a lot of time for retrieval. A good project manager would be alarmed, as managing workflows in Excel does more harm than good to your projects.
2. Decreased Team Productivity
Streamlined team communication is key to achieving higher productivity levels among the team members. Each time an update has to be made in a project, team members need a platform for quick communication. There's no such medium provided by Excel for team communication.
Team members manually update the spreadsheet for any changes that are coming in a project, and if you're lazy to check updates continuously, good luck tracking the changes! The only means of telling the team members about updates is by using other online collaboration platforms, like Slack or email.
Not being able to instantly communicate with your team members results in decreased overall team productivity, as switching mediums negatively affect the team performance.
Also read: Best Free Productivity Apps to try in 2022
3. Ineffective Real-Time Reporting
Real-time reporting is one of the main aspects that determine the effectiveness of a project management tool. Reporting in Excel is a nuisance.
There are multiple complex steps that a user has to go through to create a project report, including a Gantt chart. There are no time tracking capabilities to analyze the project schedule or the ability to track time associated with tasks. This drawback alone calls for an alternative that provides real-time reporting of projects.
4. Poor Issue Tracking and Management
Excel comes with a pre-installed issue tracking template for tracking and managing issues. It's not easy to make changes to the existing template and you have to manually enter and update information as data comes in.
This takes too much time and you're not able to automatically associate issues with relevant projects. Everything has to be done manually by updating information. It's also highly likely that your team members miss an update entirely if they're not constantly checking the sheets.
This is why you'll need an issue tracking tool that tracks and manages issues for you, without you manually doing all the work.
5. Inefficient Meeting Management
Again, providing a pre-installed meeting template does not mean the successful execution of professional meetings. A more comprehensive tool should be able to provide extensive meeting management features through which you can accomplish your daily meeting goals.
If you use Excel for documenting and managing your meetings, congratulations! every day you're taking one step closer to unproductive meetings. (Yes, it's that bad!)
Unlike Excel, you need a project management software that comes with a powerful meeting management solution to help you effectively manage your meetings like a pro.
6. No Automatic Data Input
We know how complex and never-ending a project development process can become and if you don't have software that inputs most of the data and insights into its database for you, then you have an issue.
This is the case when it comes to MS Excel.
The software is a champ when it comes to manually input the information into the database, but if you want to schedule a data input session or customize team-wide notifications to notify the team members about every single update regarding the project, Excel sucks.
There is no procedure to automate any data input and you can't even regulate the readjustment of different task dependencies present in the project timeline, like other dedicated project management software.
And if you think that Excel templates can help, they can (a little), but if you want those templates to solve the issues related to Excel project management, then you are sadly mistaken.
7. The Excel Project Management Templates are Not that Easy to Customize
Another reason why Excel cannot excel in the project management paradigm is the limitation its templates have regarding customization.
This is because every template and chart in Microsoft Excel is pre-prepared and there is little to no room for customization.
This is a big problem for the project managers who have to readjust different elements of the projects according to the changing requirements almost daily.
8. Not a Dedicated Project Management Software
The final and the most obvious reason of all if that Microsoft Excel wasn't built for project management.
The application might have a few tips and tricks up its sleeve that makes it a PM solution in some cases, but for the most part, it can't help the managers perform the processes and tasks related to the project development process.
But if you want software that will help you seamlessly perform those tasks and activities related to your project; you have to use nTask.
The software is an incredible project management solution that is used by thousands of teams all around the world.
---
nTask To the Rescue! (nTask vs Microsoft Excel)
For all the shortcomings associated with Excel project management, we have a solution for you. nTask! An intelligently designed project management software that comes with an extensive range of features to deal with all your task management needs.
By replacing Microsoft Excel with nTask, you get:
1. Effective Team Collaboration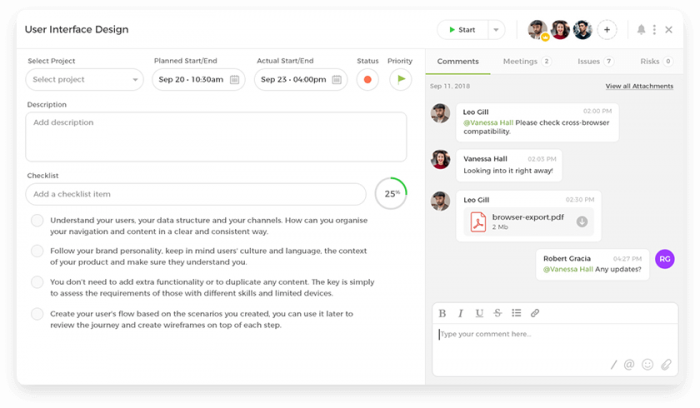 While using Microsoft Excel, the project managers, and the team members are not in constant communication with each other.
Why? Because no comment section can house different comments with either party which results in no communication about the task or process at hand.
When using nTask for project management, team collaboration is efficient and effective.
The application has a comment section with each task that helps to improve communication between the managers and the team members.
nTask provides a single platform for storing, managing, and monitoring all your project-related activities. This mitigates the constant need for switching between multiple applications, helping in achieving effective team collaboration.
The tool helps you to create projects, associated tasks, and communicate within tasks to achieve your project goals. Coming with a user-friendly interface and a clutter-free look, you can manage your projects seamlessly without any need for complex add-ons.
Looking for the perfect alternative to Microsoft Excel?

See for yourself why teams trust nTask for business and project management. Create unlimited, tasks, meetings & more.
2. Smart Issue Tracking and Issue Management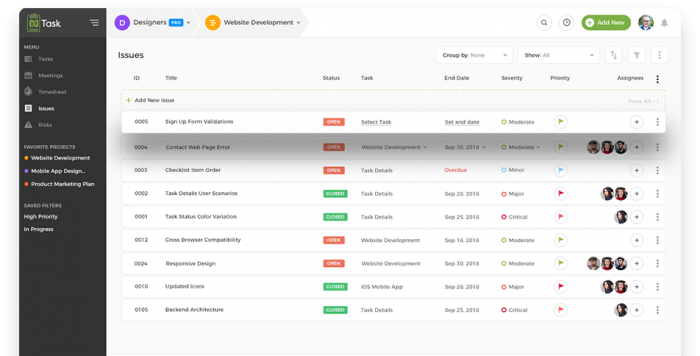 For timely management of project issues, issue reporting plays an important role. This is one of the first steps that lead to effective issue tracking.
nTask provides a smart issue tracking and issues management module for all of your projects. Through nTask, you're able to:
Create and prioritize issues according to the urgency
Assign issue severity to each issue
Issue status that can be changed over time
Assigning of issues to team members
Setting due dates to issues
Comments within issues
File attachments
Powerful search filters
See? We weren't wrong when we said you need an issue tracking software! If you switch from Excel to nTask, you can timely manage all your issues before they turn into giant disasters.
3. Productive Meetings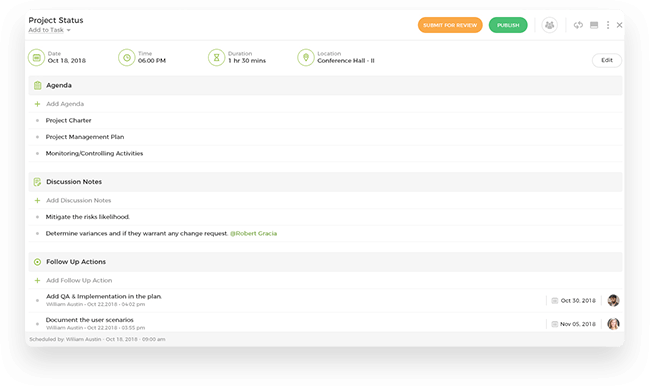 Holding productive meetings is no rocket science. Using an intuitive tool, coming with the right set of features usually does the trick. Or, to put in simple words – start using nTask!
nTask saves your day by providing extensive meeting management options that you can easily utilize to up your meeting management game.
Through nTask, you can:
Create meetings and assign attendees
Develop a shareable meeting agenda
Jot down discussion points during a meeting
Note down meeting minutes to be shared after the meeting
Create recurring meetings
Apply useful meeting filters for tracking meetings
All these built-in features eliminate the need to use third-party application integrations for managing your meetings.
4. Powerful Reporting
As explained earlier, there's no such thing as real-time reporting in Excel. In contrast, nTask comes with elaborate timesheets to track the time being spent on each task by you and your team members.
Through these timesheets, users are also able to log billable hours for better tracking of task efforts. Furthermore, comments can be added to individual timesheets and can be shared with other team members, resulting in transparent reporting. You cannot do any of these things in Excel.
5. Resource Planning and Budgeting
Excel is meant to handle complex financial data, but the irony is that you need to manually put in all the data sets, the corresponding formulas, and then keep updating the data sets to get the desired results.
For resource planning and resource budgeting, Excel comes with a complicated template that requires constant data updating for calculating the results. Doesn't sound too helpful now, does it?
Alternatively, in nTask you just need to put in some of the major details, like hourly rate and individual task efforts, and leave the rest to the application. Each resource's task efforts in terms of the total budget, right in front of you.
6. Customization of Access Rights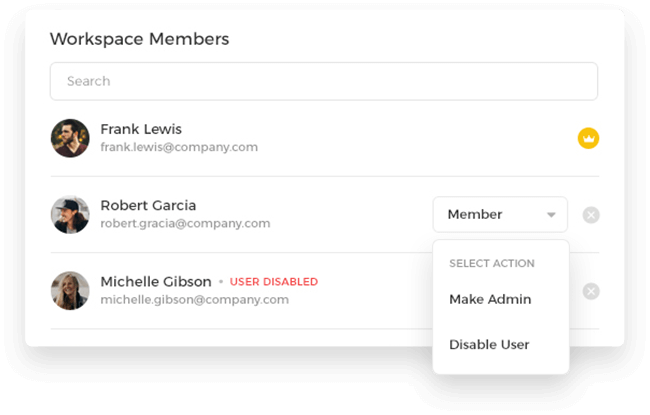 Right off the bat, Microsoft Excel does not allow the managers to change the access rights of the documents and spreadsheets that have been created in its database.
Either just the manager or the team members have access to change the documents, nothing in-between.
Also, there is no system to track the person who made the changes and the time when the changes happened. This is not only a security issue, but it also decreases the usability factor of the application.
nTask has none of these problems. The software enables the managers to have complete control over the access rights regarding each task and process.
This means that the managers can allow specific team members to make changes in the interface and restrict other stakeholders to just view the same interface.
7. Task Notifications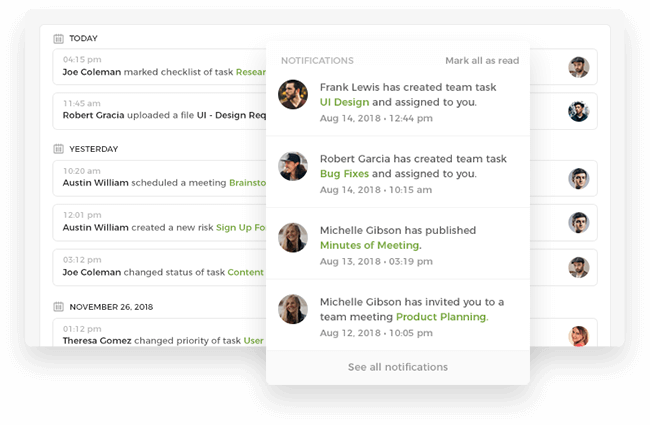 Microsoft Excel is famous for its offline mode and when the software is mostly used in offline mode, there are no real-time notifications about any changes that are being done in the software database.
If you want to know about the changes that are being done by the team members or the managers, they need to do it manually.
That means that they have to manually check different spreadsheets and databases to track the project.
That is a lot of extra work that you have to do on top of all of the duties you have to perform, as a manager, in the project development process. Thankfully, nTask has you covered on that front.
nTask has an amazing notification system that enables the team members and the managers to receive real-time updates about the tasks and processes that are in progress.
You can see these notifications by clicking on the bell icon in the workspace interface.
8. Mobile Application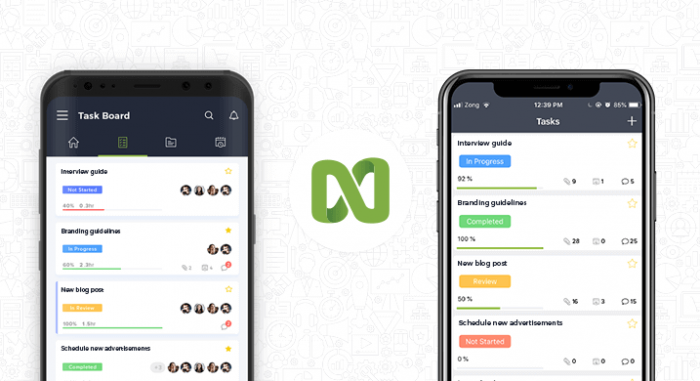 If you are any sort of application in today's market, you need to have a killer interface and overall the best features to motivate people that they should use you.
Microsoft Excel may not have AMP in it, but the application is all well and good when it comes to performing multiple functions.
The major complication is that you have a hard time viewing those mammoth-sized spreadsheets on your teeny-weeny mobile device.
Download nTask mobile app: iOS | Android
Also see: The 12 Best Project Planning Tools of 2022
Conclusion
Microsoft Excel excels in a lot of different things in the organizational paradigm, but according to the things we discussed earlier, project management is not one of those things.
Yes, you can use the templates to perform a lot of stuff regarding project management but when it comes to detailed tasks and activities, the software falls short drastically.
This is why you will be better off using a designated project management software like nTask for your project management activities.
In a nutshell, we've tried to gather all the reasons why you should NOT use Excel for project management, and instead opt for a tool that is a sure means for you to achieve successful project management.
You can try nTask without even spending a penny, so why not give it a try and see for yourself?
Also read: Best To-do List Apps of 2022 for Personal Task Management