Event planning is an exhausting process, you have to pay attention to the tiniest details to make sure everything goes according to the plan on D-day. Even with acute planning and careful deliberation every step of the way, you cannot overrule the possibility of a setback so you have to be ever ready to tackle such a situation.
Event management and project management are quite similar when it comes to the fundamentals. Both have a start and an end, include resources (human and financial), and require proper planning and execution.
In this article, we will walk you through event project management and a few tips and tricks to efficiently plan an event with project management tools.
What Is Event Project Management?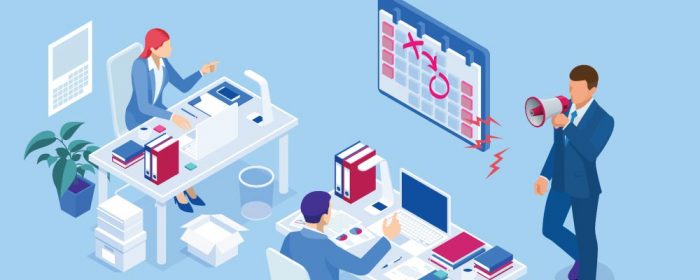 Event project management refers to the organization and management of an event. The event in question can be a high school party, a college farewell, convocation, office parties, birthdays, etc.
No matter what the event is, there are tons of things to prepare before an event. It starts with booking a place to choosing a starter. Everything has to be planned ahead to make sure things run smoothly on a special day.
The process involves:
Making reservations
Ordering food
Sending invites
Scheduling
Handling transportation
Booking hotels
Planning decorations and much more.
We know there's a lot to take in but everything is made much easier when you think of an event as a project and use the same principle to plan for the bid day.
What Makes Event Management and Project Management Similar?
Here are a few similarities between both event management and project management:
1. Milestones:
Milestones are common in both. The completion of each milestone means you are one step closer to the successful accomplishment of your goal. Milestones are also an effective way of staying on track and making sure that tasks are completed on time. Some examples of milestones in even management can include:
Book a hall
Send invitations
Food menu etc.
2. To-do lists:
Project management and event management, both include to-do lists. A To-do list can guide you on the next step of the process. With the completion of each item on the list, you can tick it off and move on to the next one. Here is an example of a to-do list:
Contact flower vendor
Book an appointment at the spa
Finalize the cake for the event
3. Cross-Team Collaboration:
Neither project management nor event management is a one-man job. You have to deal with multiple individuals working in different teams. That means you have to communicate and collaborate with each other to make sure things are executed perfectly. When it comes to event management, team collaboration could involve:
The finance team takes care of the budget
The décor team is in charge of all the decoration and setting
The food team manages food, etc.
You have to make sure that every individual is on the same page to make sure that the event is executed without any disasters.
9 Tips Event Managers Can Learn from Project Managers
Event managers can learn some really useful tips and tricks from project managers. These tips will help you organize a perfect event that will leave a lasting impression in the mind of the attendees:
1. Understand The Event:
Before you start planning the event, you must understand every little detail of the event. Meet with the host and discuss everything to understand the scope of the event.
Ask the following questions:
How many people do you plan to invite?
Do you have a specific theme in mind?
What is your budget for the event?
What should be the exact time of the event?
Ask as many questions as you want to get clarity on the requirements of the host and what they expect of you.
2. Start With a Project Plan:
Once you have understood the details of the event, you must start planning everything. Planning can include the minutest of details such as the color of curtains at the entrance, to bigger things such as the place of the event.
In addition, you have to carve out a workflow of how all the different things will progress.
Devise a schedule defining different tasks
Assign tasks to team members
Set deadlines for the completion of each task
Set start and end dates to keep an eye on the performance of your event management team
Discuss the project plan with your team members and make sure everyone is on the same page. Listen to their feedback and make changes wherever necessary to eliminate any risks or issues.
3. Set Milestones:
Now that you have a project plan in hand, you have to set milestones to make sure tasks are completed on time and everything progresses smoothly. Milestones are a way of measuring your success along the way. Here are a few examples that might help:
Get 200 reservations in a week
Send 100 invitations a month before the event
Book a suitable place within 5 days
4. Communicate And Collaborate with Your Team:
As we mentioned earlier, event management is not a one-man job, you have to communicate and collaborate with your team to make sure everything there are no hiccups in the process.
Make sure that each and every member of your team understands his responsibilities and the things expected of him.
Be it communication on the day of the event or earlier, make sure that everyone is on the same page, only then can you achieve your goals successfully.
5. Track Your Progress:
Tracking your progress over time will not help you efficiently manage one event but will also come in handy when managing future events. It will help you identify the loopholes in your planning, management, and execution. It will also allow you to keep an eye on the performance of your team.
You can also determine the work progress and make adjustments wherever necessary to make sure tasks are completed on time.
6. Lead Your Team Confidently:
As a team lead, you should lead your team confidently and exhibit your leadership skills while leading your team. Your leadership qualities will be challenged when you encounter something unexpected at an event.
The way you deal with the unexpected situation and resolve the issue will be evidence of your leadership skills.
7. Flexibility
Plans are always susceptible to sudden changes. You should be able to quickly adapt your plan and make sure that the event is not delayed in any way.
Also, this flexibility should be a part of your leadership qualities. Give your team members freedom to communicate their issues with you. Be flexible enough to listen to their feedback and change your plan, if suitable.
8. Organize A Great Event
No matter how many troubles you went through or how many mishaps happened behind the scenes, all that matters is the finished product. As long as people enjoy themselves at the event and there are no obvious accidents, you are all good!
9. Debrief
Part is over but not your job. There is one last step to completing an event project management and that is debriefing. Just as in project management, project managers analyze and their performance and issues at the end of the project, as an event manager you should hold a meeting with key individuals and discuss the success or failure of the event.
Identify the gaps in your performance and make sure you work on them in the future.
Event Management Software – nTask: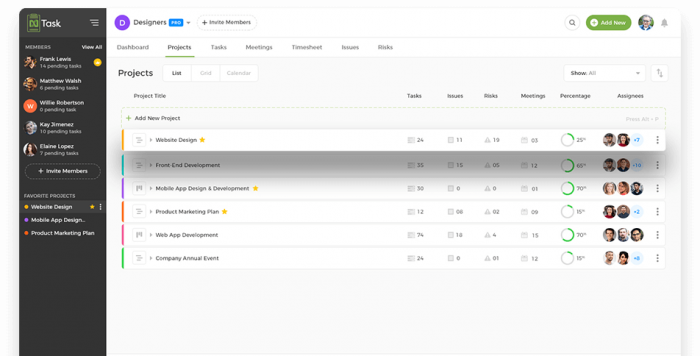 How great would it be if you could manage events online with the help of a tool just like PMs do? Worry not, you can use the usual project management tools for event management too. nTask, for example, is an ideal tool for event project management.
The tool is recognized as one of the most efficient ones in the market, trusted by over 250,000 teams across 150+ countries. nTask is turning heads with its long list of advanced features, a very user-friendly interface, and very affordable pricing.
Some of its key features include:
You divide your project into tasks and subtasks
Allocate resources to each task
Set deadlines for tasks
Set start and end dates to keep an eye on your team's performance
Track the progress of your team
View your performance via Gantt charts, Kanban boards, etc.
Communicate with your team via comments
Share files, images, videos, etc.
Set priority status for each task
Customize your workflow according to your preferences
Integrate with other apps to unify your workspace
Notification, alerts, and reminders keep you informed
With the features mentioned above and tons of others, we are sure event management will be a walk in the park for you.
Sign up now and enjoy the perks of an efficient tool!