If you're working in the business world, you must have heard the terms Enterprise Architecture vs. Project management. These two terms might sound like two separate ends of a pole but they do overlap in their responsibilities and value to the business. However, they both deliver a separate value to the enterprise, and mostly these roles are not well-defined.
While working on multiple projects, enterprises go through several processes. Therefore, it becomes pivotal to understand Enterprise Architecture vs. Project Management to face minimum overlapping when it comes to creating smooth workflows.
In this article, we'll first see enterprise architecture and project management separately. Later on, we'll explore how they correlate with each other.
What is Enterprise Architecture?
It can be defined as:
"The blueprint of the organization structure and strategies to achieve the overall business goals."
The concept of enterprise architecture became common in the 1980s with the emergence of business technologies. As new technologies emerged, organizations needed to find ways to manage these technologies. Thus, the idea of having an enterprise architecture was coined.
Therefore, in Enterprise Architecture critical processes and models are inculcated that help to describe the future state of the company and its evolution over time.
According to MIT Center for Information System Research, "Enterprise Architecture is organizing logic for business processes."
It is more of a team approach for planning, modeling, development, and execution of business strategies. Teams work together with a common understanding to identify future needs. Moreover, it also works as a pathway to create dependencies between different departments while ensuring a smooth workflow.
Shortly, we'll take an example to better understand the difference between Enterprise Architecture vs. Project Management.
Benefits of Enterprise Architecture
Enterprise architecture has various benefits. Some of them include:
Provides a roadmap for effective use of technology.
Sharing of knowledge, innovation, and solutions between different departments.
Increased collaboration
Identify various interdepartmental dependencies
Encourages more innovation
Mitigates risks of unknown cancellation and postponing
Eliminates unnecessary processes and hence helps to save cost
Reduces wasted time
Helps in the standardization of processes and applications
Provides organizations with higher agility
Provides effective cyber security
Reduces complexity of various procedures
Processes of Enterprise Architecture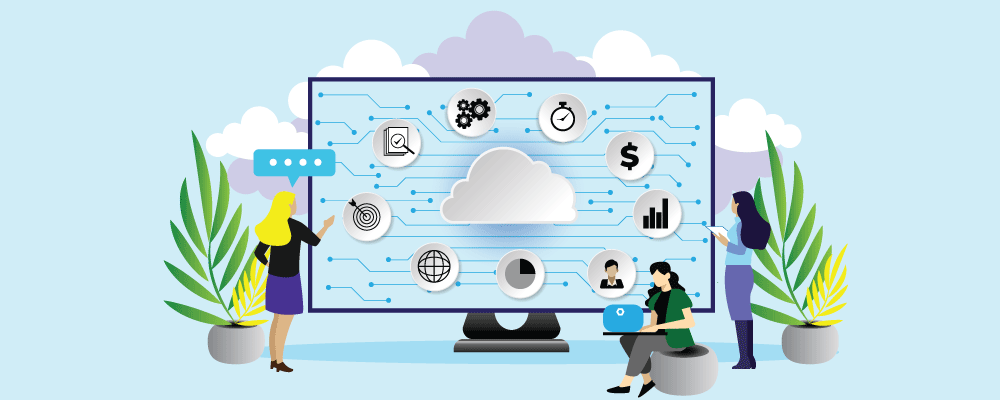 According to Microsoft's Michael Platt, Enterprise Architecture consists of 4 main views or perspectives. Including:
The business perspective
The application perspective
The information perspective
The technology perspective
1. Business Perspective
It involves the processes and standards that are used to describe the day-to-day business processes.
2. Application Perspective
The application perspective is the interaction between the standards and processes used by the organization.
3. Information Perspective
The information perspective defines and classifies the raw data in the form of document files, images, databases, presentations, spreadsheets, etc. that are needed by the organization to operate effectively.
4. Technology Perspective
The technology perspective defines the operating system, hardware, networking tools, and operating system that are used by the organization. 
Frameworks of Enterprise Architecture
There are four common frameworks for effective enterprise architecture. These include:
What is Project Management?
Project management is a narrower concept as compared to Enterprise Architecture. It is the planning, organizing, processing, managing, and execution of a particular project within an organization.
Thus, project management is broadly defined as:
"The planning, modeling, processing, execution and controlling the work of a team to achieve a specific set of goals and accomplish specific criteria usually referred to as business goals."
It is no surprise that project management's domain is closely related to the execution of a certain project. The project can be the development of a product or service that usually has a set start and end date with all the user requirements pre-defined.
Projects are usually carried out to achieve a certain goal or objective that brings a valuable change to the business. One or more project managers are responsible for overseeing a project.
Project management requires various processes to streamline the workflow and ensure timely execution. Moreover, the project managers are responsible for gathering a team of resources skilled enough to complete the project.
Usually, there is a higher authority as well to make sure that the project is on schedule, with efficient resources, and achieves the set business goals. Including both project-related goals and higher business goals.
Benefits of Project Management
The benefits of project management are rather long. Some of them are:
Improves or enhances team collaboration
Keep all the goals and work organized
Streamlining of workflows
Better satisfaction of stakeholder's demands
Deadlines are more achievable
Team effectiveness is improved
Helps to align communication
Better identification of bottlenecks
Eliminates confusion
Increased team focus
Tasks are assigned more efficiently
Single and clear authority line
Processes of Project Management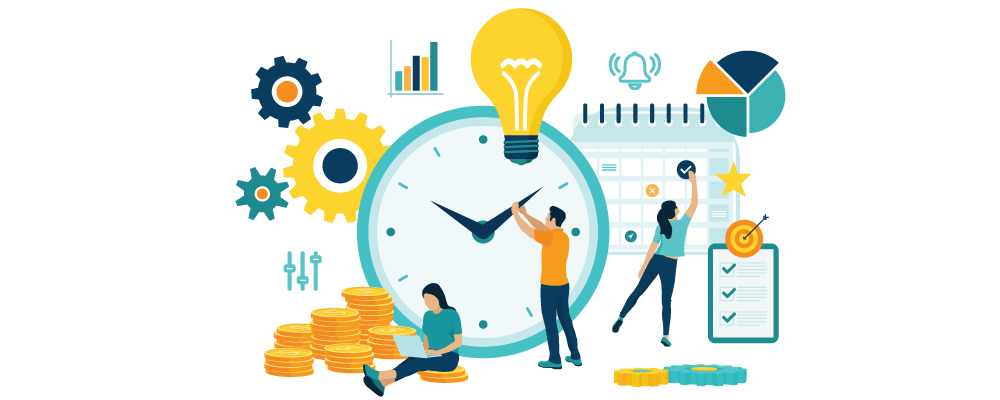 The processes of project management are also known as the phases of project management. These include:
Project Initiation
Project Execution
Project Monitoring and Controlling
Project Closing
Now let's all of them one by one.
1. Project Initiation
It is the first stage of project management. In this stage, project goals are defined along with other important aspects needed to initiate the project. These include creating a business case, completing the charter, and defining the stakeholders.
2. Project Planning
It is the second and one of the most important stages of project management. In this stage, the project scope is defined. Moreover, a project plan is created and the tentative budget is also defined. Project planning also includes the defining roles and responsibilities for the execution of the project.
3. Project Execution
Now that we've all the things set, the next phase is to execute the project. In this stage resources are allocated and managed, the product is built and the risks or issues are dealt with as they arise.
4. Project Monitoring and Controlling
It is always beneficial to monitor and control the project once it's executed. Therefore, in this stage cost, progress and timelines are tracked to ensure that the project is going as planned. Moreover, it also helps to prevent any chances of disruption and unseen risks.
5. Project Closing
The project closing stage is the last stage of project management. It includes handing over the deliverables, reviewing them, getting project results approval, and documenting the project for future use.
So, by now you'd have a slight on Enterprise Architecture vs. Project Management, right?
Now, let's see an example to better understand their correlation and the point where they differ.
How is Enterprise Architecture vs. Project Management Correlated?
Enterprise Architecture vs. Project Management might take a hitch to understand fully. However, here's a scenario to make things clearer.
Even though both have their own set of specialized skills, they still correlate in certain areas. Sometimes different teams are working on various initiatives or parts of a landscape. In the middle of the project, they find out that each team needs to work on the same bit of the software or service. Probably they want to add a certain feature or update to it.
However, to execute such a situation without any mishap needs some coordination and a good system in place to foresee these dependencies. Since it is hard to keep track of all the dependencies and some might come to bite you from the back later. This is where enterprise architecture is needed.
Enterprise architects are usually well aware of these relationships and with their expertise in architecture models, they can uncover these dependencies better. Such dependencies are usually unknown to the project or program managers.
Therefore, this is where enterprise architect vs. Project management correlates. Enterprise architecture is about managing the coherence of your business whereas project management is responsible for planning and managing usually from the financial and resource perspective.
In enterprise architecture, you can model various dependencies to see which initiatives would affect which parts of the project. This is useful in understanding If such dependencies would cause the postponing or canceling of the other project or not.
Usually, project managers are focused on one particular project, so EA is useful to get a bigger picture and streamline the workflows.
Thus, to maintain steady processes and organize all the steps, a correlation between Enterprise Architecture vs. Project management is predominant to have.
To wrap it up!
The two terms Enterprise Architecture vs. Project Management are both very crucial to ensure the smooth delivery of the project and having uninterrupted workflows. The difference between the two might seem to be very thin. However, each plays a crucial role in coordinating business activities and creating value-driven products or services.
The great news is that you can also use project management software to organize project management procedures much more effectively.
You can sign up for a 14-day free trial or request a demo for nTask now.