Wondering what email project management is?
In simple terms, email project management helps teams to handle their daily activities or tasks from within their email inboxes. 
Communication via email goes a long way. However, sending separate emails, adding CC and all is not a lot to handle but can also cause miscommunications.
Nowadays, there are many tools out there that can help you manage your projects with the help of email project management software. 
Thus, in this article, we will explore what email project management is, the best tool for it, and its benefits as well. 
So, let's begin!
What is email project management?
Email project management is the process of managing your projects using your email inboxes. These include all the project-related activities like assigning tasks, managing deadlines and communicating, etc.
However, you can't just use simple email platforms like Google, Yahoo, or Outlook to manage it all.
Thus, this is where email project management software comes into action. This software allows you to manage all your project-related activities effectively while streamlining all the workflows. 
What to look for in the best email project management tool?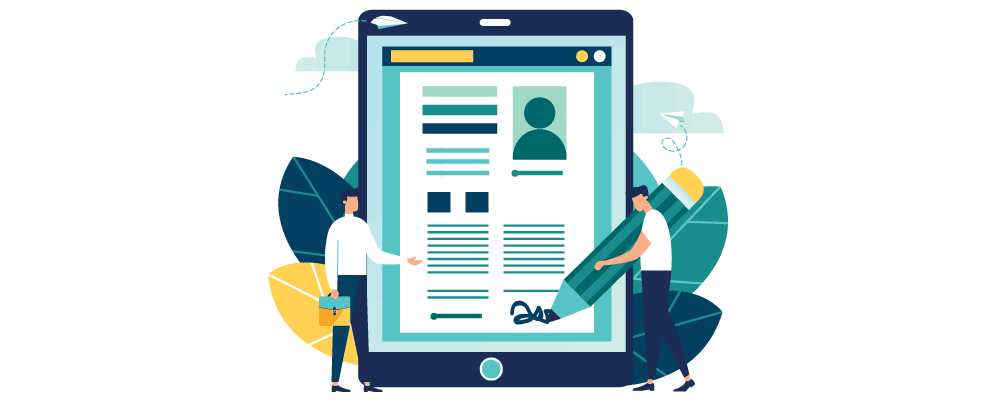 Even though there are many great tools out there but the best tool should have all the features required by your organization and have the right email marketing KPIs for tracking. 
Some of the key features that should be included are:
Email integration
Planning and scheduling
Team collaboration
Task creation
Shared Inbox
Workflow Automation
Kanban Boards
Shared Email Drafts
Meeting Scheduler
Analytics
Mail Merge
1. Email Integration
Email integration is the most pivotal feature of an effective email project management tool. Most of the software is integrated with Google and Outlook platforms. These email integrations ensure real-time notifications and smooth communication.
2. Planning and Scheduling 
Planning and scheduling are the key components of project management. Therefore, a good tool should ensure the efficiency of both features.
You should be able to manage deadlines, assign or create tasks, or organize project activities effectively while using an email.
3. Team Collaboration 
Another important aspect that a good tool must feature is team collaboration. You should be able to chat, add comments, and add @mentions. These shortcuts allow for quick collaboration and notify the specific team member easily as well.
Moreover, you should also be able to share files, images, docs, or PDFs as well. All these are a must to boost team collaboration and connectivity. 
4. Task creation 
Lastly, a good tool should also allow one to create tasks via email. You should be able to assign tasks, manage deadlines and create task dependencies under one roof. 
5. Shared Inbox 
The shared inbox built is great for dealing with your team group emails faster and better. It helps to simplify email collaboration by sharing inboxes and increases transparency as well. Moreover, a shared inbox also allows you to chat with your team members on the side of an email and much more.
6. Workflow Automation
A good tool also allows you to automate workflows by using "if this…then that" workflow automation rules.
Thus, automation helps to save time and engage yourself in other important tasks.
7. Kanban Boards
An email project management tool also allows you to convert any inbox conversation into a task card and manage projects visually through that. 
8. Shared Email Drafts
Another important feature is the sharing of email drafts. It helps to create the best replies by sharing your drafts with other team members and brainstorming together.
9. Meeting Scheduler
An email project management tool should have a calendar for effective scheduling of meetings. Create meetings, set reminders, and share for everyone to see it. Thus, there is no longer the need to send constant reminders and inboxes. 
10. Analytics
Analytics is a great way to track your email activity. Therefore, it is great for analyzing what's going on inside and easily getting a step closer to reaching your company goals.
11. Mail Merge
A mail merger allows you to send emails to multiple prospects. Moreover, you can also access your campaign management reports and be clearer on ways to automate your outreach.
What are the benefits of email project management?
Email project management can prove to be beneficial for your organization in many ways. Some of the major ones include:
Time-Saving
Effective Task Management 
Better Communication
Easy to Use
Integrated Workflows
1. Time-Saving
Due to the centralization of all the team activities in one place, a lot of time is saved. You don't have to juggle around looking for a certain email or paper trail anymore. All you have got to do is open your email project management software and gain easy access to all the information you need.
2. Effective Task Management
Another great benefit of email project management software is task management. It increases transparency by perfectly laying out all the tasks. Thus, you no longer have to go through the hassle of CC an email anymore. 
3. Better Communication
Communication gets improved with the help of email project management software. Most of the software includes a separate chat room for the team members to provide a more personalized space for chatting or discussing ideas. 
Moreover, this provides a more streamlined way of communication than sending separate emails. 
4. Easy to Use  
You don't have to struggle to get your head around this software. Since most of them are easy to use and take minimum time to get used to them.
Therefore, they are flexible, adaptable, and easy to use to help you streamline your workflows now. 
5. Integrated Workflows 
Email project management software provides an integrated workflow by centralizing all the information in one place. Team members don't have to switch between thousands of apps to find what they need. 
Thus, all tasks, deadlines, and progress rates are kept in one single space.
The Best Email Project Management Tool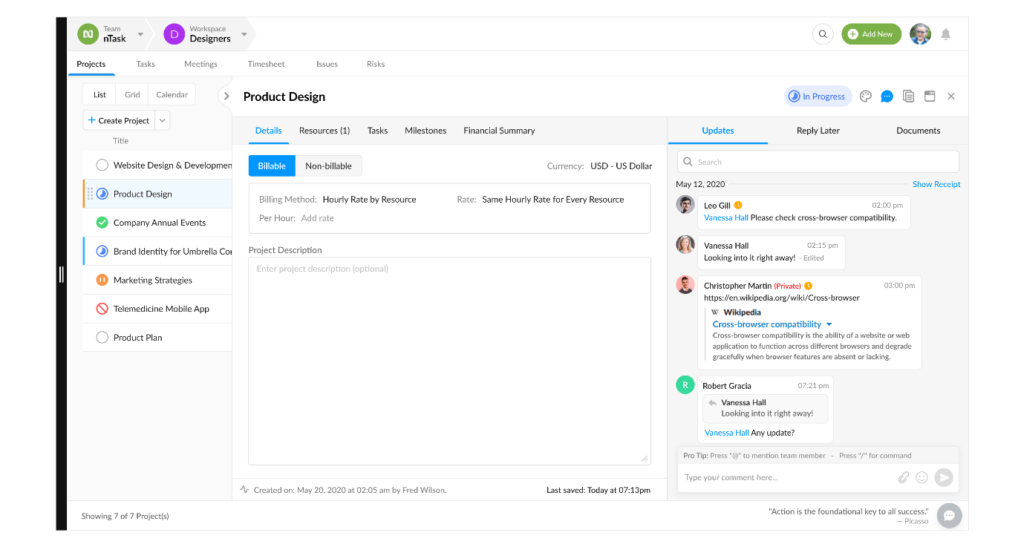 Email is an essential part of most of the team's daily activities. Thus, it is essential to have a great email project management tool in place.
That's why nTask is one of the great tools for you. It is a great, flexible, and user-friendly project management tool to help you handle your daily operations. 
Some features that make it the best choice
Outlook and Gmail Integration
The Outlook and Google Calendar integrations make nTask easier to use and allow for easy management of the emails as well. With these two integrations, you can easily sway your way around nTask. 
With these, you can:
Create Tasks
Turn emails into tasks
Attach emails to tasks
Upload email attachments to tasks
Meeting Scheduler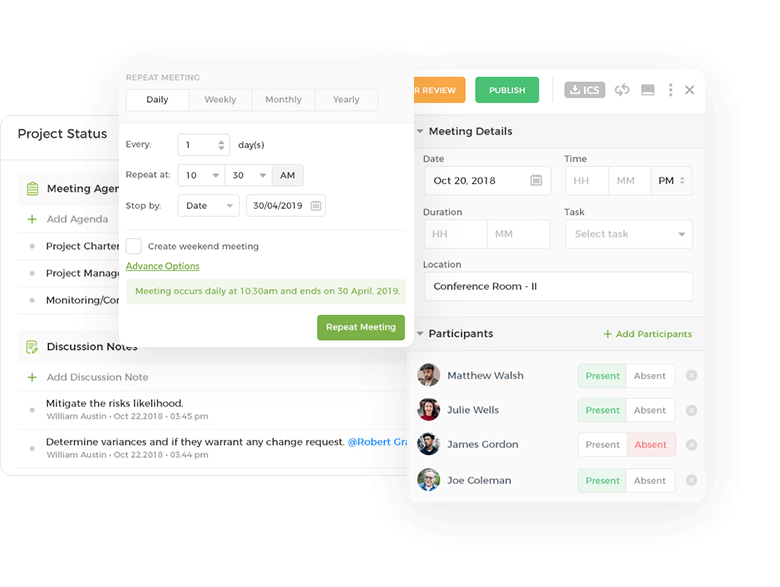 Another great feature on nTask for effective email project management is the meeting scheduler. You can simply create meetings in your Outlook or Gmail calendar and share them with the whole team. 
With these, you can:
Add time zones to your calendar
Board view in the calendar for effective visualization
Add sticky notes to your email
See reminders on your desktop
Add personal calendars
Add TeamSnap calendars
Quickly access events and tasks
Scheduling at a glance
Find and share files
Create Tasks from Email  
You can easily create tasks on nTask. It will be done in the following steps:
Add the task name to your email's subject line
Add the task description in the email subject body
Assign tasks in the subject line as well with the name of the assignee along with the task name.
You can also add the relevant due date in the subject line.
For example:
10 Best Email Project Management Software <Alice> <Due:10th May 2022>
Team Collaboration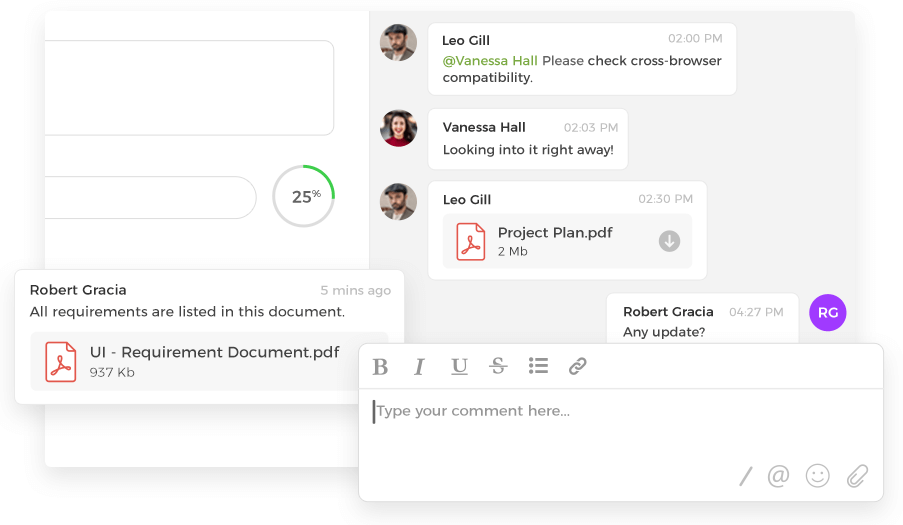 You can boost team collaboration by creating separate rooms. Conversation can be held in groups or personally as well. No need to send separate emails to the whole team on the same subject when creating is done by creating a room. 
Thus, it is a great and flexible way to enhance team collaboration and connectivity.
Wrap it up!
Email project management is great for those who prefer using emails as a means of communication. However, go a little extra from just the old school inbox and start using it to assign tasks, progress or deadlines.
So, use the right email project management tool to hit a good start. nTask is a great project management software. You can sign up for a 14-day free trial or request a demo for nTask now. The one-to-one demo will help you explore how to use nTask as an ultimate email project management solution for your organization.
Therefore, get started now.