Managing the tasks can be overwhelming as many little bits and pieces need to come together for a successful outcome. But, if done right, you and your team can complete many great projects together.
Overall, task management deals with the maintenance of the workload, task separation, and scheduling. From to-do lists to vision-oriented goals, projects can be divided to suit everyone in the team.
Being able to manage the tasks is essential as the end success depends on how effectively each part of the project was completed. Even the most minor bits, when failed, can cause some issues and destroy the progress you already had.
When managing tasks in email marketing, a lot of effective planning is necessary. Since you have a direct communication channel – messages, promotions, tips, or any other information can be delivered to your customers and subscribers in no time. Still, to ensure that these emails are effective, some email campaign creation and task management processes should be followed.
Stick around as we are about to present you with some email marketing campaign planning tips, task management practices, tools to use, and an example of a case study and effective task management coming directly from an email marketing tool, Sender!
Email Marketing Campaign Planning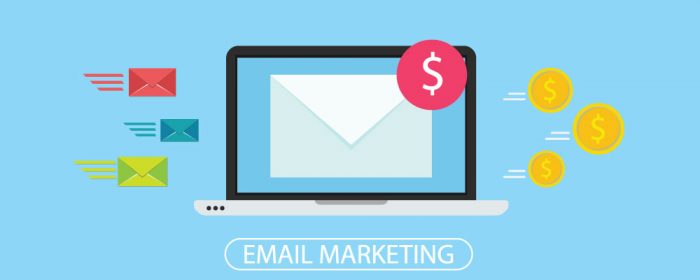 Email marketing campaigns are an excellent way to increase your income while using direct communication with your customers and subscribers. If you have already used campaigns to approach your target audience, you should determine whether the current strategies work well.
You can use the following questions to check them out:
Are my campaigns making money?
Are my campaigns being talked about?
Are my campaigns driving traffic to my website?
If one or more of these questions were answered as NO, you need to look into better task management and campaign optimization.
Email Management Tips for Effective Task Management
Firstly, if you have a team, you should discuss who will be undertaking the individual tasks and completing them. It is good to have regular meetings to talk about the progress and see if anyone needs help. Besides, constant monitoring of the tasks helps to prevent issues and failures. Below, we will guide you through a step-by-step process that you should follow to manage your campaigns successfully.
Start with clear objectives: Define the goals of your email campaigns and set the evaluation methods. It is crucial to be able to measure your success to see whether or not your emails are on the right track.
Collect an email list: If you are new to email marketing, for starters, you should collect the email addresses you are going to send your campaigns to. Websites, social media, or blogs could be some great places to do that – add some sign-up forms where your audience will be able to sign.
Gather the data about your audience: Before starting the campaign, you should research your potential customers. You might want to collect characteristics, behaviors, and demographics to help you create personalized emails.
Create your emails: Designate some of your team members to deal with the campaign creation. Decide on the subject line, target groups the email will be sent to, the type of email (educational, promotional, announcement, etc.), and the frequency.
Test and track: Evaluation is essential, so to ensure that your email campaigns are working, someone should be responsible for testing them out. You might want to look into opening and click-through rates on the first, second, or third email you have sent. Testing will help you understand what attracts the most interest if you have prepared a few different emails.
Performance monitoring: After the campaign is over, the team should evaluate how well it has performed. To measure success, you could again look into the opening and click-through rates, conversions, deliverability, and unsubscribe rates. Once the results are evaluated, you can see how well your objectives were met.
Task Management Practises
Whether it's about general email management tips or something specific, building a website with a website builder, or any other project you have to work on, effective task management will be part of your success journey.
However, team management is an integral part of the process as, without it, no goals could be achieved or projects completed.
Effective Team Management
Let's look into team management tips that will help you to accomplish your tasks better:
Determining a team mission: A team should always be aware of a long-term goal they are looking to accomplish with all the smaller tasks they undertake. To get some insights and suggestions, and open discussion might help as it will allow everyone to express their thoughts and opinions. The team's mission should be created once all parties collaborate so that it could be understood better.
Achievable goals: The team should always be aware of the goals they need to achieve in every step of the project. Also, the goals must be realistic, considering the time frame, the importance of the task, the people working on it, etc.
Effective task delegation: It is easy to fail the project if the tasks delegated do not fit people or timing. For that reason, effective teams always ensure that each team member has an allocated task that fits with their abilities, skills, and schedule. Some tasks might also require some collaboration between the team members to be completed.
Keep the communication open: Communication is key to any successful project. The team needs to have a log or a platform where everyone could be aware of assignments, timelines, and other details required to complete the task. This will allow the project to run smoothly without any significant interruptions. In addition, a team chat or any other platform could be handy if the team wants to communicate between themselves or ask for help and guidance.
Arrange the performance reviews: Regular evaluation is necessary to maintain an effective work environment. Therefore, the meetings should be arranged to discuss the performance and track the progress of each individual. Besides, it is good to provide feedback to all the team members, praise them for their work and keep them motivated. This will help them stay focused on the project and do their best to accomplish the goals and objectives.
Tasks Division
Besides allocating the tasks to different team members, you should also divide them into a few categories, which will help you and your team to understand how important the task is:
Priority: Tasks that require urgent attention. Must be completed fast.
Complexity: Tasks that get quick wins first. Usually, one long-term goal is divided into smaller objectives.
Due date: Tasks that must be completed before the selected date and time.
Dependencies: Tasks that do not require much feedback, help, or supervision and can quickly be done in the first place.
Other than that, you might want to track the status of the completion of the tasks. You could use the following wording:
New/Incoming
Assigned (name of the team member)
Delegates/Dependent On
Started/Beginning (put the start date)
Ongoing/In Progress
Completed/Done
Stopped/No Longer Required
Tools for an Effective Task Management
In order to manage the tasks successfully, some of the widely used business models and frameworks can come in handy as they will help you spot your weaknesses and plan the tasks accordingly.
SMART Objectives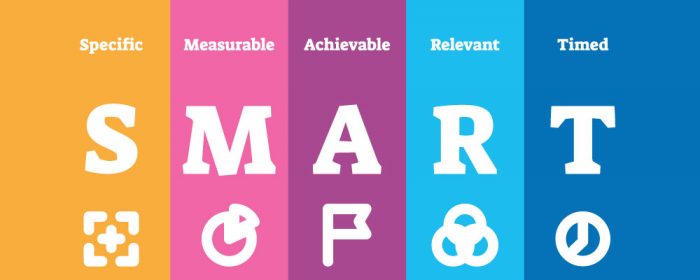 SMART objectives are the concept that is commonly used by managers and teams around the world to set individual objectives and help to maintain the tasks more effectively.
SMART is an acronym that stands for:
Specific: a clear statement of what is required to be done.
Measurable: an evaluation tool that will help the organization monitor progress and figure out how the objective was achieved.
Achievable: objectives that can clearly be completed, ensuring that failure is not built into them.
Realistic: objectives that focus on the outcomes rather than on how they will be achieved.
Time-framed: objectives that have an agreed date by which they have to be completed.
SMART objectives help the team stay focused, clarify each individual's goals, and create a sense of rush that allows everyone to meet the specified deadline.
Eisenhower Matrix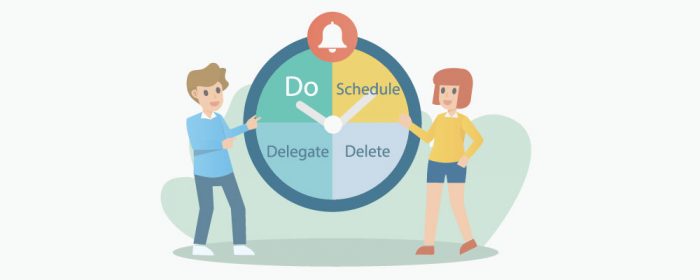 Eisenhower Matrix, also called Urgent-Important Matrix, enables you to prioritize the tasks while sorting them into the urgent, less urgent, important, and less important.
When scheduling the tasks based on their importance and using this matrix, you should consider the following work strategies:
Do First: Firstly, focus on the necessary tasks that must be completed on the same day.
Schedule: Plan the tasks which are important, but not as urgent.
Delegate: Separate the tasks between the team members, which are urgent but slightly less important.
Don't Do: If the tasks are not urgent nor important, do not do them at all.
With the Eisenhower Matrix, you can clearly establish the priorities and complete the tasks that require urgent action. In that case, your priorities will always be settled and sorted in no time.
Gantt Chart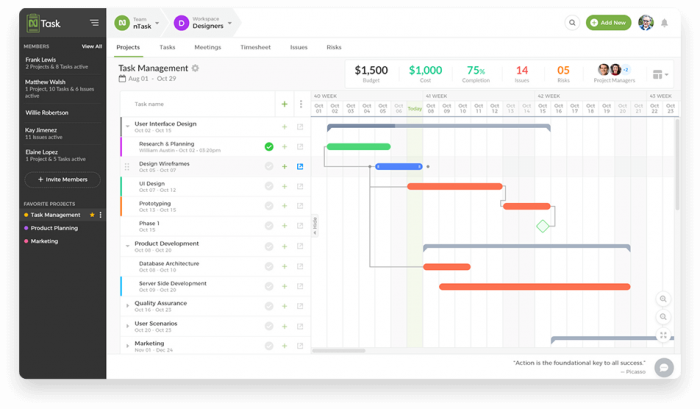 Gantt Chart is a type of bar chart that showcases the project schedule and the dependency relationships between the current schedule status and the activities.
The chart is divided into tasks to be performed and time intervals. The vertical axis shows the goals and tasks, while the horizontal axis shows the timing. Besides, Gantt Chart illustrates the project's beginning and end dates, summary, and terminal elements. The chart shows the current status of the schedule using percent-complete shadings, but sometimes can also be equated with bar charts.
Most of the time, Gantt Chart is created with an early start time approach where duties scheduled must start immediately, so this allows to maximize the float time available for all the tasks to be completed. In addition, it is highly effective when the project has a lot of detail, so it could all be stated within the chart and followed up when the right time comes.
Related:
The 36 Best Gantt Chart Software for Project Management in 2023
Case Study: Sender.net

Sender is an email marketing tool helping brands to stand out in their marketing game. The platform provides many features to reach maximum success in their email marketing. However, besides providing services for others, Sender also creates marketing campaigns to inform their subscribers and customers about the new tools available, promotions, and updates.
Sender uses nTask software for the management of the duties. It helps the company to keep the priorities in focus, set milestones, and plan the projects. Besides, Sender organizes the workflows for each team member by assigning tasks, linking projects, and customizing statuses to see the progress. Sender also uses Gantt Charts to track and trace the tasks and development while ensuring the team is on the same page and is fully aware of individual duties and responsibilities. Lastly, to effectively delegate the tasks, SMART objectives are also being used for each member to clearly understand the project's brief and have a clear deadline.
Other than that, Sender effectively plans the campaign management too. The company separates three main areas for consideration: Email Campaign Setup, Email Campaign Performance, A/B Testing. Then, each area has specific tasks assigned, which later on are handled by individual members.
Below you can find tasks Sender completes for each of the areas mentioned: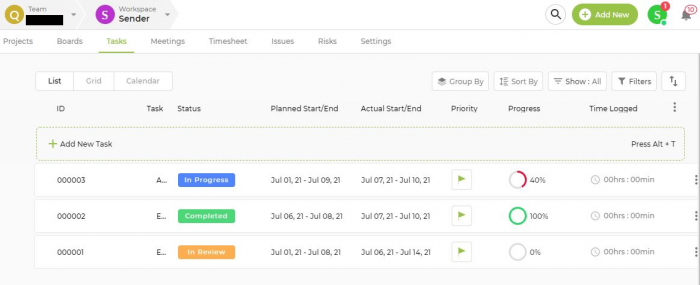 Email Campaign Setup:
Email campaign Name
Team Member Responsible
Status
Type of Email
Subject Line
Group/Segment Name
Email Campaign Performance:
Total Emails Sent
Deliverability %
Open Rate %
Click Rate %
Unsubscribe Rate %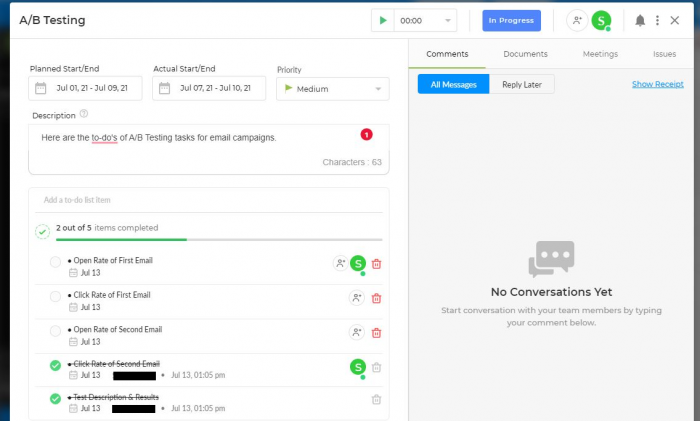 A/B Testing:
Open Rate of First Email
Click Rate of First Email
Open Rate of Second Email
Click Rate of Second Email
Test Description & Results
Summary: Task Management
Task management is important in every organization as it helps to achieve the goals set. However, just simply handling the tasks is not enough to reach the results. Effective task management involves excellent team management too. Every member has to be aware of individual responsibilities and have the right attitude and skillset to complete them.
Whether you are creating a campaign or arranging any other email marketing duties, you might want to use some of the mentioned tools to manage the tasks better: SMART Objectives, Eisenhower Matrix and Gantt Chart are only a few models you can use for more effective separation of duties.
On the other hand, you know your team best and can adapt the methods which will work for them to ensure maximum success in your projects.
---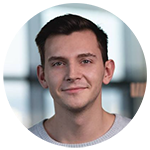 Post By: Skirmantas Venckus
CMO and Growth Hacker at Sender.net