Are you swamped with the number of things to do and tasks on your plate you need to juggle?
As a project manager or team leader, you have many aspects to stay on top of but have you ever thought of delegating tasks to the team you are working with?
If you are overworked and falling short it might be time to consider delegating tasks to your team.
But how?
Well, here is all you need to know to delegate effectively and get the most out of your own and your team's time and skills.
What Does Delegating Mean & Where Does 'Delegating Tasks' Fit In?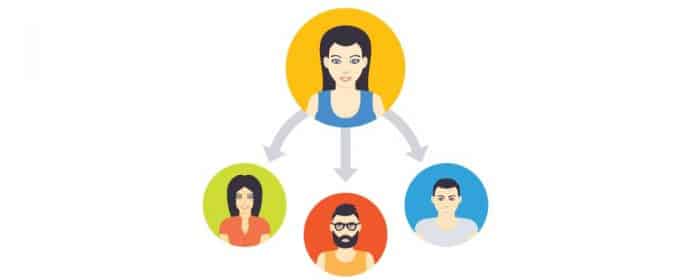 As a project manager or leader, when you delegate tasks it means that you are using your authority as a manager to assign responsibility to other individuals that are working in your company or organization.
These individuals can be your co-workers, your team members, or those that you are managing.
Therefore, delegation can be seen as a team leader or manager giving another member of the organization some sort of autonomous authority and responsibility to complete an assigned task.
This should not be confused with "dumping tasks" on someone or abdication of duty by the manager.
Why You Should Get Started on Delegating Tasks?
As a project manager or leader, you may be wondering why you should be delegating tasks in the first place.
The main concept of delegation is so that you avoid trying to do everything yourself which will lead to burnout. This is neither beneficial for you or your team for that matter.
With effective delegation, you should aim to utilize your resources and each individual's talents.
When done correctly, effective delegation can increase productivity, streamline your processes and workflow, and improve the overall working of your team and thus the outcome you produce.
If this isn't enough to convince you to start delegating to your team members, here are some benefits that you can gain as a manager from delegating, as well as some benefits your team members or employees will gain.
Benefits of Delegating Tasks for Managers or Team Leaders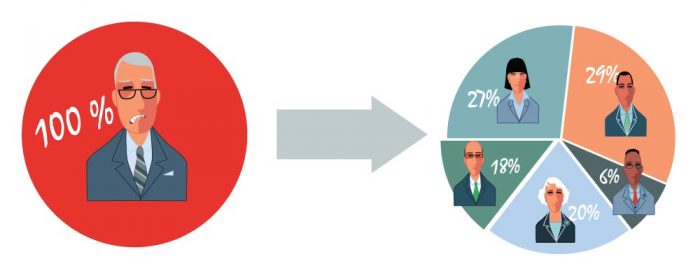 Here are some of the benefits you can gain as a team leader or manager by delegating to your team members.
1. Free Up Time to Dedicate on Tasks That Need Your Specific Attention or Expertise
When you delegate works or tasks to team members you free yourself up for those tasks that require your specific focus or attention.
As a team leader, you have more strategic tasks to give importance to. You will also free up time to help your team grow and develop.
2. You Establish a Culture of Trust
As a manager when you delegate to your team correctly you help them get motivated and feel involved.
They are aware that you are giving them responsibility and authority thus establishing a culture of trust amongst your team.
3. Your Outcomes as a Team Improve
When you collaborate on a project as a team rather than simply trying to complete everything yourself, you have more ideas and voices to add to the outcome.
By giving your team a chance to challenge their skills, your work will be completed more productively and promptly.
Benefits of Delegating Tasks for Team Members or Employees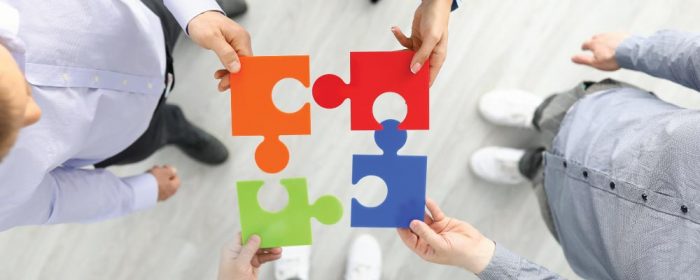 Here are some of the benefits your team can gain by you delegating your tasks to your team members.
1. Chance to Showcase Skills
When team members are delegated work items or tasks to be completed by their managers this allows them a chance to prove their worth and highlight the skills they possess.
2. Positive Reinforcement and Involvement
Being entrusted to have responsibility and authority over a task is positive reinforcement for team members. It shows them that as a manager or team leader you recognize the capabilities they possess.
Furthermore, being involved in projects this way gives your employees a chance to be involved where they can share their opinions and thoughts with leaders in the company. This thus gives them a chance to be heard and feel involved in the company's work.
3. Gives Way to Opportunities for Growth
Being entrusted with tasks gives team members and employees a chance to show what they are capable of.
By completing the task effectively that was delegated to them, allows recognition. This recognition could lead to a promotion, a pay rise, or even flexibility in their current role.
These are just some of the benefits both you and your team can reap if you as a team leader were to delegate some of the tasks and work items you have to accomplish.
Use the best task management software:
Elements of Delegation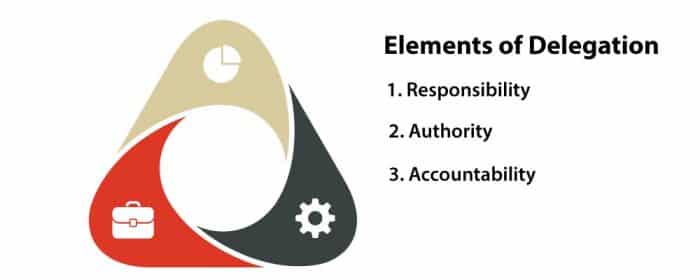 When you consider delegating responsibility to your team members, in essence, there are three main aspects to delegating that responsibility.
These three aspects of the delegation are known as the elements of delegation.
We will go over each aspect in turn briefly. The three elements include responsibility, authority, and accountability.
1. Responsibility
It is the responsibility of the team member or employee to perform the delegated duty or task properly.
Once you delegate a task to a team member the responsibility of completing that job transfers to that individual.
2. Authority
As a manager or team leader, you need to use your authority to assess the individual you are assigning the task to do so in light of the skills they possess.
You need to keep in mind that at certain times your team member may require training to complete the task effectively.
As an authority, you also need to ensure that once you delegate a certain task you are not micromanaging.
3. Accountability
For delegation to be effective and successful employees or team members need to be accountable for the tasks that they are assigned. This entails giving you feedback and updates on how the task assigned is coming along.
Accountability also includes you being accountable for the direction and resources you provide a team member or employee to complete the task successfully.
Reasons Why Managers Fail to Delegate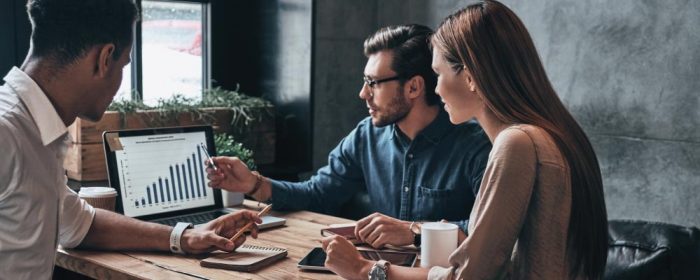 With so many benefits to delegating tasks, it is a wonder that so many managers still fail to delegate to their teams.
If you find yourself reading this article because you too often find yourself avoiding delegating work and responsibility, you may relate to some of the reasons below.
Here are some of the reasons why managers fail to delegate to their teams.
There are many barriers that managers may face which hinder them from delegating to their team. These barriers may include reasons such as ego, time, accountability, gaps in skill sets, and threats to authority.
Let's look over some of the reasons why a manager may fail to delegate authority in the workplace.
1. Misconceptions About Delegation
Misconceptions about delegation are one of the reasons managers often fail to delegate. Many mistake delegation as passing off work to someone else. However, as we have identified above, this is not the case. The benefits of delegating and the chance to make workloads manageable should be a reason to adopt it.
Delegation is not a sign of weakness, nor is it a sign of you taking advantage and can benefit both you and your team, this should be remembered.
2. Nerves About Letting Go
As a manager, you have a lot of responsibility on your plate. Often this responsibility leads to stress as well. When one thinks of delegating, this could cause nervousness and stress of letting go.
It is important to remember that your success and your team's success is tied and that your team also wants to do well.
3. Belief They Are Best Suited for the Task
Often, managers believe that they can do the task better and do not have the required trust in their team to feel confident in delegating the work.
According to a study, two psychological processes may make people hesitant to delegate work.
These processes are the self-enhancement effect and the faith in supervision effect.
According to the self-enhancement effect, a manager is likely to evaluate a work outcome more highly depending on how involved he is in the process or production.
According to the faith in supervision effect, is the tendency of people to believe that work performed under supervision is better than if there was a lack of supervision.
These biases may indicate that the manager lacks adequate trust in his or her team.
4. The Extended Time it Would Take to Delegate Effectively
Another common reason for managers to fail to delegate is that it can take longer to teach an individual how to complete a task effectively than if one were to just complete it themself.
This may be correct for the first couple of times you delegate a task but once you have taken the time to train the team member you will be freeing up your own time in the long run.
How to Delegate Tasks?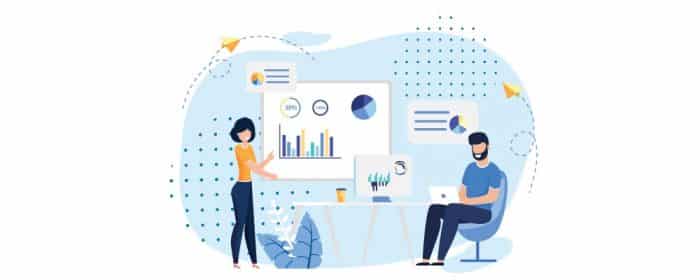 Now that we have you onboard the delegating route, you need to understand how you can delegate tasks effectively so that you can reap all the benefits from delegating to your team without facing problems.
While in theory how to delegate tasks to your team may seem easy, in practice it can often be quite difficult to master.
Here are some tips and techniques to use so you know just how to delegate tasks.
1. Identify Which Tasks you will Delegate
The first step to effective delegation is knowing which tasks you will delegate to begin with.
Identify which tasks you currently have to complete and out of these tasks which items need to be completed by you and which can benefit from being undertaken by someone else.
Jenny Blake a career and business strategist suggests conducting an audit with the six T's to determine which tasks should be delegated.
Tiny Tasks are those tasks that are small but accumulate to take up a lot of time. These could be done by another individual and include things such as scheduling meetings or booking flights for business trips etc.
Tedious Tasks are those tasks that are simple and usually mindless to perform. Such tasks require little skill and can easily be delegated.
Time-Consuming Tasks are those that provide the opportunity to break tasks into more manageable pieces and delegate portions of the work to team members. These tasks do not require you to be present during the whole process and therefore are good to be delegated.
Teachable Tasks are those that even though might be complex and complicated, can be taught to another individual. Such tasks are great candidates to be delegated to others since they do not require expertise only you can provide.
Terrible At are tasks that are on your plate but do not fall into your strengths and you don't feel equipped to do. You may be taking far longer to complete these tasks than someone who had the expertise in the area. It is better to hand these over to those that have the skills to not only complete the task but do so effectively and time efficiently.
Time-Sensitive Tasks are those that are time-sensitive but compete with other priorities you have. It is unlikely you will be able to complete everything on time. It is therefore a good option to delegate some things to team members or employees.
2. Identify who you will Delegate the Tasks to
After deciding which tasks to delegate you need to decide who you will delegate them to.
Do so by considering the strengths and skillsets of the members of your team. Not only that, but you want to consider their schedules as well to see whether they can take on the task you will assign them.
Don't assign tasks that are too easy for them, you want your team to experience some difficulty so that they can truly portray their skills.
3. Provide Direction but Delegate with Trust and Fairness
Once you have decided what the tasks are and who you are delegating them too it is time to assign the tasks to your team.
When you do so you want to ensure you are not just handing over tasks but preparing them to complete them successfully with the direction and context they will need.
If they need some training, such as how to use certain software, to complete the task, ensure you provide this to them. Do not set them up for failure when you assign tasks this will lose the trust of your team.
The context about the task may also be important for tasks of complex nature or which are of priority. Communicate implications of missing deadlines so the team member knows how and when to complete the task.
Also, when assigning tasks to ensure you do so with your full trust in the individual's capabilities.
Delegating only benefits you both if you let them do the work without constantly checking in on them. Micromanaging this way only wastes your time and theirs.
Moreover, following on from not micromanaging, you want to make sure that you give your team full authority over the work they are assigned. This way they will feel engaged to complete it successfully.
4. Feedback and Gratitude
You also need to foster an open atmosphere in your team by receiving and giving feedback for effective delegation.
Putting aside time to discuss any difficulties team members faced in completing tasks can help with further assignments.
Moreover, use this opportunity to show gratitude. Ensuring your team feels appreciated and noticed boosts morale and motivation to do well in the future as well.
Also, take on feedback from your team to know where you can improve in your delegation role as a manager.
Monitoring Delegated Tasks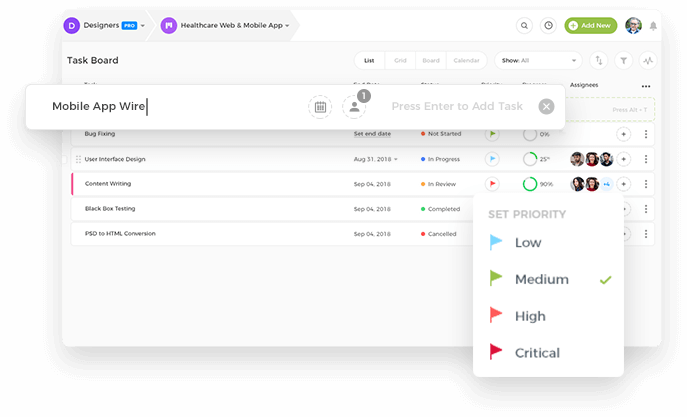 While we have mentioned above that you don't want to micromanage and ensure that your team has the authority and feels the responsibility to complete tasks assigned to them, you may still want to get some knowledge about how work is progressing.
This is especially true in tasks such as those that fall under the "time-consuming tasks" of the six T's. Namely, those that are part of tasks that have been broken into more manageable pieces.
One way to monitor the way your team is working without taking away their authority on their assigned tasks or making them question your trust in their skills is by using nTask.
With nTask you can use the task management tool to create and assign delegated tasks to your team members. They can access all relevant information you provide in the details box include when the task needs to be completed as well as the priority of each assigned task. Moreover, with the task status, you can get updates as to the progress of the task as well.
You can also use the timesheets feature to allow your team to track the time they are spending on your tasks. You can see how active they are while doing tasks and which tasks are taking longer and thus may require additional resources.
You may also like: