Big surprises in the budget are never something we are all fond of. It just puts the whole project off track and demotivates the team, too, more like reverse gear. Thus, cost estimation in project management is essential for predicting the project's scope.
The big difference of a project with and without cost estimation is that you're somehow prepared for the latter as you'd have already predicted the budget constraints in your cost estimation process.
Thus, why drive with a blindfold on and risk the chances of accidents when you know that you can just take it off to foresee the hurdles and save yourself from any accidents.
Agreed, right? It was a patty example, but I hope you got the point.
Well, cost estimation is not just an invoice.
It is a broader concept, and the best part is that you don't have to grab a calculator and a piece of paper to do it. You need project management software like nTask to ease your cost estimation processes.
We'll see how to utilize nTask in a bit.
But let's start step by step and see what cost estimation is in project management, its importance, techniques, and processes.
What is Cost Estimation in Project Management?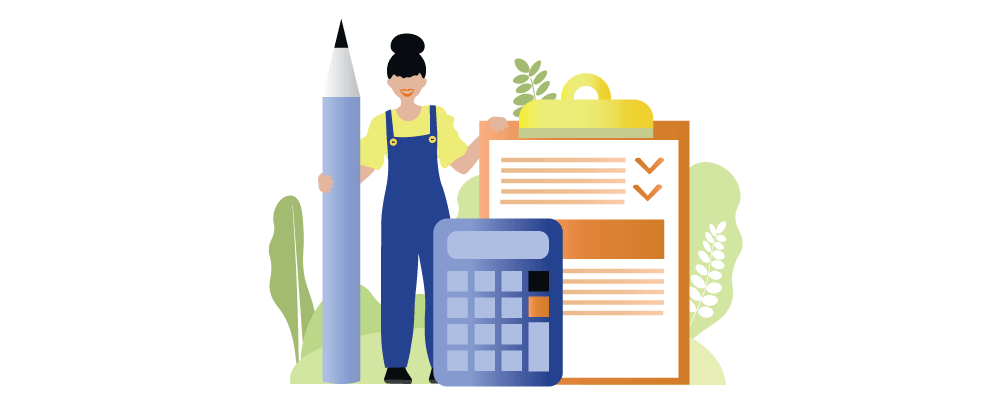 Cost estimation can be defined as:
"The process of estimating the total costs of a project's resources, time, and tasks required for the completion of the project. This estimation process helps to define a project's scope of work better."
Thus, no matter what type of business you're dealing with, cost estimation is one of the most important aspects of executing a successful project.
Let's see why!
What is the importance of Cost Estimation in Project Management?
As a project manager, you'd be responsible for developing a proper Work Breakdown Structure (WBS) and Cost estimation techniques. Both of them will help you to effectively visualize your project's scope. Moreover, you'd be able to manage tasks and budgets better.
According to a report on The State of Project Management 2021, 34% of organizations had reported completing projects on time and within the budget.
Thus, highlighting the importance of cost estimation in project management.
Knowing the project's scope will help you throughout the project's life cycle. Therefore, cost estimation is pivotal in project management for accomplishing the goals and objectives of the project within the budget.
Honestly, budget differences can be frustrating for the stakeholders.
Thus, a possible prediction on how to go on about your budget harms none. Keep the project on track and the stakeholders satisfied.
Cost Estimation techniques in Project Management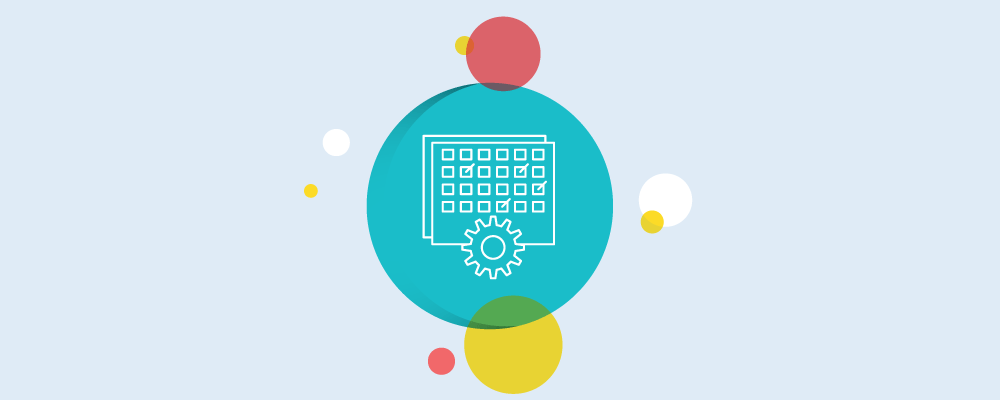 Here are a few cost estimation techniques that you can use to manage your budget.
1. Analogous Estimating
In an analogous technique, past data of a similar project is used as a reference to predict the costs of the current project. However, it doesn't provide accurate estimation because the scope of different projects varies. Thus, it highly relies on the expert's experience.
Therefore, it is a quick method but too accurate.
2. Parametric Estimating
The parametric estimating technique also uses historical data to estimate the costs of the current project. 
For instance, you'll use the parameters like man-hours for each unit from a past project and estimate the total man-hours for the current project. All you'll do is take past the project's performance and multiply it by unit price.
Thus, it estimates both cost and time by using duplicate parameters from a past project.
3. Bottom-up Estimating
The bottom-up estimating technique is of the most common strategies for cost estimation in project management. Although it is time-consuming and costly, it brings out the most accurate results. 
Basically, in this technique, the project scope is divided into smaller tasks, and the cost of each task is estimated. The project cost is calculated as the total cost of all the smaller jobs.
4. Expert Judgement
As the name suggests, expert judgment is based on experts' decisions or one expert. They use the past data and expertise to analyze and estimate the costs of the current project. 
5. Three-Point Estimating
The three-point estimating technique helps cost estimation in project management using three different estimates. It is an excellent technique for preparing for the worst. 
The three estimations in this technique are:
Most likely: Where things are predicted to go normal as usual.
Pessimistic: Assuming nothing is going to go as planned.
Optimistic: Assuming that everything is going to be as planned.
All of these scenarios are taken into consideration to develop the most accurate budget for the project. The technique originated from the Program Analysis and Review Technique (PERT).
How to do accurate Cost Estimation in Project Management?
Cost estimation is a continuous process from the planning stage till its execution. Practical cost estimation is a combination of various techniques. Here are 5 methods you could apply for accurate cost estimation and ensure you don't exceed your budget.
Draft a list of all the required tasks and resources
Capacity Planning
Estimate the completion time of each task
Calculate the project cost using an estimation technique
Use the cost estimation tools to track budgets
1. Draft a list of all the required tasks and resources
The first step towards your accurate cost estimation is gathering a list of all the tasks and resources you'd need to complete the project. This would help you analyze how long each task would take and the budget you'd need to spend on each task.
Thus, you can do it by dividing the project into smaller individual tasks and assigning them to team members hourly. In this way, you'd be able to calculate the costs better.
Here's the best part! Get it done in no time.
Use the nTask Time management feature to help you automate your processes in just a few clicks.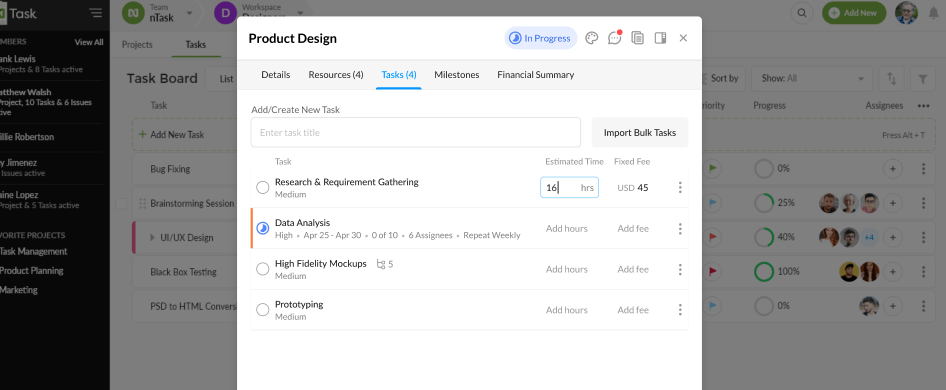 With nTask, you can track all your billable and non-billable resources effectively. Moreover, you can also set an hourly rate for each resource, and the whole budget will be calculated automatically.
Alert the whole team if the budget exceeds and stay on track with your budget estimation with the best tool for cost estimation. Keep track of how much each task costs vs. how much it brings in.
2. Capacity Planning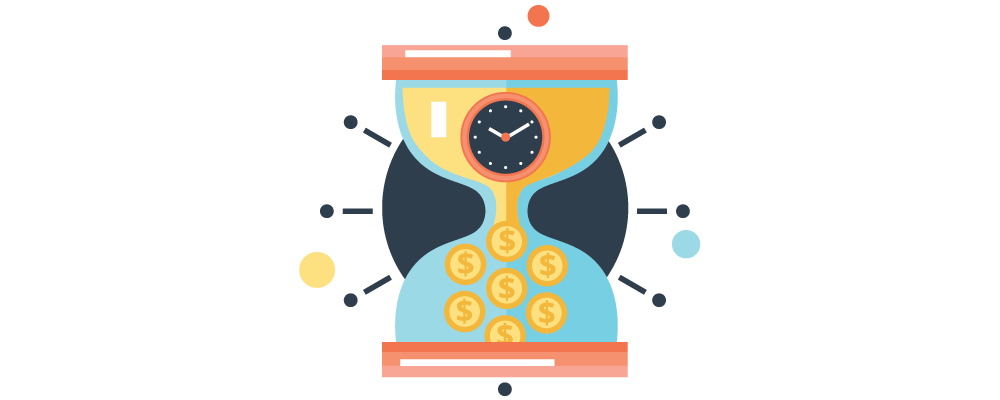 You should know who is best suited to complete the tasks you've listed out. Thus, it is necessary to do adequate capacity planning to allocate the right resources for each job.
Therefore, you are a task manager to allocates tasks and effectively visualizes your team's available capacity for the completion of the project. Such visualization will help you to be clear on two things before you kick start your project,
Do you even have available resources in the pipeline, or do you just have to skip them?
Do you have to outsource resources?
An effective Gantt Chart or Kanban Board visualization helps know your whole team's status. You'd know who is available and who's best suited for the particular task without any hassle. 
Thus, to execute a successful project, get a team of the successful resources on board. 
3. Estimate the completion time of each task
Use a time tracking tool to estimate the time each employee would take to complete a task. Accurate time estimation is vital for precise cost estimation. Thus, it is necessary for you as a project manager to use a realistic approach.
You can use nTask to effectively track time in real-time for each employee.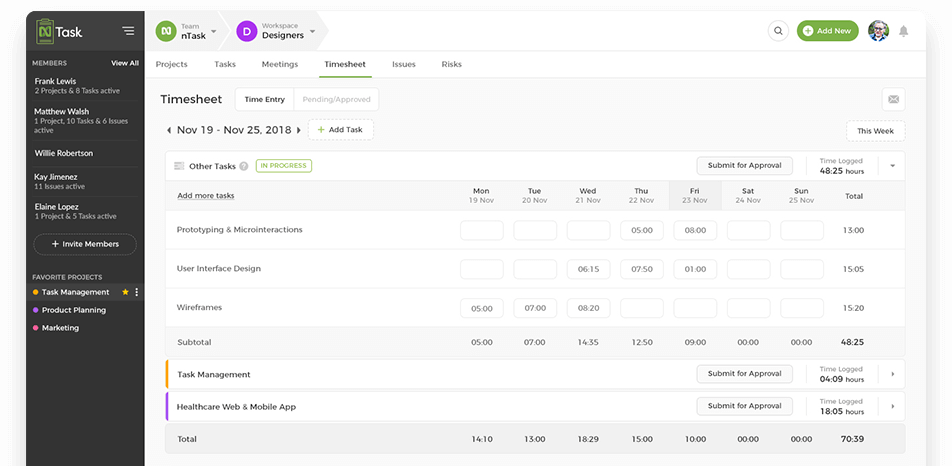 As you can see, you can see the progress status of each task and how much time each employee spends every day on the completion of the task. If you figure out any delays, you can address them promptly and keep your project on track. 
4. Calculate the project cost using an estimation technique
Now that you know how much time, task, and resources you'd need, it's time to use a cost estimation technique to predict the total project costs.
So, put the data you've gathered in the above stages into an estimation technique. You can use one of the estimation techniques mentioned above.
However, remember to remain realistic with time, tasks, and resources. Otherwise, your whole project will likely go into the drain within no time. 
5. Use the cost estimation tools to track budgets
Last but not least, use practical tools and metrics to track your budget in real-time. Unpredicted occurrences are normal to occur. However, if you're not keeping track, you're not staying ahead.
You can use nTask to track your budget status in real-time and keep track of your employee's progress.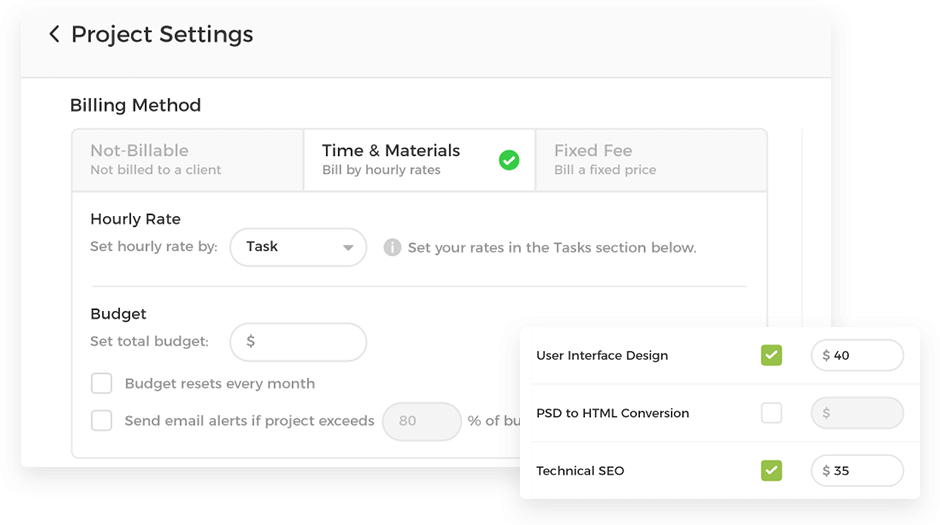 It will alert you when your budget exceeds and help you stay in the loop for all the crucial developments in your project.
Here is a quick video on nTask for you! You can also sign up for a 14-day free trial or request a demo now.  
nTask Project Management Tutorial (Better than Monday.com & Clickup?)
Conclusion
Cost estimation in project management is an essential concept for assuring the project's success. Therefore, no matter the size of your company, you should always use effective cost estimation processes to avoid any surprise costs.
However, remember to use the proper techniques and the right tools for automating your processes. As a project manager, you'd already have a lot on your plate; thus, using project management software like nTask will help you boost your processes.
So, begin estimating your costs accurately now! Hope this guide helped you a bit for a good kick start!
We wish you the best of luck with your following projects!