The time has come: you have been given the green light to organize a significant event for your company, one that will leave employees feeling motivated and energized.
That's fantastic! However, if event planning is not often part of your responsibilities, you might be finding yourself in a stressful situation.  
Even after reading an in-depth guide on the planning of corporate events, you may conclude that hiring a professional event planner will provide you with the flexibility to focus on the big picture while allowing someone else to handle the nitty-gritty details.
Do you want to find out how to organize a business event with the assistance of a professional event planner from the outside? Keep reading!
Many business gatherings benefit greatly from the organization provided by experienced corporate event planners.
They bring years of experience to the table, as well as a wealth of knowledge regarding the challenges that may arise during the planning process.
By collaborating with a group of professionals who specialize in the planning of corporate events, they will already have a list of pre-screened vendor partners and existing teams that can be drawn upon to complete the task.
They will have the capacity to have more control over the expenses, timeframes, and quality of the project, as well as considerable information and wisdom regarding the most recent trends, newest venues, secrets to saving money, and details that you may not be aware of.
An external corporate event planner, on the other hand, is unlikely to be familiar with the culture of your organization.
They are also unlikely to be familiar with the people who will be participating or the central message that you would like to communicate through the event.
Here is where you come into play.
To pull off a successful corporate event, whether it be a small team training or a large extravaganza spanning multiple days, you need to carefully manage the relationship you create with your event planning team.  
Only then will you be able to pull off an event that will be talked about for years to come.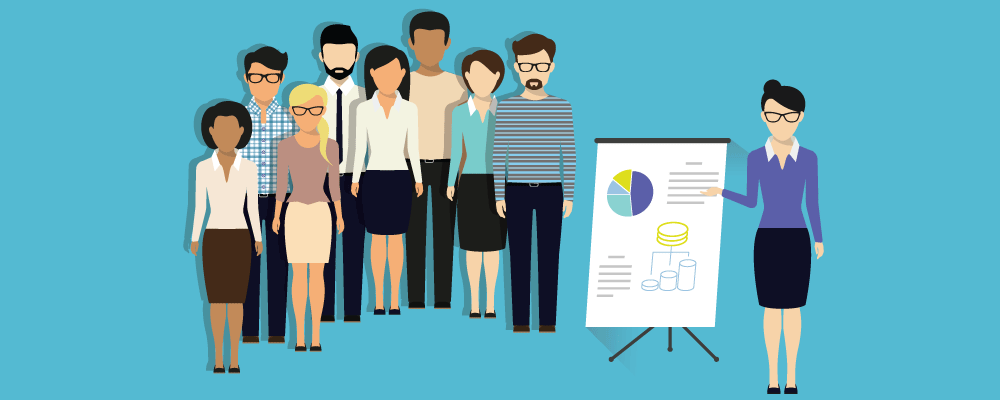 Types Of Corporate Events
Setting defined goals and objectives is essential before beginning the planning process so that you can determine the kind of corporate event that would be most appropriate for your company's requirements.
Corporate events exist in several forms, sizes, and types, just like the businesses they are linked with.
They may be external, distributed to a larger audience or the general public, or internal, targeted toward employees or internal stakeholders.
The format of the event will mostly depend on its objectives, but it can also be in-person, hybrid, or virtual.
Let's examine some frequent forms of corporate events:
Typically occurring once a year, these large-scale, labor-intensive events can take months to organize.
They frequently involve sponsors and typically feature-filled agendas with thought leaders and authoritative opinions.
Consider how the World Wide Fund for Nature chose a virtual conference style to offer ecological debates, expert talks, and a sponsor expo to its global audience.
When launching a new product or service, a launch event can help generate enthusiasm and increase adoption or sales.
The marketing firm N6A discovered this when they helped their client launch a cannabis-focused careers platform through a virtual event.
When companies want to demonstrate their products, meet potential customers, and network with colleagues, these tend to be the most effective.
Consider team-specific training sessions or offsites as examples of internal company gatherings.
Nonetheless, they also include company-wide events (such as an all-hands meeting) and events targeted at a company's most important stakeholders, such as board meetings and investor reports.
They can occur on a large scale: GitHub's company-wide event had over 1,100 virtual guests from around the globe.
Activities for Raising Funds
The aspect of charitable giving or fundraising that is related to corporate events can take many different forms.
Some examples include galas, benefits, danceathons, silent auctions, and food drives.
The dissemination of knowledge to attendees is the primary objective of these events, which may take the form of a presentation, walk-through, demonstration, or film.
Activities designed to form teams
There are a variety of activities, from scavenger hunts to talent shows, that can be used to bring employees together to facilitate the formation of bonds.
These events typically center on boosting team morale and fostering a positive rapport among all members of the group.
Events hosted by the Customer Advisory Board
Consumers are brought together in Customer Advisory Board events, also known as CABs, as well as other types of focus group-centric gatherings, to provide a firm with comments, perspectives, and recommendations.
It is essential to approach each gathering with an understanding of the fundamental components of event management, which include research, design, planning, coordination, and evaluation.  
This is authentic whether you are hosting a product launch for 500 people or an employee training for 25, as the case may be.
When a process is first conceptualized and then broken down into these more manageable steps, it is much simpler to bring an event to life and bring together the myriad of moving parts that are required to make it happen.
The following are Ten guides for making an event that your guests won't soon forget how to arrange.
Understand your event's purpose
Once you have decided to host an event, the first step is to establish your objectives.
Brian Worley, creative director and owner of B. Worley Productions, stated, "Before you can do anything else, you must be cognizant of the goals and objectives of the event you are attempting to elicit."
Ask yourself why you are holding the event and what outcomes you foreknow.
After pinpointing your objectives and expectations, you may choose the type of event that will reverberate with your mark audience.
"Think of it as an engaging brand experience rather than a simple business event," said Serena Holmes, chief executive officer of Tigris Events. You desire it to be significant and interesting.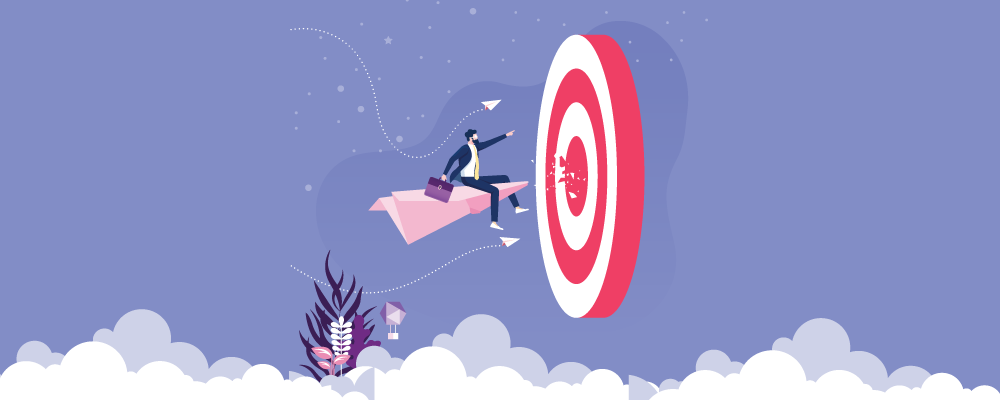 Identify Your Target Audience
Determining your intended audience is a vital step in the planning process.
Are they executives and upper management, business partners, or members of the community? Existing customers or potential customers?Possibly a combination of the aforementioned causes.
The key to a successful event is identifying your target audience and learning how to effectively communicate with them.
Once the audience is identified, the program can be tailored to their requirements and interests.
It is often difficult to decide how many people to invite to these events. However, according to Julian Jost, CEO, and co-founder of Spacebase, it is preferable to invite too many rather than too few individuals.
He stated that vacant seats and uneaten food are a waste of money for small enterprises.
Except venues with extremely restricted space or where a three-course meal is planned, the presence of an excessive number of attendees will not typically ruin an event. If there are too many attendees, it is also effective marketing.
You are certain to generate talk the following day, which will increase anticipation for your next event."
Regardless of the size of the party list, how guests are handled is what they will remember. "Every attendee is a potential brand ambassador or word-of-mouth spokesman for your firm," said Valerie Gernhauser, owner and chief planner at Sapphire Events.
"It is essential to have a major impact on the visitor experience by not overlooking the finer nuances that each attendee will personally value.".
Establish a Budget that takes into account your actual circumstances
You must know how much money you have available to establish what type of event you can produce.
According to Worley, you should determine your budget early on and then budget an additional 10 percent.
"Things are continuously changing, and you should have a buffer for additional and unforeseen expenses," he advised.
Once you have a budget, it is crucial to know where to allocate the majority of your resources.
For instance, if you spend more on extravagant décor than on a trained technical team or engaging speakers, your event may lack substance.
In addition, don't scrimp on food and drink, and consider attendees with dietary concerns.
Audiences are more forgiving of mistakes when they are neither hungry nor thirsty, even though this may not seem as essential as other components of event planning.
Make a Decision On Theme And Format
After you have decided what you want to accomplish and who you will be speaking to, it is time to select a topic or theme for the event and figure out the most effective way to deliver that information to your attendees.
For example, if your company were to coordinate a client event with an industry expert, such as a guest speaker at the event, this may present your company as a trusted advisor rather than just a vendor.
There are also many popular alternatives, such as learning from one's peers through client panels, keynotes, roundtables, and breakout session speakers.
According to J.J. Barnes, the chief marketing officer at enVista, one should "always offer opportunities for attendees to do something fun, memorable, and entertaining that they wouldn't typically do anywhere else or at any other time."
"This may involve listening to a famous speaker, comedian, or band; playing on a magnificent golf course; or doing something brand new, thrilling, or unique for the very first time."
According to Worley, the key to a successful business event is to make it both immersive and instructional.
"The ones that are participatory – as opposed to sitting in a ballroom watching a speaker all day long," he continued, "are the ones that are more successful, interesting, and fun."
These days, we make a concerted effort to design experiences that go beyond traditional seating arrangements in theaters and instead place participants in settings and the company of appropriate individuals for the purposes of learning and networking.
"Figure out what you are going to do to make this an 'out-of-the-box' event," Worley added in his follow-up comment.
"Invest some time now in determining what aspects of your event will set it apart from others of a comparable nature that are held in your industry or even from those that you have created in the past."
Make a schedule for how the project will be completed
To successfully plan the event, you will need to keep track of a wide variety of duties.
Developing a comprehensive and master checklist is one way to make this process easier.
Using software that manages projects online can help you streamline even the most minute of aspects and keep you more organized.
According to Gernhauser, "the overall planning checklist acts as a tool throughout the life of the planning process." [Citation needed] She stated that her team begins with a list for a year out and then works in checklist increments at nine months out, six months out, four months out, two months out, the month of, two weeks out, the week of, and the day of the event.
She also mentioned that they work in checklist increments at nine months out, six months out, four months out, and two months out.
"By breaking the work list down into smaller pieces like this, our team is better able to anticipate the timetable of milestones that we need to aim for."
Even if you don't have specific software, you can still manage your checklist by making a spreadsheet and assigning separate tabs for each event category, such as the venue, speakers, schedule, agenda, and travel.
This will entitle you to keep track of everything you need to do.
You will be able to list each activity or task, the individuals accountable for each component of the process, and all of the applicable deadlines if you do it this way.
Although Microsoft Excel is the most popular spreadsheet tool, there are numerous other choices.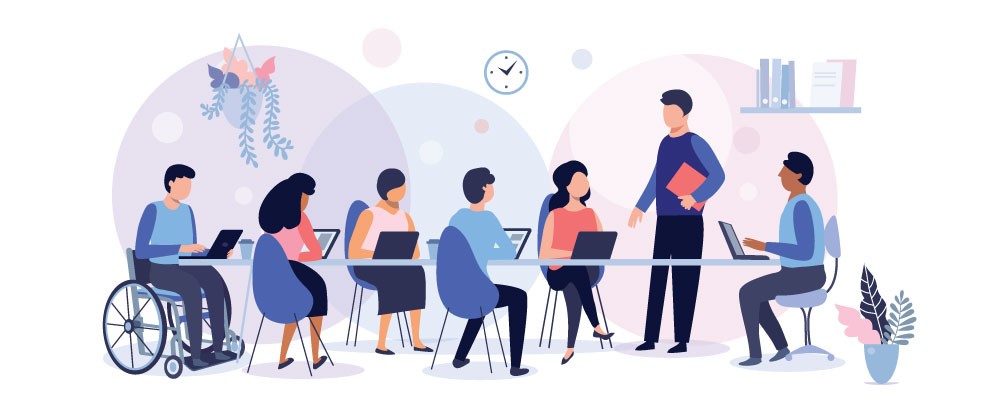 Choose a most suitable location
After deciding what kind of gathering you want to throw and working out a financial plan for it, the next step is to search for a location that will accommodate your ideas and make them a reality.
Even if you haven't quite zeroed in on the purpose of your event, it's tempting at times to go ahead and book a location simply because you've heard good things about it or because you know it's an up-and-coming hot spot.
This can be a mistake, however. Worley thinks that this is an error in reasoning.
"It is always difficult to fit a round peg in a square hole, so the same goes for an event," he said.
"The same goes for a round peg in a square hole."
"Build the event architecture first, and then find the venue that fits all of the specs you need to have for success," the instructions say. "Building the event architecture"
Barnes maintains that "location is the most important factor in attendance." She suggests making reservations in a location that is easily accessible and features an exciting ambiance to ensure that attendees enjoy themselves and are willing to make the journey.
If you are working with a limited amount of money, Jost recommends that you reduce your expenses by holding the event during a less popular time of day when the venue is more likely to be available.
For example, you could hold a media breakfast on a Monday morning.
Gina Argento, president, and CEO of Broadway Stages, advised the company's employees to "be sure to incorporate the local community as much as possible.
" When it comes to our catering needs, various rental needs, and many other important factors, we always use local dealers.
By doing this, we are extending our support to the local community, as well as providing members of that community with the opportunity to build professional relationships and grow their companies.
Prepare for the day's activities by planning out the logistics
To ensure that your event is a success, you will need to locate, evaluate, and secure contracts with all of the required event specialists.
Caterers, audiovisual technicians, printers, designers, photographers, florists, and security people are a few examples of professionals who may fall into this category.
Naturally, you will also need to book speakers and presenters, including notable figures, knowledgeable individuals, or influential figures, who are the most effective communicators of the concepts that you want to spread throughout the gathering.
Create an agenda for the event to ensure that everything goes according to your plan, and make sure that every member of your team is aware of the areas of the day they are responsible for overseeing.
You will need to make a concerted effort to strike a balance between keeping participants interested in the event and allowing them some leeway in the way they organize their time.
Jonathan Chan, who once served as the head of marketing at Insane Growth, stated that "people grow tired rapidly."
"If there isn't enough variety to keep them interested, then you've just spent a lot of money on a vanity event," said the speaker.
On the other hand, you shouldn't cram too much into the timetable either. The schedule must have enough wiggle room to accommodate any unforeseen events that may take place.
Likewise, your guests need time to themselves so that they may reflect on what they are learning, refuel their batteries, and network with the other participants.
When considering how to bring the day to a close, you should avoid the customary promotional presents that feature the company brand and instead think about gifts that have a significant impression although taking up a small amount of space.
According to Jost, a digital take-home would be a lot better concept to consider.
"That could be a promotional code, which gives guests a discount, or it could give access to online content from the event, like photos and videos," he said. "Both of those are possibilities."
"It might also offer the opportunity to pre-register for the event that will take place later.
Provide guests with an incentive to maintain continuous communication.
Utilize The Technology
The days of creating onerous, mile-long lists to keep track of all the moving pieces of an event are long gone.
Today, there are a plethora of event management software platforms and apps (some of which offer a free base product) that do everything from ensuring a streamlined on-site check-in process for attendees to boosting the allure of workshops and presentations through the use of simulations and virtual reality games.
According to Nick Jackson, Digital Marketing Manager at BrandX Agency, the utilization of event apps can help you significantly streamline planning and increase engagement among attendees.
Jackson further added, that, "event details can be populated quickly via spreadsheet templates and published instantly into an existing event container app," or alternatively, "event teams can create their custom-branded event app to use for multiple events and conferences throughout the course of the year."
"The majority of event apps contain features that allow attendees to submit feedback to the speakers and organizers, as well as keep participants up to speed with all the information they need leading up to the event and while it is taking place."
Large displays located throughout the venue may be used to show interactive features like live polling and session question and answer sessions.
Further, some applications include gamification elements such as scavenger hunts for users to participate in.
You can make the slides used by the speakers available to the attendees of the event by uploading them to the event app; however, they must be in a format that is approved.
Event management software does more than just help you stay on schedule for your gathering; it also makes it easier to collaborate with suppliers and other creative partners.
Gernhauser utilizes Basecamp, a well-known cloud-based project management system, and Social Tables, a web-based event planning tool noted for its event diagramming and seating features, to expedite communication among all stakeholders and decrease the difficulties associated with depending only on email communication.
Invest Some Time in Advertising and Marketing
You will need to invest both time and money into marketing and publicizing your event if it is going to be open to the public.
Yet, this does not absolve you of the responsibility of publicizing the event, even if it is an internal one.
To ensure that your event is a success, it is vital to generate excitement among all of your participants in the days leading up to the actual date of the event.
Make use of social media to spread the word about your upcoming event, and make use of other channels, such as content development and email marketing, to pique the interest of attendees and keep it piqued until the big day.
There is an abundance of free email marketing services accessible, in addition to a wide selection of social media automation tools that may be used to manage your various social media accounts.
You also have the option of employing corporate event planners to assist in the process of managing the event and promoting it to potential attendees.
Events that are supported by ongoing marketing initiatives will always stand out as being more distinctive and appealing.
Celebrate and analyze the success of your event planning
Congratulations are in order if everything went smoothly at your event. However, you are not yet through with this.
Now is the moment to tie up any loose ends that you may have, such as delivering final payments to suppliers, balancing your funds, and having a post-event debriefing with your staff.
First and foremost, you need to collect comments and suggestions from guests. If you planned the event with the help of an app that has a feedback option, you may utilize that app to poll participants with questions.
With the use of this information, you will be able to establish whether or not the event was successful in meeting your initial goals and what kind of an impact, if any, it had on the participants.
You will then be able to communicate this information to all of the key parties to facilitate the planning of a suitable follow-up.
Your newfound knowledge will enable you to improve the planning that you do for the subsequent event.
The Gist Of it All
Planning a corporate event can be a fun and easy task if you understand what needs to be done and take care of them in the appropriate manner.
Even though it may seem like a tall order, planning a corporate event can be a fun and easy task.
When everything is planned out ahead of time, the planning process may be simplified, and the preparations will go off without a hitch.
When arranging a corporate event, you need to bring your A-game in terms of creativity, organization, and innovation.
Maintain an accurate record of all of the event's finances and resources, and check to see that everything runs well.
To ensure that all of your guests show up to your event, you need to generate excitement among them.
If you produce a fantastic corporate event by carefully following all of the stages described in this article, you will be successful.
Make use of our corporate event planning advice to put together a business gathering that is certain to be a smashing success.