In this post, Fred Wilson will highlight the best-handpicked Confluence alternatives that can work well for project managers.
Atlassian's software Confluence has been a go-to collaboration tool for project managers for years.
The software facilitates teams to be organized and have a centralized platform for their work that is easily accessible for all team members.
However, there has been a shift in the project management industry and the needs of a collaboration tool have changed over the years.
Nowadays, companies are looking for collaboration software that includes more rounded features and goes beyond the conventional functionalities of previous tools available.
Therefore, we have curated a list of the top tools that your company must consider if you are looking for Confluence alternatives.
So, if you are working with Confluence and looking for a good Confluence alternative to adopt in your workplace for optimal collaboration you have come to the right place.
Best Confluence Alternatives for Project Management
Table of Contents
The Top 13 Confluence Alternatives for 2022:
Here are the top Confluence alternatives for your company to consider if you are thinking about making a switch.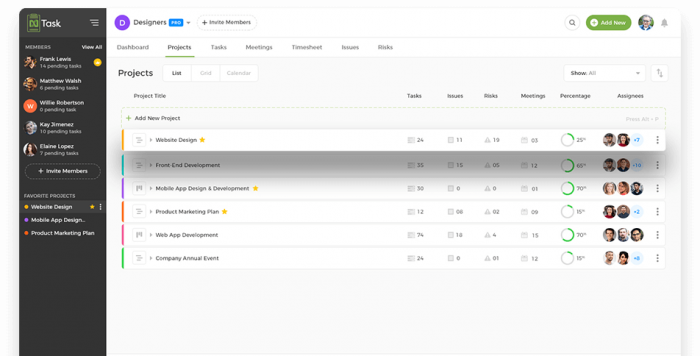 When thinking of Confluence Alternatives or just general project management applications, nTask is the first name that comes to mind.
This software is the best when it comes to all things project management. nTask provides every feature you as a project manager could require all in one platform.
nTask aims to help project managers and teams to organize their processes in their projects and get outcomes faster and more effectively. The software eliminates frustration caused by complex and hard to use features, for a more user-friendly platform that everyone will want to use.
This software is great to consider no matter what type of business you are looking to provide for. Whether you are a small team or a team stationed all over the world, nTask is easy to use and easy on the bank.
Key features that nTask provides include:
Features:
The collaboration module allows you to easily stay in touch with your team and stay in the loop for activities and updates with easy communication.
Streamline team communication with comments and easy file attachments.
Dedicated workspaces keep everything organized and centralized, with options to require special permissions and accountability for control of the data on those workspaces.
Meeting software allows you to conduct productive meetings each time. Develop a meeting agenda beforehand and share it with the participants or write down key meeting minutes so that everyone is up to date.
Create tasks and to-do lists and track the progress of your project all from one platform.
Make decision making quick and easy with custom reporting data
Map out project deadlines with smart timelines
Manage your tasks and projects with ease with the nTask project settings and log billable hours for each task and resource.
Pricing:
Free plan available
Premium plan for $3 per month per user
Business plan for $9 per month per user
Enterprise customizable plan
nTask is The Best Confluence Alternative That Is Free To Use

Manage tasks, teams, projects, meetings, and more with nTask. It's free – no questions asked.

Monday.com provides a single platform where workers can plan, track, and accomplish tasks in a collaborative space.
The software is a project management tool that provides teams a platform where they can work more efficiently and deliver project outcomes on time.
A favorite among project managers and teams, Monday.com is user friendly and easy to implement into the day to day of project management.
Moreover, because of its simple design and easy to use features, teams can get into the flow of using the software in half the time as compared to other tools that have complex features that take time to understand.
Features:
Task, resource and document management
Gantt charts available
Workflow automation options
Timesheet tracking
Team collaboration ability
Supports agile methodology
Pricing:
Basic plan for $8 per month per user
Standard plan for $10 per month per user
Pro plan for $16 per month per user
Customizable enterprise plan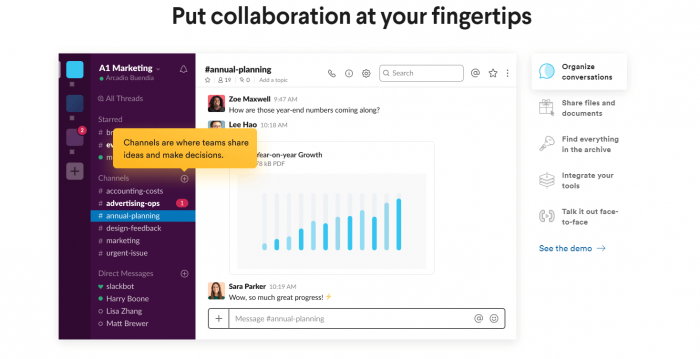 Slack focuses on teamwork by effectively understanding the workplace. Slack aims to help the collaboration of teams with a centralized platform so that all communication can take place flawlessly and easily.
Slack is rated as the second-best Confluence alternatives in our list.
Features:
Channels allow for users to remain organized and focus on the work at hand by providing a centralized space for communication, file sharing and such
Shared channels allow for team collaboration whether that be within your company or collaboration with those of another company
Communicate better with your entire team with messaging and have the option to make these conversations private.
Receive important updates, discuss them, and then go on to take necessary action all in one platform.
Workflow builder allows for you to automate routine communication and actions freeing up your time to focus on other tasks
Pricing:
Standard plan for $8 per person per month
Plus plan for $15 per person per month
Enterprise grid plan for the customizable option

Flock is a team collaboration and communication tool specifically created for the modern team.
Flock's interface is created to be easier for teams to move towards common goals together and communicate with ease throughout this process.
Features:
The business communication software allows you to communicate and collaborate with your team
Channel messaging allows for easily organized conversations both in private or public channels
Video and voice conferencing allow for you to stay connected with team members when you are unable to meet in person
Options available to invite clients or external stakeholders to collaborate and converse on projects along with you
An integrated search feature to find what you need fast
File sharing, to-do lists, and reminders keep your team's productivity up
Pricing:
Starter plan for free
Pro plan for $6 per month
Enterprise plan for $10 per month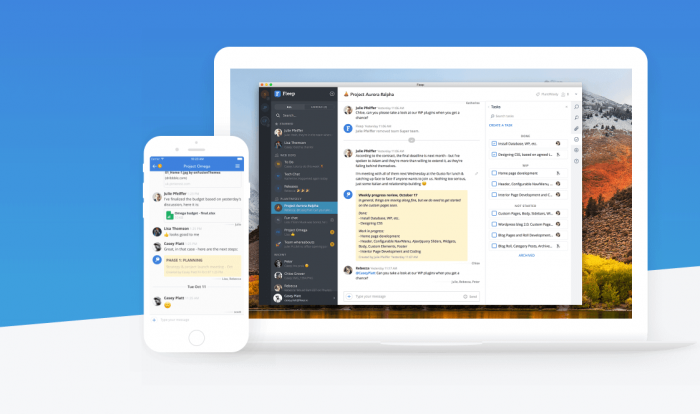 Another Confluence alternatives is Fleep. It combines all the elements for team collaboration into one place. The software provides messaging, file sharing, and tasks all allowing you to coordinate your team's work to completion.
Features:
Stay connected with Fleep by communicating and collaborating with your team
Highlight plans made in conversations on pinboards
Create, assign and track tasks with Fleep's task management
Pin important messages so that no information gets lost and is available to everyone
Presence features allow you to know which member is available not just online
Audio and video calling options for when text just isn't enough
Integrate with other tools already in place to make a comprehensive workflow for your team
Pricing:
Basic plan for free
Business plan for €5 per user per month
Customizable enterprise plan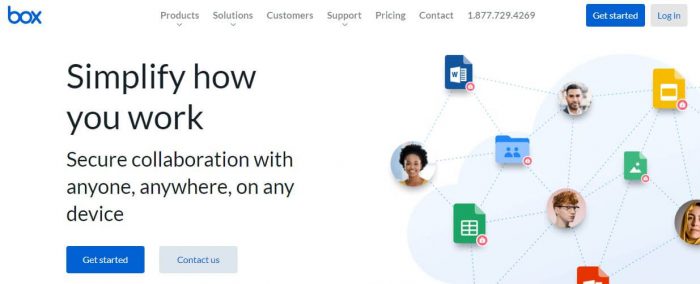 Box is a file-sharing software solution. The software is cloud-based file storage aimed at helping teams to store and share files, and have easy access to them from a centralized platform.
Box allows you to access the stored files or share files from any device making it ideal for remote teams and teams located in different locations.
Features:
Gives teams one platform to securely communicate and collaborate on tasks
Access and work with files all stored in Box from any device
Automate processes freeing up your time for other focus areas
Take notes in meetings, review and collaborate on project plans in real-time
Integrate with other software in use
Pricing:
Starter plan for $7 per month per user
Business plan for $20 per month per user
Business plus plan for $33 per month per user
Enterprise plan for $47 per month per user

OneDrive allows you to organize all your information in one platform and control your projects and workflows. It is among Confluence alternatives that can work as your storage centers.
The software creates a place for you and your team to work together and share information from any device thus allowing collaboration to be efficient and easy.
Features:
Options to access, share and edit files from all your devices
Creates backups and protects files that are uploaded
Share files and collaborate in real-time
Large storage space available for all your storage needs
Pricing:
Plan 1 at $5 per user per month
Plan 2 $10 per user per month
Microsoft 365 Business basic plan $5 per user per month
Microsoft 365 Business standard plan $12.50 per user per month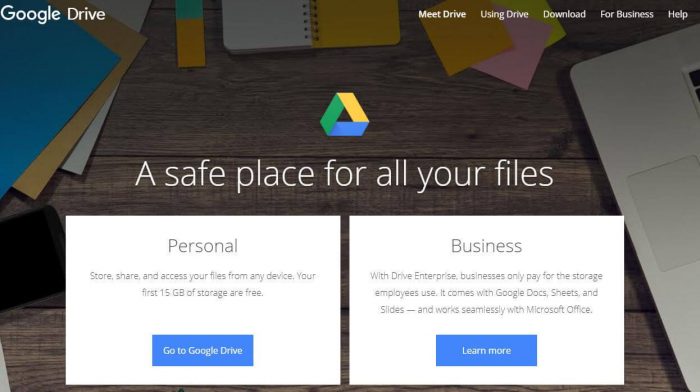 Google Drive is popular among many as the go-to cloud storage service. The software allows users to upload files and photos into the drive and access them from any device.
Google Drive and OneDrive are very similar in functionality and offer similar features for your collaboration needs.
Features:
Google Drive integrates with cloud-native apps allowing you to collaborate effectively in real-time with your team
Google Drive also integrates with other software to allow you to integrate the tools already in use with Drive for easy workflow
Search capabilities cut time drastically allowing you to find your files faster without sifting through loads of documents
Video conferencing ability
Pricing:
G Suite Essentials plan is $10 per user per month
G Suite Enterprise Essentials plan is $20 per user per month
Currently, Google Drive is offering the plans for free through till September 30, 2020

Zoom is a communication software leading in the modern market and works as Confluence alternatives. The software provides a dependable cloud platform for video and audio conferencing.
This conferencing tool allows for meetings to be held and conducted with ease and from anywhere. Attend meetings from your desktop, mobile phone, or conference room and feel as though you are all together under one roof.
Features:
Easy to use features allow for seamless integration
Join a meeting anywhere from any device
Security settings ensure disruption-free settings
HD video and audio quality
Collaboration becomes easy with options for multiple participants to share screens simultaneously
Record meetings for future reference
Supports scheduling from other software
Group chats allow for teams to stay connected throughout the day
Pricing:
Basic plan for free
Pro plan for $14.99 per month per host
Business plan for $19.99 per month per host
Enterprise plan for $19.99 per month per host

Microsoft's video conferencing and collaboration tool Skype is great to allow you to keep your team connected.
Skype is often known as the best among the communication tools as an easy and inexpensive collaboration tool for online video calls.
Features:
Allows for audio or video conference with up to 50 participants
Video recording
Options for live captions and subtitles allow for easy communication
Skype credit allows for you to reach even those not on the platform through low rates
Get a local phone number with Skype
Share your location
Send files, photos, and videos up to 300 MB just by dragging and dropping files into your conversation
Real-time translation of voice or video calls or even messages
Forward calls to your phone if you are unable to attend skype calls
Pricing:
Basic plan for free
Plans range from $5.50 per month per user to $12.50 per month per user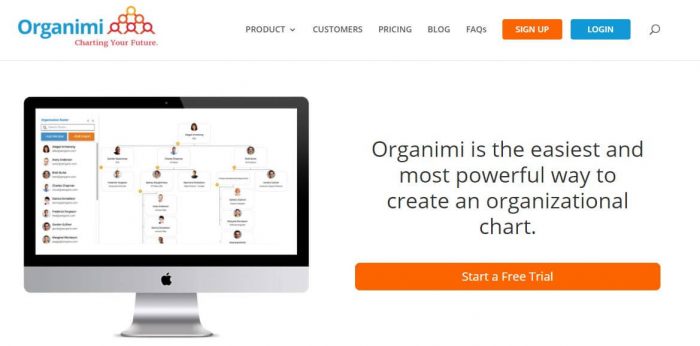 Next up in Confluence alternatives is Organimi. It is an organizational chart tool that helps keep you and your team organized in any project or task.
The software helps teams map out project bastes structures to keep things organized and making sense.
Features:
Map roles and responsibilities and get a view of where there are gaps to fill or places efficiency can be improved
Optimize workplace planning
Communicate more effectively in your team with maps and flow charts as visual aids
Share charts with individuals or the organization making information available for all
Pricing:
Starter plan for $10 per month
Growth plan for $30 per month
Pro plan for $50 per month
Customizable enterprise plan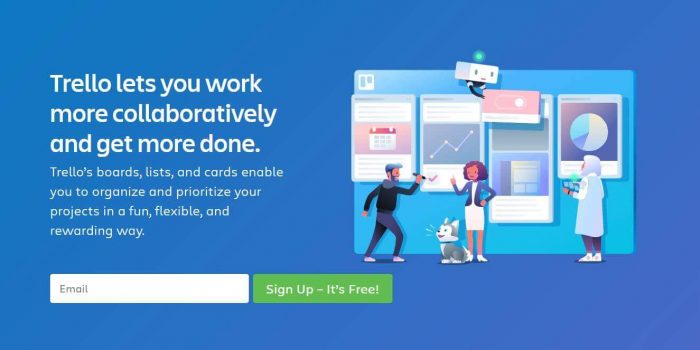 Based on a Kanban framework, Trello is a project management tool created by Atlassian.
The Trello platform is styled in a typical to-do list format and provides teams and project managers a way to simplify all their task management processes.
The software allows for sharing boards across teams and different users enabling easy communication and collaboration.
Features:
Allows for an easy organization through categories, labels, and tags
Ability to create checklists with a progress meter
Data filtering
Supports 10 different languages
Option to enable deadline reminders
Email notifications
Option to upload attachments or files
Real-time sync from different users
Pricing:
Free option
Business-class plan for $12.50 per user per month
Enterprise plan for $17.50 per user per month
Check this out:
Trello vs Asana – Who Wins the Battle?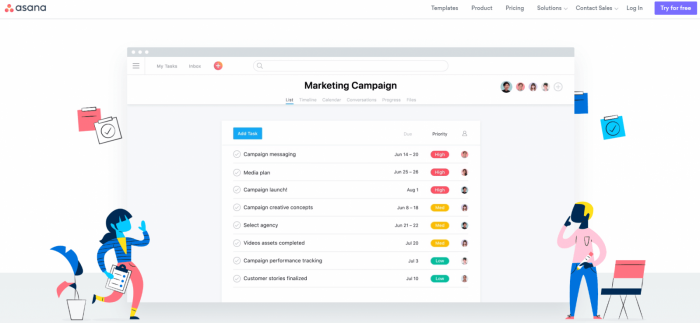 Asana provides a platform where you can manage your team's work, projects, and tasks online with ease and effectively.
Asana aims to give teams a platform to confidently plan, organize, and then execute their work from any location, therefore allowing collaboration and communication to be seamless.
Asana is a software that is simple to use and allows businesses to monitor their team's performance while simultaneously improving systems that need it.
Features:
Workflow automation options
Task management
Resource management
Ability to collaborate with teams
Gantt charts
Budget management
Pricing:
Basic plan for free
Premium plan for $13.49 per month per user
Business plan for $30.49 per month per user
Customizable enterprise plan
Related:
Asana Project Management: Will It Help Boost Your Productivity?
Conclusion
This brings us to the end of our list. We hope this list will give you insight into the multiple options available for you and your team to get collaborating.
Keep an eye out as we will be regularly updating this write-up when new software comes to light.