Employee motivation is crucial for getting the intended results when doing business operations. Long projects may often be difficult for the team members that work on them.
Everyone has days when they are anxious about pending work or looming deadlines. If this powerful and overwhelming experience persists at work, it might lead to burnout.
According to polls, more than two-thirds of full-time professionals will experience burnout at some point throughout their careers.
Lack of motivation leads to fatigue and a lack of enthusiasm. That is why it is critical to treat burnout early on.
As a project manager, you are responsible for recognizing early signs of project burnout and helping the team break out of the funk by learning what project burnout is and how to handle projects more successfully.
What is Burnout?
External variables beyond l may lead to burnout for you or your team members even if you consider yourself to be a very successful project manager with substantial expertise and a track record of success.
Project burnout is a condition of physical and mental fatigue induced by your work's requirements consistently exceeding your daily energy level. Project burnout occurs when your team's productivity drops and employees lose motivation.
Workers are more likely to burn out when working on long-term projects. It is the project manager's role is to identify early indicators of project burnout and assist the team in breaking out of the funk by understanding what project management is and how to manage projects more effectively.
---
Reasons for Project Burnout
If project burnout is not addressed early on, it can spread swiftly throughout the whole team. Project managers must be especially vigilant about this because if they burn out, the rest of the team will quickly follow. It catches on like wildfire.
Simultaneously, it is vital to identify those members who eventually burn out regardless of the type of job they undertake.
Furthermore, working nonstop without proper breaks is a major contributor to burnout in your employees. When employees do not take regular pauses between tasks, they lose vitality and work-life balance. Only 28% of American employees take advantage of all of their vacation days.
While project managers would want to accomplish the assignment as soon as possible, constantly working without having some much-needed downtime may influence the quality of the work.
Teams with micromanaging managers are more likely to burn out. While some managers feel they can bring better consistency, stability, and clarity to their employees, micromanagement is neither successful nor productive in the long run.
It also gives team members the idea that their managers do not fully trust them, which leads to poor performance. Furthermore, staff may be unable to perform freely or productively if they are constantly micromanaged.
Furthermore, if your manager does not provide realistic deadlines, resources, goals, and expectations for the workforce, the workforce will perform badly. The team feels frustrated and overwhelmed due to the communication gap between the employer and the employees.
---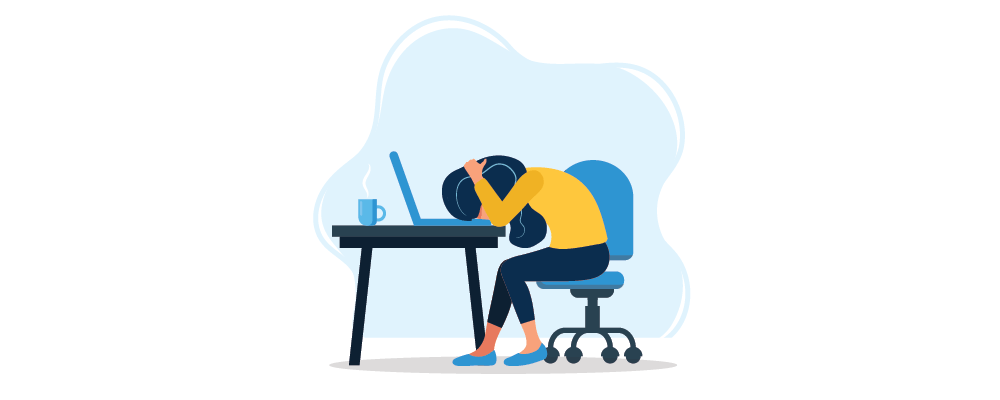 Effect of Burnout on Project Teams
Overworked or burned-out employees will naturally experience physical and mental stress, affecting their performance. Not only that, but it could have a knock-on impact on the overall performance and advancement of the squad. This suggests that it might have serious consequences if staff burnout is not addressed.
1. Project Milestones & Deadlines Are Missed 
Employees exhibit burnout symptoms when they are under pressure to meet tight deadlines and have a full schedule. These symptoms might vary from physical discomfort to mental fatigue and beyond.
These symptoms will eventually diminish their productivity, which means that the rate at which they work will slow, resulting in missed project deadlines.
2. Drop in Project Quality
Your employees must be in good mental and physical health to dedicate their entire attention to the work at hand. Chronic stress or excessive job pressure will affect their ability to think clearly or have a well-organized mental process. As a result of burnout in project teams, the overall quality of the work will suffer.
3. Low Customer Satisfaction
This is a direct outcome of the previous two burnout effects. Clients like to work with a firm that can meet deadlines while still preserving project quality.
If both of these expectations are not met, their level of pleasure will be diminished. They will ultimately look for suppliers who are better than them. Thus, employee burnout is not limited to the individual; it may also have an impact on the bigger picture.
4. Poor Employee Performance & Productivity
Working longer hours to increase productivity has done more damage than good in the workplace.
5. Skills Deficit
Employee burnout can be induced by, as previously said, a lack of recognition and support from management and an uncomfortable work environment. In such cases, employees will begin to explore additional opportunities to feel acknowledged and have a sense of belonging. Unintentional attrition increases, expanding the skills gap. The best individuals are usually the first to depart.
---
Symptoms of Burnout
Team Burnout grows slowly. It does not come overnight, and it may take you by surprise. The signs and symptoms are minimal at first, but they develop over time.
Consider the initial symptoms to be a warning of something is amiss and must be handled. You can avoid a serious collapse if you pay attention and consciously lessen your stress.
It is vital to be able to recognize them as early as possible to help avert an uncomfortable circumstance. Some clear signs that you are approaching burnout are:
Continuous feeling of energy depletion
Physical Illnesses become immunity deteriorates
Headaches or muscular discomfort on a regular basis
Changes in appetite or sleeping patterns
Avoiding tasks
Isolating from team members
Delaying deadlines
Increased usage of food or alcohol
Coming late and going early
Failure and self-doubt feelings
Detachment is the feeling of being alone in the world
Motivation is dwindling. A more cynical and gloomy perspective
Lack of accomplishment and contentment and overall quality of the work will suffer.
---
How to Avoid Project Burnout? 9 Effective Remedies

It is the project manager's responsibility to guarantee that the team works properly. They must be aware of the disastrous effects of burnout on projects, individuals, and the organization as a whole.
The simplest way to deal with project burnout is to avoid them in the first place by using project management software or following some of the finest project management principles.
Here are some techniques for avoiding project burnout at work:
1. Link Day-To-Day Initiatives to Achieve Strategic Goals
A lack of engagement is the primary reason for poor performance. By linking strategic goals to your team's day-to-day work, you demonstrate to each employee how their efforts contribute to the firm's success. This will give them a greater sense of accomplishment.
2. Limit Overtime
Working extra daily not only exhausts the team but also saps their motivation to come to work every morning and do their best. As a result, project managers must reduce overtime as much as possible and encourage project team members to leave the office on time.
The hazards of worker tiredness do not end at the workplace. Long hours, whether working in a single day or over several weeks, increase safety risks due to worker fatigue and lack of concentration. Weary employees are more likely to have personal safety issues, such as car accidents on their commute to and from work.
According to Circadian, working 60 or more hours a week reduces productivity and performance in white-collar jobs by up to 25%. This decrease in productivity has a domino effect on everything, resulting in late projects, failure to perform chores completely, and a decline in the quality of their job output. A 10% increase in overtime may result in a 2.4% loss in output, according to a study done by Le Moyne College in Syracuse, New York.
3. Break down Large Assignments into Smaller Tasks
Completing significant and time-consuming operations in task management can become onerous, irritate people, and finally lead to project burnout. Instead, you might break down huge tasks into smaller project milestones with specific dates.
To keep on track, define project goals, assign tasks to others, and prioritize important dates.
4. Eliminate Unrealistic Expectations
As the project gets underway, managers usually learn that some of the project's expectations are completely unattainable, or that the project may have some constraints that prohibit the team from giving their all.
In such cases, it is the project manager's responsibility to communicate with the client or senior management to change expectations to reduce project delays and effectively complete the project.
5. Establish Reasonable Deadlines and Resources Allocation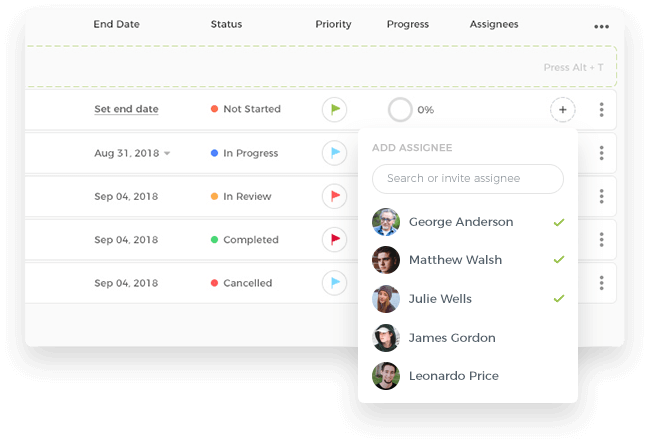 Setting deadlines may help you keep on track if you are still wondering how to reduce burnout on a project. It enables you to divide a major task into smaller portions to accomplish it on time.
When working on many projects, these periods may assist you in prioritizing your tasks. Consequently, completing your tasks on time will be much simpler.
Furthermore, resource allocation in project management offers your team a reasonable guideline for all of the resources needed to execute the projects. As a result, project burnout is reduced.
The most crucial aspect of resource allocation is optimizing your budget and project deadlines. Tools like nTask can be used for optimal resource and deadline management. It allows you to manage an employee's profile, accurately track time, check timesheets, and enhance deadline management.
6. Consistent Feedback to Reduce Burnout
Avoiding project management fatigue requires assertive communication. As a result, you may wish to include a part in the process for feedback.
This criticism will help you overcome your flaws. This strategy can assist you in learning new project management concepts and practices. It allows you to address the worker's concerns and implement appropriate improvements.
7. Value their Emotions
Show your colleagues that you have the patience to listen even when things are unfavorable. One of the most successful methods for re-engaging unhappy team members.
Regularly ask your team members how they are doing and how they are feeling, and create time for one-on-one discussions. To keep your employees engaged set strategic goals for them and help them achieve them.
If you're working remotely and there is a long silence in a Zoom session, try to figure out what is not being spoken. Show your colleagues that you have the patience to listen even when things are unpleasant. One of the most successful methods for re-engaging unhappy team members
Meetings are often where problems are handled, and many such problems have never been solved in the innovation-centric IT world. This may be overwhelming, undermine confidence, and result in burnout. Personal sharing may go a long way toward inspiring and empowering team members to express their more unusual thoughts.
8. Go Agile
The long-term vision is crucial for every firm, but short-term goals serve to maintain steady and controlled growth. I have adopted and shared the agile product development technique with my team.
Agile helps IT personnel avoid burnout, typical in isolated and sluggish development environments. The first lesson in the agile approach is to keep your timelines and task scope in two-week increments. In addition, each team member is allowed to discuss what went wrong, what went well, and how to improve. This makes each level fair and gives projects a degree of clarity, which minimizes stress and ambiguity, which can lead to burnout in project teams.
While eliminating burnout may not be feasible, you can make efforts to ensure that your staff feels supported and valued. Likely, you may not notice a significant improvement immediately; transitioning to more empathetic and agile working approaches will take time.
9. Support your Team
Some business owners may argue that a high employee turnover rate or a lack of retention is simply a byproduct of expansion and that individuals who departed were unsuitable for the company's future direction. However, I feel it is a fallacy.
You will know whether your employees are the right people for the job, and you may need to aid them by acting as their voice when they are exhausted, or there are unclear expectations.
10. Have clear roles and responsibilities
Teams function best when members understand each other's roles and responsibilities. A lack of clarity among team members regarding their respective tasks, while cooperating to achieve their vision is undoubtedly one of the reasons why teams fail.
Team members go beyond their own positions to understand, embrace, and appreciate one another's distinctive contributions when roles and duties are clearly defined, and they know that the team's overall success is a result of shared accountability and ownership.
To avoid team burnout, it is essential for allowing enough time to organize ahead of time and communicate roles and responsibilities before any work begins. As a team lead, you need to assign more or less time each time you organize your team.
11. Reduce the number of meetings
Working remotely and having too many meetings sometimes appear to go hand in hand. Yet, for many organizations, WFH's lack of visibility compels executives to arrange more face time.
More meetings, on the other hand, imply less time to do actual work, pushing the project team members to work longer hours to make up for lost time.
The project manager should collaborate with the team to build a working style that everyone agrees on (for the most part). A project leader must communicate to avoid burnout, as well as determine which discussions and conclusions require meetings and which do not. In some circumstances, you might wish to develop a team communication strategy.
This will help you keep track of the average length of your weekly meetings. Check-in with the team members on a regular basis to ensure they are managing their time effectively, and check with yourself when arranging meetings to set a positive example.
12. Implement Workload Management
Workload management can protect project managers from burnout while the primary purpose is to appropriately use project resources.
Take stock of your team's overall capacity – and then build a buffer. Every project manager is aware that plans rarely go as planned. If you do not have a buffer, you are placing yourself and your team in danger of stress and burnout.
There are various ways to effective teamwork management, however, doing everything manually may quickly become exhausting.
A workload management tool is essential to complete your successful task management plan. nTask is a project management tool that can help you manage your task more effectively.
---
Conclusion
Finally, realistic project planning is critical for avoiding burnout in project teams. Tired employees will be unable to contribute to the organization's productivity.
It enables people to make substantial contributions to corporate success. As a reader to keep your personnel engaged, you must, as a manager, assign their expectations carefully. Furthermore, large projects must be divided into important components for effective project execution.
More Resources: