Team building is essential for any company to work smoothly. With these 5 virtual team building activities, you can harness productivity with a side of collaboration altogether!
These are trying times that people are going through all over the world. With a global pandemic, everything has taken a turn for the worst; work is not the same for anyone. Especially for those who are now suddenly working from home.
With this new "normal" underway, there are many things that have changed. One of which is the interaction between employees. It is essential for any company to have good working relations that team members of any department get along well together.
One way in which companies can ensure that their teams have good working relations is to engage in team-building activities. In the pre-pandemic world, this could consist of workshops or retreats. But in the current state, we are living in, this is not possible.
Do we just leave everyone to their own devices? I hope that people get along and good communication channels form themselves and the work doesn't suffer? Not necessarily.
It is important for team building in a remote working environment. So, we have come up with the 5 best virtual team building activities to adopt while working from home.
1. Online Bingo Game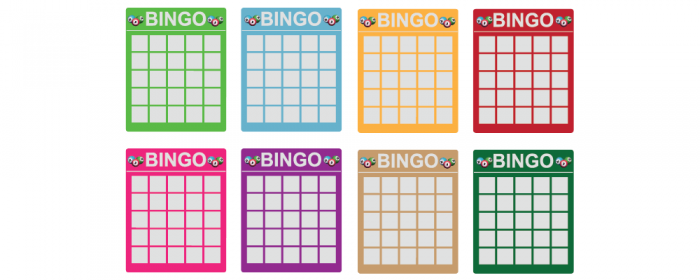 Online bingo is a great virtual team building activity and even manageable while working from home.
Online bingo is a fun and easy ice breaker to engage your team members in friendly competition.
The classic game of bingo is one that people are usually familiar with. This will make it easier to start the activity without much confusion. And therefore, it can be perfect for one of your virtual team building activities.
In the online bingo version, you will need a virtual bingo board. The board will have either a number of actions or happenings on it.
You can make your own bingo boards or get some samples online.
Some of the actions you can include in your bingo game are:
Had a meeting interrupted by a family member
Did chores on your break
Every time someone says "can you hear me?"
Every time someone says "can everyone see my screen?"
Only dressed up the top half of yourself for a meeting
Got out of bed
Every time the action on the board relates to you, you can mark that spot off on your board.
You can make the game more interesting with having "prizes" for the winners or "forfeits" for anyone who lost. Now of course since everyone is social distancing physical prizes or forfeits may be difficult to manage so here are some fun alternatives:
One hour delayed starting time for the winner
Telling a joke or singing a song in a meeting for the loser
Getting to create the next bingo card if you're the winner
Getting to pick the forfeit if you're the winner
Having to do a dare if you're the loser
Bingo is a great team building activity as it creates community and bond between your team members. Everyone is going through a weird time because of the uncertainty and having marked off the same spot on a bingo board reiterates that everyone is in the same boat.
Moreover, bingo is quick and easy to manage and continue for an extended period of time.
Feeling bored? Check this out:
The 27 Most Productive Things to Do When Bored
2. Virtual Quiz Night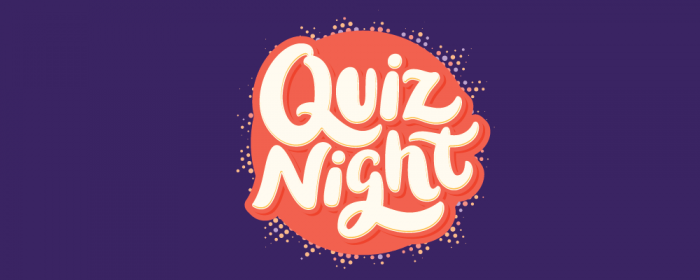 Whether it's a quiz night or afternoon, a virtual quiz is a great team building activity.
Divide your team into groups and create a load of questions. You can take a page out of the F.R.I.E.N.D.S' handbook and make the questions about the team members themselves. Maybe have the whole quiz based on questions about your boss or team leader, and have him be the moderator.
You could also keep the quiz generic and have it based on trivia. Have sections of the game based on movies or celebrities or world events.
Make the game fun with your own rules, perhaps there's a chance to get extra points if you jump on one foot while answering. Have made up buzzer noises and come up with interesting team names. Get into the competitive attitude with lightning rounds and bonus points.
The great thing about having a quiz night as your team building exercise is how simple it will be to manage. Everyone will just need some sort of conferencing software, whether that be Zoom or Skype.
Moreover, the preparation for a quiz night is easy to accomplish too. Have a designated moderator who will be in charge of asking the questions but also making the questions. Based on the type of quiz you choose to hold, generating the questions should also be a piece of cake.
If you intend to have a general knowledge quiz you can search up the answers to questions easily online, you can also find prepared quiz questions on multiple websites. If you plan on making the quiz about your team members, a simple questionnaire will aid in getting all the answers you need.
The good thing about having a quiz night as one of your virtual team building activities is that it hits multiple birds with one stone. The quiz itself builds some healthy competition between your team members but also promotes teamwork and communication between the different sides.
3. Movie Night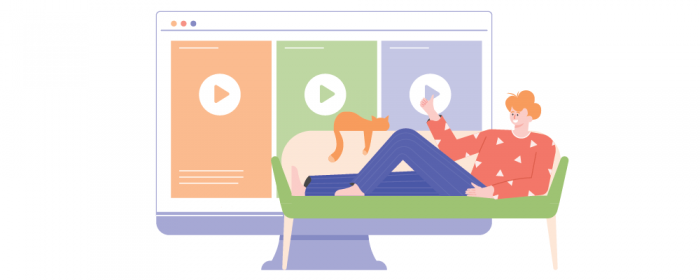 A good winding down for most people includes sitting down to watch a good movie. Why not make this a virtual team building activity.
Movie night is a good way to engage your team but still allow them to have some fun. And with apps like Netflix Party, this is made easier. Netflix's Party is free and easy to use. It allows you to link up and synchronize your movie, with a window to group chat right on the screen.
If you don't want to go the Netflix Party route you can still get your team to select a movie and all watch it at the same time while simultaneously be on a conference call or maybe just present on the group chat you use. This will allow the team to relax together and also communicate.
Perhaps a movie night is not what you are looking for but would prefer a movie club instead. Where everyone gets a chance to pick a movie each month and at the end of the month you have a conference call to discuss it.
It's the millennial-ized version of a book club. Since with everyone's schedules and different reading speeds a book club may be harder to stick to.
Check this out:
Top 20 Problem Solving Activities for Your Team to Master
4. Water Shots game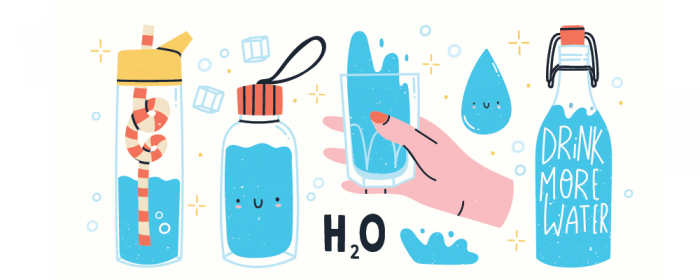 The healthier version of a drinking game, water shots applies the same rules. You come up with a certain key phrase, object, or circumstance and every time this happens everyone has to take a gulp of water.
For reference, examples of when you would take the water shot can include:
Every time a team member's family comes into shot during a video call.
Every time someone gets disconnected from a meeting.
Every time a particular person says a phrase they are known for.
Every time a notoriously late team member is late to a meeting.
And so on. Not only will this ensure that everyone on your team stays hydrated and healthy since this game mainly makes sense to play during meetings or conference calls it guarantees that each member of the team is paying attention.
5. Trivia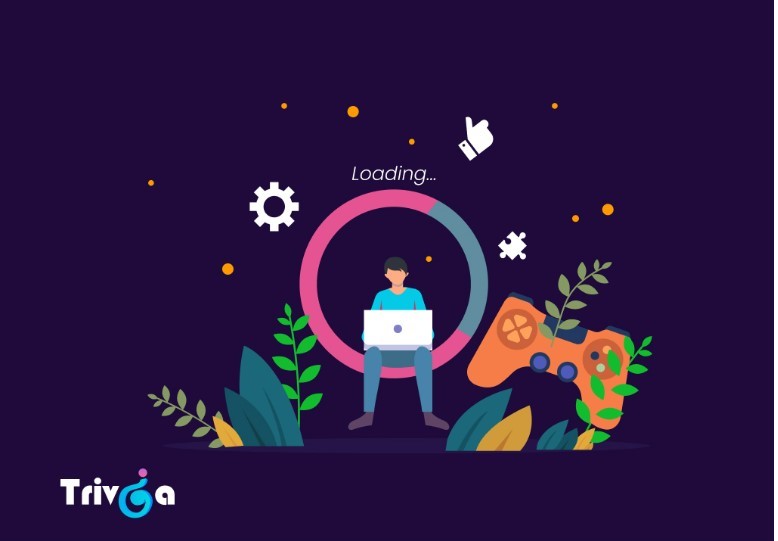 Trivia is an app mainly built for remote teams, offering a lot more than just being a quiz tool. This fun app is packed with a wide array of powerful features.
With Trivia, you can play multiple team-building games such as Trivia Quizzes, Gotcha!, (Un)Popular Opinions, Word Puzzle, and This or That. And you can also create the office watercooler through virtual coffees and peer introduction.
Particularly in remote and distributed teams, Trivia help employees get to know each other and connect on a personal level. It creates a collaborative space to converse, connect, and sometimes build lifelong friendships.
More than 360K+ people are already enjoying it!
As it turns out:
This list only scratches the surface of the vast number of possible virtual team building activities you can adopt.
There are multiple reasons why team building activities are important. These activities need not be elaborate or intense but simply fun. Co-workers need a chance to see each other in a different way and connect on a whole new level.
Through team building you will be able to ensure your teams build valuable skills, such as:
Communication
Problem-solving
Conflict resolution
Planning
Team building activities allow for good networking opportunities, chances to socialize and get to know each other. After all, you are spending the majority of the day with these people, you might as well enjoy the company.
Your team will learn to work together and thus boost the team's performance as a whole. Moreover, such activities also create healthy competition between team members which has been shown to increase productivity.
Therefore, with all these benefits of team building as your goal, we hope you give this list of four virtual team building activities a go and find them useful.
Obviously, the aforementioned virtual team building activities were just to name a few. Depending on your organization's culture, you may have something similar going on already for all remote workers.
If that is the case, we would love to hear your thoughts on how virtual team building activities affected your team. Make sure you drop a comment below and bookmark this post for later referencing. We will be adding tons of other virtual remote channel team building activities as time goes by!