Does your company use a timekeeper app yet or still manually update the spreadsheets?
An old saying goes "Time is money", and it is indeed true. Managing time is one of the core principles of a successful project. Fortunately, a timekeeper app helps to keep track of all your tasks, activities, and projects. Plus, we all know that customers value timely deliveries more than anything.
As Peter Ducker said," Time is the scarcest resource, unless it is managed nothing else can be managed."
Thus, to do that you need the best timekeeper app for your organization. In this blog, we have compiled a list of the best 13 timekeeper app in 2023.
So, let's get to it!
Benefits of a Timekeeper app
Having a time tracking app prevails many benefits. Some of them are:
It creates transparency among employees
Keep track of the team's productivity level
Focus in the right direction
Track budget and estimate time to be spent on each task
It helps to save money
Automatic time tracking saves time a great deal.
Increase collaboration and coordination between teams
Automates and streamlines workflow
Best 13 timekeeper app in 2023
Here are the top timekeeper apps you should use today.
1. nTask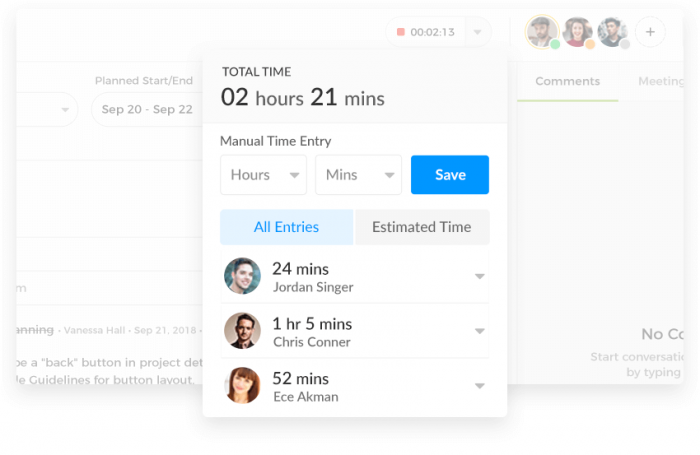 nTask like many other project management apps considers time a vital resource. Thus, it has a special feature for time tracking. nTask time tracking solution lets you stay on top of your work and manage tasks effectively.
Thus, don't miss those deadlines and increase productivity with nTask timekeeper app.
Learn more about nTask, watch now!
Features
A unified platform to run projects
Assign plan/start/end date
Assign actual plan/start/end date
Set priority basis
Put progress status
Set timer for completion of a task
Real-time notifications
Get notified on mobile apps as well
Pricing
Basic for Individual $0
Premium for small and medium enterprises $3 per user per month
Business for large businesses $8 per user per month
2. Toggl

Toggl aims to build tools that would increase productivity and mitigate stress. Having an effective time tracking app is one way of doing it. Toggl time tracking app helps to save both time and money with its wide range of features.
Therefore, more than 70,000 customers use Toggl to increase productivity and grow their business.
Features
Low barrier to entry
Insightful reports
100+ integrations
Track time from all platforms anywhere anytime
Track reminders
Security support
Fast stellar support
Pricing
Free for up to 5 users
Starter for small teams $9 per user per month
Premium for growing team $18 per user per month
Enterprise–tailored solutions
3. ProofHub

ProofHub is also another useful timekeeper app. It is a central hub to manage, organize and maintain all your tasks. Thus, collaborate with your team under one roof and keep track of their progress.
Missing deadlines and ignoring important reminders is history now. ProofHub will let you make time your biggest priority.
Features
Keep track of task progress
Visual representation of all your tasks
Get project reports
Assign tasks and deadlines to teams
Automatic reminders and notifications
Multiple calendar views
Pricing
Essential for unlimited users $45 per user per month
Ultimate control for unlimited users $89 per user per month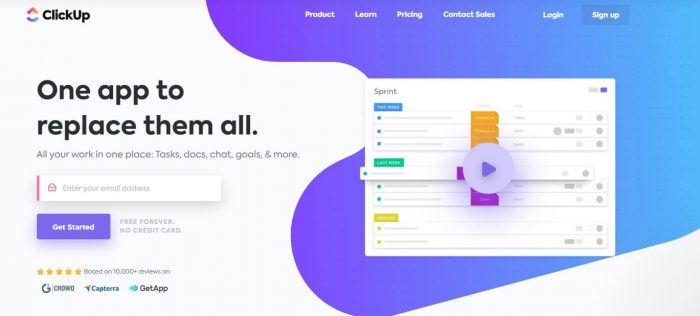 ClickUp provides a great time tracking solution for all its users. With ClickUp you can set estimates, track time, take notes and make sure all your projects are streamlined. Moreover, you can also integrate it with another timekeeper app like Harvest, Toggl, or Everhour to bring all your data to one place.
Features
Flexible time tracking
Sync all your data in one place
Available on mobile, desktop, or web browser
Real-time notifications
Build and customize timesheets
Pricing
FREE forever best for personal use
Unlimited best for small teams $5per member per month
Business best for mid-sized teams $9 per member per month
Business plus best for multiple teams $19 per member per month
Check out this PM software comparison:
What Is the Best Project Management Software? ClickUp vs Trello vs nTask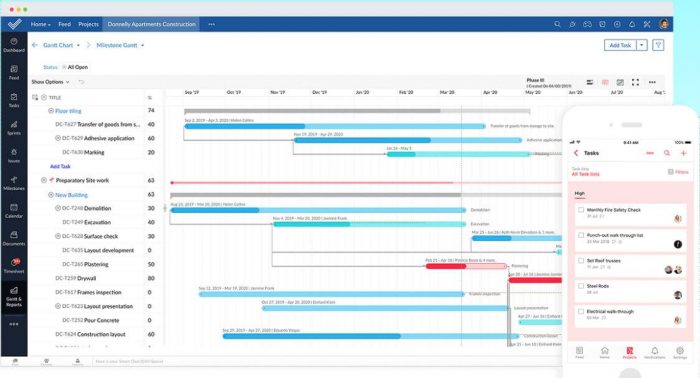 Every minute counts so don't waste another minute with the Zoho Projects timekeeper app. Maintain those timesheets and keep track of all your employees. Thus, make your time count accurately.
Zoho Projects has a myriad of features.
Features
Automatic timers
Approve or reject timesheet entries
Maintain employee timesheet
Update task approve/reject/pending status
Update invoice status
Pricing
Free for up to 3 users per user per month
Premium for up to 50 users $5 per user per month
Enterprise $10 per user per month
Also, see:
Zoho Projects Review, Features Pricing
6. Timely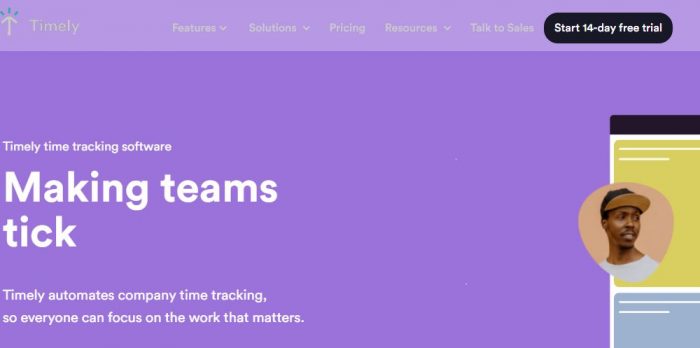 Timely is an automated timekeeper app for you to invest your time in other tasks. More than 5000 businesses trust Timely for managing their time. Moreover, Timely reduces time tracking admin by 75%. So, what's the wait? Explore timely now to manage your projects accurately.
Increase productivity and empower your team now!
Features
Automated time tracking
Employee time record
Secure and private
Fewer chances of human errors
Pricing
Starter $8 per user per month
7. Timecamp

One of the best timekeeper apps trusted by 18,000 teams from all over the world. So, reduce the stress of missing deadlines and important tasks. Streamline your tasks and optimize your workflow with Timecamp's amazing features.
A solution that is suitable for all businesses all around the world!
Features
One-click time tracker
Multiple app integrations
Graphic timesheet
Keyword-based tracking
Fully automated time tracking
Visualize time
Pricing
Free $0
Basic $5.25 per user per month
Pro $7.50 per user per month
8. When I work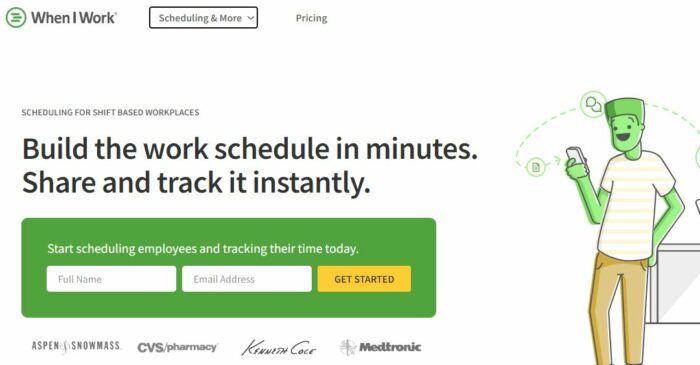 Boost productivity, reduce stress, and eliminate excuses with the When I work timekeeper app. It is an intuitive tool that allows to schedule tasks, track time and communicate better. So, monitor and track effortlessly with its automated process.
Features
Shift confirmation and shift tasks
Mobile clock-ins
Mobile alerts and notifications
Geo-pins for verification
Pricing
Small business for up to 100 employees $2 per user per month
9. Time Doctor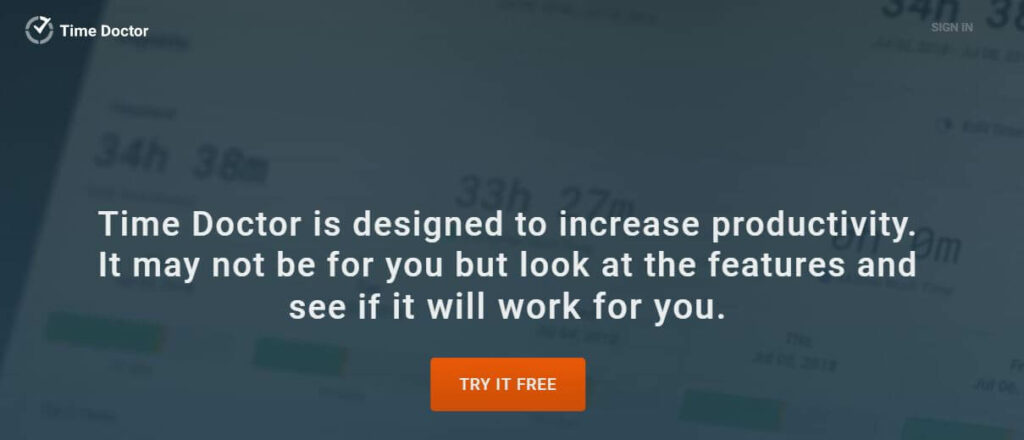 Time Doctor is another brilliant timekeeper app that lets you measure the time and productivity of your individual employees as well as teams. The automated tracking and valuable insights let you know the scope of improvements. No matter whether you are an individual, a team manager, or an enterprise organization, Time Doctor is an all-in-one solution for you.
Irrespective of the industry, Time Doctor can help you analyze and improve your overall productivity to a greater extent.
Features:
Time tracking and employee monitoring
Online timesheets and payroll
Project management and budgeting
Productivity measuring
Complete summary reports
Distraction alerts
Activity levels with timely screenshots
Easy API integrations
Multiple device operabilities
Customization according to user's needs
Offline time tracking
World-class security
Client login access
Pricing:
Basic for $7 per user per month
Standard for $10 per user per month (Popular)
Premium for $20 per user per month
10. Harvest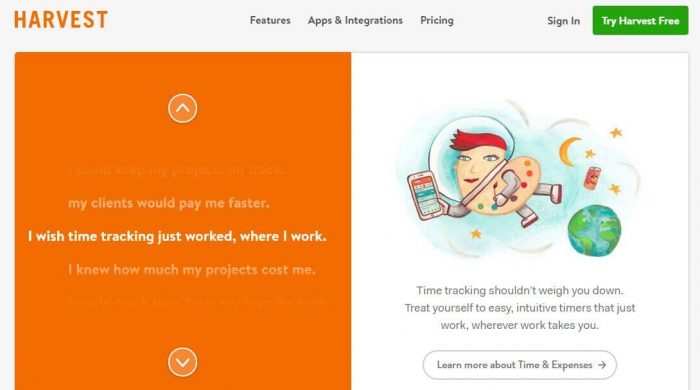 Harvest is the second last in our list of the best timekeeper app in 2022. It is a modern tool that requires less effort and more productivity. Thus, improve your profitability with the Harvest time tracking tool.
So, track time with Harvest to manage your workflow most effectively and grow your business.
Features
Set start and stop timers
Update your worksheets
Track time on desktop as well as mobile apps
Automated reminders
Integrate with other apps
Pricing
Free 1 Seat 2 Projects $0
Pro Unlimited Seats and Unlimited Projects $12USD per seat per month
Related:
Harvest vs Toggl: Which Tool Is Perfect For Increasing Productivity?
11. Proworkflow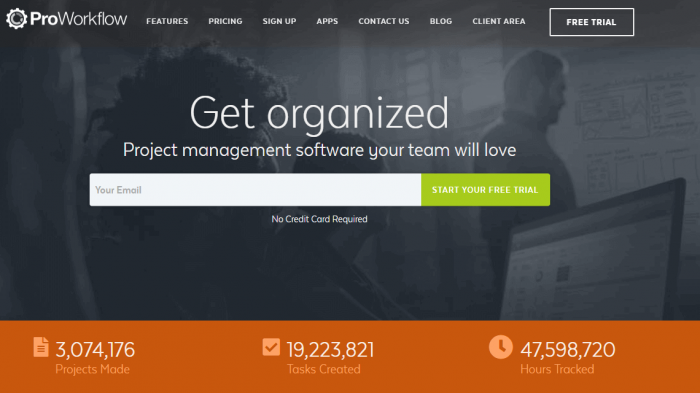 Track time like a pro with Proworkflow. It has various ways to track time so you can choose the way that best suits your company. Thus, it provides a wide range of solutions for you to make every second of your day productive.
You can also watch this video "how to add time record" to learn more about the pro workflow time tracking app.
Features
Live time tracker
Maintain timesheets
Use it via mobile app as well
Chrome time tracker
Adobe extension
Pricing
Professional $20 Per month/per user
Advanced $30 Per month/per user
12. Everhour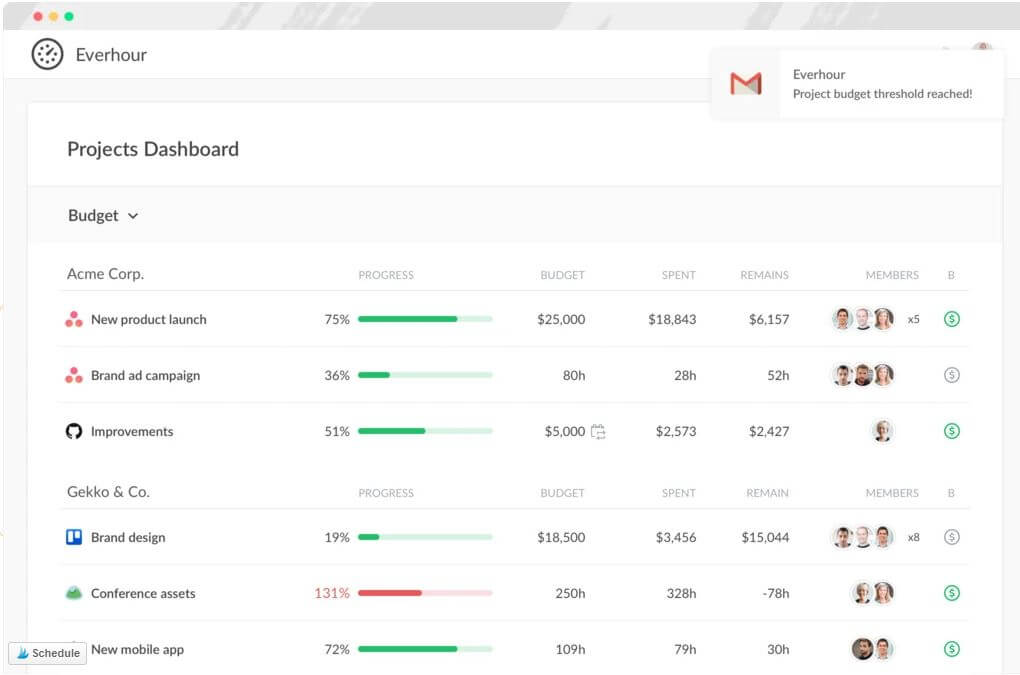 Everhour is a time tracking software for teams and small businesses with a wide variety of integrations with project management and accounting tools such as Asana, Trello, ClickUp, Basecamp, Xero, ClickUp, and many more. You can supervise your projects and their progress, create reports, bill your clients, send invoices, etc.
Also, Everhour helps users with tons of useful guides on its blog, you can learn how to boost productivity from "how to track time in Asana" to "How to use agile or scrum".
Features:
Time tracking: time clock app, timesheet app, attendance tracker, work hours tracker, etc.
Track billable and non-billable hours, and turn them into invoices
Expense tracking
Great for team collaboration/small to medium businesses
Reminders about long-running timers
It can be used on both iOS and web extensions with embedded controls that allow automatic time tracking and manual time logging.
Pricing:
Monthly – $10/month
Yearly – $8.50/month
13. OfficeClip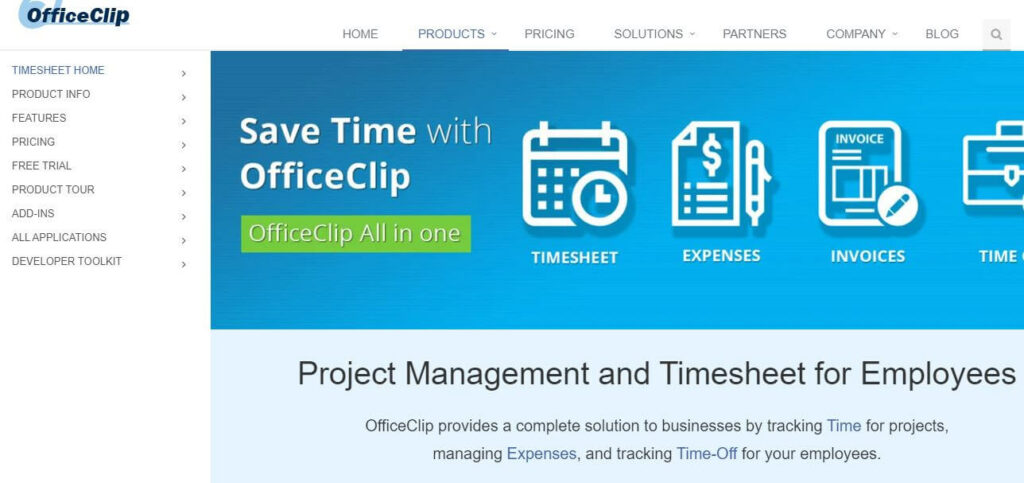 OfficeClip Timesheet, Expense, and Time-Off applications are designed for managing employees and projects in various organizations. It allows the creation of timesheets and expenses for multiple clients and projects and has an easy-to-use interface.
OfficeClip Timesheet version is available with free upgrades, and unlimited file uploads, and can manage multiple projects, create customized reports, view history, and manage different currencies.
Features:
Clock-in and Clock-out
Report management
DCAA compliant timesheets
Integrations with Quickbooks and ADP payroll system
Setting up rules
Custom Fields
Workflow Approvals
Mobile App
Pricing:
Free forever with unlimited users and unlimited time
Professional Edition for the Hosted version starts from $3/user/month
Professional Edition for the Installed version starts from $24/per user
Conclusion
Tik Tok, Tik Tok!
To conclude, a timekeeper app is a great way to manage all your tasks in an organized manner. It helps your team focus and increases productivity. They know what they have to do and how much time do they have.
Moreover, it is a great way to keep track of their daily productivity level so there is no room for excuses. So, choose the best app for your company and streamline all your tasks instantly!
Do let us know, in case we missed out on something! Best of Luck!
---
You May Also Like: